The British Grand Prix has been tipped to be bolted onto the end of Formula 1's European schedule if UK quarantine measures make racing at the end of July impossible.
The UK government will implement a 14-day quarantine for incoming travellers from early June, and has not granted an exemption for sporting personnel as hoped.
If that remains the case F1 will not be able to host two races at Silverstone on July 26 and August 2 as hoped, because personnel will need to quarantine after travelling from Austria, where the season will begin with two races on July 5 and July 12.
However, the UK policy will be subject to three-week reviews and in any case F1 is still in dialogue with the government over a potential exception.
While it may take too long to reach a solution for the dates F1 had planned, The Race understands running at Silverstone later in the summer is a possibility.
This could follow an Austrian double-header then races in Germany and/or Hungary.
Red Bull team boss Christian Horner is optimistic measures may change or that an exception will eventually be made.
"We might find they bolt a race on the end," Horner told The Race.
"We might go Austria, Austria, other European race, then back to the UK. By which time, that will take us pretty much into August.
"And you would hope certainly by then that if things continue to improve, more movement will be allowed.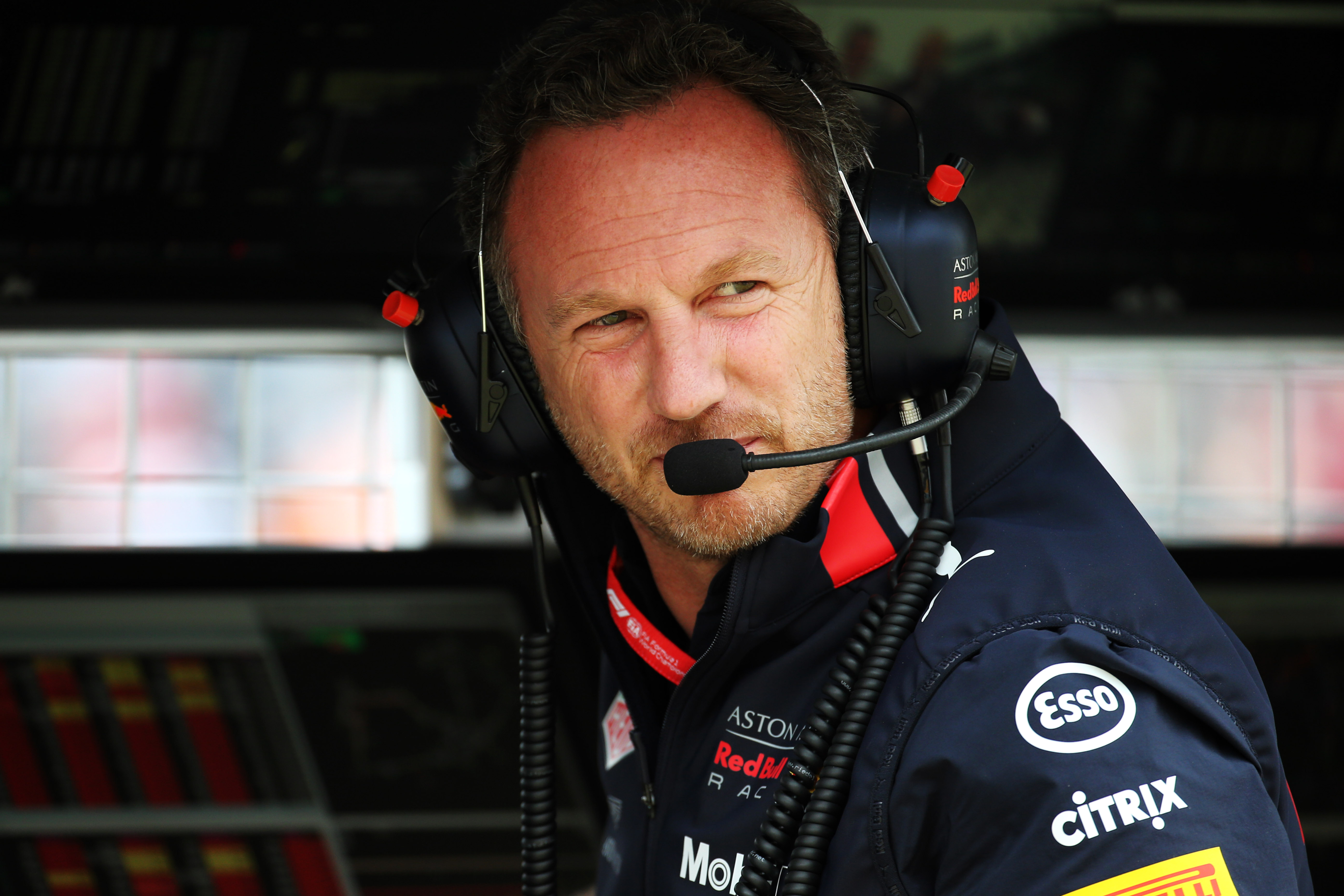 "Let's face it, we are going to all be tested enormously wherever we go. We're talking about testing every other day in Formula 1 at the moment.
"There'll be more data on F1 personnel. Why couldn't that group effectively be in isolation at an event?
"The people that are travelling are effectively isolating anyway, why couldn't they be in isolation at that event?
"They're not going to be interacting with crowds or externals. It's just that one specific group of people that are in the circus going to the events."
The issue with the UK quarantine measures for F1 is not restricted to the logistics of racing at Silverstone.
It means that any staff returning to the UK from a foreign event would need to isolate for 14 days, which is not practical during the season.
That could force F1 to remain in continental Europe for several weeks – hence the option of starting the season with a quadruple-header – to get the season going with momentum before a break to allow quarantine measures to be observed in the UK, ahead of a second block of European races.
Horner said teams will embrace that if necessary but hopes it will not go that far and is optimistic that F1 can remain flexible because dates don't need to be locked down yet.
"I think that's a possibility, that we could have a period away," Horner said.
"We know that Austria will be the first couple of races and then we're just going to have to see where we go from there.
"We've all just spent two and a half months at home so therefore to have four to five weeks away isn't the worst thing in the world if that means getting a grand prix season up and running. We're racers at the end of the day.
"I don't think it'll come to that. Situations are evolving daily and the UK is a bit behind the rest of Europe at the moment, but hopefully that situation will change.
"It is being evaluated every three weeks. As the numbers come down those stipulations could be eased.
"The calendar is very flexible at the moment because obviously there aren't crowds attending these European races.
"It's effectively like hiring a test circuit."