Mercedes Formula 1 driver Valtteri Bottas has been given a three-place grid penalty for the Styrian Grand Prix for spinning in the pitlane during practice.
Bottas and Mercedes were summoned to the stewards to discuss the incident that occurred just over halfway through second practice at the Red Bull Ring.
He lost control of his car accelerating out of his pitbox while practicing a quick exit.
The car swapped ends and Bottas came to a rest a short way down the pitlane, just past the McLaren garage and facing the wrong way.
Because of the rules stopping drivers reversing in the pitlane, Bottas was helped in completing a multi-point turn by some McLaren mechanics.
McLaren team manager Paul James criticised the incident over the radio with FIA race director Michael Masi, calling it "absolutely ridiculous, he could have taken our guys out there and the pitwall" – to which Masi appeared to reply "agree".
James's team boss Andreas Seidl adopted a neutral position, describing it as a "scary moment but in the end, it can happen".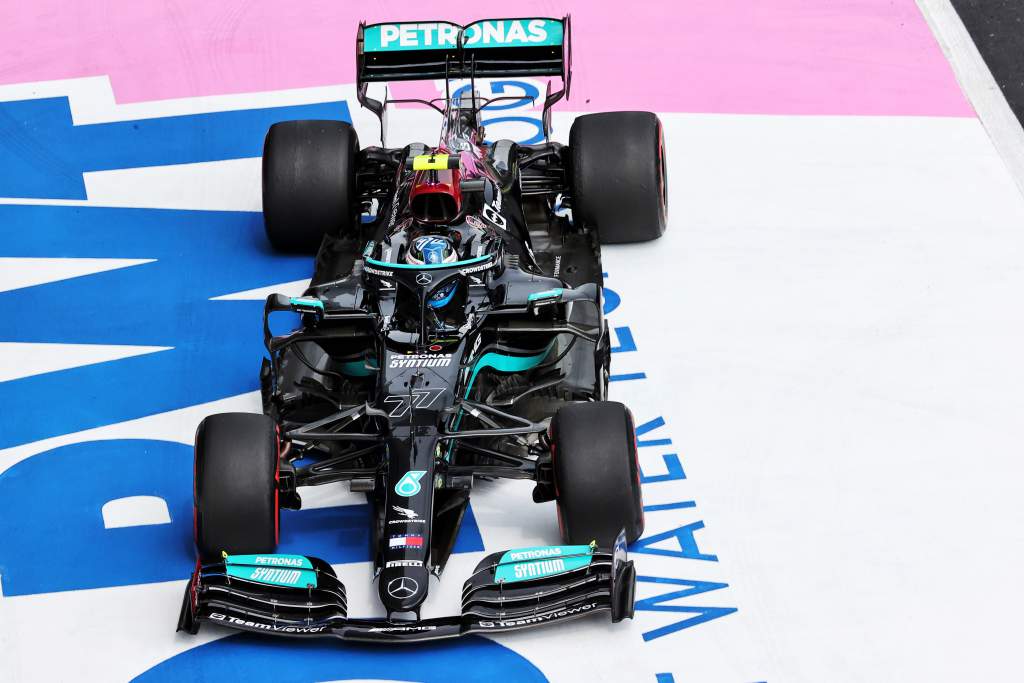 Bottas told Sky Sports F1 after the session: "We tried something different getting out of the box and there was some variables to what we normally do, with the wheelspin, that's why I spun.
"I'd be surprised if there is [action from the stewards]. It's a normal mistake, it happens."
The "something different" Bottas referred to was trying to pull away in second gear as Mercedes has been losing time leaving the box, the stewards were told.
That caused higher than expected wheelspin and Bottas could not control the car properly into the fast lane.
The stewards said it "has to be considered as potentially dangerous driving, especially as personnel were around in the pitlane".
They have opted to penalise him with a three-place grid drop and two penalty points on his licence.