Pirelli will evaluate a new rear tyre construction during Friday practice at next weekend's Austrian Grand Prix ahead of its possible introduction for the following race at Silverstone.
Each driver will have two sets of the modified tyres available on top of its regular allocation as part of the regulations that allow Pirelli to test prototype tyres on grand prix weekends.
According to Pirelli, the new construction "incorporates some elements that have been developed for use in the latest 18-inch Formula 1 tyres from 2022".
The hope is that this will offer greater levels of integrity following the recent failures in the Azerbaijan Grand Prix in Baku, which was blamed on unexpectedly low tyre pressures when it came to "running conditions' and led to the issuing of an 18-page technical directive on how the tyres should be treated.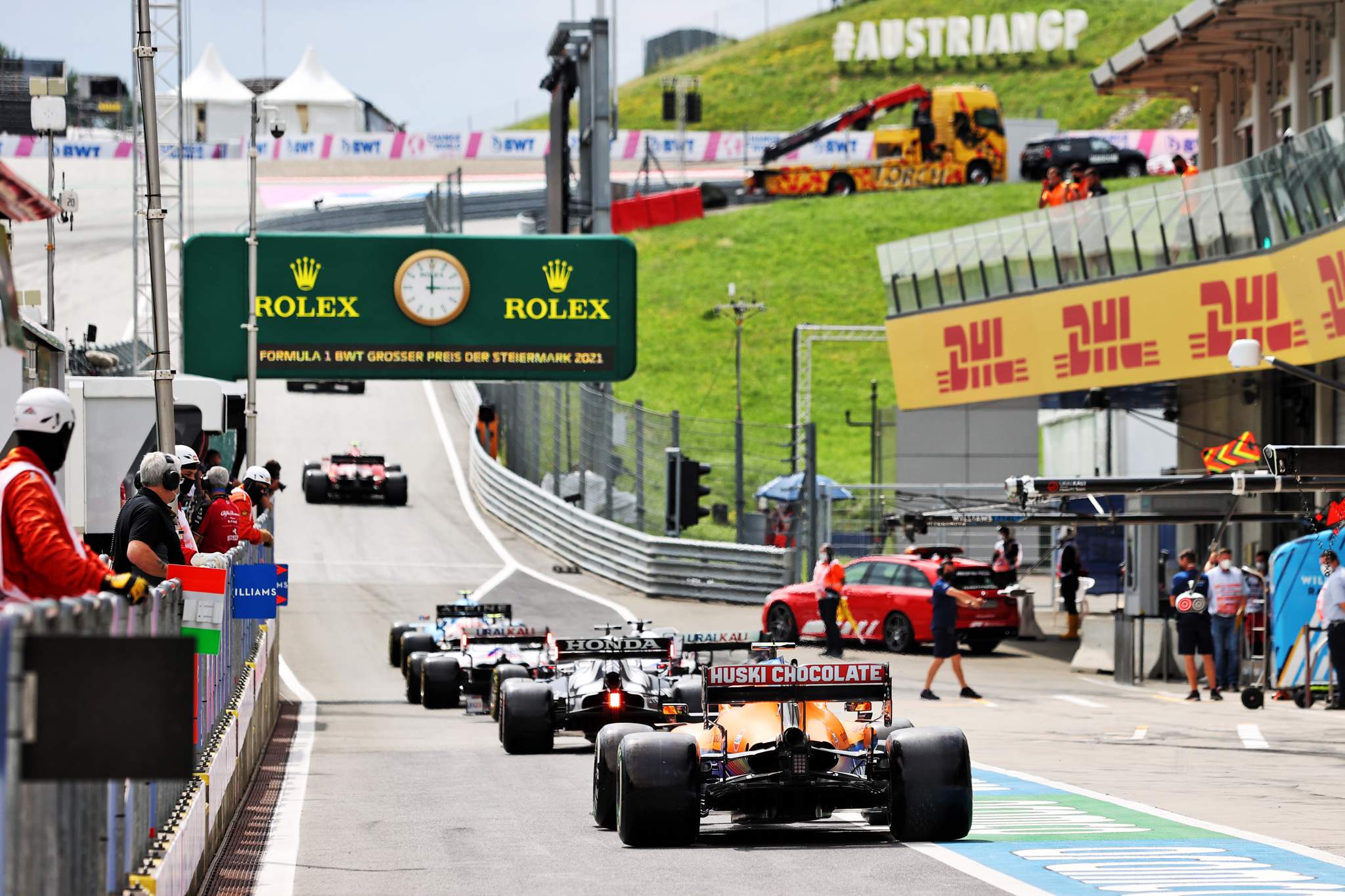 This technical directive, along with the raising of the minimum rear tyre starting pressures, were adopted from the French Grand Prix in order to prevent a repeat of this, The common sensor that will allow Pirelli to monitor tyre pressures while cars are running will not be introduced until next year.
Pirelli hopes the prototype tyres will offer greater integrity under the extreme loads created by current F1 cars, and it's confident that the tyres will be able to be raced.
Last year's British GP featured a dramatic series of tyre failures, including for eventual race winner Lewis Hamilton who took the chequered flag with just three fully-inflated tyres.