The Azerbaijan Grand Prix has become the eighth race to be postponed in a fresh blow to Formula 1's 2020 schedule.
Since the Chinese round was postponed in mid-February, more than a third of what should have been a record 22-race championship has been affected by the coronavirus pandemic.
Baku's June race had been mooted as the next likeliest season opener following a quick-fire run of postponements and cancellations that began with the season-opening Australian Grand Prix just 10 days ago.
However, on Monday morning organisers announced the race will not take place on June 7 as planned and instead will try to find a new date "later in the 2020 season".
A statement on behalf of the Baku City Circuit (BCC) read: "The postponement was agreed upon after extensive discussions with Formula 1 as well as the FIA and the Government of the Azerbaijan Republic.
"This comes as a direct result of the ongoing global COVID-19 pandemic and has been based entirely on the expert guidance provided to us by the relevant authorities.
"In coming to this conclusion, BCC's primary concern throughout has been the health and well-being of the Azerbaijani people as well as all visiting F1 fans, staff and championship participants."
It adds to the increasing uncertainty over the fate of the 2020 season, and more races may yet be forced to postpone or cancel events.
F1 and governing body the FIA have the power to reschedule races without the formal approval of teams, a measure taken to expedite rearranging the calendar once it is possible to do so.
The Baku race was due to be held one week before the Canadian Grand Prix, but that may also be under review.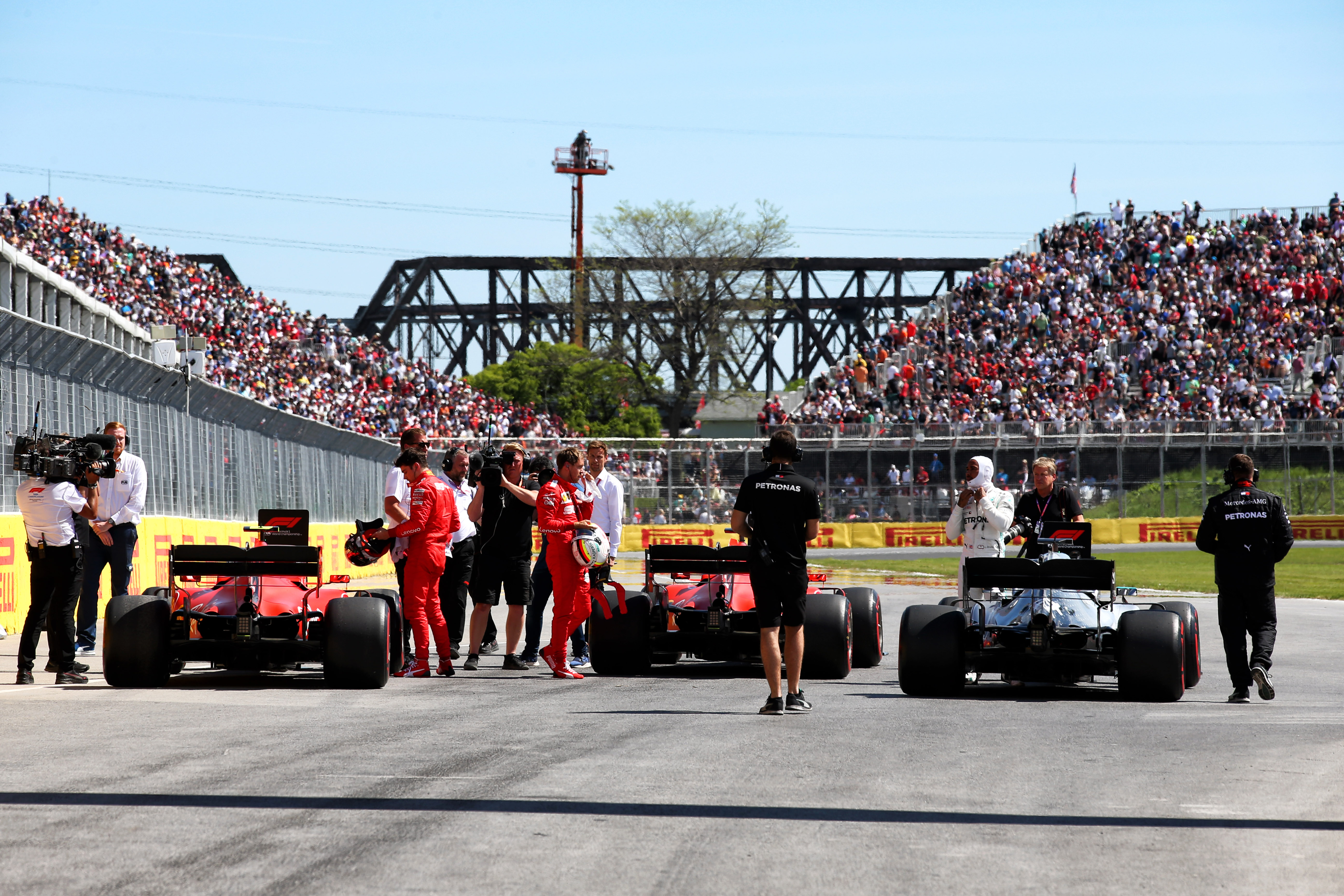 Last week, the Canadian government advised travellers entering the country to self-isolate for 14 days and then swiftly escalated that to a ban on foreign nationals from all countries except the United States.
With the scheduled date for the grand prix almost three months away that situation may change dramatically and allow the race to be held.
But even lower estimates for how long COVID-19 will remain a serious problem begin at 12 weeks, and some fear it could run much longer.
Canada's withdrawal of its team from the Olympics – with the support of the national government – suggests the country does not anticipate a swift reduction in the COVID-19 situation.
The 2020 Games are not due to begin until July 24, but Canada has taken action already and urged the International Olympics Committee to postpone the event to 2021.
In its statement, Canada's Olympic committees said training for the Games "runs counter to the public health advice which we urge all Canadians to follow".