Audi has announced it will enter Formula 1 for the first time in 2026, revealing the commencement of an engine programme amid speculation it will also buy the Sauber team.
The manufacturer has been linked with an F1 move for many years and had an interest in technical regulation discussions at various points, but never committed to an entry or programme.
That has changed with the engine rule changes that will come into effect in 2026 and the rise in global popularity that F1 is enjoying.
Audi CEO Markus Duesmann confirmed the manufacturer's engine programme by stating "in 2026 we will start racing in F1" in a press conference also attended by Audi CTO Oliver Hoffmann, F1 CEO Stefano Domenicali and FIA president Mohammed Ben Sulayem.
"Motorsport is an integral part of Audi's DNA," said Duesmann. "Formula 1 is both a global stage for our brand and a highly challenging development laboratory.
"The combination of high performance and competition is always a driver of innovation and technology transfer in our industry. With the new rules, now is the right time for us to get involved. After all, Formula 1 and Audi both pursue clear sustainability goals."
Audi cited F1's aforementioned growth and popularity in key markets – notably China and the United States – as a key part of its motivation for entering F1. It also pointed to the rising popularity in young age groups and the growth on social media as factors.
It's official – @audisport will start racing in F1 in 2026 💪#F1 pic.twitter.com/SxjZ2nLUVc

— Formula 1 (@F1) August 26, 2022
"In view of the major technological leaps that the series is making towards sustainability in 2026, we can speak of a new Formula 1," said Hoffmann.
"Formula 1 is transforming, and Audi wants to actively support this journey. A close link between our Formula 1 project and Audi AG's technical development department will enable synergies."
Audi will produce its power unit package at its Competence Center Motorsport in Neuburg, close to Audi's Ingolstadt headquarters. The project will be run under Adam Baker, who will be CEO of the F1 programme.
A decision on which team it will line up with in 2026 will be announced by the end of this year.
McLaren, Williams and even Aston Martin were linked with Audi at various points before Sauber emerged as the favourite.
It is expected to be announced that Audi has bought, or will buy, a majority stake in Sauber with current owner Finn Rausing retaining a minority shareholding.
This will give Audi full control of the team that currently runs under the Alfa Romeo banner – a sponsorship deal that is now expected to run until the end of the 2023 season, when it will conclude.
Audi's move, which it teased early on Friday morning, was has been anticipated for several months as F1 courted the Volkswagen Group.
F1 programmes from both Audi and sister brand Porsche have been in the offing since late last year and were effectively confirmed in principle in May by outgoing VW Group CEO Herbert Diess.
It has been known for several months that while Porsche was linked with a collaboration with Red Bull, Audi wanted to build its own engine and enter its own team.
But both brands had said previously that the final green light would not be given to either project until the 2026 engine rules were confirmed – which happened earlier in August.
The existing manufacturers have agreed to drop the complex MGU-H from the V6 turbo-hybrids while cost control measures will be implemented.
New manufacturers such as Audi will get additional dyno time and spending allowances to begin with.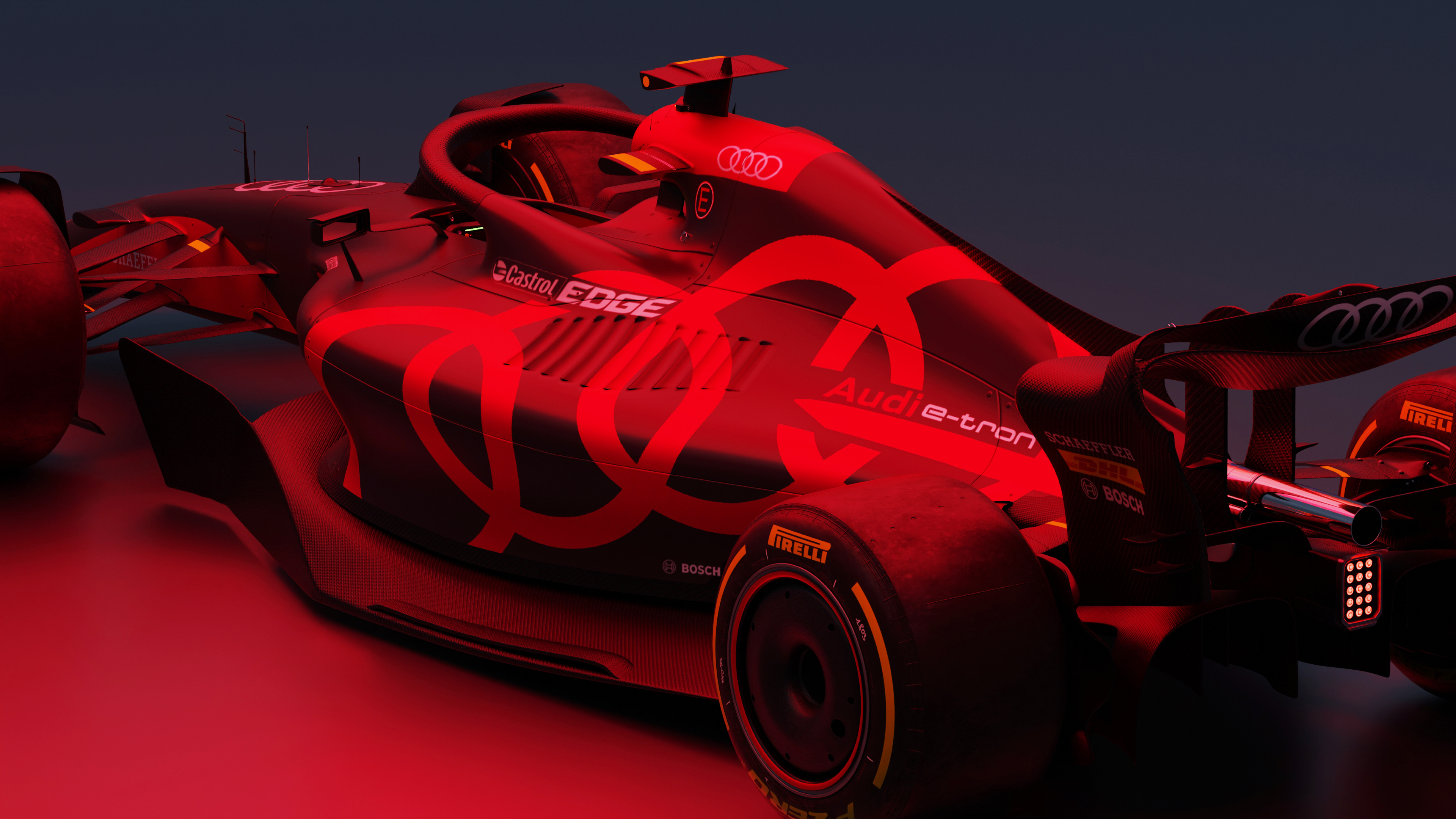 As Audi's plans are now confirmed, attention turns to Porsche and its tie-up with Red Bull, which could include Porsche buying 50% of the Red Bull Technology company that builds the Red Bull Racing cars and supplies parts to AlphaTauri.
Red Bull is working on its first in-house F1 engine for the 2026 rules and set up a new company (Red Bull Powertrains) at great expense to handle the project.
Porsche, which does not have the required infrastructure, would support this programme financially and potentially buy the equal stake in Red Bull's F1 organisation as well.
3D model by Chris Paul Design @ChrisPaulDesig1 /Unkredible Studios @weareunkredible