Players of the official F1 games used to be spoiled with the amount of classic content being included in the yearly releases.
But since 2021, developer Codemasters has turned its focus onto other areas of the game, and classic content has disappeared entirely.
If you've been disappointed by this development, then there was a brief moment in the announcement of F1 23's features that probably got your hopes up: three 'legacy tracks' were being included.
Unfortunately, the word 'legacy' was chosen very carefully there. It didn't mean 'classic'. What it meant was that three tracks that have appeared in recent games but are not on the 2023 calendar – Shanghai, Paul Ricard and Portimao – would all be included.
That's fine. They've all been made for previous games, so why let them disappear just because they're not on the calendar anymore? It makes sense to include them. Nobody's going to complain about having more tracks in any racing game!
But it also highlights the fact that this game has no classic tracks, and still no classic content at all. Again, I can understand why: recreating old tracks from scratch is a huge amount of work for the team at Codemasters, and do those tracks make a genuine difference to most people's enjoyment of the game? Would adding Sepang, Istanbul or a real old-school classic like Brands Hatch (which featured in F1 2013) sell more copies? I'd love it, but do I represent most of the people who will buy this game? I genuinely don't know the answer to that but, as a loyal player of these games, I'm disappointed.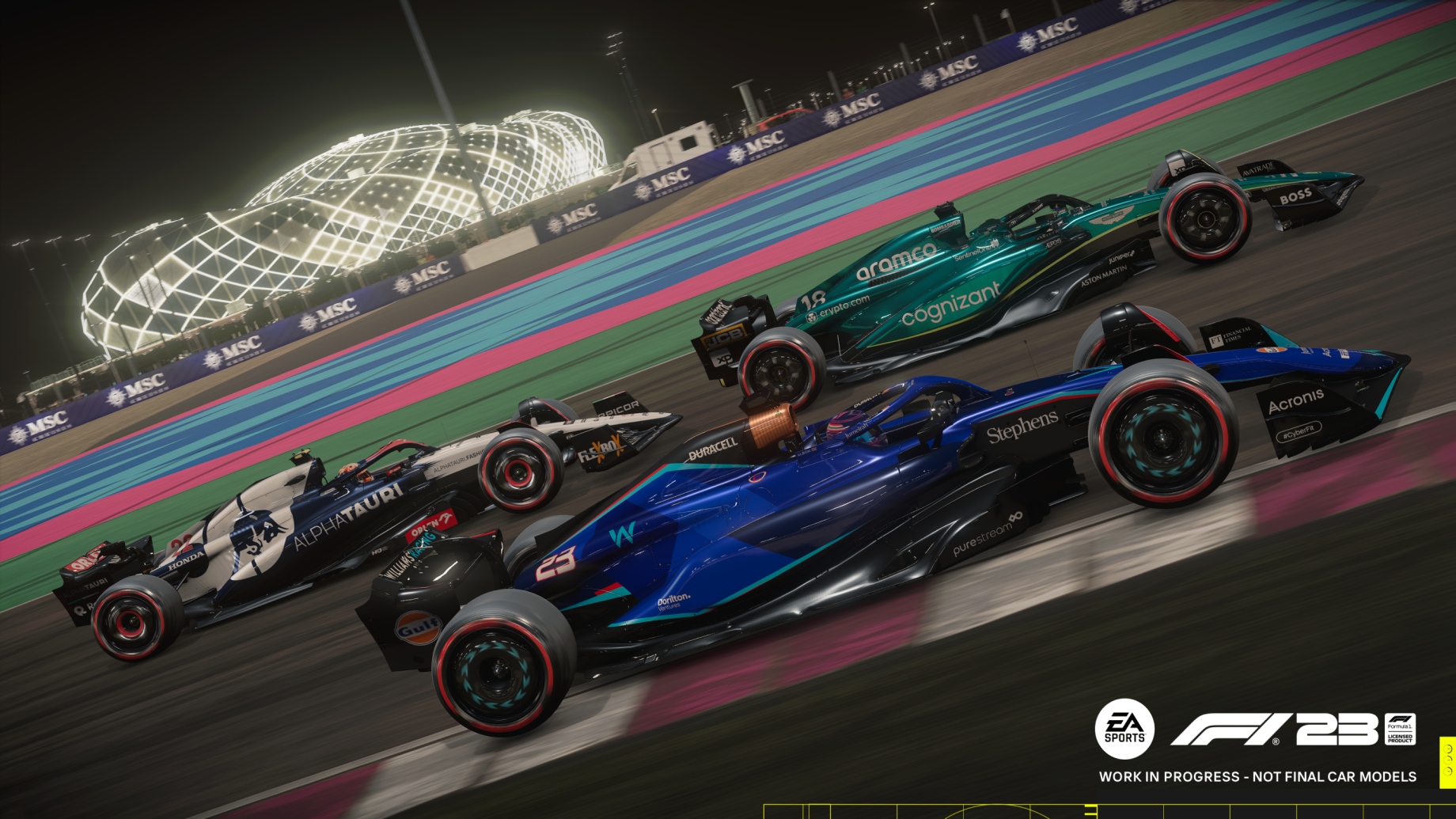 The same goes for classic cars. Up until very recently the F1 games boasted a huge selection of classic machinery, covering decades of F1 history. But managing a fleet of them, and all the licensing challenges that must have come with that, would have been no easy task – and there would have been various costs attached. Plus, Codemasters probably has data on how much, or how little, those cars were used by most players.
There were attempts to integrate the classic cars into the main career modes of the game but, even as a fan of those cars, I always skipped the bonus challenges that involved doing things like an overtake challenge in a 1988 McLaren, or a hotlap in a 2006 Renault. I wanted more excuses to race those cars, and for those races to be exciting.
However, I always felt there were a couple of missed opportunities that would have made the classic cars more appealing. Firstly, with so many different cars in each class, the desire to stay true to each car's real performance level meant that if you did a race with 1990s cars, for example, you'd just get the cars driving around in clusters, based roughly on how old they were. It didn't create very exciting racing. If they'd been willing to equalise performance – as you can with the current-spec cars in the game – you could have some epic races where you can take on a Williams FW18 in your Jordan 191, for example.
I've put this suggestion to the game's developers in the past and I was met with a polite scrunched-up face. The big question was which car's performance level would you balance them all to, given the spread of speed from a decade's worth of development and rule changes. It's a challenge, but why not aim for the middle? Slow down the 1998 McLaren, speed up the 1992 Williams, for example. If we can make a 2023 Williams FW45 as fast as a Red Bull RB19, it doesn't feel particularly offensive to do something similar with the classics to make them much more rewarding to race with.
An alternative to that would be to allow each car to have multiple liveries.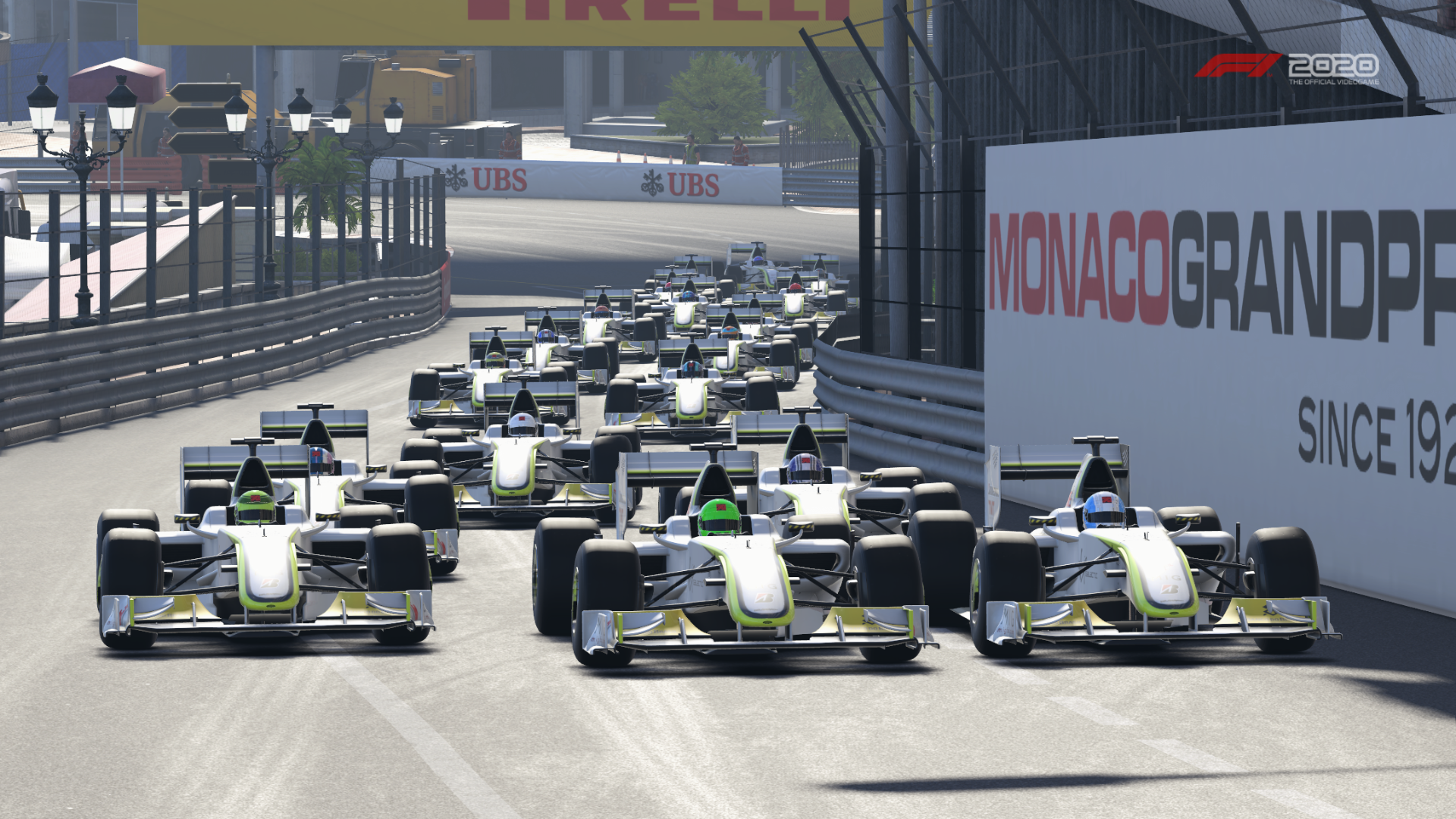 Again, I'm sure this would have been a licensing nightmare, but we've seen other games incorporate classic F1 cars and be allowed to feature some fictional liveries. If this was an option, then you could set up a full grid of 2004 Ferraris to get the thrill of the fastest V10 cars ever made, for example, but rather than charging down to Turn 1 amongst a sea of red cars, you would feel more like you were in a race from 2004 with multiple teams on the grid. And you'd get a much more evenly-matched race than if you jumped in the F2004 against all the other cars from the 2000s that were in its class on previous games.
If you were able to do that, then you've effectively just added multiple classic seasons to the game. Imagine the depth that would add, particularly with a line-up of classic cars like the epic set we had in F1 2018-19, that ranged all the way from the early 1970s to 2010. That would instantly open up a new game mode as well: 'F1 eras'. Play your way through various 'seasons' from the 1970s, 1980s, 1990s and well into the 21st century, experiencing the frightening pace of development through F1 history, and logging all your stats for the first-ever career spanning 40 years!
This is the time of year when we all sound ungrateful. A new F1 game is announced, new features are revealed, we start hearing about how hard everyone on the team at Codemasters has been working… and all everybody does is focus on a niche feature they wish was in the game. Like I just have.
Maybe the classic cars were too much effort for the amount they were used. But if they were more enjoyable to race, more people would have made the most of their inclusion.