American motorsport legend, Indianapolis 500 winner and Formula 1 world champion Mario Andretti will join The Race Legends Trophy field for this Saturday's event on the Indianapolis Motor Speedway oval.
On the weekend when the real-world 2020 Indy 500 was originally due to be held, the Legends Trophy's field of superstars from F1, IndyCar and wider motorsport history will swap their usual mid-1970s F1 cars and road courses for Dallara DW12 IndyCars and oval racing.
Andretti contested the Indy 500 29 times in his extraordinary career, winning it in 1969.
The 80-year-old will be making his esports debut in the Legends Trophy.
"I have a pretty steep learning curve ahead of me. It's been a long time since I've been a rookie at Indianapolis," said Andretti.
"I'm trying to learn as quickly as possible and I hope I can deal with some of these young stars. I'll just commit and hope I'm competitive."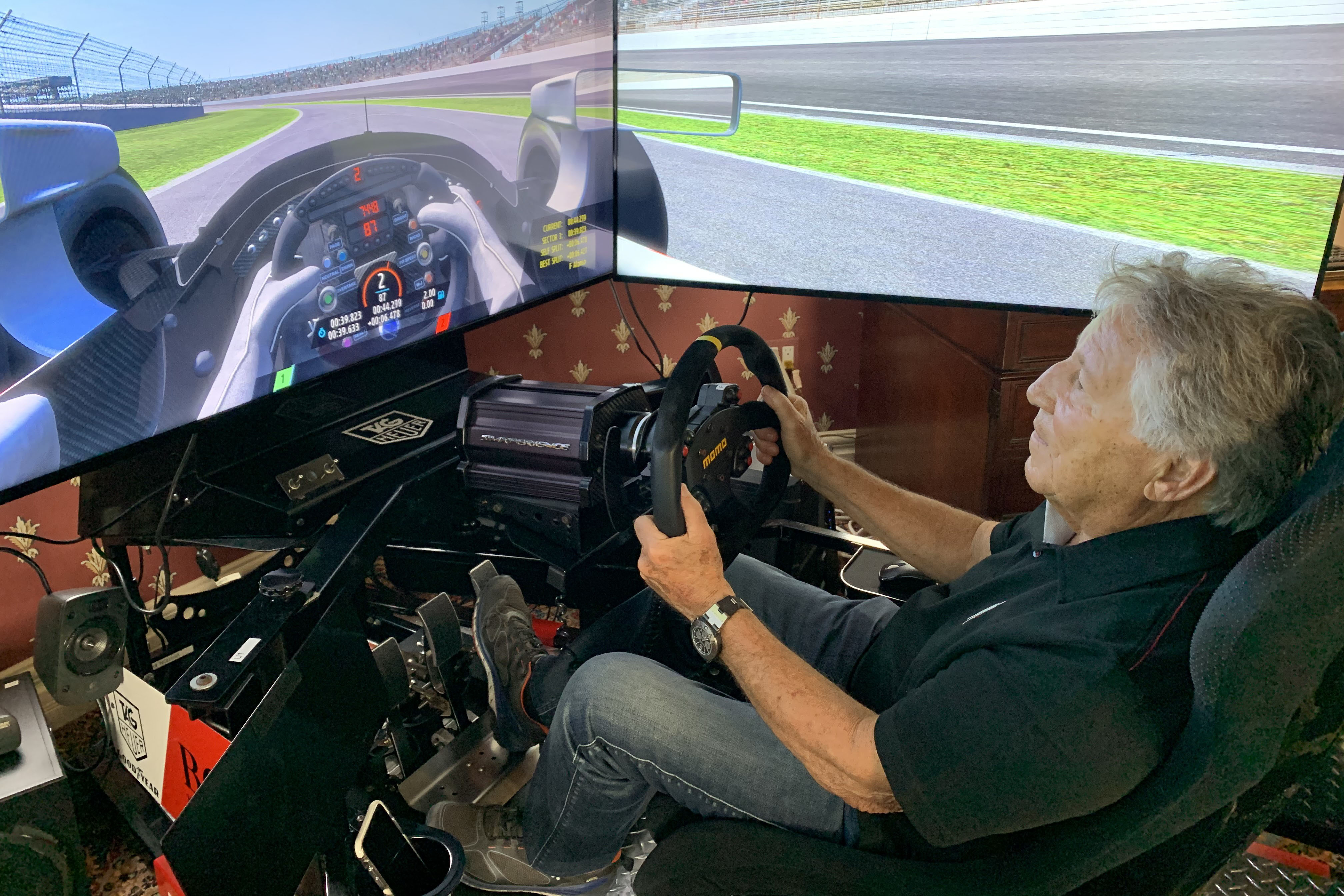 Andretti's opposition will include Fernando Alonso, who has confirmed he will continue in the series for the Indianapolis event – which he is due to contest in the real world with McLaren SP this year.
"I was looking forward to heading back to the speedway and racing for real this weekend but the All-Stars esports event is a great way to keep sharp," Alonso said.
"These guys in the Legends Trophy are all great champions and everyone's racing instincts really transfer across into the virtual world. I'm also getting the chance to race against some absolute legends of Indy including Mario Andretti and Emerson Fittipaldi. That is an incredible opportunity."
The field will feature seven Indy 500 winners, with Andretti joined by Legends Trophy regulars Fittipaldi, Juan Pablo Montoya, Helio Castroneves, Gil de Ferran, Dario Franchitti and Tony Kanaan. Between them they have won 13 Indy 500s.
Oval racing rookies on the grid include 2009 F1 world champion Jenson Button and 2003 World Rally champion Petter Solberg.
Button holds a narrow championship lead over Emanuele Pirro heading for the Indy event, which can be watched live on The Race and our YouTube channel from 5pm UK time on Saturday as part of The Race All-Star Series Powered by ROKiT Phones broadcast.