Fernando Alonso has lost his 100th Formula 1 podium, having been handed a penalty by the FIA stewards after the Saudi Arabian Grand Prix at Jeddah.
Alonso finished third on the road in what he and his Aston Martin team celebrated as their second podium of the season – yet this was swiftly cast into serious doubt.
The Spaniard had served a five-second penalty during the race for incorrectly lining up in his grid position at the start, in which he subsequently took the lead from eventual race winner Sergio Perez.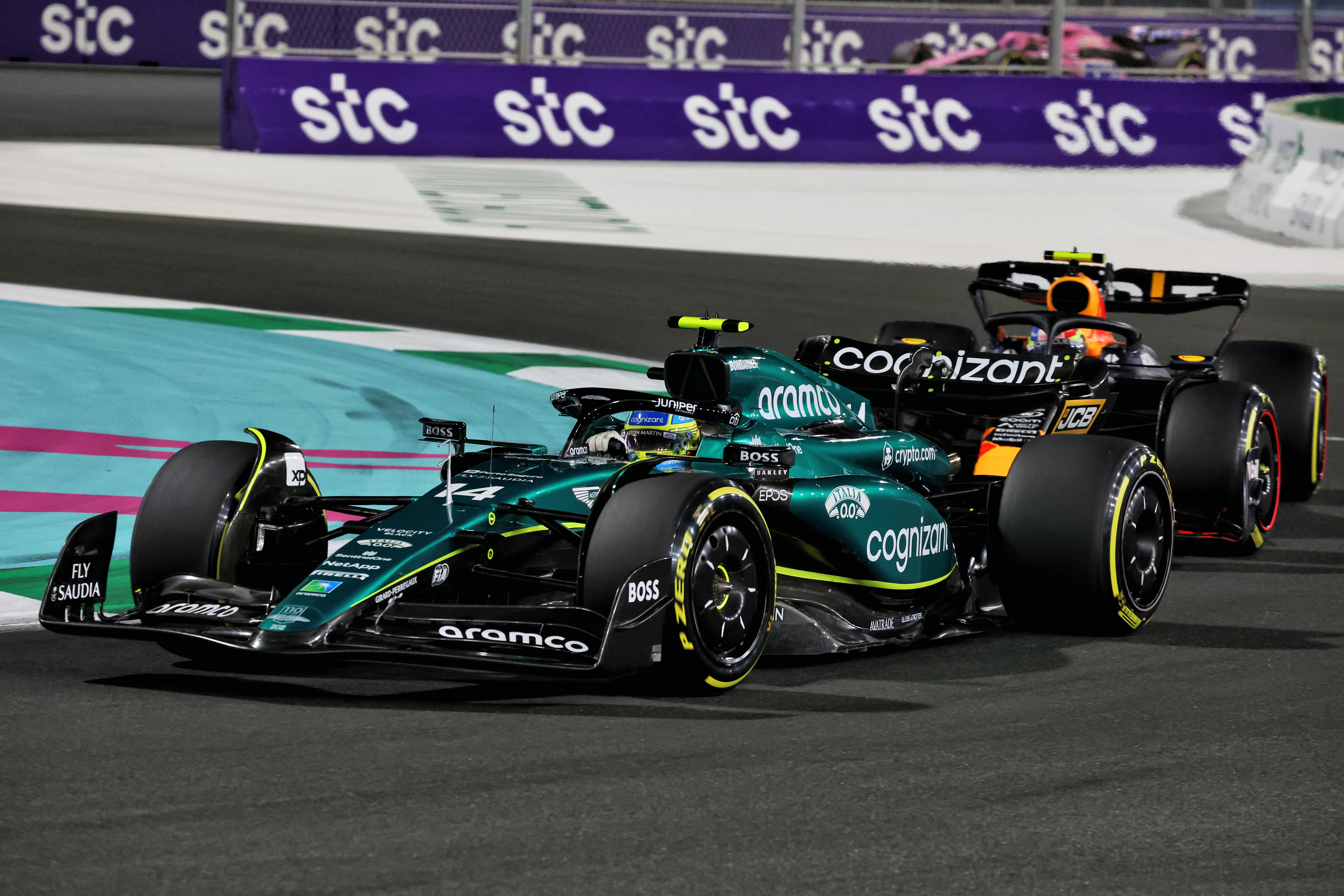 Having been overtaken by Perez, Alonso pitted under the safety car caused by team-mate Lance Stroll's retirement and served the sanction then.
He maintained second place, and turned it into third at the finish, having been passed by the charging Red Bull of Max Verstappen.
Towards the end of the race, Alonso was told by his Aston team to ensure a gap of more than five seconds over the Mercedes of George Russell just in case there were further sanctions coming.
Yet because the Aston driver has been adjudged to have served the penalty incorrectly, it wasn't a five-second penalty by a 10-second penalty applied to Alonso's race time instead.
This has dropped him behind Russell, although he does retain fourth place over the other Mercedes of Lewis Hamilton.
It is not yet exactly clear what the pitstop infringement was, though – with crew members not allowed to touch the car during the serving of the time penalty – the rear jack did appear to touch Alonso's AMR23 before the penalty had been properly served. "I think now the discussion is around the jack touching car or not," Aston Martin team principal Mike Krack confirmed later on.
Russell's newfound podium finish is his 10th in Formula 1 and opens Mercedes' account for the season in terms of silverware amid what has been a disheartening start to life with its W14 car – which the team has already confirmed that it will be revising massively, feeling it got the concept of the car wrong.