Aston Martin Formula 1 driver Fernando Alonso said his own performance in Spanish Grand Prix qualifying was "disappointing" as he rued a pair of costly mistakes.
The first one conditioned his entire qualifying, as Alonso went off at the very end of his first out-lap, bouncing through the gravel in the final corner and sustaining floor damage.
The subsequent red flag for gravel clean-up in various parts of the circuit gave him time to regroup, but the damage was felt throughout until he finally placed ninth in the pole shootout.
It marked his first qualifying defeat to team-mate Lance Stroll this season.
"Q1 probably did compromise everything today. I did a mistake, I went on the damp part of the circuit, I guess, in the last corner because I lost the car, and then it was very costly because that gravel completely destroyed the floor," Alonso said.
"And yeah, it hurts even more because it's the out-lap, I wasn't even pushing. It was not a push lap, it was the out-lap.
"So, yeah, disappointed with my performance today. Hopefully I can do a better Sunday."
Alonso said the car was "moving weirdly in a few corners" after the off, but wasn't sure if that was down to the damage or the weather and track conditions.
"It was a strange qualifying – to see [Charles] Leclerc out of Q1, [Sergio] Perez, [George] Russell out of Q2, we were struggling as well.
"So, I think it was tricky for everyone but in my case it was just my mistake, in the out-lap of Q1, that compromises everything.
"But the race is tomorrow, the car still felt competitive even with some damage on the floor."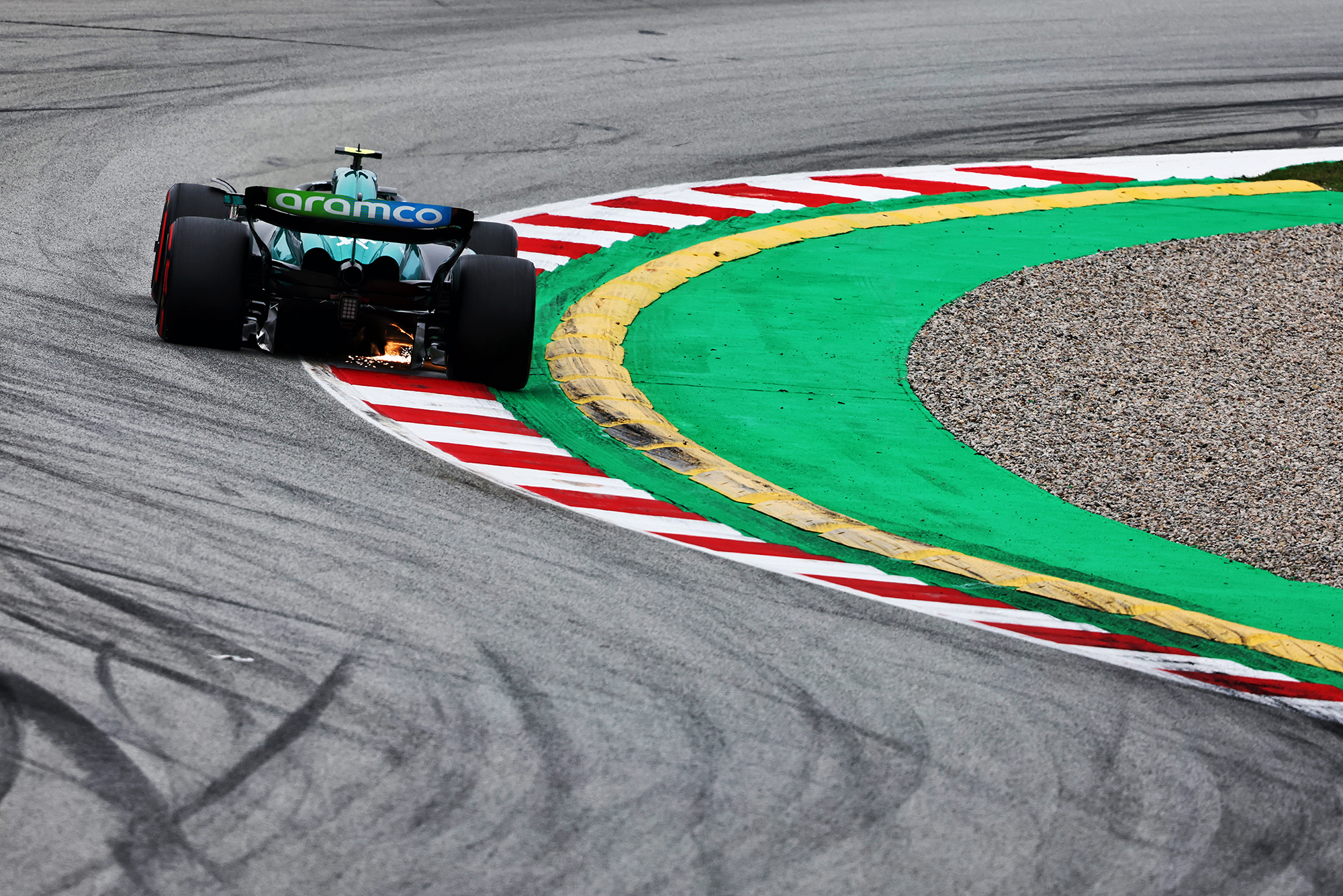 Shortly thereafter, Alonso emphasised just how competitive he thought his damaged AMR23 still was, by claiming that a front-row start was not only on without the floor damage but "probably even with the floor as it was".
To get to second place, he would've had to beat Carlos Sainz's 1m12.734s, having previously managed a 1m13.098s in Q2.
"In the Q3 lap I was coming for 1m12.7s, until Turn 10, that again I ran wide into the damp part on the outside," Alonso explained.
"So when I saw now that 1m12.7s is P2 and P3, I was surprised.
"That's why I'm optimistic for tomorrow because the car seems to have a lot of pace."