Formula 1's lap record at Singapore's Marina Bay circuit, a 1m36.015s set by Lewis Hamilton using the increasingly-distant-memory purple-walled hypersoft tyre in qualifying for the 2018 race, will be obliterated this weekend.
It is a virtual certainty that – weather permitting – it will be surpassed already in first practice, perhaps by whoever posts the first actual flying lap.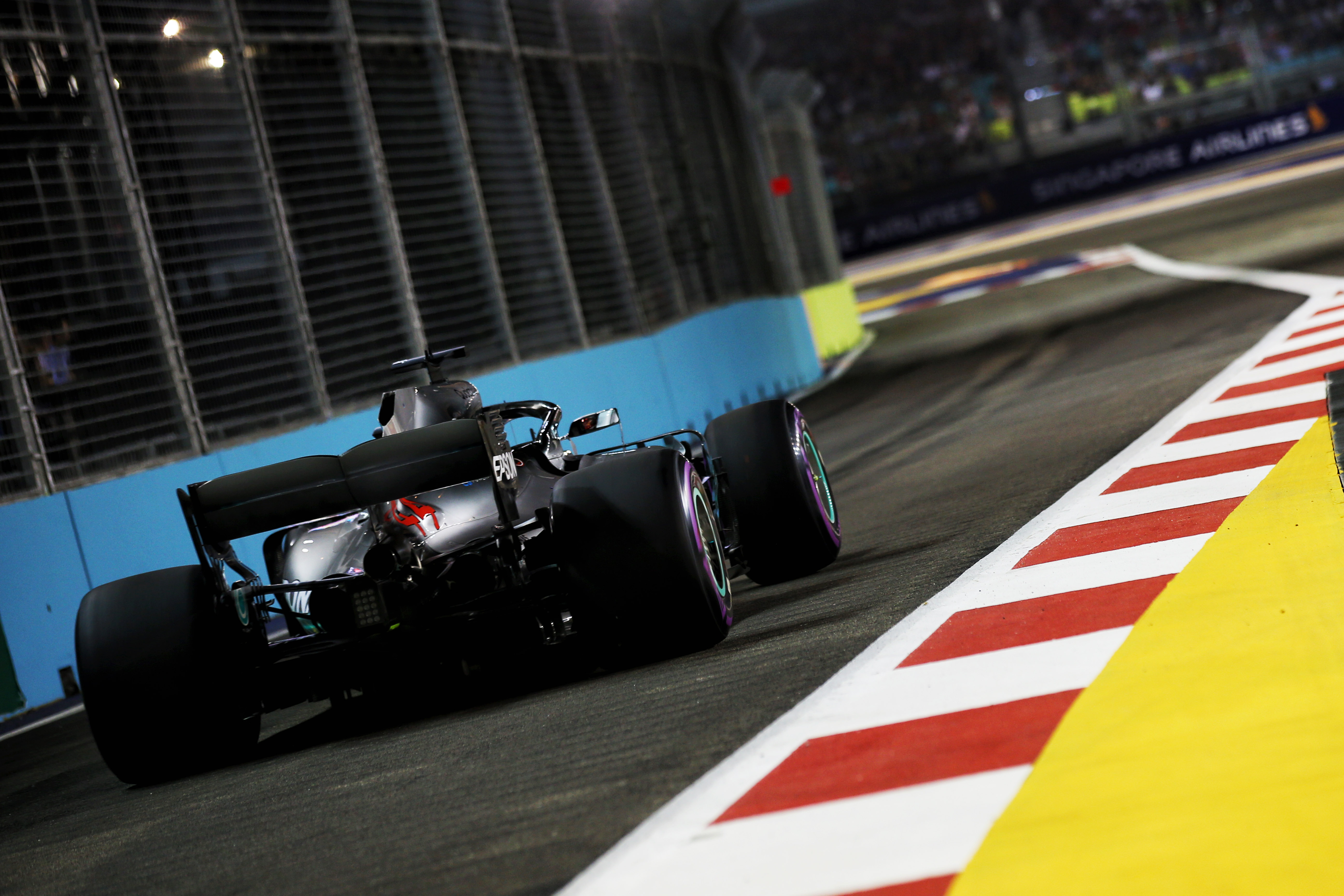 And that, of course, is not because F1 cars are magically so much faster now than they had been five years ago – but because the Singapore track, more specifically one section (perhaps its most visually-familiar one), will look nothing like it has done in its previous 13 years on the F1 calendar.
Turns 16, 17, 18 and 19 of the new layout – all sharp, slow-speed corners, with 18-19 making up the instantly-recognisable 'tunnel' section – will not feature this year. Instead, the final four corners of the track will make up Turns 16-19, having previously been Turns 20-23.
So, a four-corner section going right-left-left-right will be 'streamlined', the track continuing to go down Raffles Avenue for a straight of around 400 metres.
Why the change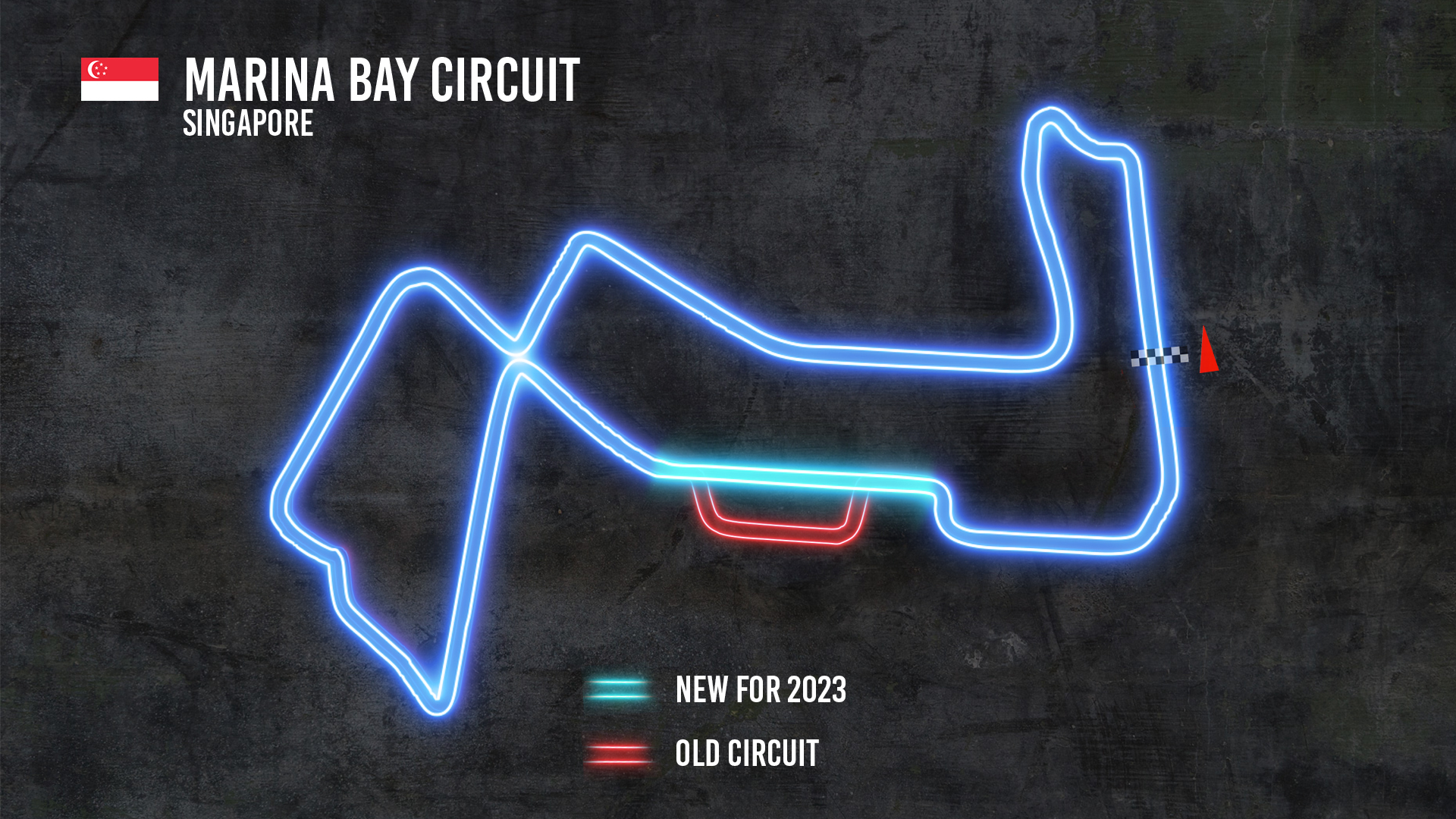 Although it intuitively feels like a change someone will have pitched in an effort to improve overtaking, the removal of the four corners is dictated by non-F1 matters, specifically the replacement of the Marina Bay Floating Platform that was located in this section of the track.
'The Float' is making way for NS Square, "a permanent space that will, when completed, be a distinctive, attractive and flexible community and events venue, and a dedicated site for National Day Parades", with construction estimated to conclude at the end of 2026.
The layout change is, therefore, temporary in theory – not necessarily until 2026 and, given the race's contract now runs to 2028 inclusive, there is presumably already a plan for how those four corners will be re-integrated.
What it means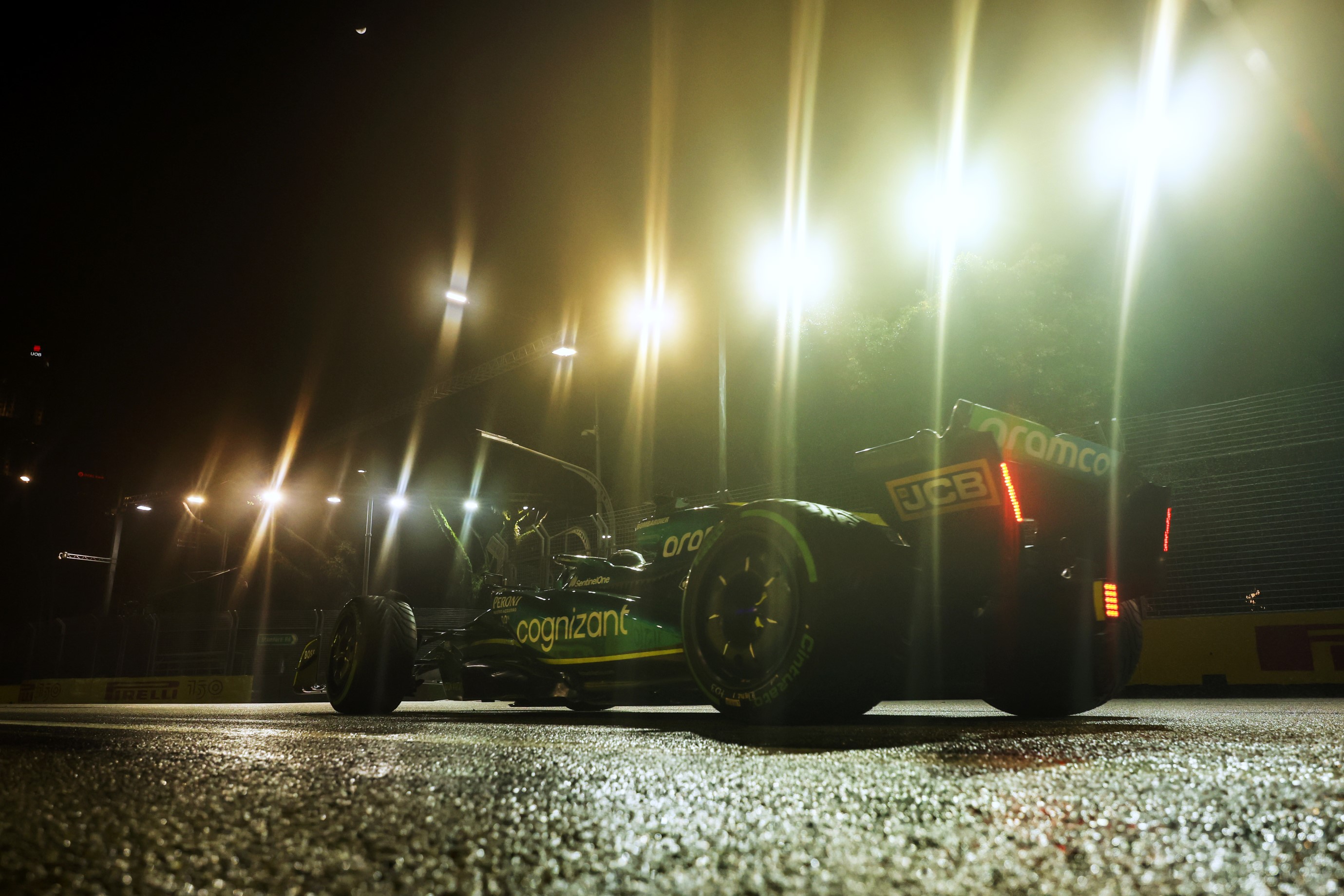 A shorter laptime is the obvious knock-on effect. Though the reduction in actual lap length is borderline negligible – around 100 metres, or two percent – the removal of four basically-90-degree corners will obviously do a lot for the average speed of the lap.
This will bring Marina Bay more in line with the average F1 track laptime, it having existed as something of a longer-lap outlier compared to F1 circuits not called Spa-Francorchamps or Baku, although ultimately it wasn't a long enough lap to really stick out and meaningfully impact qualifying or race strategies.
More pertinently, though, in reducing the laptime but not so much the lap length it will shorten the race time.
F1 races are prescribed by regulations to run over the smallest possible number of laps covering 305km+. Under the new layout, that was 61. Under the new layout, it will be 62 – but not only has the maths worked out to the overall distance being shorter (306km instead of 309), it will obviously be covered at a higher average speed, assuming a green-flag race throughout (which, admittedly, is maybe a ridiculous assumption for Singapore).
It's a minor difference but one that might be welcomed by drivers for what is widely regarded as the most physical race of the year due to the combination of layout and humidity.
"'It's probably going to make it slightly less demanding physically, it's going to be faster, so it's probably going to last for a shorter time so we'll lose less liquid and be slightly less demanding," said Haas driver Kevin Magnussen.
Also, it is four fewer moments of risk in terms of finding the wall – or four fewer chances, if you're running a 2008 tribute race.
What else?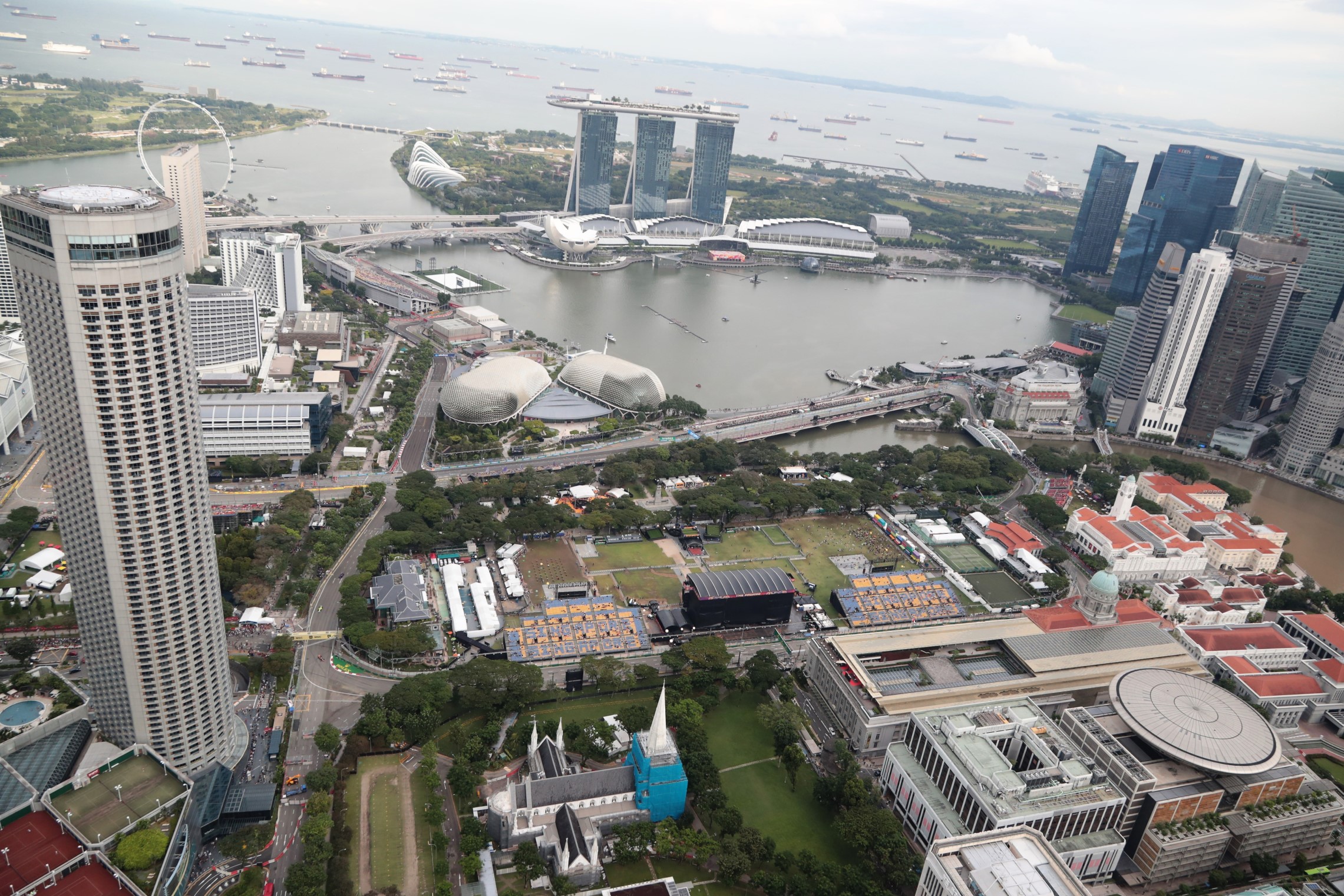 The Singapore track was never the most demanding in terms of pure tyre degradation – hence the aforementioned use of the hypersoft – but it is a hot enough place to where tyre overheating is a particular worry.
The four traction zones coming out of the old (and presumably future) Turns 16-19 did not help in this regard. Replacing these with a straight, which will help cool the tyres even if the air itself will not be particularly cool at all, will leave them by default better equipped to tackle the right-left 90-degree sequence that did stick around and the two quick left-handers that follow.
It will help brakes, too, and theoretically general cooling as a whole through airflow.
Whether it will do the other thing straights are usually designed to do, i.e. help overtaking, seems a more difficult question.
The new straight will not be host to any of the layout's three DRS zones. For it to serve as an overtaking opportunity will likely require the following scenario – a driver getting close to the car ahead with DRS coming out of Turn 13, staying close enough through the acute Turn 14 right-hander and then getting the move done without drag-reduction assistance.
Whether there is enough of a straight for that to be particularly viable is something we're only likely to find out on Sunday.
Who wins out?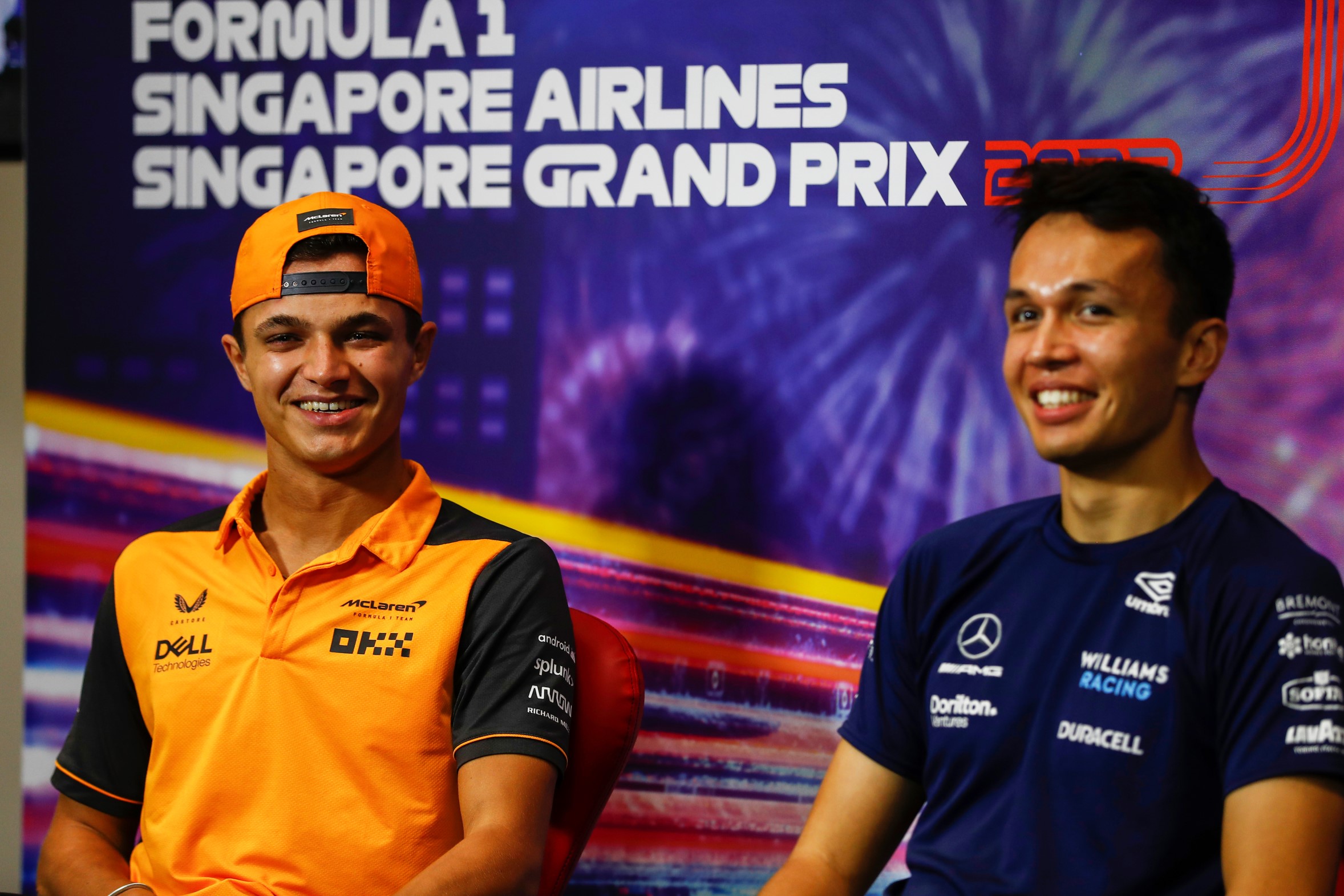 This is still a relatively minor change, and over the rest of the lap the corners still come thick and fast to where it still looks firmly a high-downforce track.
Still, the margins this season have been slim enough (in some parts of the track) to where even this change can have a huge consequence. Perhaps for McLaren, whose car is renowned for being at its worst through low-speed corners? Or, obviously, for Williams, which has for years now much preferred straights to corners of any kind?
In terms of the tyre impact, it should be good for the team that has most obviously struggled with tyre overheating – Haas. But could it hamper the runaway leaders Red Bull, given it is particularly good at keeping its tyres in the right window and this will be less of a challenge here?
On the flipside though, if Red Bull suddenly gets outqualifed, could the extra straight give it the kind of opportunity to strike back and press home its usual race pace advantage that wouldn't be on offer with the old layout?
---
Review: For Flux Sake – Beer, fags and opposite-lock
Andrew van de Burgt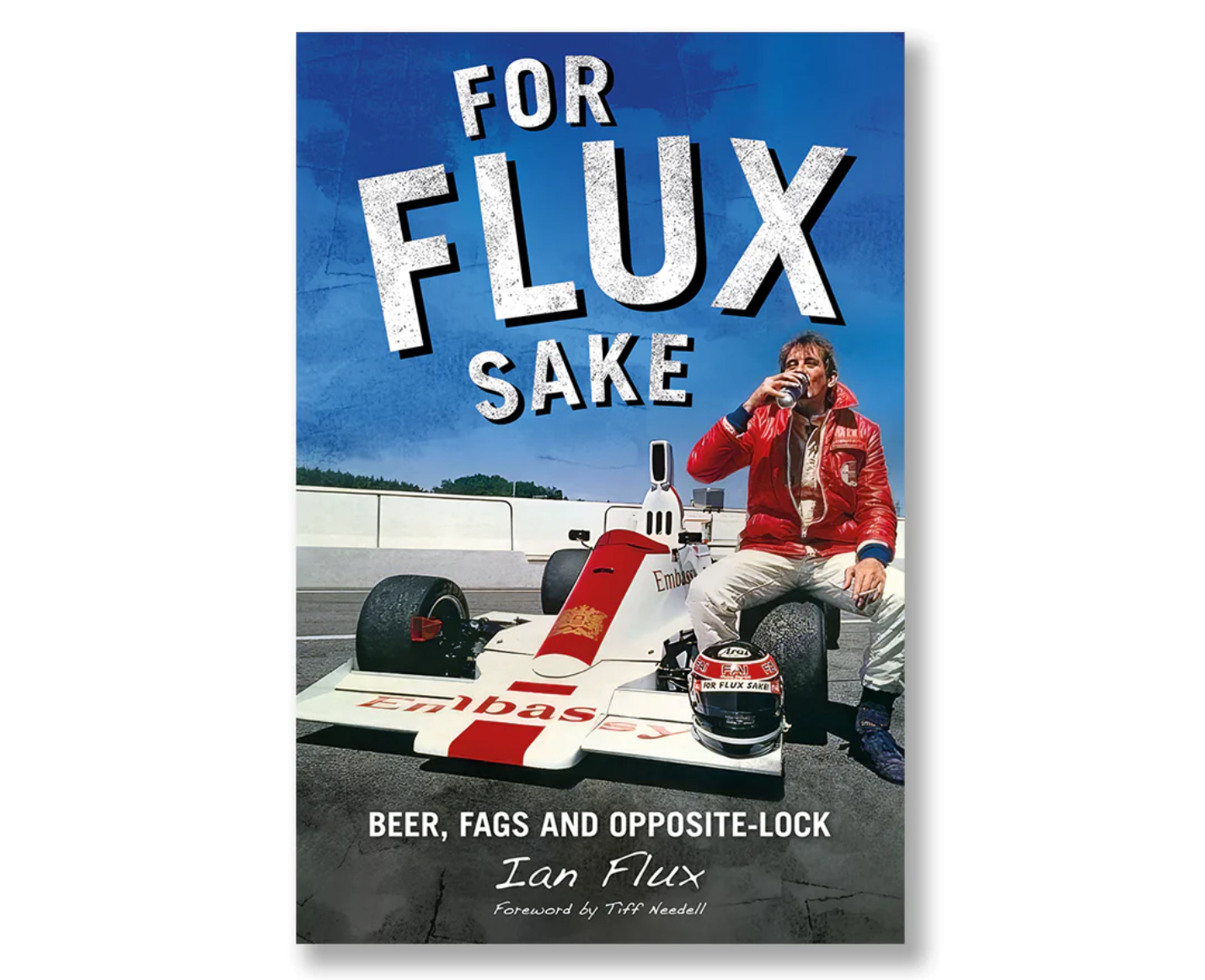 Ian Flux's entertaining biography, For Flux Sake, ends with him concluding that he's the last of his generation. While this is almost certainly true, 'Fluxie' is more of a one-off than a throwback to a bygone age.
If you have had the pleasure of his company, as I am fortunate enough to have enjoyed a few times, then you can't help but read this romping yarn in his voice.
I can picture him and ghost writer Matt James in the pub (Fluxie with a lager, Matty J with a lager top – and maybe a pair of Jagerbomb chasers) having a riot as they put this together.
While there are no punches pulled, including tales of sexual abuse and his time as a 'rent boy', you can only wonder at some of the stories that didn't make it to print.
He might not have enjoyed a career of fame and financial riches, but he's a legend of the British club-racing scene and has lived a life full of more colour than most people would in three lifetimes. Check it out.
For Flux Sake: Beer, fags and opposite-lock
Evro, £25 – www.evropublishing.com