This is it. This is the year Formula 1's V6 turbo hybrid era finally produces a three-way fight between its top teams all season long.
Red Bull-Honda will be on the pace from the start of the year, and Ferrari will find the consistency that has eluded it in recent years – no more spectacularly than at the start of 2019.
We don't know if that's really going to happen, but it feels more realistic than at any other point in F1's V6 hybrid era, and it's a mouth-watering prospect.
The current Mercedes team should be hailed as one of the greatest of all time, but after six years of dominance – which is longer than Michael Schumacher and Ferrari managed at the start of this century – the idea of the Silver Arrows finally being toppled is tantalising.
Three-team championship fights are incredibly rare. 2003's battle between Ferrari, Williams and McLaren springs to mind, as does the 2010 fight between Red Bull, McLaren and Ferrari. Since 2014, when Mercedes wiped the floor with its competition to start this current period of dominance, neutral fans have been crying out for just one team to emerge as a legitimate challenger.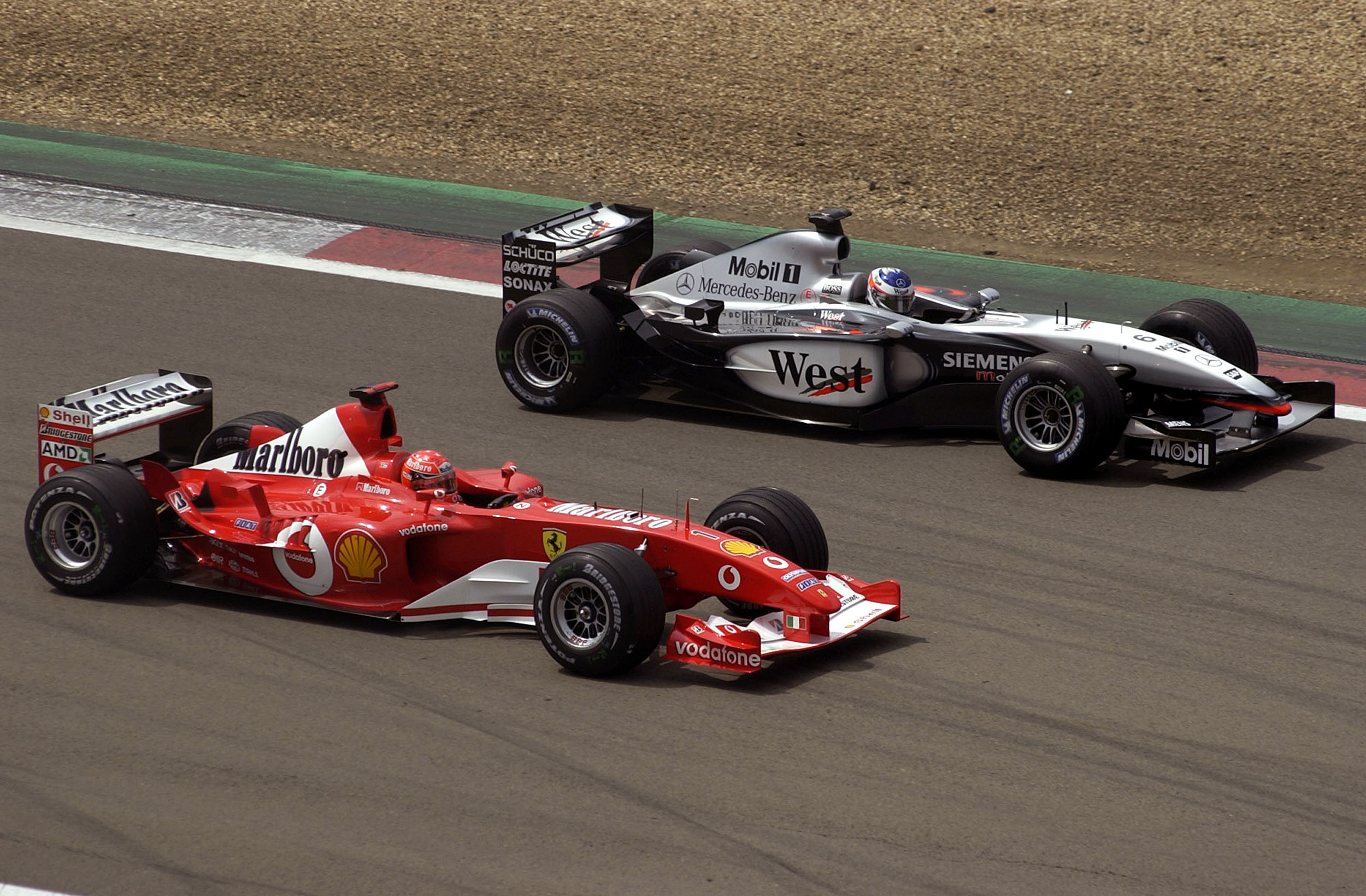 If this year boils down to a season-long fight between Hamilton, Max Verstappen, and either Charles Leclerc or Sebastian Vettel (surely Leclerc), it will be hailed as a classic season, and a sign that the good times are back in F1 just as we head into the new era that kicks off with 2021's rules overhaul.
But just because one team has cleaned up for the last six years, does that mean fans should accept what will at best be a six-car world championship at the front of the field?
Ferrari and Red Bull finally getting their acts together over the course of a full season will be a welcome development, but it would paper over the widening cracks that have to be tackled beyond 2020.
A stat that really illustrates how big the gap is getting between the haves and the have-nots is one that gets called upon very rarely: race leaders
In F1's competitive spread, a close battle at the front is essential. There can be great racing going on for the lower positions, but if there's no competition where it really counts, races and championships will be written off as boring.
For the last three years, F1 has had five winning drivers per season – which isn't too bad.
The average number of winners per season in the 1990s was 4.9, and in the 2000s it was 5.3. For the 2010s that number was 4.8, although if you take the smaller sample set of the first four years of the decade, when the grid closed up through stable aerodynamic regulations and a freeze on V8 engine development, F1 was up to an average of 5.75 winners per season before the major rule changes for 2014.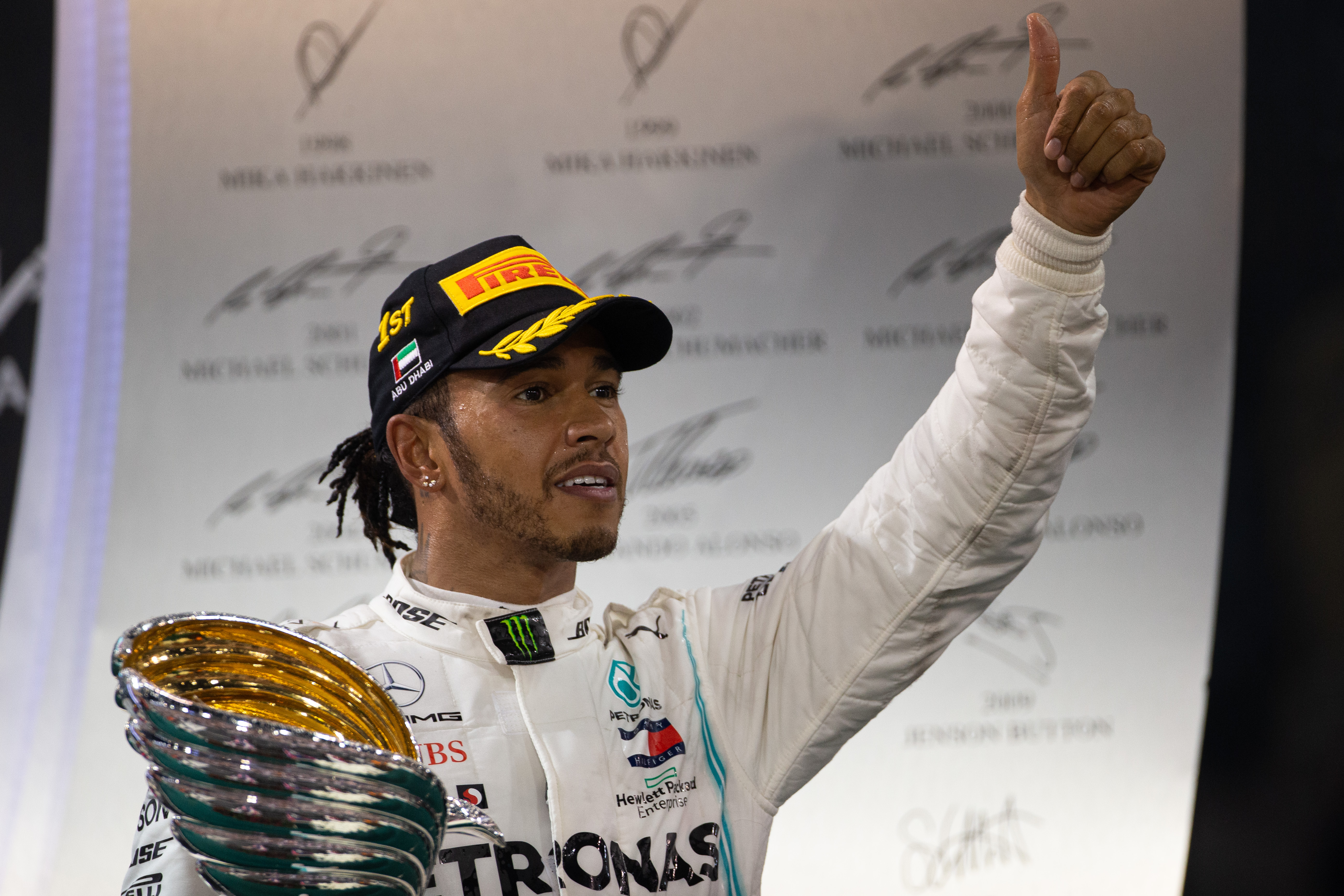 The first two years that followed featured just three winners (both Mercedes drivers plus one each time), we got a fourth winner in 2016, and since then we've settled at five, which compares well with recent history.
Since 2014 there has been on average 8.5 different drivers getting on the podium in a season. That compares poorly to the 1990s (11.2), 2000s (10.2) but it's not far away from the 2010-13 period, where the average was nine.
Front row starters is another interesting fact, as it allows for a wider sample set than simply counting pole positions. In the 1990s the average was six drivers managing a front row start in a season, and in the 2000s that went up to 7.9, helped by the introduction of race-start fuel loads for qualifying from 2003. This number dropped slightly to 7.5 for 2010-13, and has fallen further to 5.6 since. Another sign that the front end of the F1 grid is becoming a closed shop.
A stat that really illustrates how big the gap is getting between the haves and the have-nots is one that gets called upon very rarely: race leaders.
As with all numbers, there are ways to dismiss their meaning. In a grand prix, race leaders can often be a symptom of strange weather, odd strategy or other freak occurrences such as the timing of a safety car period. But over a long enough period of time, trends become hard to ignore.
In the 1990s F1 averaged eight race leaders per season. That figure jumped to 10.4 in the 2000s, despite the dominance of Ferrari and Michael Schumacher in the first half of that decade, and the 2010-13 figure was 10.5.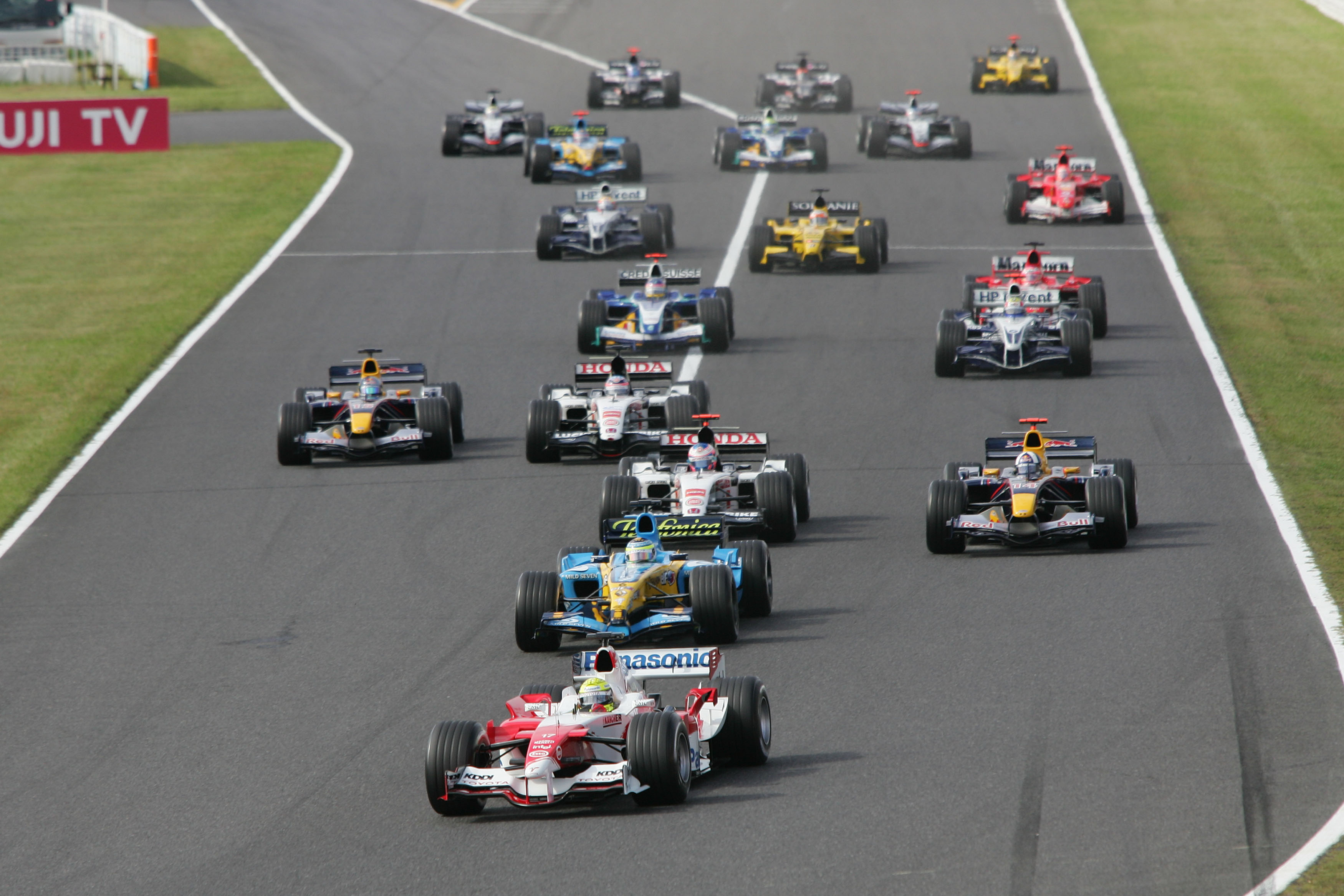 Before we get onto the post-2014 number, it would be easy to dismiss the 2000s figure on the basis of refuelling, where teams often had the chance for more strategic variety than they do in the current era of one-stop races where drivers only have to change tyres.
But even taking that into consideration, Formula 1 has a problem here. If refuelling were to come back (perish the thought), the top three teams would be so far ahead that they could run a heavier fuel load, potentially stop fewer times and still hold a big enough lead over the 'Class B' cars to prevent many rogue race leaders polluting the statistics.
There's only so long a battle between the same three teams year after year can sustain F1 from an entertainment perspective
So how about the post-2014 number for race leaders? Over the last six years F1 has averaged 6.8 leaders per season. But that number is helped by the fact we had 10 in 2014, when there was no obvious challenger to Mercedes, so if the silver cars hit trouble the best of the rest fight was unpredictable enough to produce some mixed up race orders.
The more worrying trend here is that the last four years have only had six leaders per season. To make it worse, only four of those 4990 laps have been led by a driver outside of the top three teams, and that was Antonio Giovinazzi in the Singapore GP last year. There is nothing good about that, apart from making Giovinazzi a very difficult answer to a quiz question.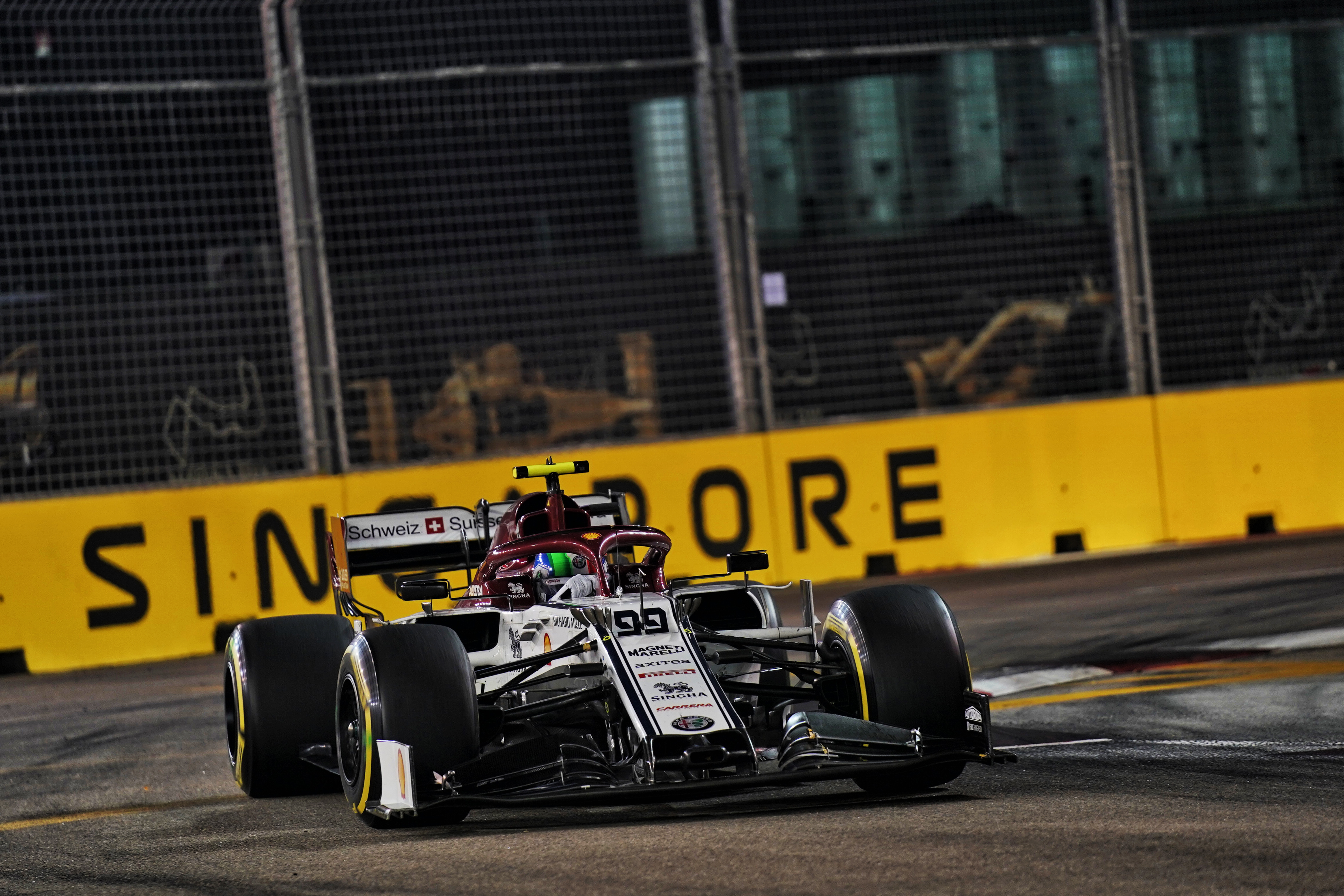 This argument is not a simple call that F1 should have more cars capable of leading and winning races. That's obvious, and it's what everyone except the top three teams wants. But a good starting point would be finding a way to get the midfield close enough that they can either capitalise on the bad days for the big guns, or can at least interfere with the leaders a bit through clever strategy.
Right now the Class A race strategy is a case of all three teams waiting until the gap between them and the Class B leader is big enough to pit without falling behind any of the pesky slower runners. Then it's a case of who pulls the trigger first and the other five cars reacting.
Hopefully in 2020 the order of those six cars at the front is hard to predict from race to race, or even session to session. A genuine three-way title fight would send this season down in history as a memorable one for all the right reasons. And when 2020 is looked back on in years to come, few will care how far behind the rest of the teams were.
But if that gap doesn't close up this year, and if 2021's major rules overhaul fails to fix that situation, there's only so long a battle between the same three teams year after year can sustain F1 from an entertainment perspective.
F1 is worth very little without its audience, and that audience shouldn't have to put up with only three teams being able to achieve anything – even if that battle is fun to watch in 2020.