Even if Fernando Alonso's prediction of a 2022 Australian Grand Prix pole position might've been a touch ambitious, his belief that he could've taken Alpine to the Melbourne podium on race day was totally logical based on how round three of the Formula 1 season turned out.
Whether Alonso's suggestion of pole, team principal Otmar Szafnauer's prediction of second on the grid or technical chief Pat Fry's belief it would've been row two (which The Race's own assessment concurs with), the lap Alonso was on when a hydraulic failure caused him to crash in Q3 would've put him ahead of the Mercedes on the grid.
And that would've left him ideally placed to capitalise when Max Verstappen retired. Taking the third position George Russell inherited was surely on the cards. Perhaps holding Sergio Perez's Red Bull off for second place would've been too given how hard Perez had to fight the Mercedes.
The problem was everything that the team tried to make up for its qualifying misfortune ultimately made matters worse. That probable podium became a last-placed finish.
"Speechless to be honest," said Alonso afterwards.
"It's hard to accept that everything is going in the wrong way at the moment.
"The podium today would have been easy with Max out. With George on the podium, I think we were a lot faster than the Mercedes on this circuit. So we lost an opportunity."
Szafnauer said the failure that sent Alonso into the barriers was down to a part that The Race estimates probably cost about £1.50.
"It was an o-ring on an oil seal," Szafnauer replied when asked by The Race if Alpine had identified the exact issue.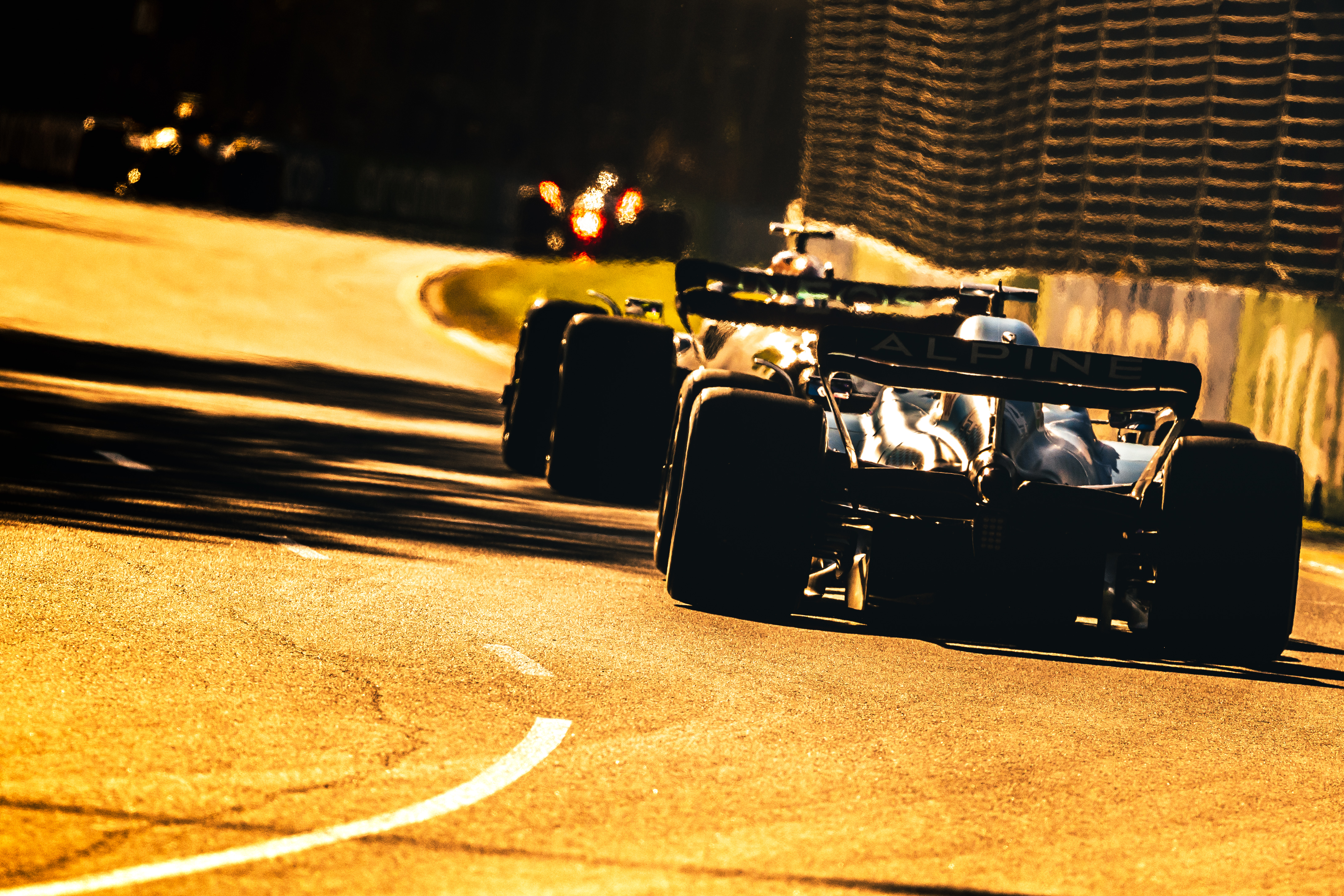 "The o-ring threaded, the oil leaked out.
"We have a failsafe mode that tried to save the engine, so when you see a drop in oil pressure, the failsafe mode kicks in and that's what happened.
"So the fix was an o-ring change."
He had no doubt what that cost the team.
"Had we qualified where we could've qualified, it would've been a totally different race for Fernando," said Szafnauer.
"He would've started on the mediums like everyone else around him, wouldn't have been caught out by the safety car, would've had a good chance to fight with the top four guys."
Instead, Alonso ran hard tyres for the first stint, starting from 10th and staying there initially behind Pierre Gasly's AlphaTauri.
"Because he was starting 10th with a quick car underneath him, the strategy was to get him on a hard early knowing that everyone else was going to be on a medium," Szafnauer explained.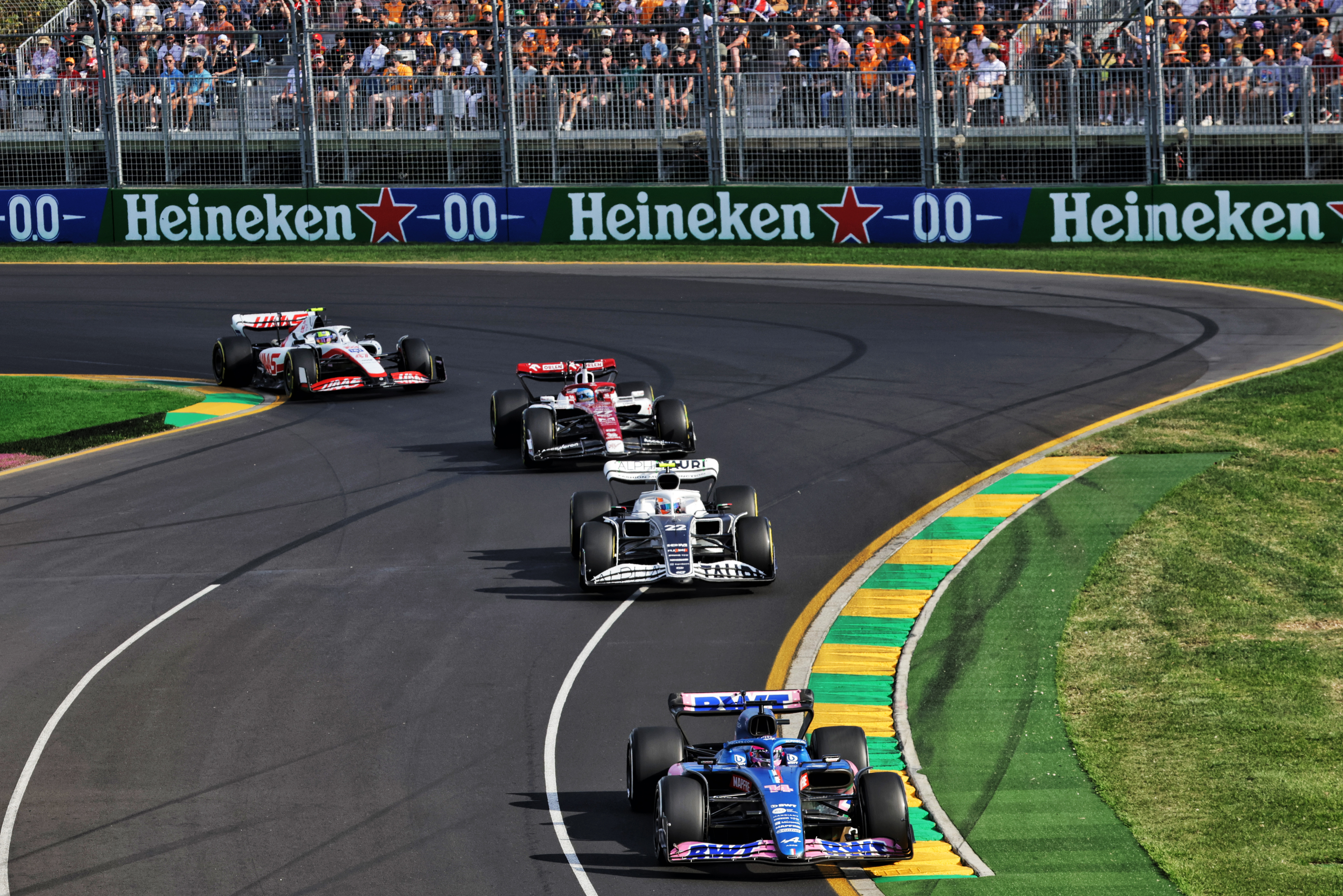 "The field opens up when they pit, and then the pace of the car was going to open up so he could fight with them."
Alonso suggested Alpine might've run as far as lap 42 of the 58-lap race before coming in.
But the lap 23-26 safety car for Sebastian Vettel's accident (Szafnauer joked that his old employer Aston Martin "crashed on purpose") brought the pack back together.
Alpine couldn't pit then – 35 laps on mediums would've been impossible. Instead, it now had to stay out as long as it could and hope for another twist.
Alonso did briefly run fourth thanks to others stopping but was an easy target for cars around him on much fresher tyres. And he wasn't sufficiently quicker than Kevin Magnussen's Haas, which was on the same strategy further back in the queue, for a gap to open up.
When Verstappen's retirement prompted a virtual safety car on lap 39, Alpine bailed out and got Alonso in.
But he couldn't make much progress from 14th, damaged his tyres in trying to do so, and ended up making a late final pitstop that gave him a shot at fastest lap (which he missed by 0.6s to Charles Leclerc and wouldn't have been eligible for a point for anyway) but left him 17th and last.
"We had four cars in front of us, we had a DRS train," said Alonso of his post-pitstop angst in a queue led by Lance Stroll's off-the-pace Aston Martin on an inventive strategy.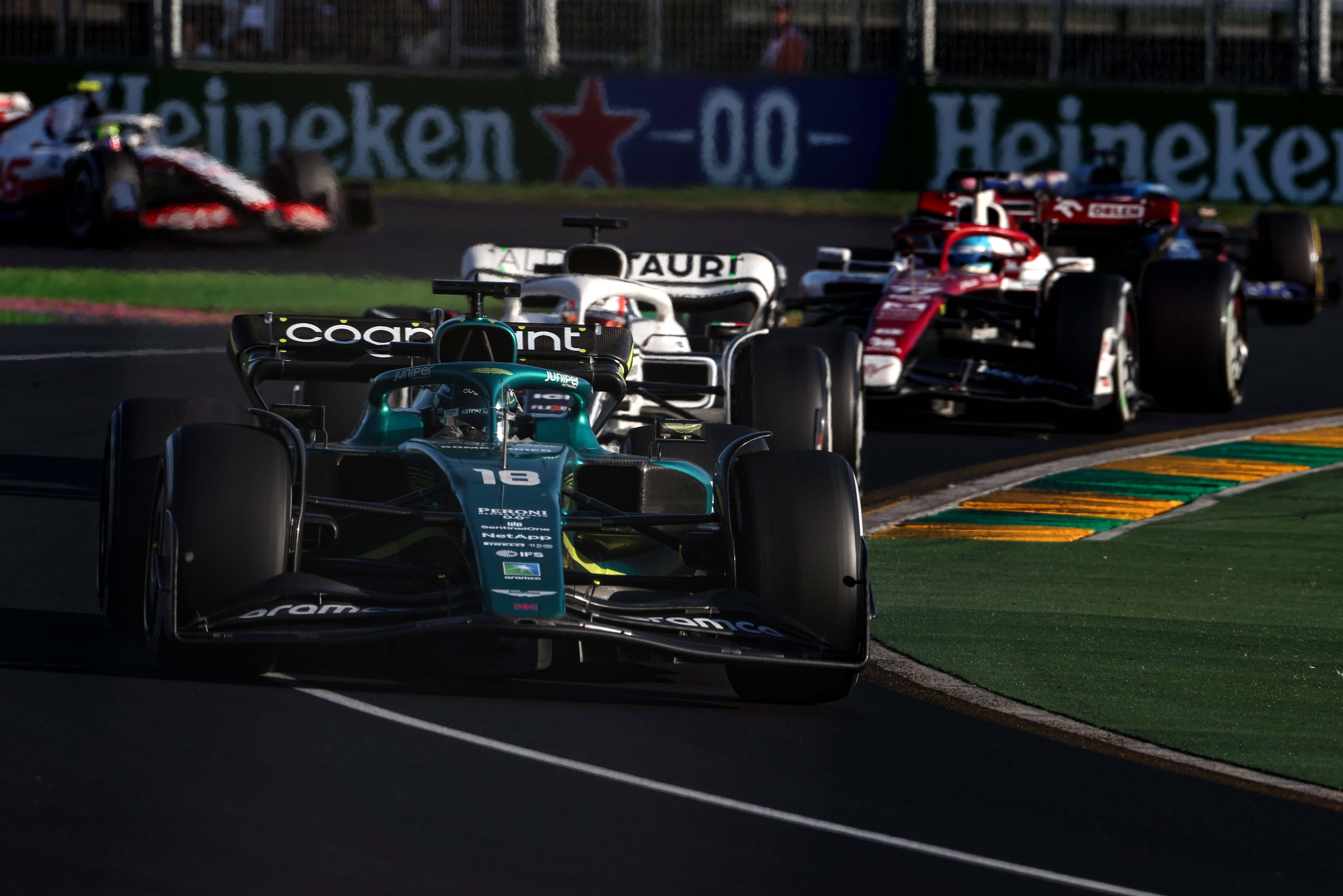 "If they are one by one, you pass them. But if there are four and they all open the DRS, it is impossible and we killed the tyres."
Going off-strategy for the start made sense for Alpine in the circumstances. Sticking with it at the safety car was the only logical call. Coming in at the VSC was a similarly logical point to give up on plan A.
But ironically, different calls at two of those junctures would've definitely given Alonso a better result.
In a straight fight on the same strategy from 10th on the grid, dispatching Gasly and Alpine team-mate Esteban Ocon either on track or through pitstop timing would've been very viable given Alonso's pace all weekend. That would've equalled a seventh place finish.
And then there was the Alex Albon and Williams example.
From last on the grid, Albon kept his hard tyres intact until the penultimate lap, then pitted from seventh and benefitted from the Stroll queue delaying everyone enough to allow him to grab a shock 10th place. A 10th place Alonso would surely have had if Alpine had tried Williams's tactic.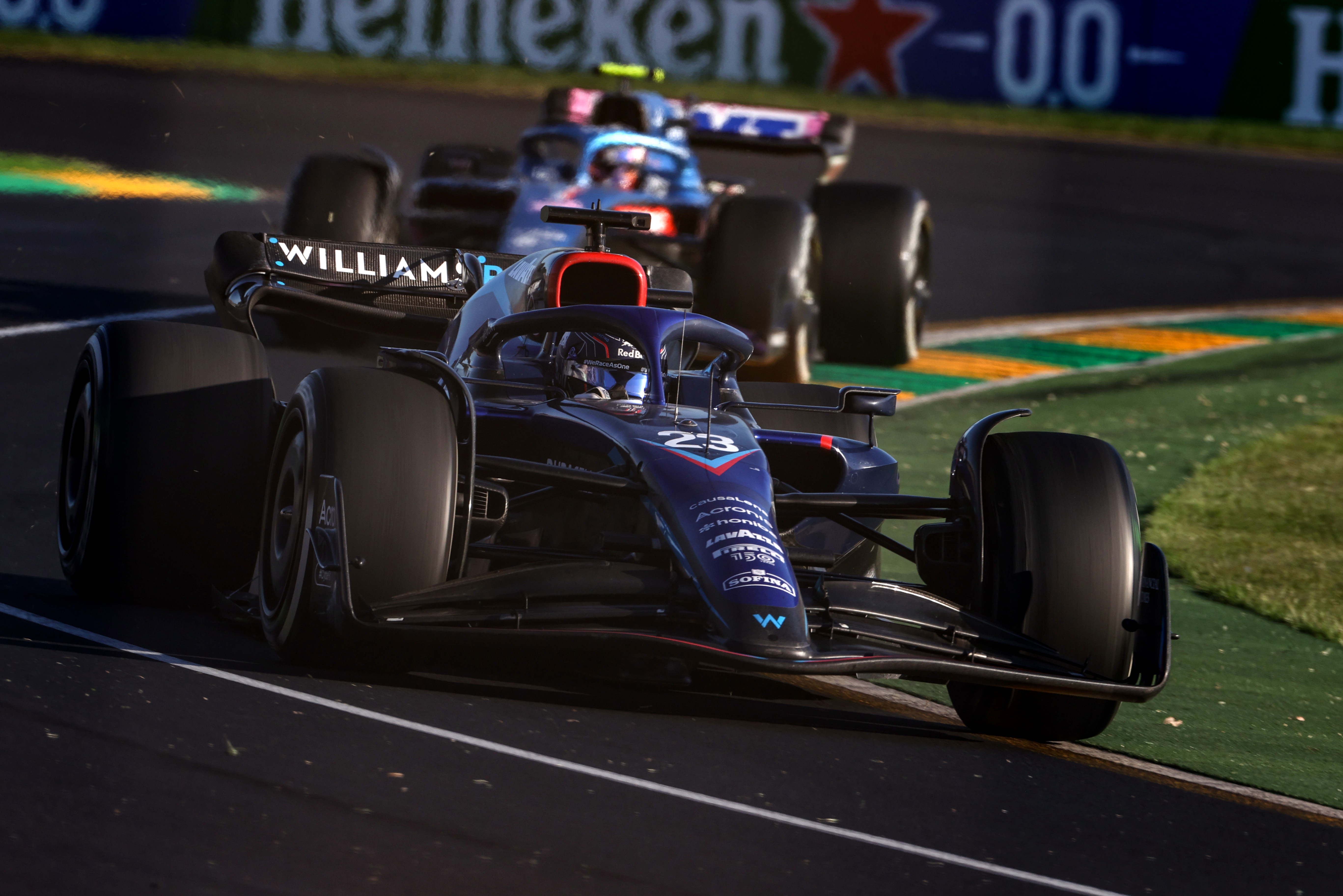 "The bit I was surprised about wasn't that they scored a point. The bit I was surprised about was their pace on a 57-lap-old hard tyre," said Szafnauer of Williams.
"There are things to learn from it. I wouldn't be surprised if they were surprised."
Szafnauer suspected Williams might've been gambling on something causing a red flag so it could have a free tyre change. He's sure it can't have expected Albon's pace to hold up.
"As it turned out, that tyre, even at 57 laps, was still good," Szafnauer continued.
"He was still putting good lap times in. Fernando, for example, got stuck behind the others and ruined his medium tyres and that meant he had to pit again, and Albon didn't.
"They absolutely did the right thing."
He suggested Alpine's competitiveness in Melbourne probably made it shy away from feeling it needed to try anything too radical.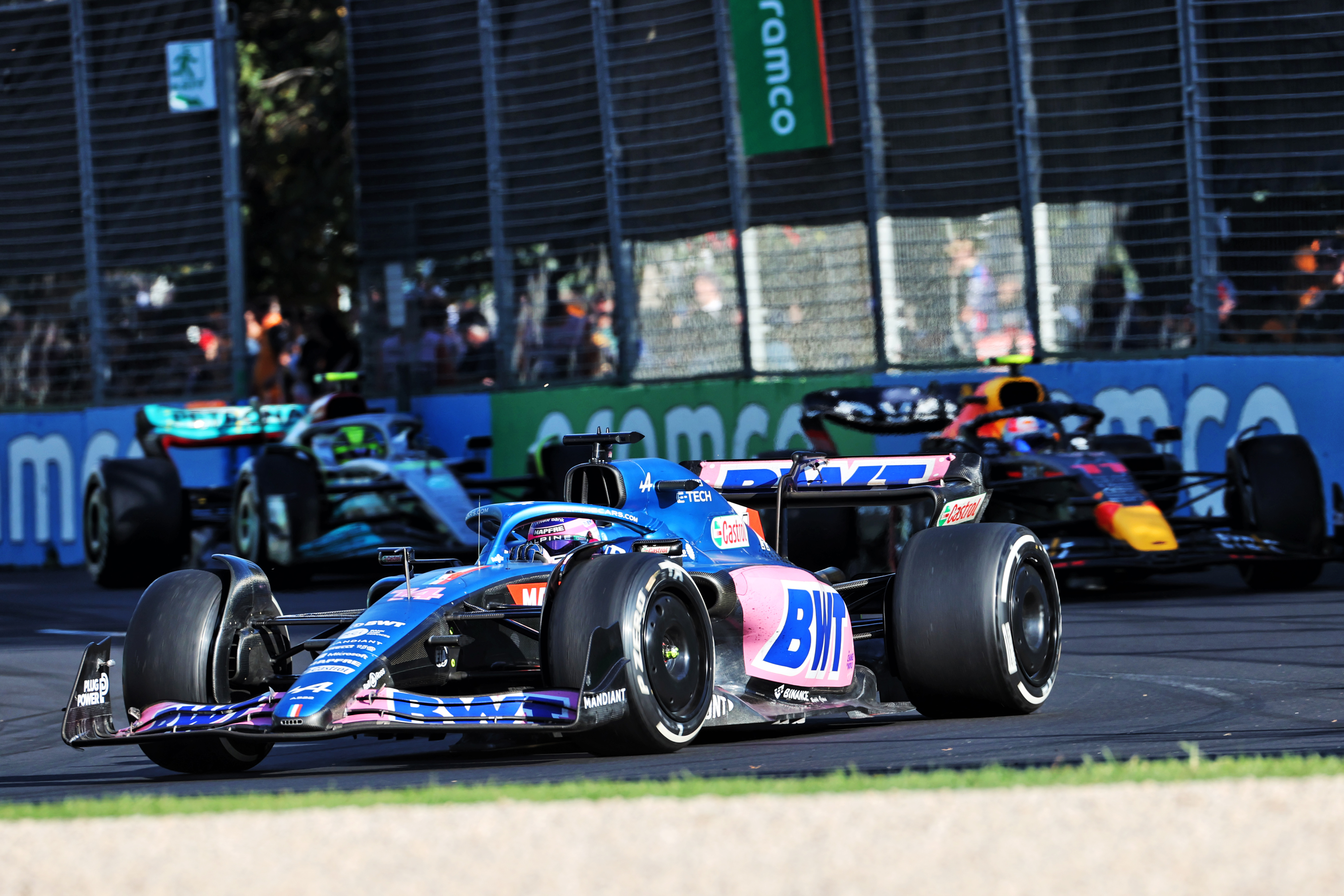 "Had we not had the pace that we had, and had the virtual safety car not come out, and had we done what Albon did, we'd have finished 10th. We would have finished ahead of him," Szafnauer admitted.
"However you make different decisions when you're further ahead, you pit and you'd come out somewhere else.
"You can only make the decision with the information that you have at the time.
"It's really hard to predict the future."