Fernando Alonso believes his Alpine Formula 1 car could have taken pole position had it not broken down and crashed in qualifying for the Australian Grand Prix.
Alonso was fifth in both Q1 and Q2 on a weekend where the A522 has appeared to be the fastest car behind the leading Ferrari/Red Bull scrap.
But just a few minutes into Q3, Alonso's Alpine went into the barriers at Turn 11 and caused a red flag before the two-time F1 world champion could complete a flying lap.
Alonso reported a hydraulic failure on his radio and after the session said that "the gearbox was not working anymore, and the engine and power steering switched off".
Alonso is out of the car and appears to be okay 👍

He had just set the fastest middle sector of all, but his crash pauses the clock with seven minutes to go #AusGP #F1 pic.twitter.com/PcmbC3dOgG

— Formula 1 (@F1) April 9, 2022
Alonso bemoaned the continued bad luck he's facing in 2022 after he picked the wrong strategy in Bahrain and lost a potential top six finish in Saudi Arabia with a mechanical failure.
"[It's] something we need to investigate when the car is back," Alonso said.
"It is unbelievable how unlucky we are. [If it happens] 20 seconds later, maybe we were on pole.
"Only for my car it's a concern, the other car seems OK.
"That's why I said it's a bit unlucky because if we had reliability problem on both cars, they are facing issues, it could be something that we need to fix but it seems quite random and [usually] in the moments when we're fast.
"In Bahrain, we were P9 or P10, maybe you don't care if the car stops, but in Jeddah, we were OK and today, a top two or three was guaranteed I think."
Fifth place for last year's inaugural Qatar Grand Prix remains both Alonso and the Alpine version of the team's best qualifying result of this project so far.
When asked by The Race, Alonso said he wasn't surprised by the pace he showed on what he described as "the best weekend in years for me".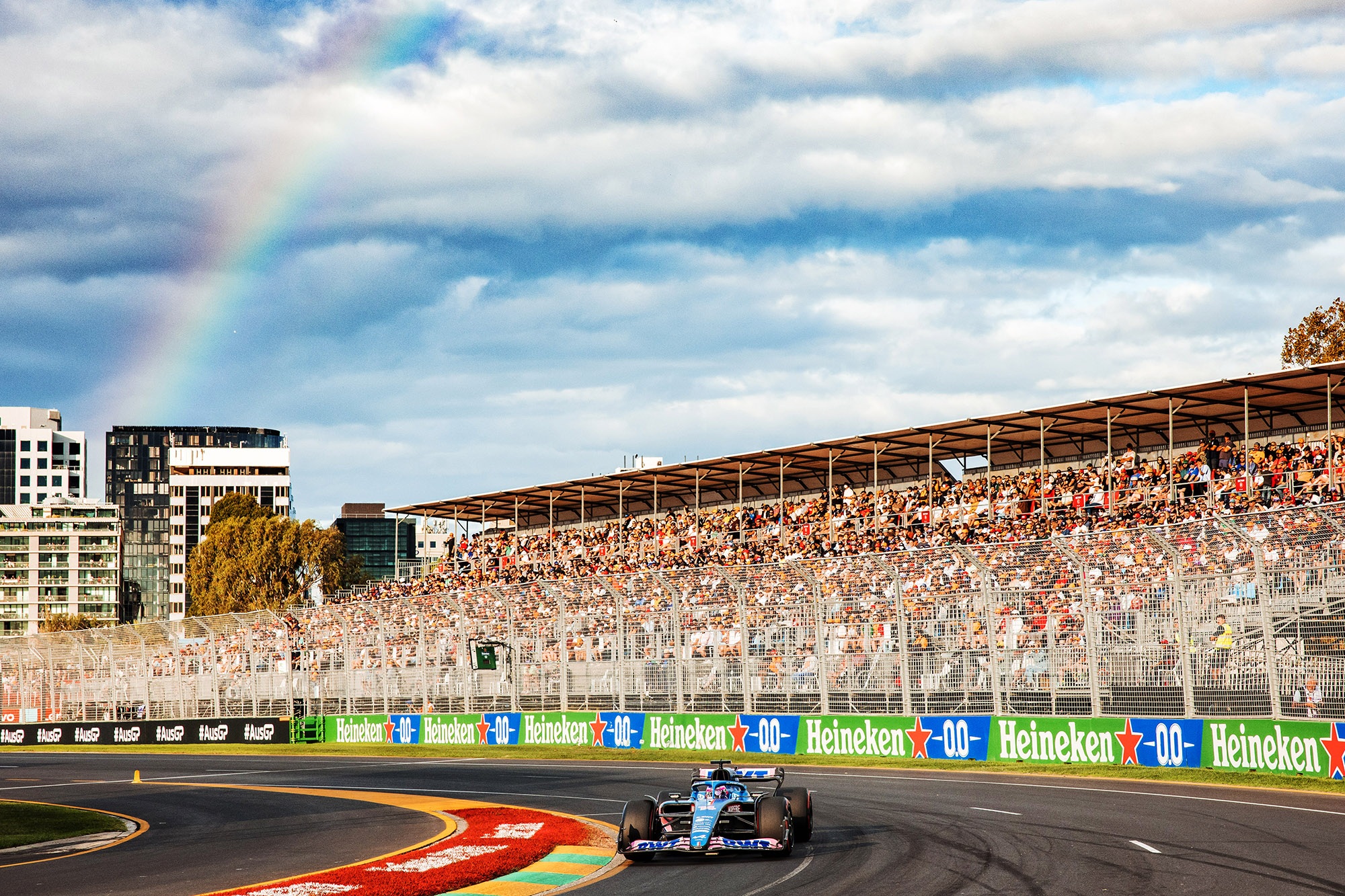 "The car is getting better and better, we feel more confident," he explained.
"The team is working hard and maybe a surprise to fight for pole, but not a surprise to be closer and closer to the leaders."
Alonso should start tomorrow's Australian GP inside the top 10 if he can avoid incurring grid penalties for any repairs that might be needed to fix the failure or resulting crash damage.
"Let's see when the car comes back to the garage if we need to change something that gives us penalties or whatever," Alonso added.
"Right now, in the heat of the moment, when you're so close to pole position, tomorrow scoring a couple of points is OK but we deserve a podium sooner or later."
Alonso's team-mate Esteban Ocon will line up in eighth place.