Max Verstappen has expressed a concern there is no "clear fix" to Red Bull's reliability problems that are plaguing its start to the 2022 Formula 1 season.
The world champion won the second race in Saudi Arabia but retired from the two grands prix either side of that as concerns mount over the Honda-designed engine running under the Red Bull Powertrains banner this year.
That has left Verstappen only sixth in the drivers' championship, 46 points behind leader Charles Leclerc and even trailing the two Mercedes drivers despite their car's significant performance deficit.
In last weekend's Australian Grand Prix, Red Bull scrambled to fill the car with hydraulic fluid before the race, leaving Verstappen concerned he would not make the finish – but it was a completely different issue, believed to be a fuel leak, that ended his grand prix early.
Afterwards, Verstappen said: "I just want to try to forget today, wake up tomorrow and then focus on the coming races.
"But it doesn't look like there's a clear fix, so we need to work hard to try to improve our reliability."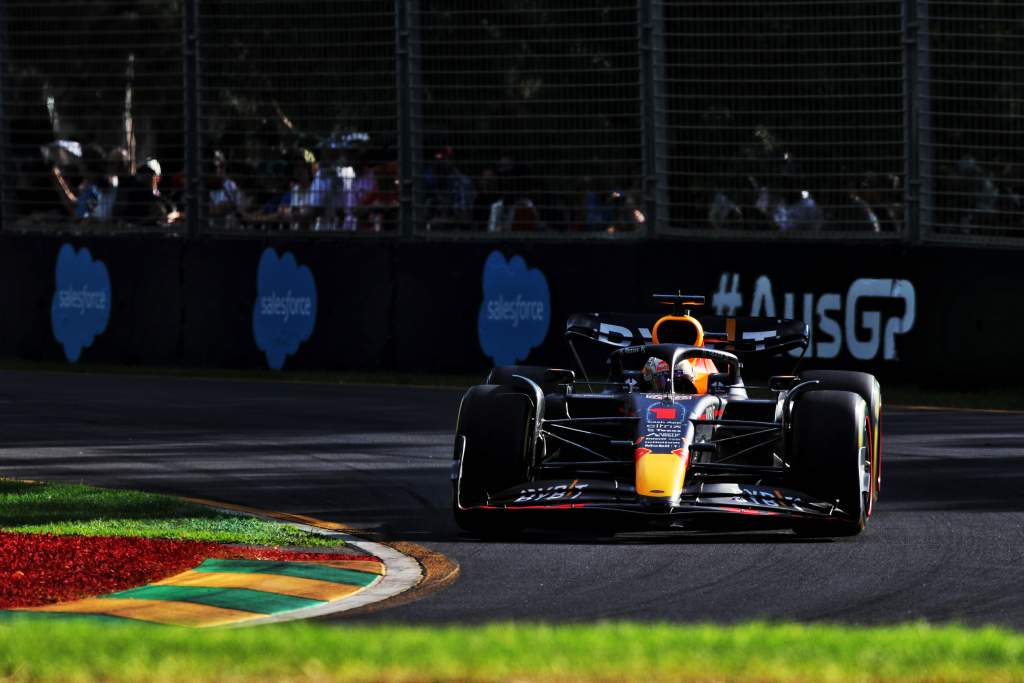 The significance of Verstappen's verdict is not that this is problematic for Red Bull, because that is obvious, but that the team may not be able to guarantee reliability in the short-term.
An isolated failure is one thing but a stream of problems is far more concerning especially when accompanied by uncertainty over how quickly it can be addressed.
It means that while Red Bull and Verstappen have a package that could potentially cut away at their points deficit immediately at the next race at Imola, they may legitimately fear not even making the finish again.
And when asked by The Race if it was a silver lining that at least he has 20 races to try to make up his deficit, Verstappen said: "Well, yeah, it's a long season. At this stage I think we need 45 races!
"But already being so far down in the championship, from now on we need to be ahead, which we are not at the moment, and we need to be reliable, which we are also not.
"So, there's a lot of work ahead."
The fragility of the Red Bull and its self-badged Honda engine was already a concern prior to the pair of issues Verstappen's car encountered in Australia.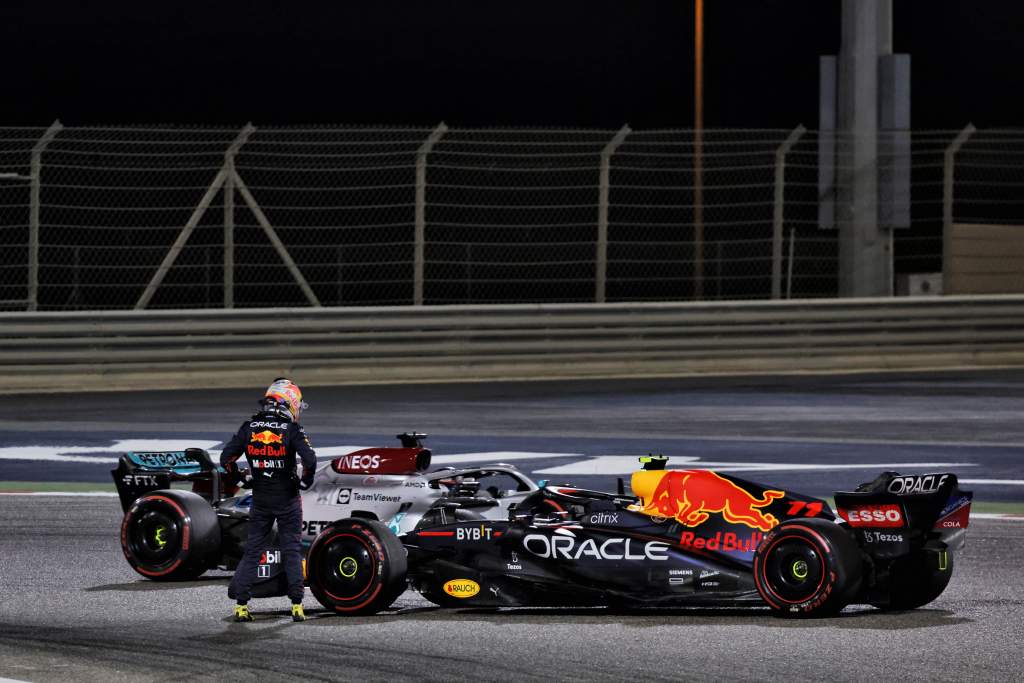 Verstappen and team-mate Sergio Perez both retired with an identical fuel vapour lock problem late in the season opener in Bahrain.
Red Bull's sister team AlphaTauri has suffered its own reliability problems in the meantime. Pierre Gasly had an MGU-K failure in Bahrain while Yuki Tsunoda had two separate failures in Saudi Arabia, where he did not take part in qualifying and then stopped on his way to grid ahead of the race.
Asked about the fact there are so many problems across both teams, Verstappen said: "Of course we try to improve it, but at the moment it's not good enough."
Red Bull Racing team boss and CEO Christian Horner has confirmed all the issues across the four cars this season have been "independent".
Although he said after the race "I'd rather fix a fast car than try and make a reliable and slow one fast", Horner admitted the quantity of problems was problematic and that Red Bull had limited amount of time to resolve these concerns.
"None of them have been related so obviously need to understand those and address them quickly," said Horner.
"Even on a day where we weren't as quick as Ferrari, we had a guaranteed second place in the first two races.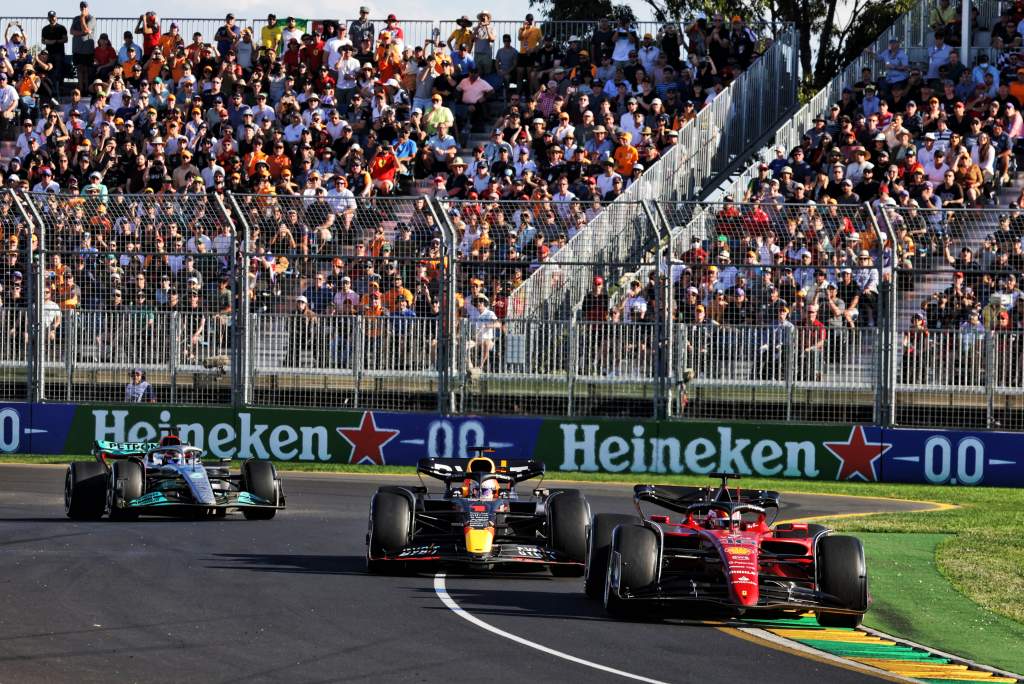 "With Max we've given up 36 points for the team, and for the team, 50 points.
"When you look at that, both the constructors' and drivers' championship would be a lot different.
"There's still a huge percentage of the championship to run but we need to get on top of the issues quickly."
Verstappen admitted the rate of Red Bull problems "definitely did surprise me a bit more than I would have liked from a reliability point of view".
But in addition to the various failures, Red Bull was comfortably second-best to Ferrari in Melbourne, where the RB18 had consistent balance problems.
That left Horner, who sought comfort from having "a huge amount of the championship to go and we've got the basis of a quick car", to concede Ferrari was "out of reach".
And Verstappen warned: "If you want to fight for the title you need to be ahead of Ferrari, and they are definitely on top of a lot of things much better than us."