The 2022 Formula 1 world championship battle is only in its third race, and already Max Verstappen trails Charles Leclerc by 46 points – nearly two victories' worth.
How much of a crisis is the Australian Grand Prix retirement for Verstappen's title defence?
Here are our writers' thoughts:
This already looks very difficult for Verstappen
Edd Straw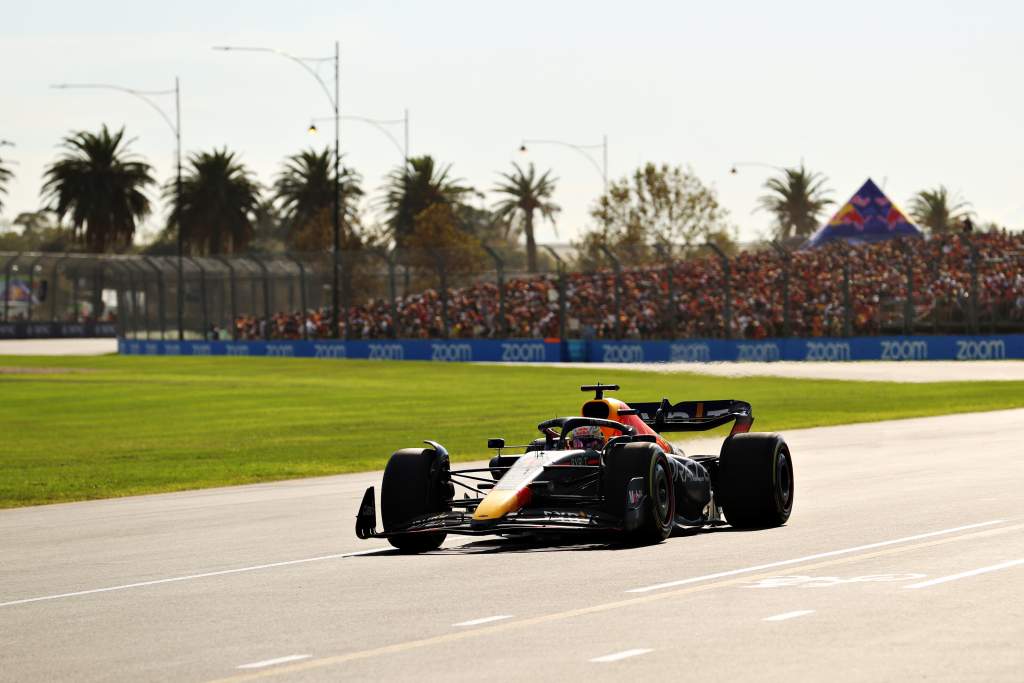 It's still very early in the season, but historically playing catch-up in a world championship fight is difficult.
For Verstappen to win the world championship from here would require the biggest turnaround in the 25-points-for-a-win era, eclipsing Vettel's comeback from 44 points behind Fernando Alonso in 2012.
Of course, that only stretches back to 2010, but even on a pro-rata basis adjusting the lower-points earlier eras there's only a handful of cases of drivers overturning a similar margin.
There are still plenty of races to go and being behind this early on gives time to catch up, but playing catch-up can force teams and drivers to take more risks while those ahead don't have the extra pressure of regaining ground.
Verstappen and Red Bull are eminently capable of recovering, but reliability is a concern, as is the fact that he's struggling to get the car to his liking in qualifying trim. With the Ferrari looking like something of 'a car for all seasons', Leclerc now has a great platform for his championship bid.
There are still 20 races to go so it's not a cause for panic for Verstappen and Red Bull, especially as a retirement for Leclerc and a win for Verstappen would wipe out more than half of the deficit.
But it does put him on the back foot, which is never a comfortable place to be.
This would be great for Mercedes if it wasn't for Ferrari
Scott Mitchell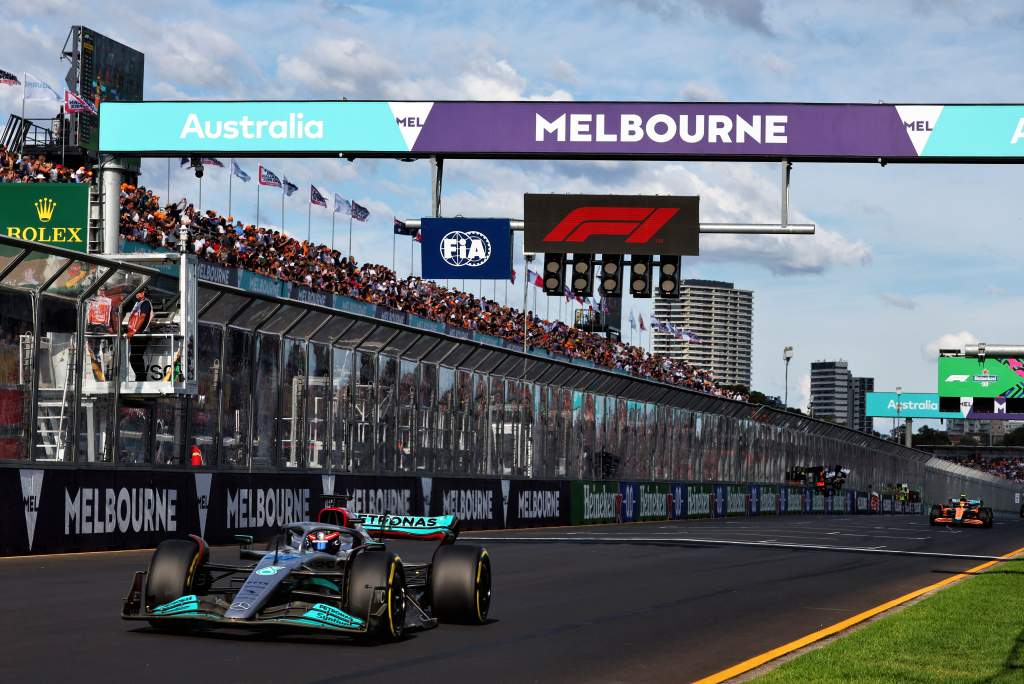 We're still in the part of the season where Mercedes is trying to hang on to the championship pacesetters while it attempts to sort out its car problems quickly enough to fight for the title on merit.
While that's going on it's in damage limitation mode. It was naturally thrilled in Bahrain where it took advantage of Red Bull misery to finish third and fourth. Here it's grabbed the same result thanks to more Verstappen misfortune and Carlos Sainz's nightmare at Ferrari.
This is as good as it could possibly be for Mercedes and if its eyes were solely on Red Bull it would probably consider this a great result all things considered. Especially if it thinks a car breakthrough is coming sooner rather than later.
But that's not the case because Ferrari and Leclerc look bulletproof, they have amassed a huge number of points and the gap from Leclerc to George Russell and especially Hamilton is already very large. After Imola there could well be two entire race wins worth of points between them.
So while Mercedes will happily take both its drivers being ahead of Verstappen after three races, the fact they trail Leclerc by so much is a problem.
And while Verstappen and Red Bull have definitely dropped way too many points already, they at least have a car competitive enough to start recovering ground instantly.
This result is a silver lining for Mercedes, definitely. But it's lining a sizeable cloud.
Red Bull now has to be faultless
Rob Hansford
LAP 42/58

A difficult end for Max Verstappen after running in P2 for majority of the race #AusGP #F1 pic.twitter.com/iGAxuxw9ox

— Formula 1 (@F1) April 10, 2022
Reliability was Red Bull's achilles heel for many years in F1, but last season it looked like it had got on top of it.
So it's now concerning that issues have started to creep their way back in, and it's definitely going to leave the team vulnerable if it can't get on top of it quickly.
But it's too early to say that Verstappen's title bid is all but over. There are still too many races left to run and there's more than enough time for the competitive order to change. Who's to say Ferrari will remain the fastest team for the entire season?
However, if Verstappen is going to hang on to his championship mantle for another year, the team needs to ensure the car remains faultless from here on in.
Another couple of retirements, coupled with Leclerc victories, would render the title battle over, and realistically, it would become Leclerc's championship to lose.
It's way, way too early for any certainties
Matt Beer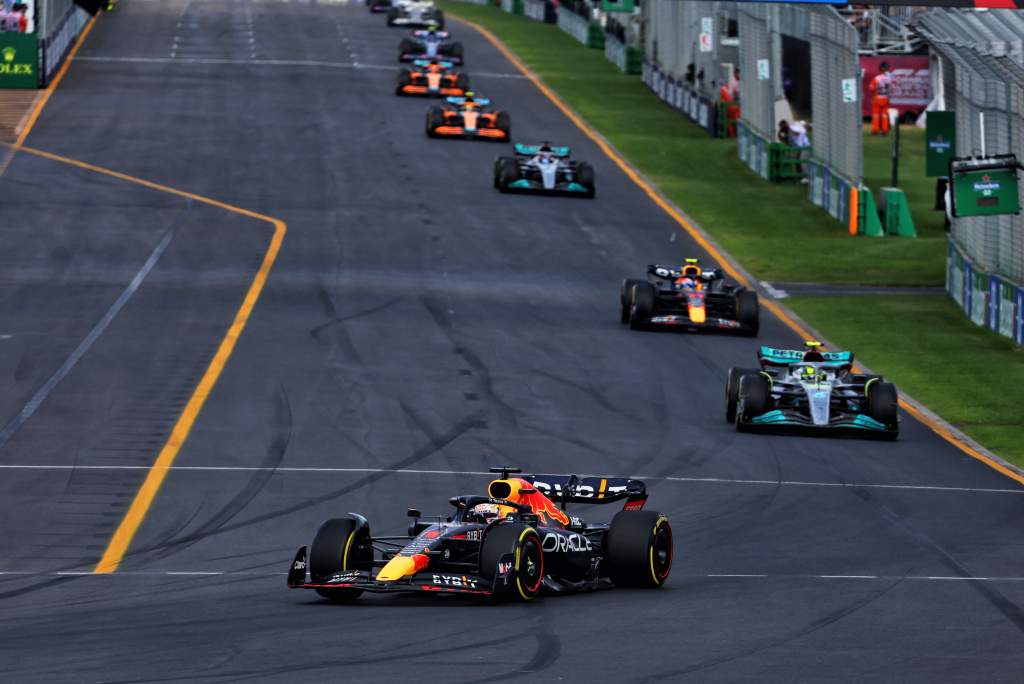 There are three big reasons why this isn't crisis territory for Verstappen yet.
Firstly, these modern seasons are just so, so long. Last summer the 2021 title fight looked like it was drifting inexorably Verstappen's way and Hamilton had no answer. That narrative soon changed.
A similar swing is also much more likely this year as these cars and rules are so new, and there's still the possibility of big performance fluctuations as upgrades or even different circuits (look at McLaren's wild variation in performance) have a huge effect.
And thirdly, Australia race pace aside, the Red Bull's just looked too good. Its Bahrain defeat was marginal and it won in Saudi Arabia. Verstappen is all at sea in qualifying yet has started in the top three every time.
Yes, Verstappen faces an ominous deficit for such an early point in the season. But that gives him even more time to fight back, and he and his team are more than fast enough to do so.
Sainz's woes create another blow for Verstappen
Valentin Khorounzhiy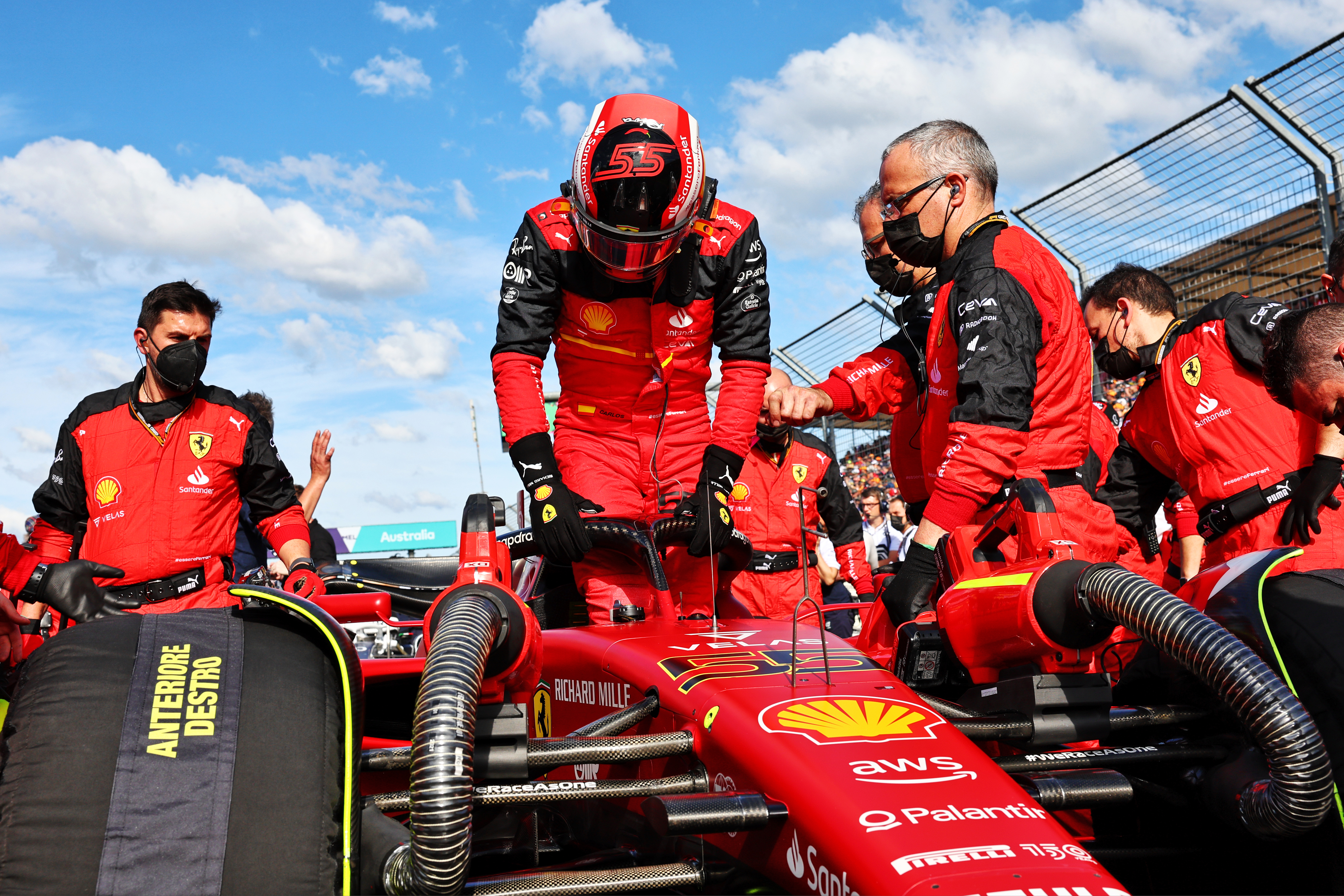 Verstappen's Red Bull failing will be galling enough for the Dutchman, but it'll also sting that there's no silver lining to take away from how the race played out.
Not only did Leclerc put up the maximum points on offer, but he did so in a race in which the Ferrari looked much, much better on long runs than Red Bull, which the 20.5-second gap between Leclerc and Sergio Perez at the finish makes abundantly clear.
If there's going to be days where the Ferrari is just better, then Verstappen will not only need his car to actually hold out – that's a given – but for the two Scuderia drivers to take points off each other. And the problem there is that Leclerc has already made a fairly decent early case for being Ferrari's top dog.
Yes, Sainz has been desperately unlucky this weekend, but he also actively hurt his championship bottom line with what was a profoundly bad error. That leaves him 38 points down on his team-mate, and it's bound to be already somewhat tempting for Ferrari to start putting its full weight behind Leclerc.
It probably won't just yet – it's just three races in – but the likelihood of that happening at some point has increased today. And that's bad, bad news for Verstappen.
Red Bull has time but Ferrari now has control
Glenn Freeman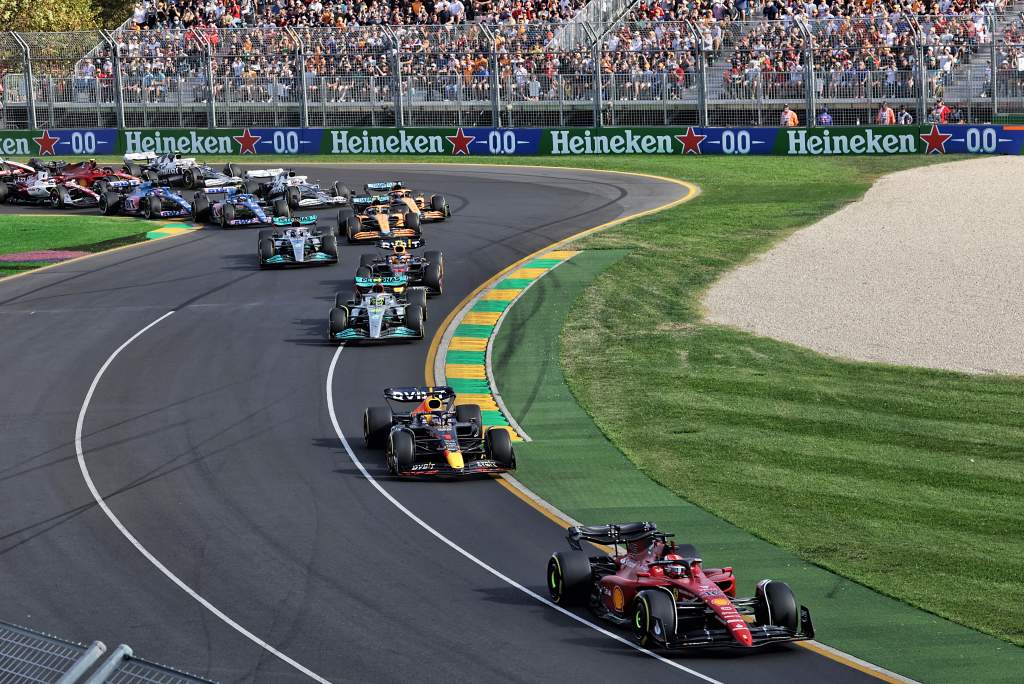 In F1's longest-ever season, Verstappen certainly has time to make a big deficit up.
But Red Bull has handed the championship initiative to Leclerc and Ferrari now, and based on what we saw in Australia, any Verstappen recovery is going to be more complicated than just chipping away at that massive points margin by consistently finishing a place ahead of Leclerc.
Over the balance of the first three races the Ferrari has been the better car. The tracks we've seen so far don't represent every style of layout we're going to see in 2022, but that's a worrying trend.
Making up a big gap if you clearly have the fastest car is one thing. Trying to catch someone whose car is faster than yours, and more reliable, is a mountain to climb even for someone as talented as Verstappen.
Red Bull either needs to make a big step to give Verstappen a clear performance advantage for a run of races, or it needs Ferrari to drop the ball.