Formula 1 teams' 2023 car launches are largely focused on a quickfire mid-February period shortly before the only pre-season test, but with early outliers.
Haas became the final squad to announce its plans when it committed to the earliest reveal of any team so far – albeit only committing to when it's unveiling its 2023 livery (including new title sponsor Moneygram) rather than its actual new car. The colours will be revealed at 2pm UK time on Tuesday January 31.
Red Bull is on course to be the first team to have a full-on launch event, holding it in New York on February 3, but it's also not yet clear if the definitive 2023 car will appear there or just this year's livery. Last year Red Bull's 2022 launch event car was notoriously basic compared to the real thing.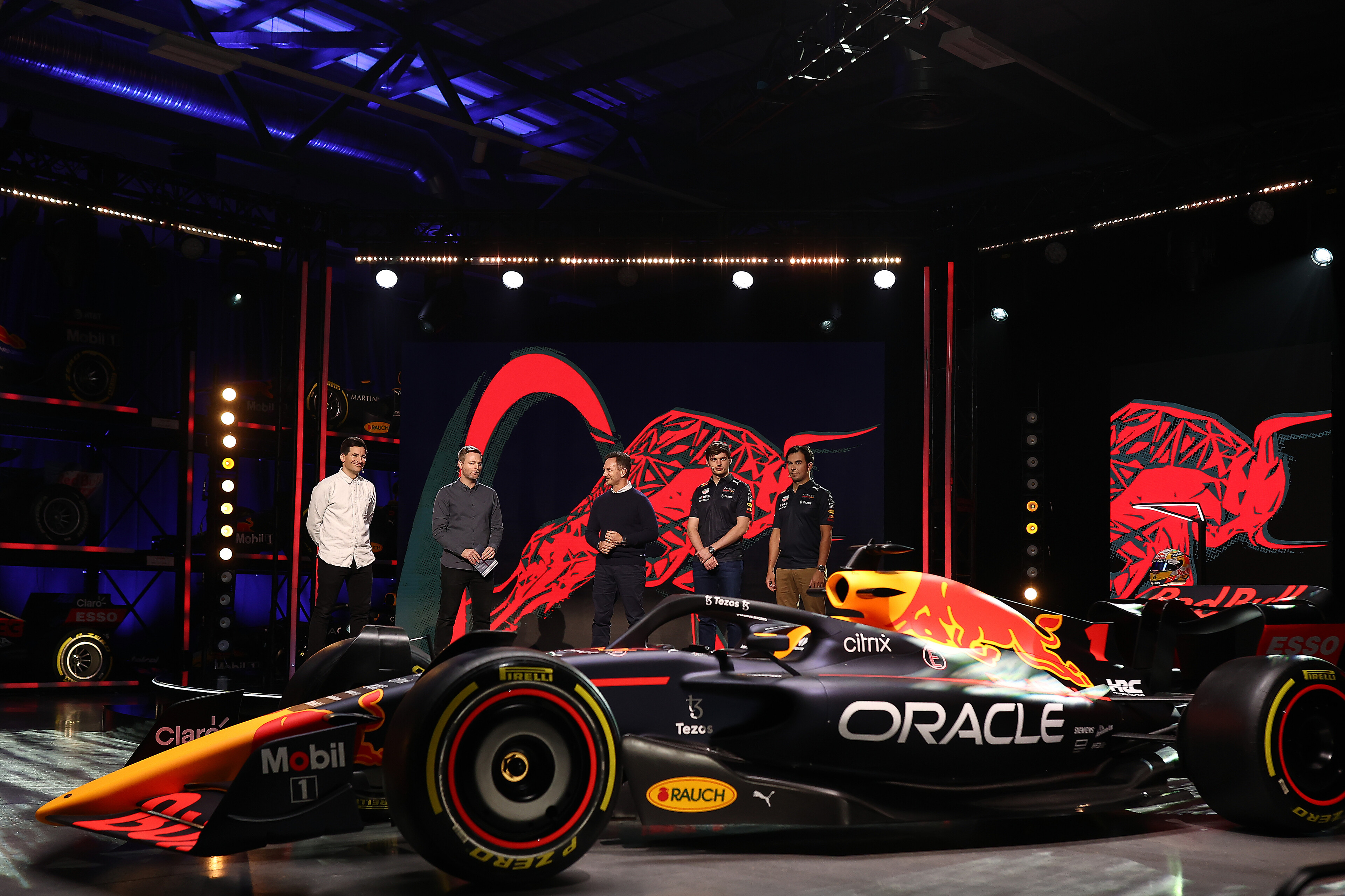 Williams's event three days later has been explicitly presented as a 'season launch' rather than a car reveal. The team will show off its 2023 livery in an event at its Grove base where team chiefs and drivers will talk about the year ahead, but the definitive new car will only appear closer to pre-season testing.
Alfa Romeo has announced that it will reveal its new car in Zurich on the morning of February 7, a day after the Williams event.
AlphaTauri will then show off its 2023 concept on February 11. Like Red Bull, it's holding an event in New York. But AlphaTauri has offered a little more specific detail on what's happening than its senior team: it'll just be the new-season livery in New York (and it's expected it'll be late afternoon local time, so late evening in Europe), but images of the actual 2023 car will be released online at the same time.
That will be followed by Aston Martin's launch event at Silverstone two days later. Its deputy technical director Eric Blandin has made very clear this won't be a show car, saying "The car we reveal at our new factory in Silverstone on 13 February will be the real AMR23. We're not going to disappoint fans".
McLaren is also revealing its car at its Woking base with a media gathering on the same day.
Ferrari has scheduled its car launch for February 14. It's holding an event at its Maranello headquarters, in its first full-scale launch – rather than online stream – since its 2020 unveiling in a theatre.
Mercedes will reveal the W15 the following day. Its usual practice is a Silverstone shakedown and gradual release of imagery, video and interviews through the day.
Alpine is showing its new car on February 16. It's holding an evening event in London to unveil the A523 and complete the set of launches – though we'll likely have to wait until day one of pre-season testing in Bahrain precisely one week later to be sure we've actually seen a full set of 2023 cars.
F1 2023 launch dates
Haas – January 31 (livery launch)
Red Bull – February 3
Williams – February 6 (season launch)
Alfa Romeo  – February 7
AlphaTauri – February 11
Aston Martin – February 13
McLaren – February 13
Ferrari – February 14
Mercedes – February 15
Alpine – February 16