After over 20 operations on shattered leg and foot bones, the mental trauma of recovering from a crash in which a fellow competitor passed away, and the years of rehabilitation and the detrimental impact that will have on his later life, Juan Manuel Correa will just not give up.
The 23-year-old will race in Formula 2 full-time again in 2023, for the first time since the 2019 crash at Spa-Francorchamps that also claimed the life of Anthoine Hubert, and left Correa in a specialist hospital in London as his lungs filled with fluid and he faced bleak odds of making it through with his life.
Covering Formula 2 when the accident happened, seeing the pain of Hubert's family and friends and praying that Correa would pull through a coma and then an initial 17-hour operation on his legs, and even just conjuring the words to describe these events, left me questioning if I even wanted to continue working in a world where the thrills of cars and competition are levelled against the imminent threat of tragedy. A world I had dreamed of being a part of my whole life.
But that struggle is pitiful compared to what Correa (pictured below on his return to Spa a year after the crash) has had to go through over the past three years.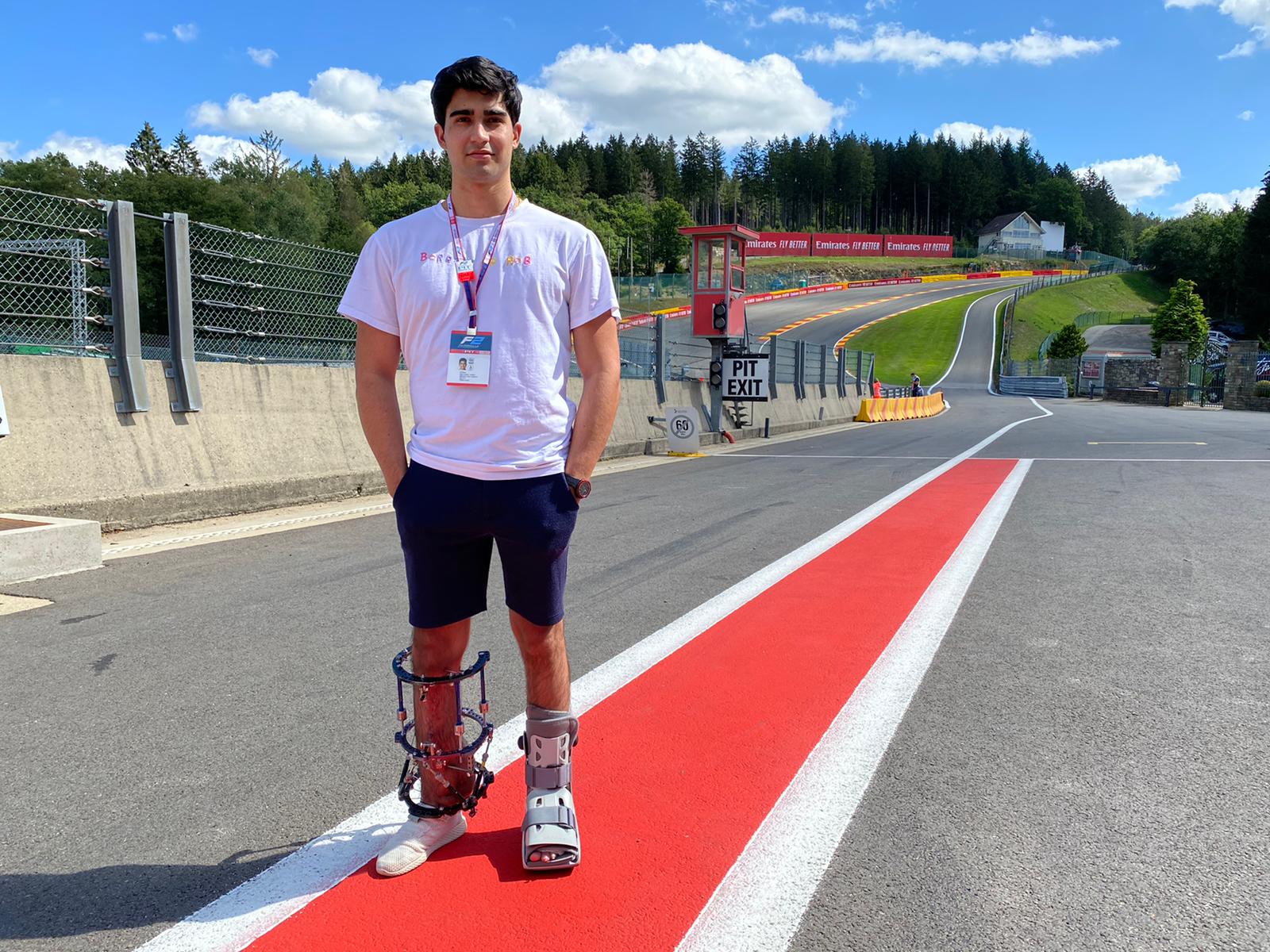 Despite that, he still sees himself as a normal racing driver with normal problems.
He's not anticipating any operations during the 2023 season for the first time since his crash and return in 2021 where he started a two-year stint in F3 with ART Grand Prix.
"The things we are doing are more controlled operations that, we can decide kind of when to do them, like metal removal," Correa tells The Race from his family's Miami home, after a short trip to his native Ecuador over the holiday period.
"Eventually, we will have to find a solution for my right ankle because I have terrible arthrosis, I just have no cartilage in there and obviously, it's going to get worse as I get older, so we'll have to figure it out. But that should last me for another few seasons.
"So for now, the focus is just fully for the season. Obviously, continue training, keep doing rehab for the legs to keep strengthening them, but I think I'll be able to have a pretty, let's say, normal year."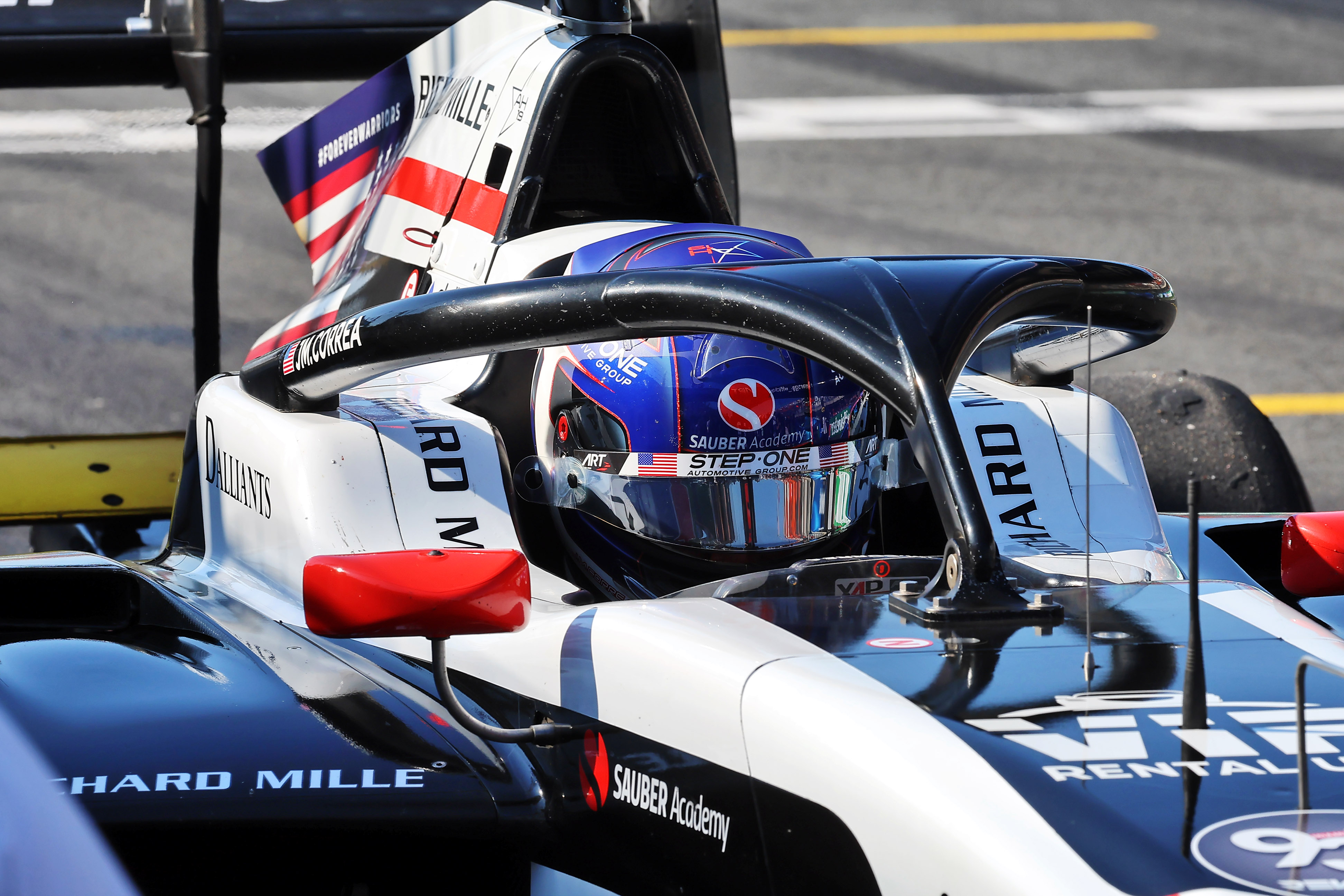 Normal doesn't even come close when you consider his challenges.
Knowing that his commitment to motorsport will likely impact his health in a detrimental way in later years, some might ask why he is doing this.
The answer to that question makes for harrowing reading.
"I never find myself kind of debating 'Oh, man, is this worth it?'
"There was one time I had to make that decision, which was after the accident, where the debate was really like, 'is it worth it in the sense of the risks?'
"After the accident, you realise, 's***, we are actually risking our lives in this way'. We always say that, but until something like that happens, it's kind of like a wake-up call.
"So I asked that to myself, and I put the pros and cons. Obviously, everything I had sacrificed through my life had a big weight on it.
"I've worked all my life for this, I dreamed for this. I think I'm very good and I can actually make it and become a professional driver. And that's something very few people can say, and have the opportunity to do. And I was like, 'no, I'm not going to throw that away'.
"And then also, in the beginning, I kind of needed that motivation to just get through the actual surgery and rehabilitation process, because it was horrible.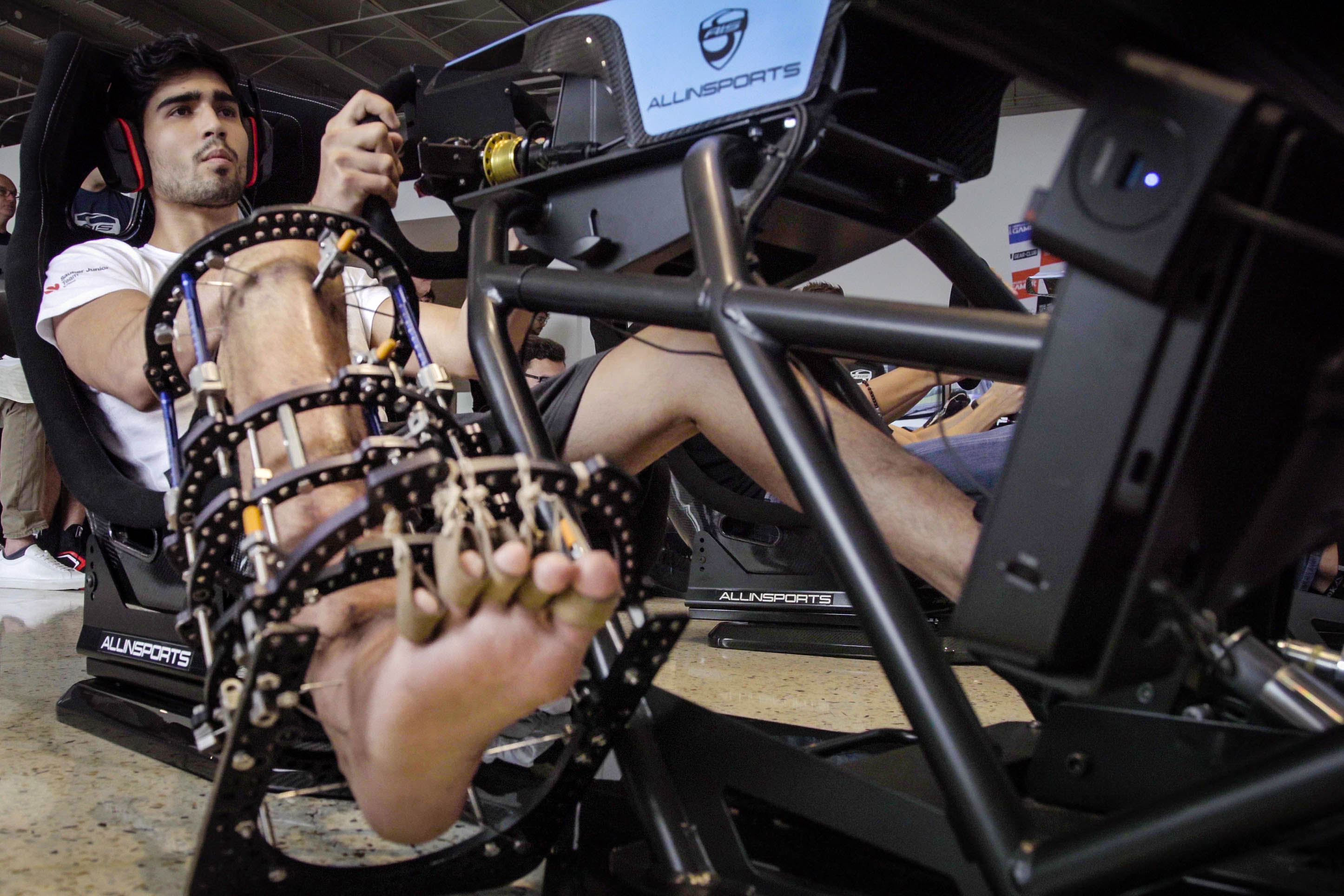 "Like, I remember in the first year, when I came back to Miami from London, and I was doing the recovery here. God, many days I was so depressed, it was so hard.
"And really, the main thing that kept me going and pushing was like: 'I'm going to prove people wrong, I'm going to drive again'.
"So it was a very good idea for me to decide early on to come back. And now that I am back, and I'm kind of regaining my career and trying to become professional, like all of us are in these categories, I just love it.
"The only thing I would change about the accident is Anthoine being involved.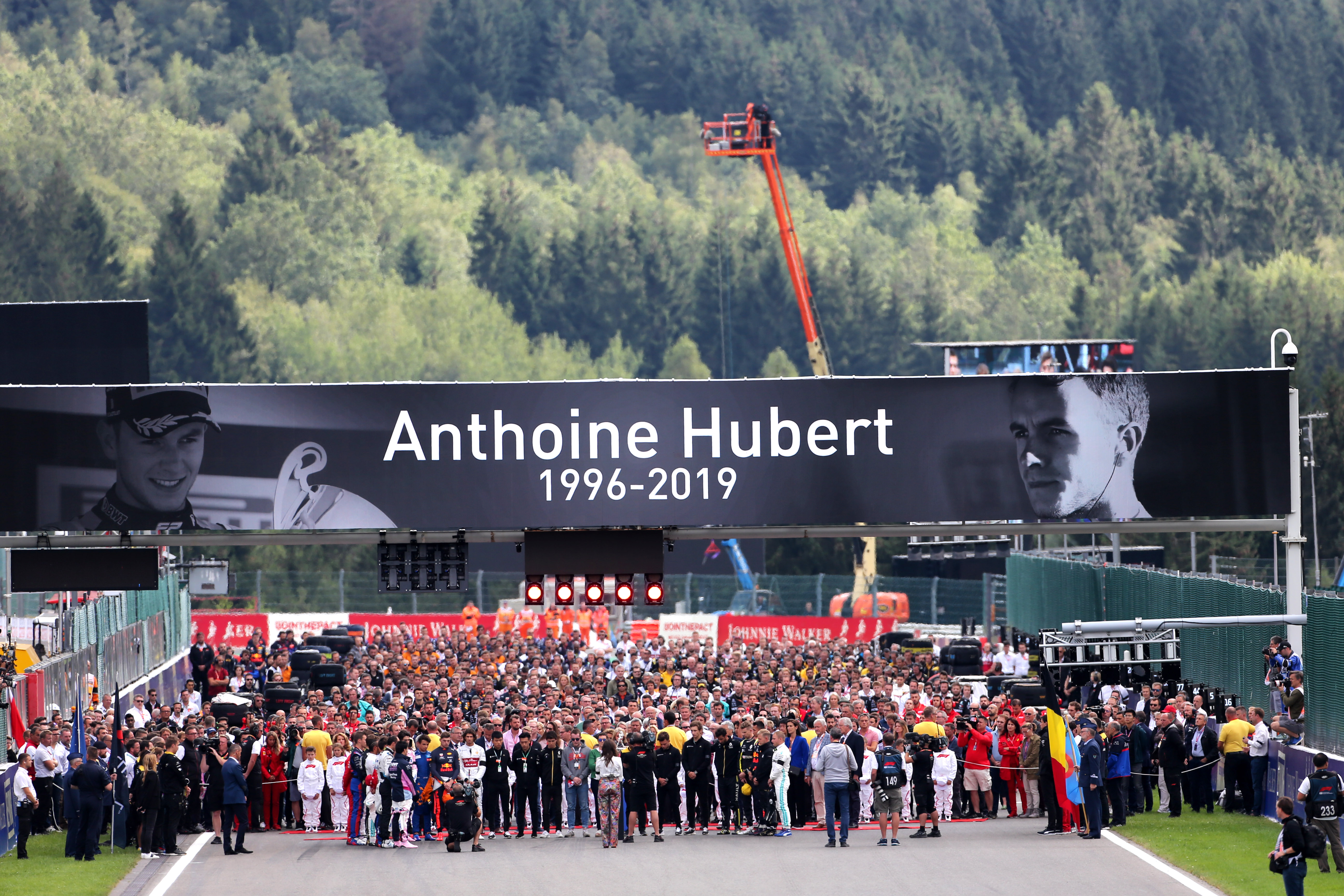 "But really what it has taught me even with the issues I have, and I will have for the rest of my life physically, I think it has still given me more positives personally than the negatives.
"Because it has changed me so much and I really like the person I have become after the accident. Not that I was a bad person before, but I did have to grow a lot and the accident helped me with that.
"So I'm just super lucky to have had that experience and still be here."
Correa certainly wasn't a bad person before. He's always been popular in the paddock and his family have raised him to be respectful and polite. There's absolutely no sense of 'spoilt racing driver kid' with Correa and there never has been.
But even in that case, how he has handled the mental and physical impact of his crash is beyond any logical understanding for anyone who hasn't been through what he has.
It's unfortunately not surprising after everything that has happened to him that depression has been a problem on this journey.
Because of all that, it's perhaps bizarre to move on to the topic of Formula 1. But for F2 drivers, that's where they are aiming, and Correa was once part of the Alfa Romeo F1 academy.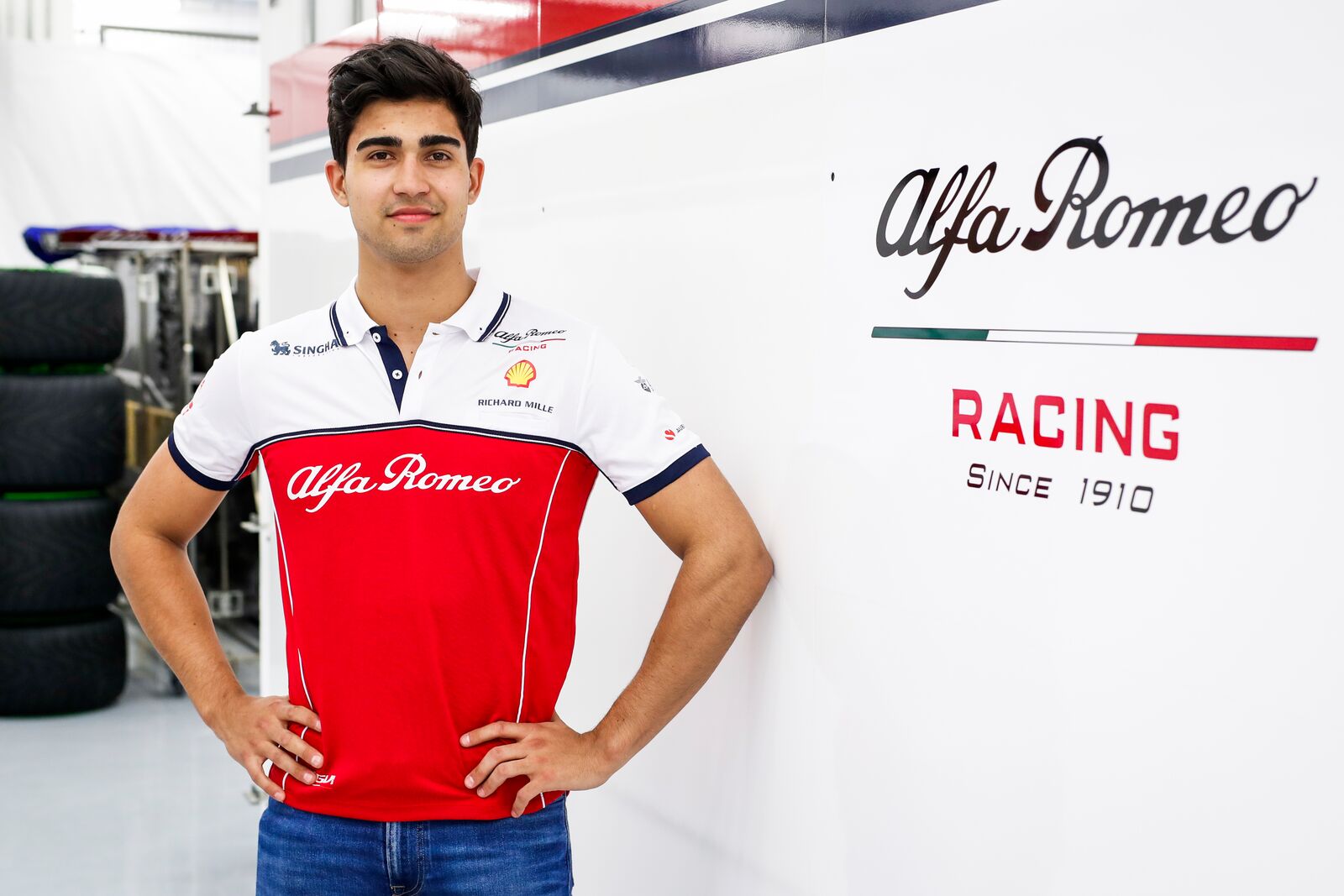 Correa is extremely realistic when it comes to this topic, but hasn't ruled out hope of achieving the original dream he set out to reach before the crash cruelly intervened.
"I will definitely still go to F1 if I had the opportunity and if I see a clear path there, I will do my best to to steer my project in that direction," says Correa, who could compete in endurance racing alongside his F2 commitments this year.
"There's other factors like money, and sponsors and where I get the support from and the ability to actually go.
"We all know it requires a lot of money, a lot of support. I have been very lucky to find that support over the last two years in F3 since my comeback.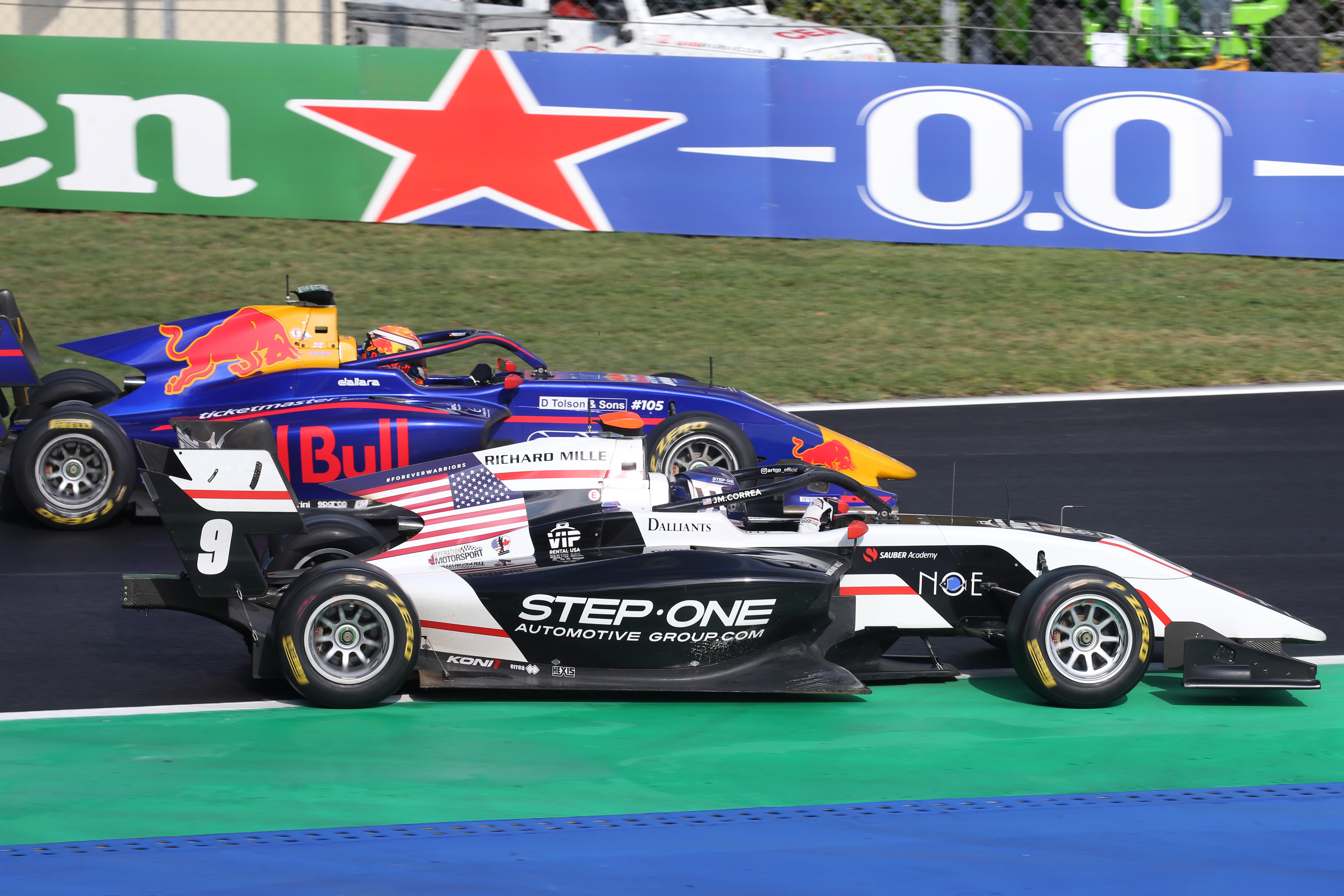 "One of my main sponsors stuck with me ever since since before the crash and then I found some new, amazing ones as well that have come into the project. I must say most of them are very excited on the idea of continuing this journey up the ladder to F1.
"We're realistic, we know getting to F2 is one thing but then actually making the step up to F1 is extremely difficult. We know that, for that I will need to fight for the title in F2 and even then if you get the chance to get to F1, many times you need to bring in a big cheque as well.
"There's many, many things you must do. So at the moment I'm at the stage where I have this opportunity, even if I'm not going to make it to F1 and go somewhere else, F2 is still the best category to keep building myself as a driver. I still feel like I can extract a lot from F2.
"I'm just focusing on myself, my job, my team, we have a big job to do with Van Amersfoort, both me and Richard [Verschoor, team-mate].
"We were aware that it's going to be a challenge, and the team has to grow and learn as well with us. But I think it'll be a year with a lot of pluses."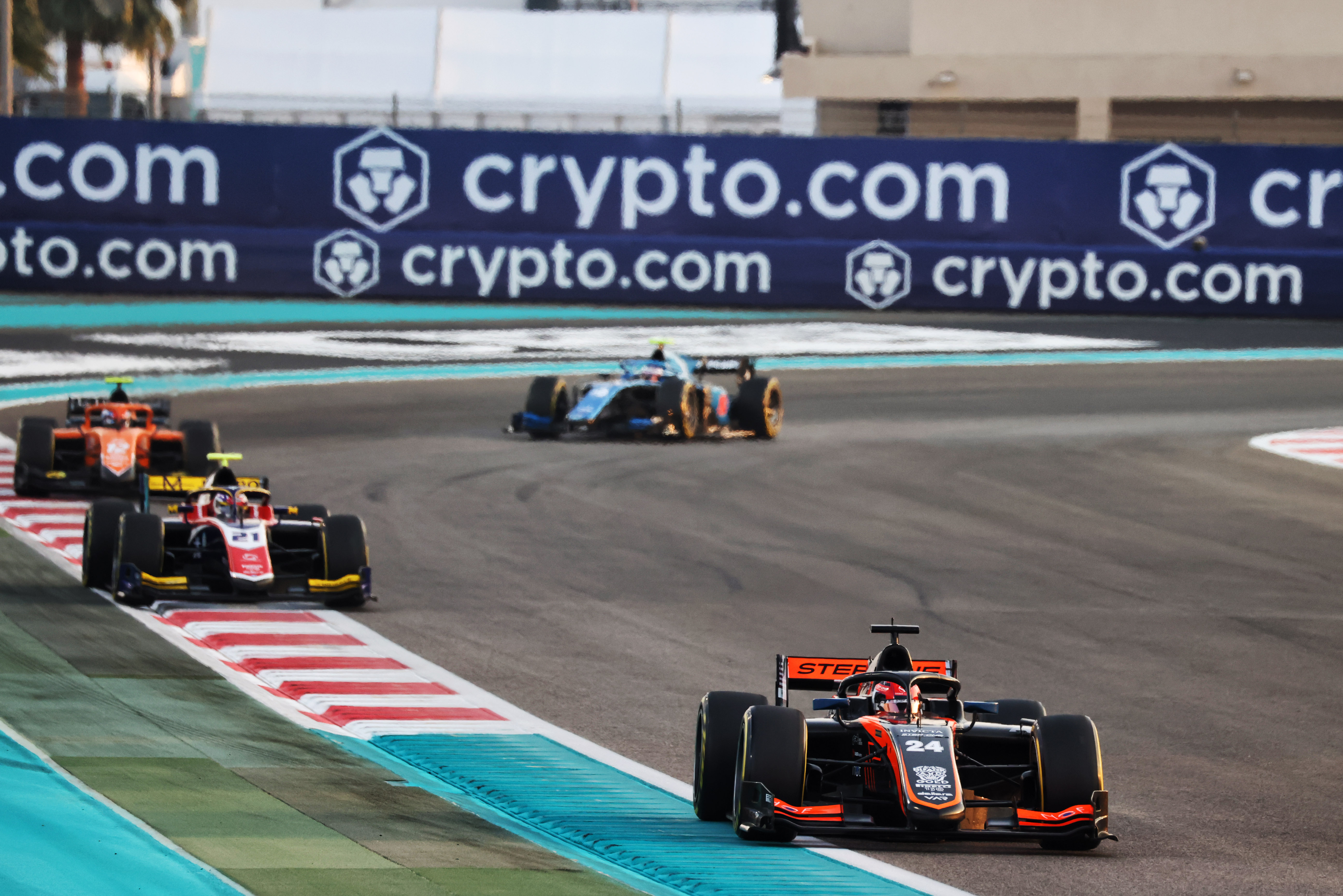 Van Amersfoort is relatively new to F2 and despite its single-seater experience spanning decades, it would be a lot to expect a title in 2023, especially after a 2022 debut that featured no wins, poles or podiums.
But it's also a big leap for Correa as the tyres have changed in F2 since he last competed in 2019, making the car a different animal, and that 2019 season was cut short.
Perhaps with a full year of F2 experience under his belt he can become a title contender for 2024. His CV before the crash may not have pointed to 'F1 material' in terms of the results, but in 2018 and 2019 he was impressive against his team-mates in sub-par equipment.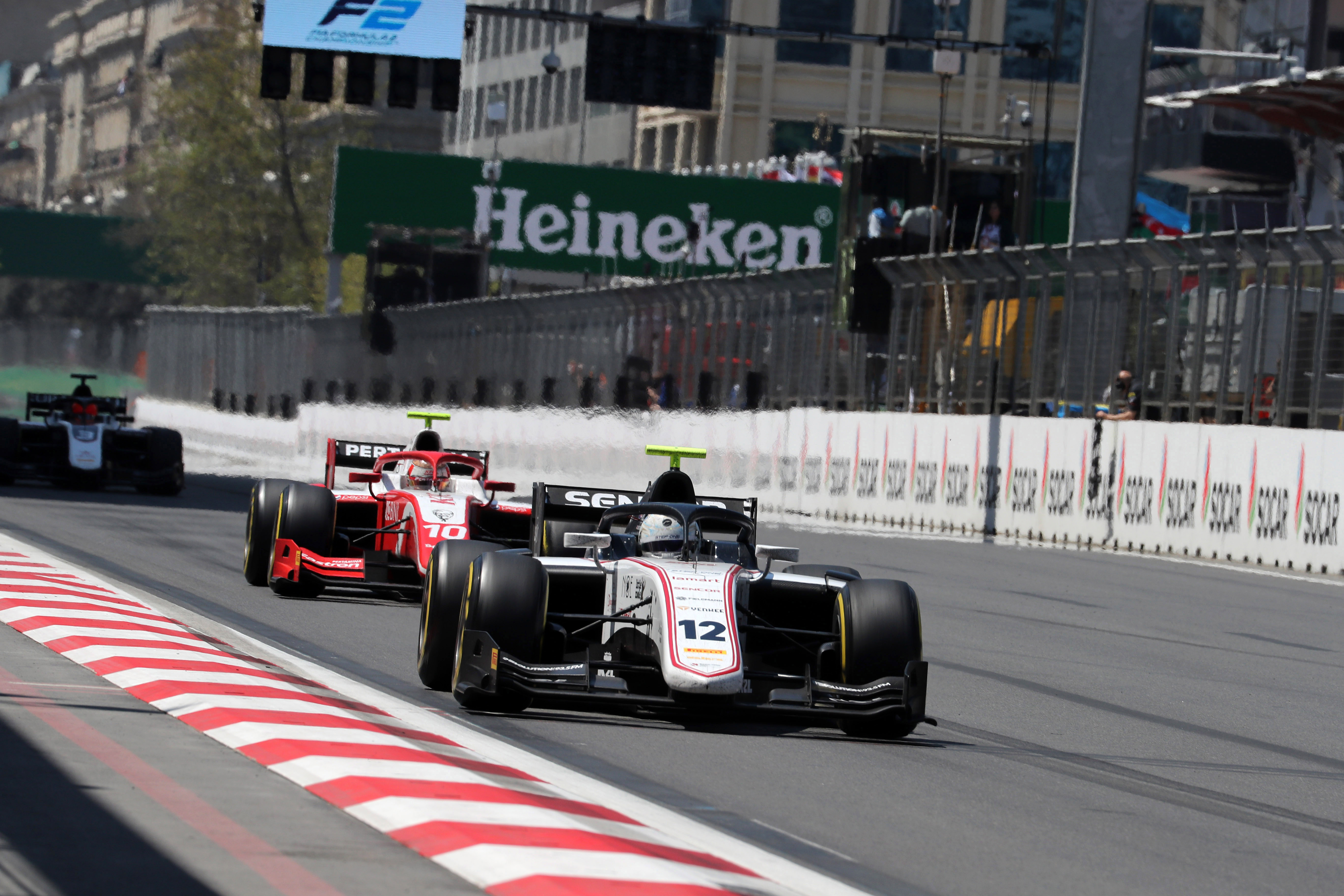 In 2019 he wasn't far off Callum Ilott, someone who many think was good enough for a chance in F1 before he made his IndyCar switch.
The crash at Spa in 2019 changed lives forever, with Correa's career now intrinsically linked to Hubert's.
Correa handles questions about it with so much grace, though.
Asked if he feels he is almost bringing Hubert's name along with him as he rises back up the ladder, he says: "I feel like I kind of carry the torch for both of us now, because he would have definitely been one of the guys that would, he would probably have been in F1 by now. I really believe that.
"He was well positioned and very talented.
"I feel like I was lucky for some reason and I'm here and I have this opportunity to be back.
"I try to always carry his name with me.
"I also don't like making my career about the accident, because I don't want people to think that I'm trying to get sympathy, right? I'm just another driver and there's nothing special about me.
"But for sure, for as long as I can keep his memory, like you said, people will have very short memories in motorsport and I think he deserves to be remembered for many years to come.
"So with me being up here, and it does that, then that'll make me happy."
I think it's fair to say Correa has proven worthy of carrying Hubert's memory.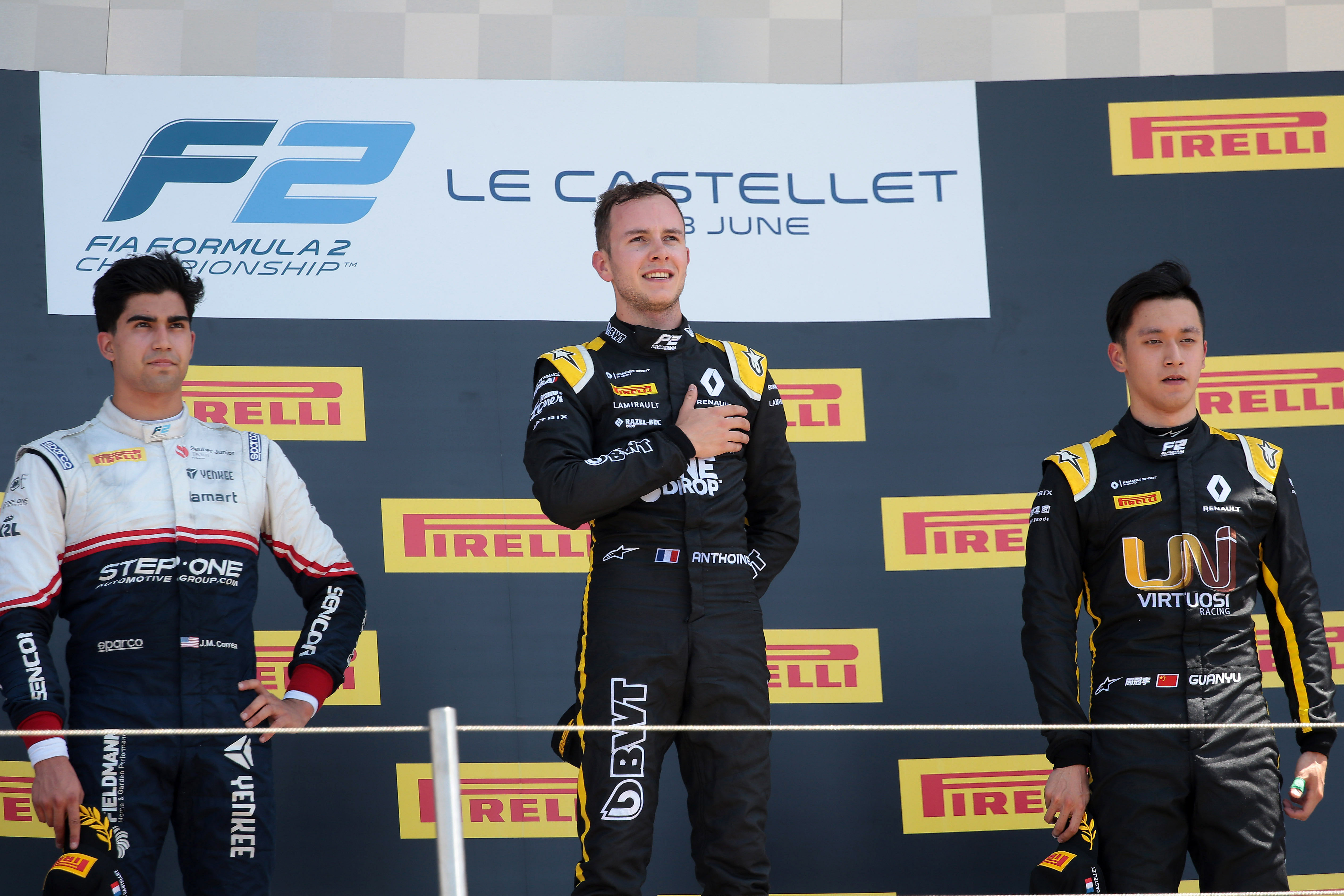 This will be Correa's toughest year yet. We've discussed the super-human effort he has to make to brake in the car, and the physical challenges he faces in races.
What we haven't mentioned is what people so often forget with Correa; while other drivers compete, rehydrate and then are back in training or a sim the next day, Correa has to go through hours of physio specifically related to the after-effects of his injuries. Sometimes he has had an operation between races. Sometimes he's fractured bones like he did in Bahrain last year.
He reckons in his first year of F3 it was "70% rehab and recovery, and 30% living life and racing", which was never a healthy or sustainable balance. It skewed to around "40% recovery" last year and he's expecting 2023 to be less, even though he's taking on more races, longer races and races that involve pitstops and more brutish cars.
But he's confident that he can sustain a strong season in whatever he races.
Whatever happens, 2023 is just the latest chapter in Juan Manuel Correa's extraordinary journey, the likes of which we might – and perhaps hopefully – never see again.