There are still a few 2020 cars yet to be unveiled, but Formula 1's biggest teams all launched their cars last week – giving us a glimpse at the things to watch out for as we enter the first week of pre-season testing at Barcelona.
 1. Ferrari hides its key differentiator
The biggest single differentiator between the title-winning Mercedes of 2019 and the defeated Ferrari (apart from the titles won and not won…) was their front wing concepts. And from what we've seen so far that will stay the same this year.
While Mercedes and Red Bull pursued a design that maximised the area of the wing, Ferrari's elements fell away at the outer edge to push the airflow from the wing around the front tyres.
We knew Ferrari was keen to pursue with its design for this year and has reiterated the '19 design is the baseline, which means its aero effort has a key differential again.
However, we have not seen the definitive version of that on the SF1000 because it was not on the launch car.
So, while Ferrari talks up the "extreme" efforts its gone to in the pursuit of maximising downforce, and put particular emphasis on its tighter packaging at the rear of the car, there remains an unknown at the front.
How different will the real version of Ferrari's front wing actually be? Maybe the changes will barely be visible. But the margins are so tight at the front, and Ferrari's two big competitors are on the other side of the conceptual divide.
We do not know if Ferrari has taken any steps to bridge that particular gap, so assessing the front wing over the two weeks of testing, and in Australia, will be interesting. – Scott Mitchell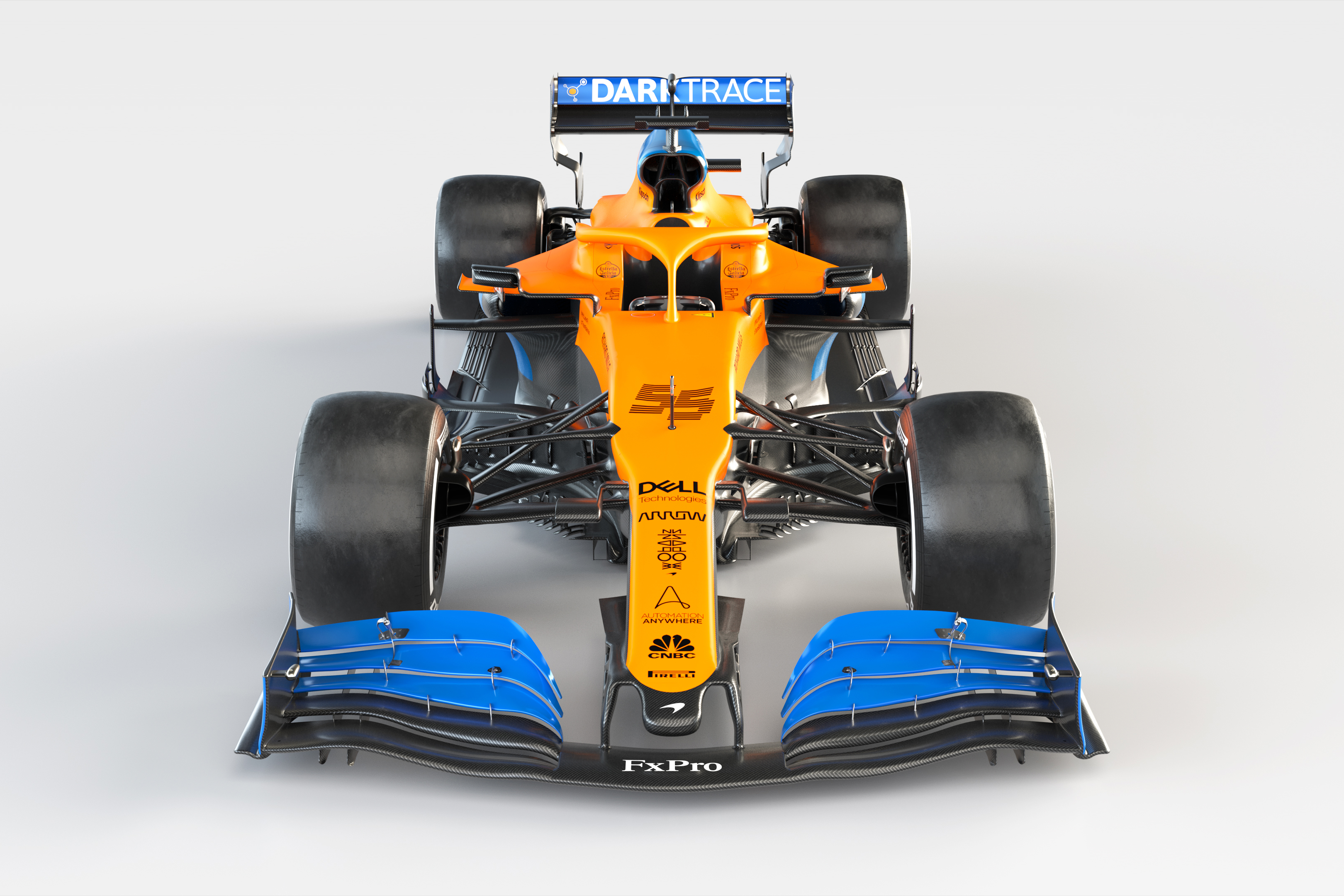 2. M
c

Laren's design changes signal ambition

"There are a lot of technologies around the front which would only have been possible with the new car… we added what we felt were opportunities we couldn't unlock on [last year's car] with the geometries we had." The words are those of McLaren's technical director James Key at the Thursday launch of the MCL35. They describe the visible evidence of McLaren's 2020 ambition.

Established pretty firmly as 'best of the rest' last year, it would have been easy for McLaren to have just produced a straightforward, linear successor to the 2019 car, hoping to maintain a holding position there in 2020 while it focussed its energies on the new formula of 2021.

Instead, the team has produced a visually more aggressive car that has required some deep engineering changes. It illustrates its ambition to close its performance deficit to the front – which last year stood at around 1.2s – and to pull away from the midfield.

The sidepod has been significantly narrowed – increasing the gap between the bodysides and the outwash airflow – and this has made feasible a more aggressive approach to the front wing. Last year McLaren made several changes to the front wing, straddling the simpler unloaded outboard (Ferrari-style) and the more aggressive loaded outboard (Mercedes-style) wing.

But the bodywork geometries of the sidepods and rear end meant that there was a natural limitation into how aggressive they could go with the front wing before the outwash began to interfere with the rear end aero performance.

With the new car, rear suspension changes and a narrower gearbox casing have allowed the sidepods and rear end together to be profiled in a more extreme way. In this way airflow capacity has been created to the rear that allows a more aggressive front wing. Expect to see further development towards the loaded outboard-style wing. – Mark Hughes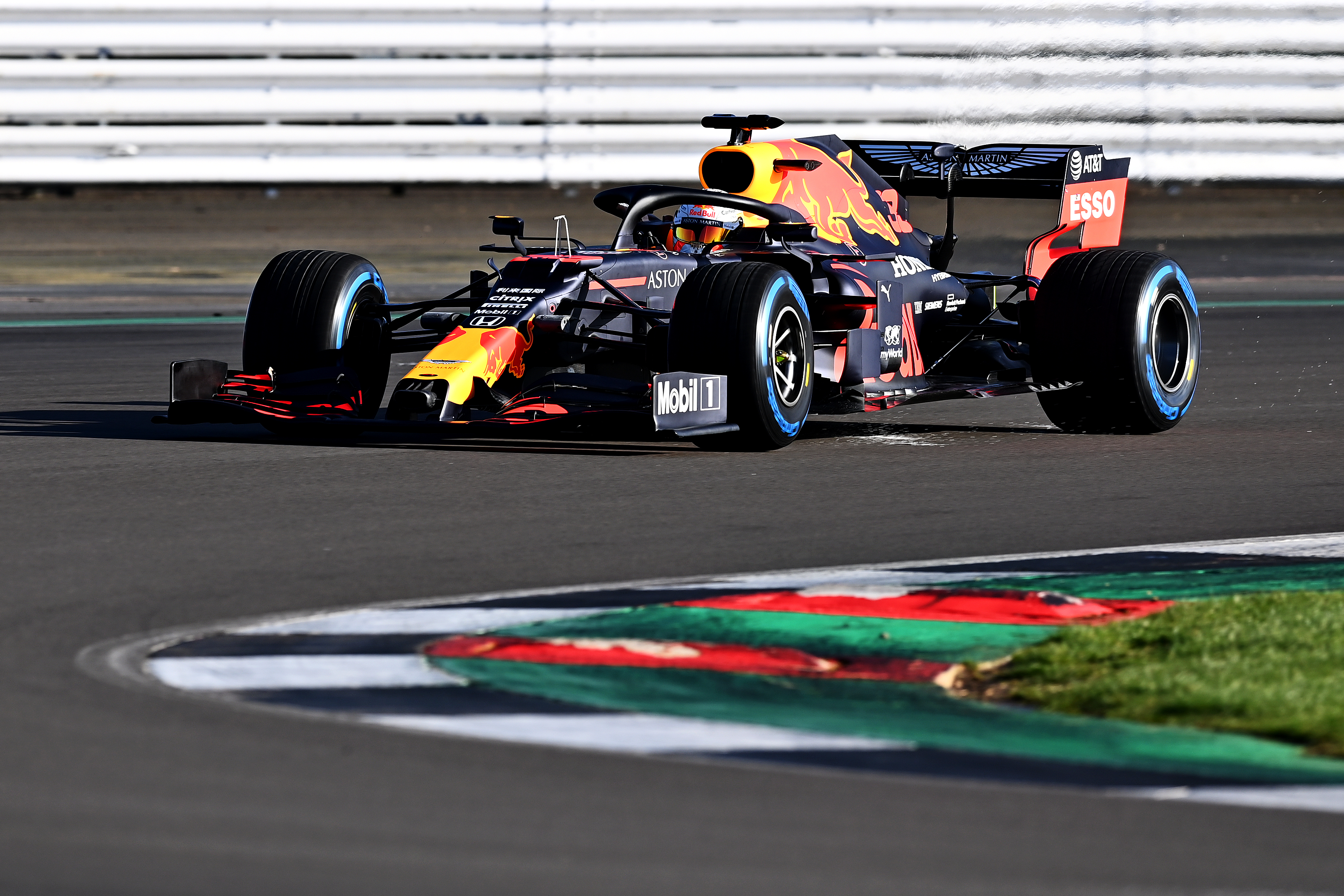 3. Rivals show Renault not all launch cars are 'fakes'
Renault claimed its car-less season launch was motivated by a desire not to show a 'fake' new car, which it suggested was always the case at such events.
"After last year, I read what you write, and I read what people say about what you write about the pictures that we post, and I got extremely frustrated from people really reacting to the cars as [if] they are the [real] thing. But actually, no one is capable of presenting a car," said team boss Cyril Abiteboul.
Well, both Mercedes and Red Bull revealed cars this week pretty much as they headed out on track for the first time. Alfa Romeo also sent out its first images from a run at Fiorano.
Even AlphaTauri, which did unveil what might be called a hybrid 2019/20 car on stage during its launch, sent out images of the real car just 12 hours ahead of it hitting the track for the first time at Misano.
Team Enstone does have a record for not being entirely open about what it shows at launches, so perhaps this more reflects its own approach to car reveals than what is actually the trend in F1. While cars can be compromised, if something is presented as a new car it's hardly unreasonable to evaluate it as such even with caveats about likely changes to bolt-on parts. -Edd Straw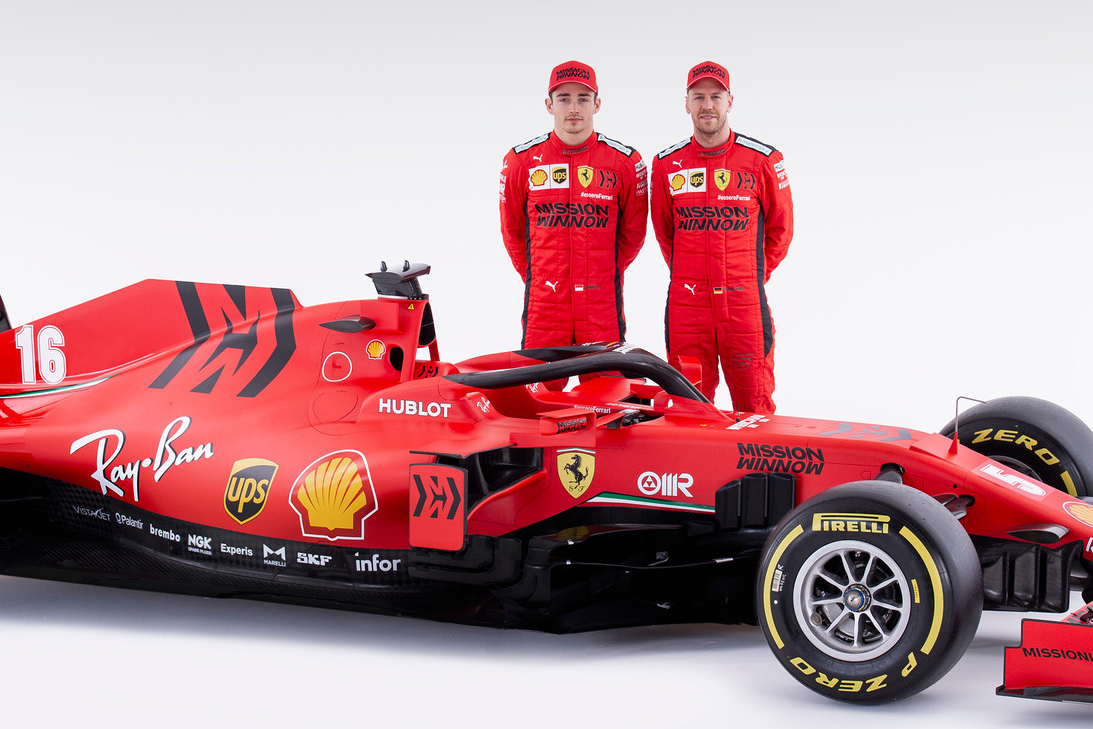 4. Ferrari wants to be able to offer Vettel another contract
One thing we learned from one of last week's launches was not about a car, but a driver. Ferrari team boss Mattia Binotto ideally wants to extend the contract of Sebastian Vettel, currently under contract only until the end of this year and off the back of a very challenging season in which he was generally outperformed by F1 sophomore Charles Leclerc.
"Seb is our first choice at the moment," said Binotto about who he would like alongside Leclerc – who is under contract until the end of 2024 – from '21. "Discussions with Sebastian have already started, they started before Christmas at the end of last year and continued.
"Obviously it is something we are discussing with him and we will continue discussing, but he is certainly our first option, our preference."
With Max Verstappen having extended his Red Bull contract and talk of Lewis Hamilton switching to Ferrari having died down, Vettel's position looks stronger than at certain points last year.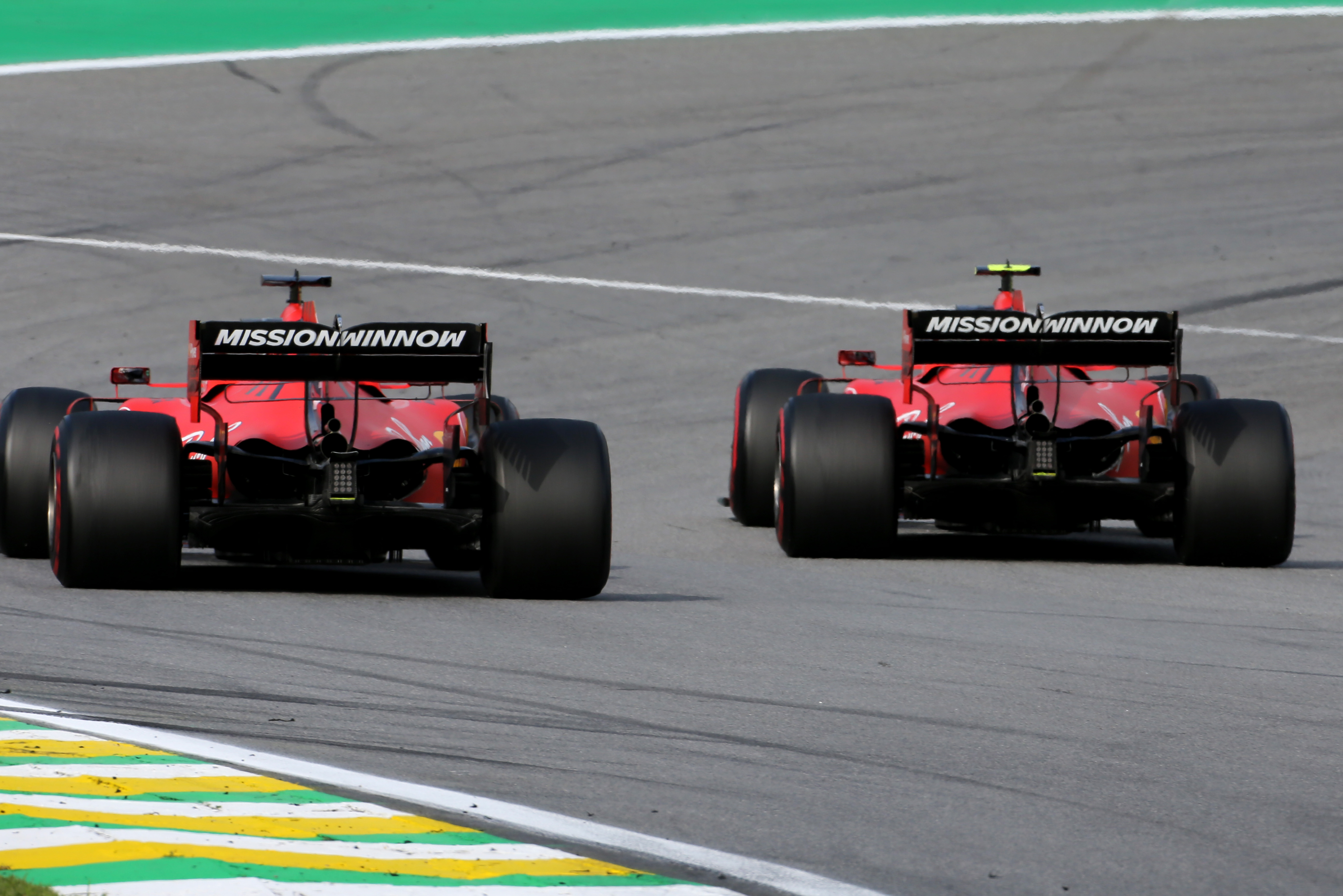 Not only was he struggling to match the performances of Leclerc, particularly into the second half of the season, there were also controversies between the pair on track.
Although it's difficult to conceive that Vettel, as a proud quadruple world champion, would countenance a de facto number two role, from Ferrari's perspective going forwards, having a driver of Vettel's calibre as a back-up to the mercurial Leclerc comprises a fantastically strong line-up.
This is on the proviso that the competitive relationship between the two can be prevented from boiling over in future. Any repeats this year of the sort of incidents that unfolded at Sochi and Interlagos last season would probably hurt Vettel's prospects of remaining with the team more than would any small performance deficit to his younger team mate. Especially when drivers of the calibre of Daniel Ricciardo and Carlos Sainz Jr are in principle on the open market from '21.
Is Vettel a fading giant who will stubbornly refuse to accept a new reality and with a hair-trigger desperation that overrides logic in any wheel-to-wheel situation with Leclerc? Or is he a fantastically skilled old-hand who just didn't quite gel with last year's car and will be ready to compete under full emotional control and on level terms with his team-mate in the new SF1000? It's one of the most intriguing questions of the pre-season. -MH
5. Front wing designs are converging
The front wing rule changes last year led to teams going in one of two directions. With the 'loaded inboard' approach, the front wing elements swooped down as they moved towards the outer edge to generate the outwash needed to get the airflow around the drag-inducing front tyres. With the 'loaded outboard' concept, the wings did not drop away so much, ideally creating more front load provided you could control the airflow.
With the 2020 cars we've seen so far, we've seen those who went for the loaded outboard edging a bit more in the other direction, and in the case of Mercedes it has very slightly dialled back its loaded outboard concept.
I always expected these designs to converge a little this year, with teams finding what might be called a happy medium and that's exactly what is happening. – Gary Anderson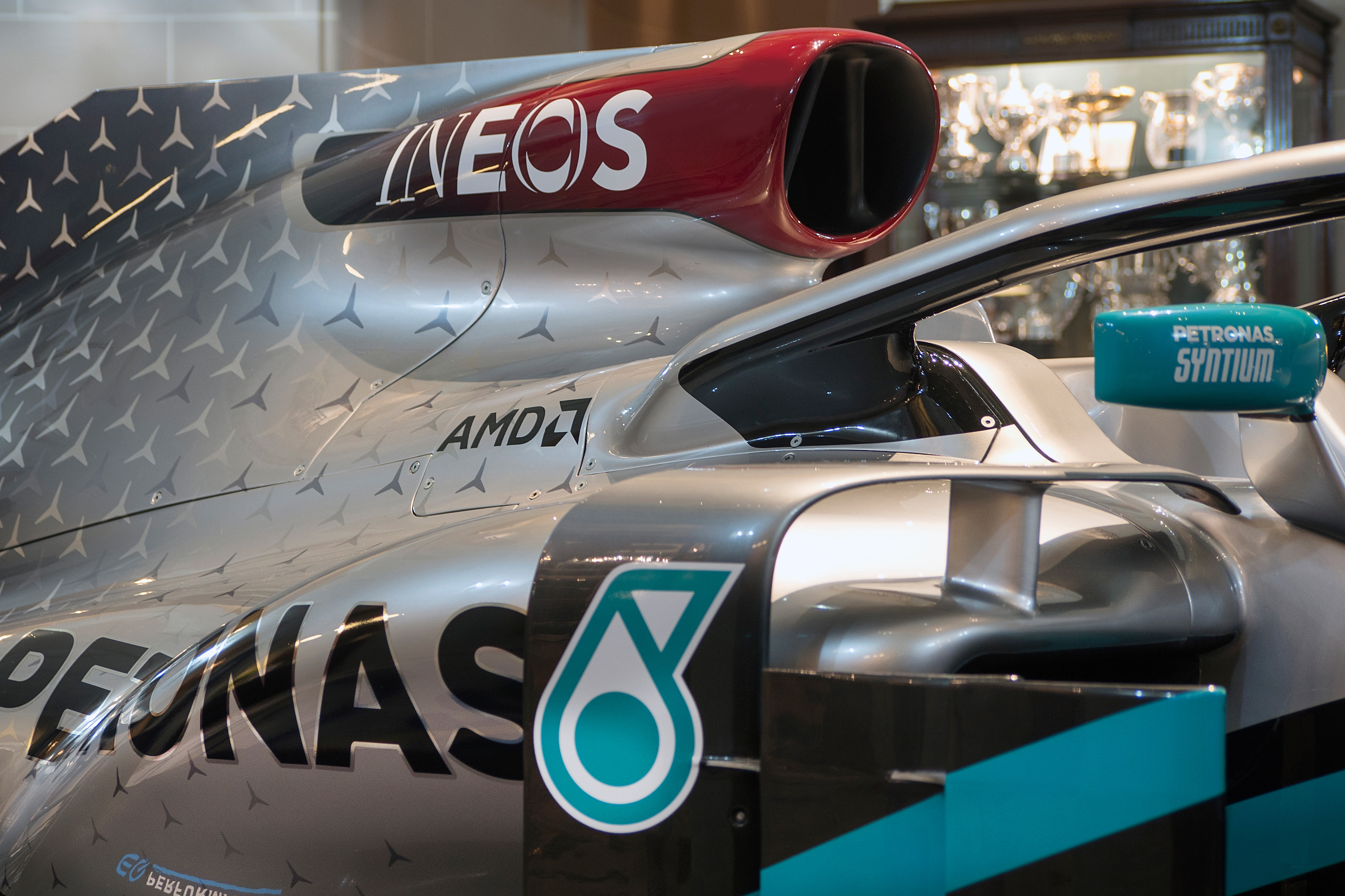 6. Mercedes' minor livery tweak has huge repercussions
The two-part launch of Mercedes' 2020 car – livery at the start of the week, actual W11 at the end of it – was a slight departure from the norm from the title-winning team, but with good reason.
Some would have been underwhelmed by teases of a potential new livery translating into an adaptation of last year's colours but with some burgundy.
However, that small livery tweak is symbolic of something much bigger. With Ineos on board in a lucrative multi-year deal, it was an emphatic declaration that Mercedes is almost certain to stay in F1. Anything else would be a major surprise.
As for the W11 itself, the newest Mercedes is vintage Mercedes. It looks proper and the noises coming from the team are very positive. By its own admission there are three significant areas of improvement, in addition to the usual process of trying to make everything a little better.
With a stronger commercial portfolio and no signs of the on-track effort relenting, it's hard to see Mercedes' launch week as a major statement of intent that goes beyond just the coming season. -SM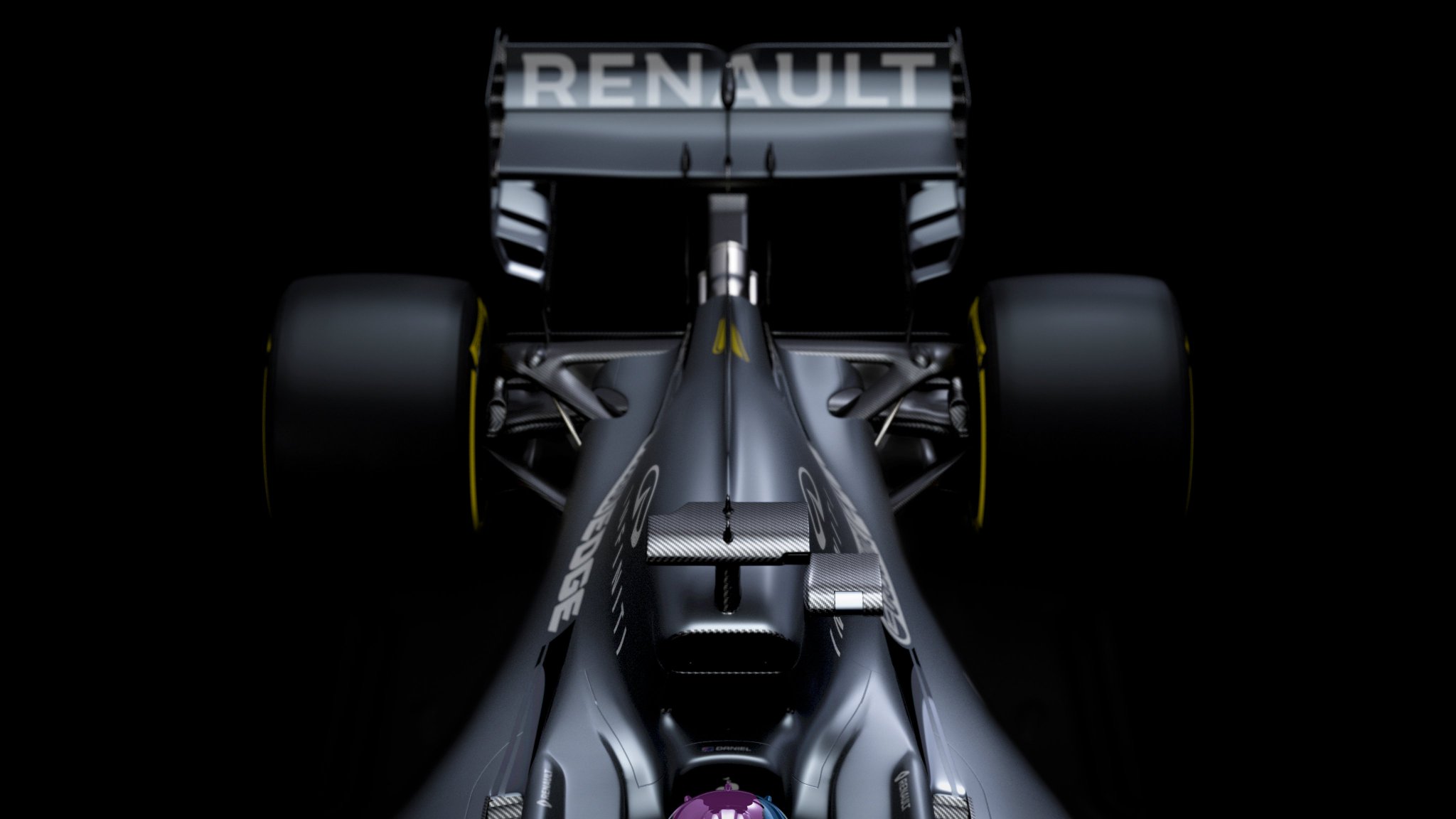 7. Clues from Renault's car-less launch
There was a Renault F1 car at the team's 2020 season launch, and it was a title-winning machine. The R25, Fernando Alonso's 2005 title winner, was on display downstairs. But the 2020 machine was nowhere to be seen.
All we had of the R.S.20 were some teaser images – renders that showed what Renault called "glimpses" of its new car. So it was unsurprising to see the team slapped with a lot of criticism for its car-less car launch, as it gave the impression it simply isn't ready.
Renault says that's by design, as it only planned to have the car ready in time for testing. Again, its critics suggest it is not capable of having the car ready, or worse it is behind schedule.
In Renault's defence, its season launch was a wholly worthwhile event. Speaking to the major players at the team, including its drivers, gave plenty of clues about what we can expect this year – much more valuable than those R.S.20 "glimpses".
We can expect an evolution from the 2020 Renault, but it is a complicated issue. The 2019 car was not good enough, and the technical leadership that created it is no longer in place. But those changes didn't happen until well after the 2020 car's development path had been set.
That means the baseline for this car is something Renault knows wasn't good enough and set by people it hasn't trusted to continue the project.
The turbulence of the last few months might have nothing to do with why we haven't seen Renault's 2020 car. But we already know it may well play a part in how good that car is. -SM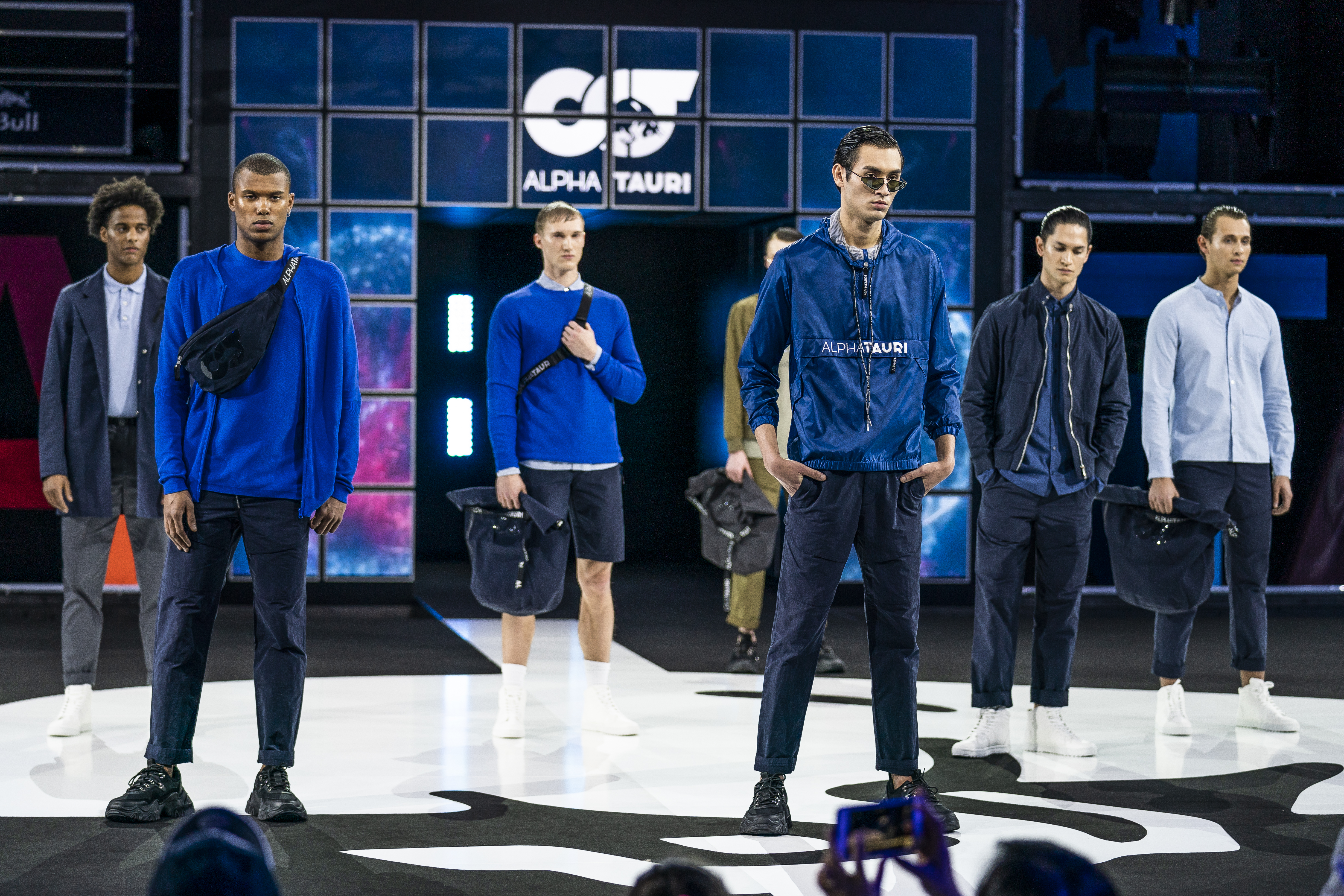 8. AlphaTauri proves launches can surprise
While AlphaTauri is merely masquerading as a new team, the new identity for Scuderia Toro Rosso did at least mean we went to the launch held at Red Bull's Hangar 7 venue in Salzburg with no idea of what the car would look like.
During the glitzy fashion show to showcase AlphaTauri's wares at the start, there was a moment where fluorescent yellow was on show, hinted at a possible Brawn GP vibe. Then the colour set shifted to red. Might it have a hint of Ferrari?
Then, the models emerged in genuine team kit, with a largely dark blue hue that did point decisively at what the car might look like. When the AlphaTauri AT01 was finally unveiled (well, a hybrid 19/20 car, with the real car being shown in studio shots as it was at Misano awaiting a shakedown the following day) having sat patiently under a large sheet for some time, the look was widely praised.
Surprises are rare in F1 in terms of what the cars look like or what are today relatively static liveries. But the AlphaTauri launched showed that you can still be surprised by what is unveiled even in 2020. -ES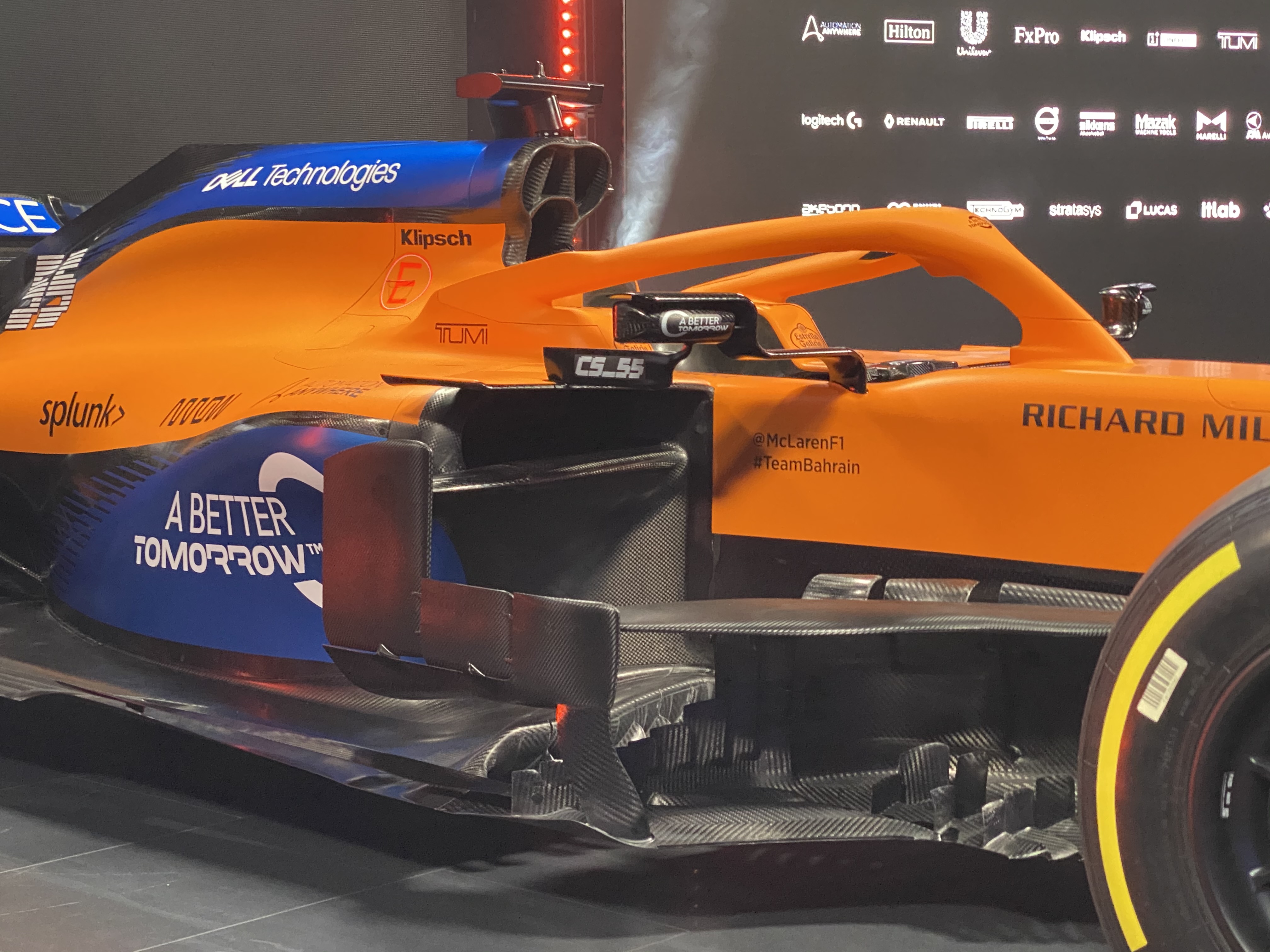 9. Rear end/sidepod packaging is getting aggressive
Every car we've seen so far features very aggressive rear-end packaging. If you can optimise this area and the Coke bottle design then you can improve the aerodynamic performance of the whole car.
You can't force air to do anything it doesn't want to do but it will follow the path into any low pressure areas that you create so with this detail you pull more airflow inside the rear tyres.
The compromise for all this is the cooling. A few years ago, the regulations tightened up on where you could put radiator exits, so now 95% of them has to be at the rear of the sidepods. So if you get to 'size zero' with the rear end detail, you can very easily get yourself into cooling problems. -GA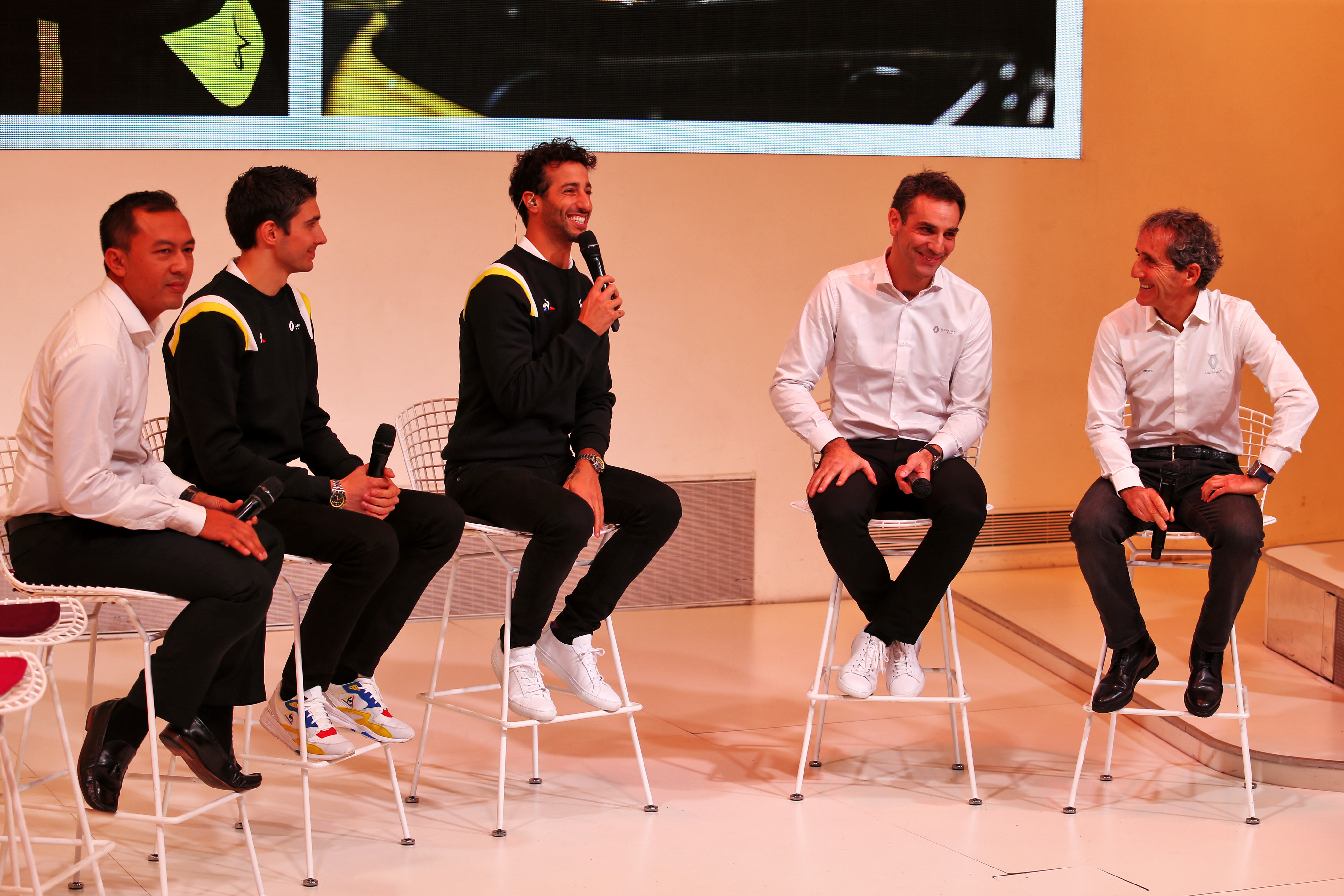 10. Renault is downplaying its 2020 expectations
In contrast to this time last year, Renault is downplaying expectations for the season ahead. The team's special advisor Alain Prost was quite stark in his assessment at the launch of the R.S.20: "We're going to focus on 2021. As a result, next season will be a mediocre to perhaps even bad season for us. Because of the new rules coming up for 2021, it makes no sense for us to develop much more for 2020. We are going to make a lot of changes and hope to perform at a high level in 2021."
Amid the usual optimism of teams pre-season, Prost's comments had quite a startling tone. The grim reality, he seemed to be saying, was that Renault would be no great shakes this year and that it had suffered in the past from making unrealistic predictions about its form.
With the parent company in the process of deciding whether to recommit to F1 post-2020, it seems as if Prost is trying to suggest to the board not to base the team's long term potential upon its form this year.
Amid a technical team shake-up following the disappointing form of the R.S.19, the senior personnel behind the creation of the 2020 car are no longer there. The new partnership of Pat Fry and Dirk de Beer has had no part in the creation of this car and the Enstone team's hope is that the 2021 technical regs and cost cap will bring the other teams back towards them.
In the meantime, a poor 2020 season could at worst convince Renault corporate not to renew into '21 or, at best, lose it the services of Daniel Ricciardo who is out of contract at the end of this year. As such, Renault desperately needs to perform in 2020 and over-deliver on Prost's under-promise. -MH