Nico Rosberg has beaten his former Formula 1 team-mate Lewis Hamilton to another title, this time in the electric off-road Extreme E series where both have become team owners.
The pair did battle during their junior careers and again while together at Mercedes in F1, with Rosberg ending his driving career after beating Hamilton to the 2016 crown. He then moved into team ownership, first in karting and now in XE.
Created by Formula E co-founder Alejandro Agag, the series uses a bespoke SUV prototype shared by a male and a female driver and races on specially created courses on some of the world's toughest terrains.
It attracted Rosberg and Hamilton, as well as 2009 F1 world champion Jenson Button, as team owners and two-time W Series champion Jamie Chadwick among its drivers.
Hamilton's team picked World Rally Championship legend Sebastien Loeb and Dakar Rally star Cristina Gutierrez to drive his car, while Rosberg selected rally ace Molly Taylor and reigning World Rallycross champion Johan Kristoffersson.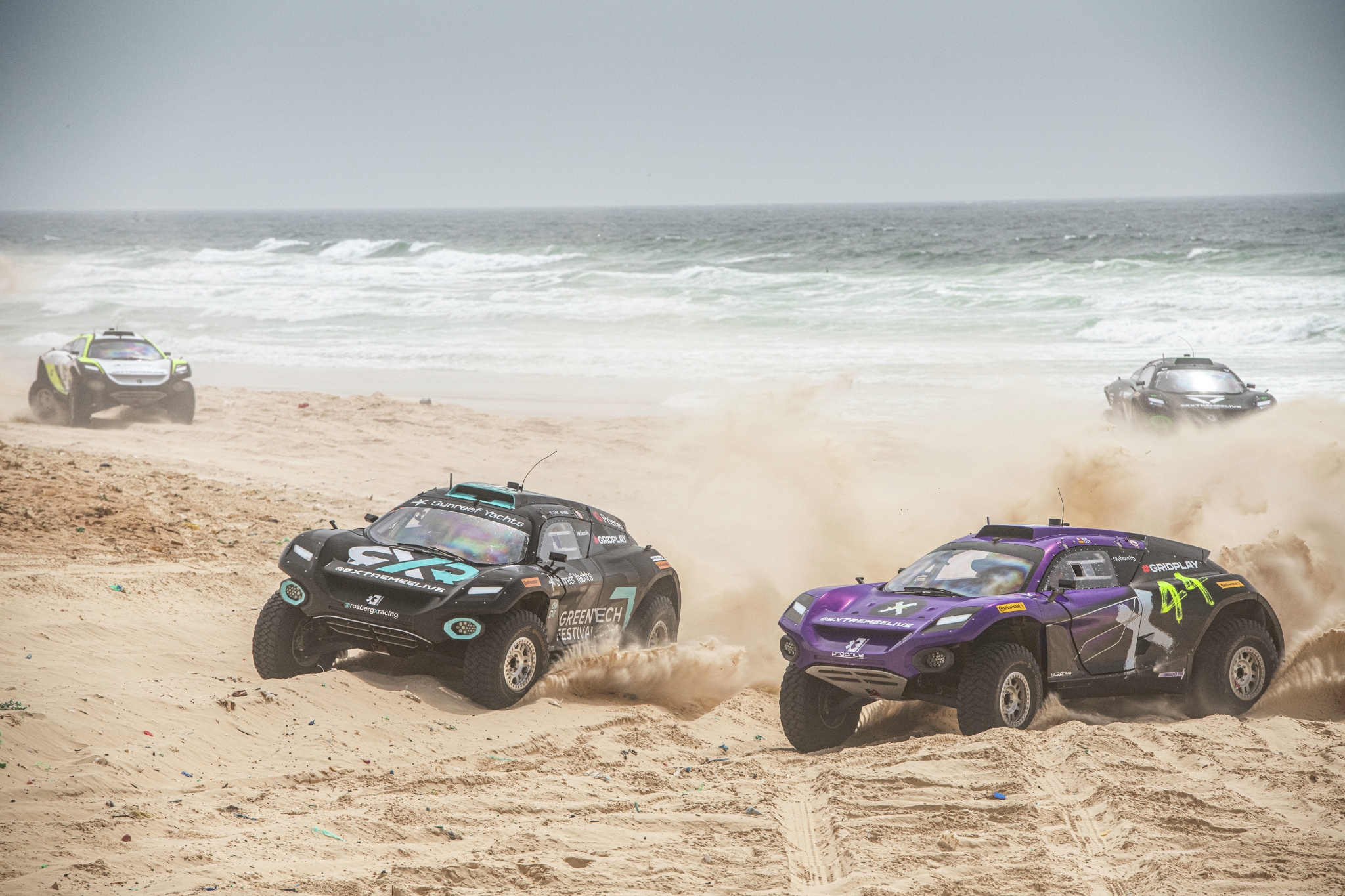 While it was generally Hamilton's X44 team that had the pace advantage through the five rounds, it was the Rosberg X Racing outfit that often got the better results on race days.
Rosberg was the most hands-on of the famous team bosses, present at every round, while Button drove in the season-opener before stepping aside for rallycross star Kevin Hansen but attended most events thereafter. Hamilton, unsurprisingly amid his F1 title bid, wasn't present at any XE events this season.
The championship kicked off in the deserts of Saudi Arabia, with RXR starting the season by going fastest in the first qualifying session but then being bettered by X44 in the second session that ultimately decided who took the most points from the day.
RXR and Andretti United, a combination of top IndyCar squad Andretti Autosport and McLaren chief executive officer Zak Brown's United Autosports team, claimed a semi-final each and then finished one-two in the final while X44 rounded out the podium.
The beaches of Senegal hosted round two, where RXR won the final and X44 was classified fourth after a collision took its car and Button's JBXE team out at Turn 1.
A combination of car-destroying impacts and dust causing a lack of true racing action put the series itself under pressure going into its third round in Greenland.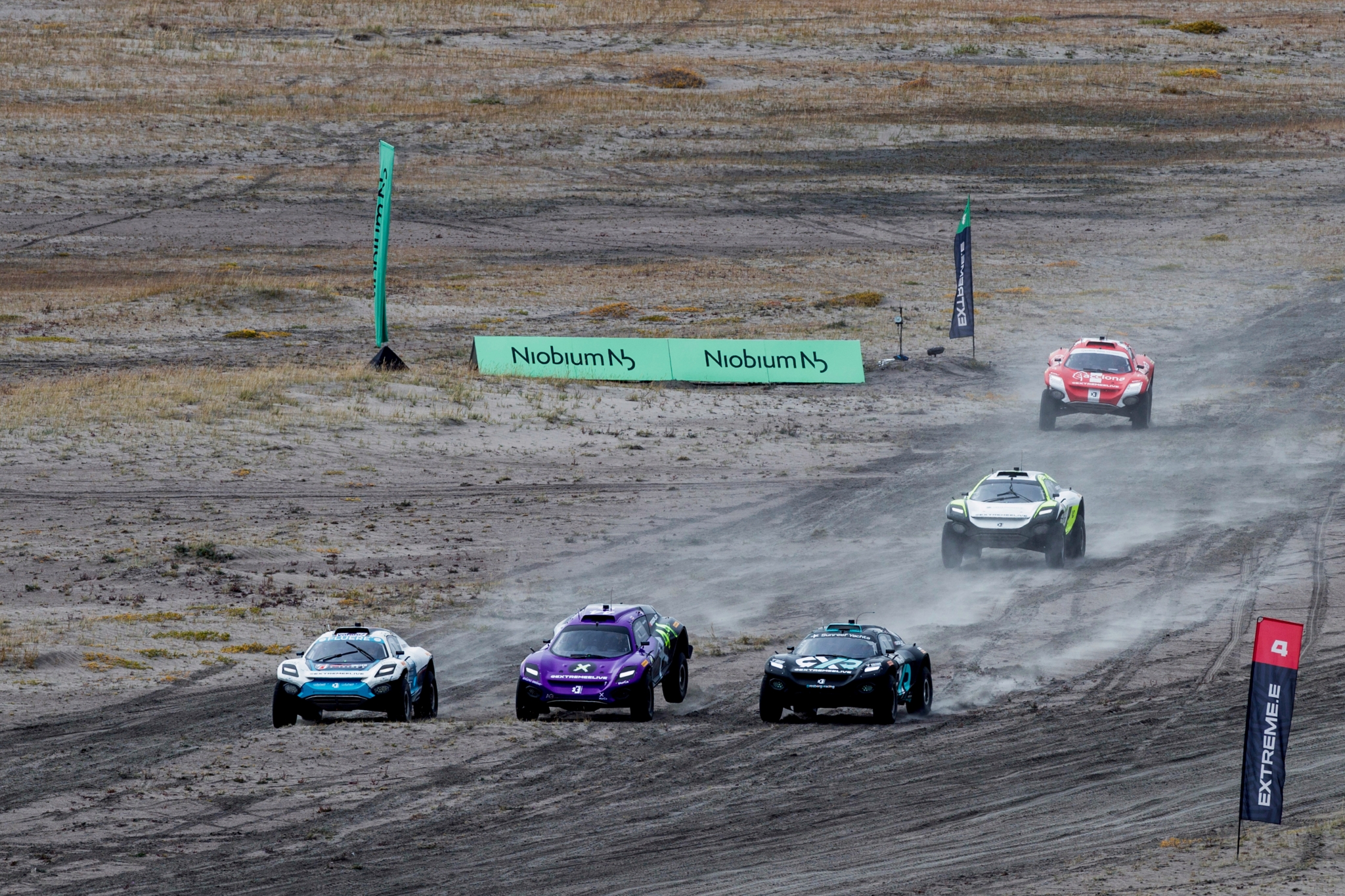 But the pressure moved onto Rosberg's team there as Taylor rolled the car and Kristofferson then took a jump too hard in the final and had to hobble to the finish. X44 was only one place ahead though, so the damage to RXR's points lead was limited.
The COVID-19 pandemic shook up the calendar thereon, leading to the season concluding with events on the island of Sardinia and then on a tank testing ground in the south of England – branded the Jurassic X-Prix.
RXR won once again in Sardinia as X44 retired, which made a comeback to win the title a very difficult task at the season finale in the Dorset mud.
Loeb and Gutierrez did almost everything that was required though this weekend, claiming maximum points en route to victory.
But fourth for a cautious Taylor and Kristoffersson in the final was enough for Rosberg to get one over on his old rival once again with both the drivers' and teams' titles.
Next year they will do battle again, and be joined by McLaren as a new rival.