McLaren Racing has undergone a rapid expansion in recent years, with investment in new facilities for its Formula 1 team, the purchasing of a majority stake in the Arrow McLaren SP IndyCar team, and now an entry into Extreme E's second season.
While continued investment in F1 and IndyCar is well in line with McLaren's heritage, an expansion into all-electric off-road racing marks a bold departure from McLaren's roots.
So why enter Extreme E now, and how big a challenge will joining the championship's second-ever season be when its rivals have already had a learning year?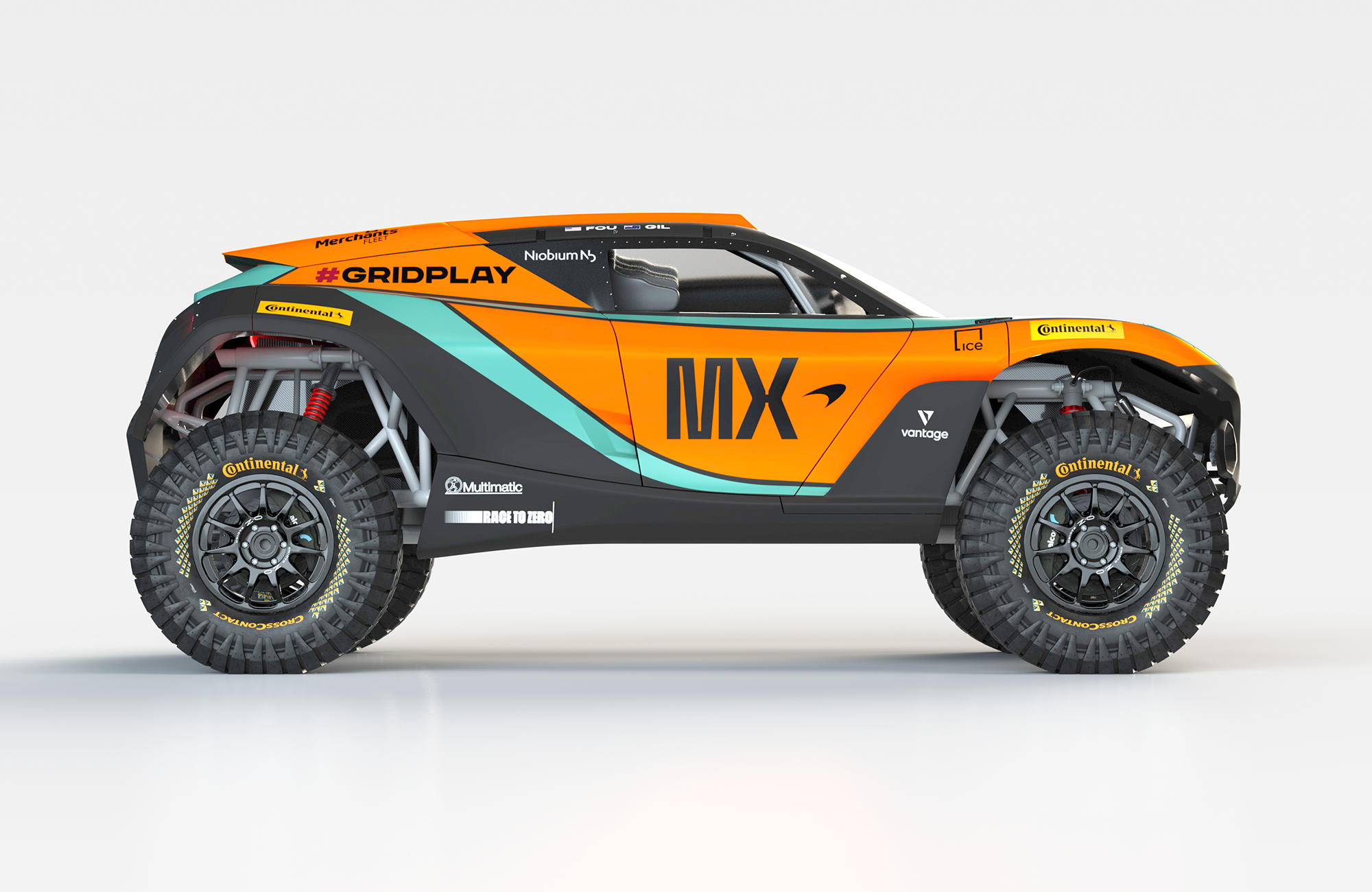 Speaking ahead of the launch of McLaren's 2022 Extreme E launch, McLaren explained that the reason for its entry is all about the development of sustainable technology.
Even though the ODYSSEY 21 machine used by the series clocks in at around 1780kg (around twice that of an F1 car and far more than its road vehicles like the McLaren 720S), the battery technology within the car has great transferable relevance to future all-electric road vehicles – even if SUVs are not exactly McLaren's typical automotive output.
"The series itself, it's pretty much driven around sustainability," McLaren Extreme E's senior principal and race engineer Leena Gade said.
"That's a huge part of one of McLaren's hallmarks. With the type of racing, with the technology that goes into the car itself, the battery technology, all of that is very applicable to where McLaren stands with its sustainability goals."
Although Gade – who engineered Audi's 24 Hours of Le Mans-winning entry in 2011 – declined to confirm, McLaren's Extreme E involvement could also have the capacity to help with McLaren's restructuring following the new F1 cost cap regulations.
Budget restrictions mean many of the bigger F1 teams have had to redistribute their staff to other projects to avoid having to let them go to meet the new cap.
Sustainability is also a key motivation of McLaren's two drivers – Emma Gilmour and Tanner Foust – and that goes far beyond just PR speak.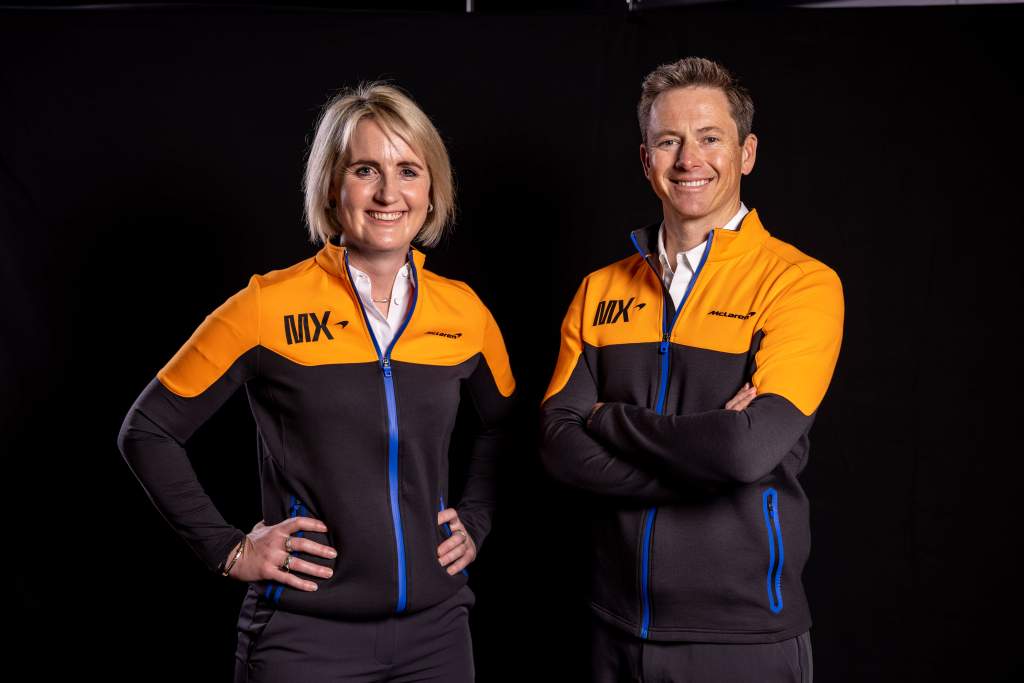 Gilmour, who made two Extreme E appearances with Veloce last year, admitted she "didn't actually believe it was going to be real" when she heard of the series concept but was "really encouraged" by the progress the championship made in its inaugural season.
Her team-mate and rallycross legend Foust was inspired by a chat with 2009 Formula 1 world champion Jenson Button, who entered his own JBXE squad into the championship and raced in the opening round before stepping away from driving duties thereafter.
Foust was impressed by the St Helena ship that essentially transports the championship and its cars around the globe and contains a number of environmental scientists who carry out studies at the race venues.
"I spoke with Jenson Button quite a bit who educated me a lot on a lot of the science that was going on the ship and the potential of the series," Foust explained.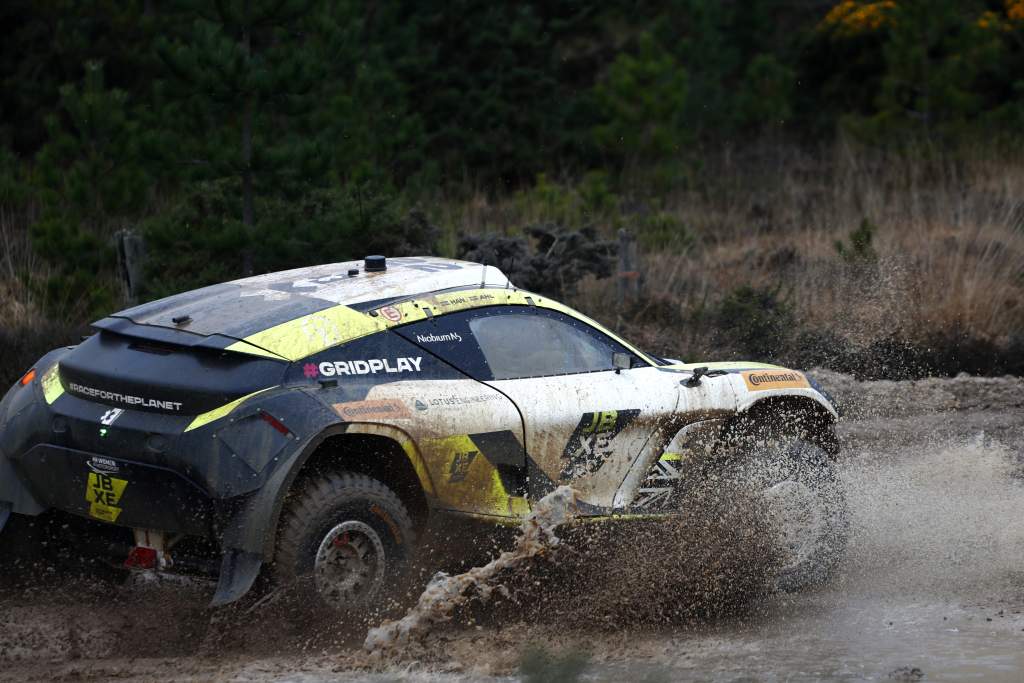 "From the outside, I was pretty amazed at how big the crashes were from the driving standpoint, but it sounded like the potential of the series, on a sustainability level and this global impact level, was pretty impressive.
"I've been lucky to race now for 25 years and if motorsport, in general, is going to continue, there's going to need to be more series like Extreme E.
"If you're going to be a racer or manufacturer, this is the future of motorsport, you have to have this type of attitude going into the race."
Foust, who completed a molecular biology degree before switching to racing full-time, said he'll be "fascinated" to find out more about the research taking place as his work and educational backgrounds combine.
But on track, how competitive can McLaren really be when it has a year less of Extreme E experience compared to its rivals who all raced in season one?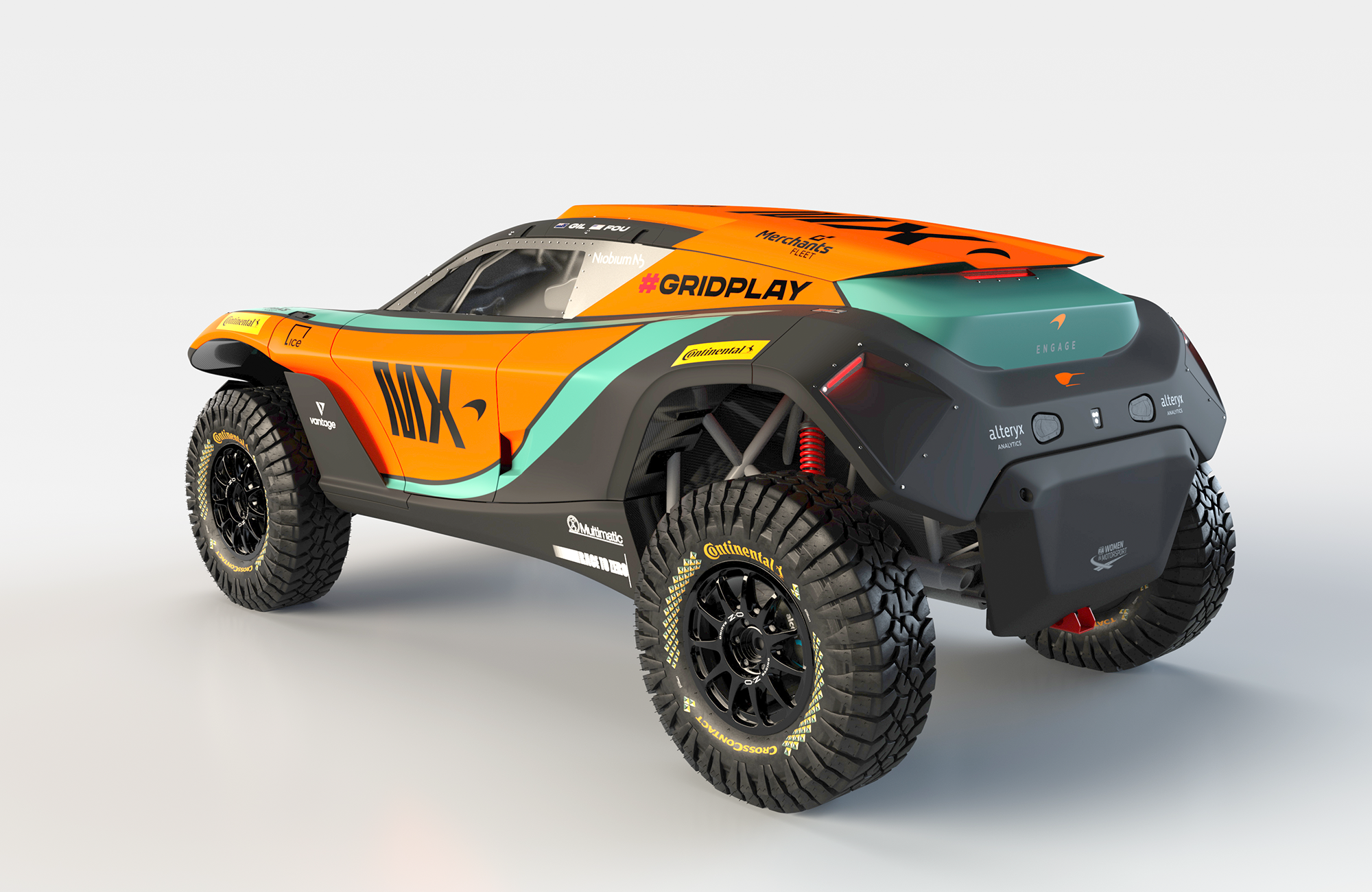 "Certainly some of the technical background McLaren has in other racing is shed a new perspective on set-up and what to do with the Odyssey vehicles," Foust said.
"All the tracks are different [from season one], so while there is some data collected throughout the year, I think where we're missing is weak links of the machine and how to maximise the car without hurting it.
"Certainly from a technical background, I think we have as much data as anyone without having done a race yet."
As Foust highlights, understanding the unique car will be crucial to McLaren's success, as will finding the right balance of speed and durability – something that became a success necessity for teams in a crash-strewn first year.
McLaren's completed a shakedown and test last November in which it clocked plenty of miles at Dorset's Jurassic X-Prix circuit.
It will face off against nine other teams (pending Button's JBXE team overcoming financial difficulties), including Lewis Hamilton's X44 outfit and Nico Rosberg's championship-defending Rosberg X Racing squad.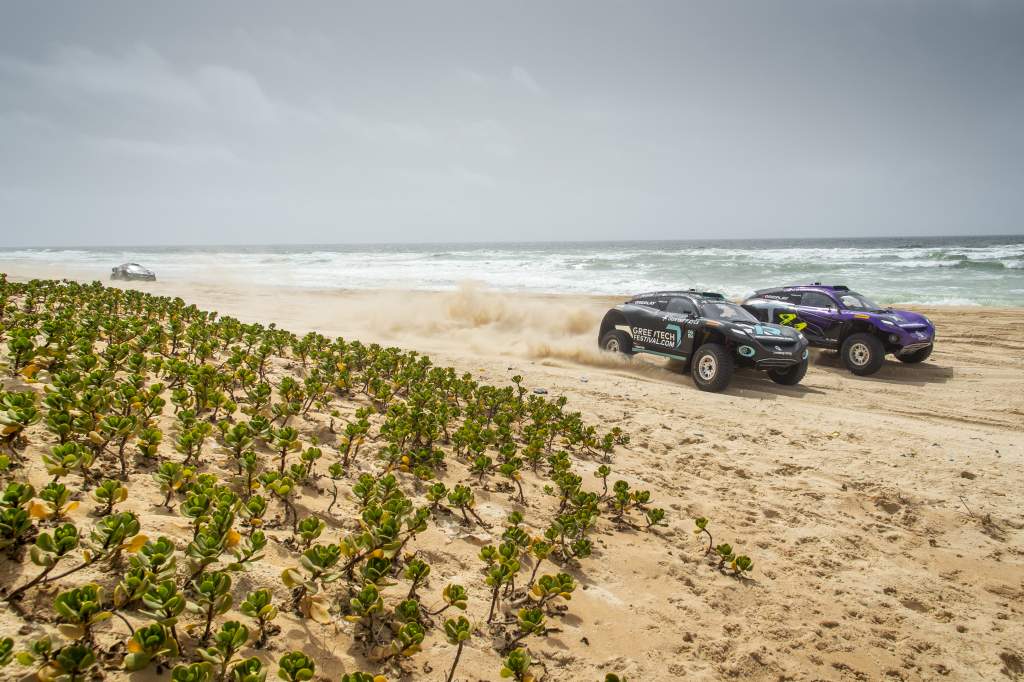 "We're up against some fantastic competition, X44 and so on," team boss and ex-F1 engineer Mark Grain said.
"There's lots of world championships in that paddock. There's an incredible amount of talent in drivers, engineers and mechanics across the board. We don't underestimate [the challenge] but certainly looking forward to it."
While it will face an experience disadvantage, the fact season two's calendar features just one of the inaugural season's tracks will aid McLaren's catch-up game.
Gilmour proved effective during her outings with Veloce and rookie Foust's rallycross experience is bound to count for plenty, as fellow rallycross converts like Johan Kristoffersson and Timmy Hansen showed the skills were transferable.
A strong middle-of-the-pack finish in 2022 with a podium or two would be a solid return for a McLaren team that's serious about transferring its circuit racing success to off-road racing.
And that solid debut season looks achievable given its solid test foundation, a handy driver line-up, decorated engineers like Grain and Gade and an almost brand-new calendar that will ease the catching-up process.