Formula 1 1997 champion Jacques Villeneuve will not contest the flagship World Endurance Championship race, the Le Mans 24 Hours, in the Hypercar class this year.
The 52-year-old Canadian will cede his place in the #4 Vanwall Vandervell 680 line-up to 2012 Indy Lights 2012 champion and 12 Hours of Sebring winner Tristan Vautier.
The Vandervell 680 Hypercar has not had an easy start to life in the WEC this year, and Villeneuve's running in the pre-season was limited due to issues.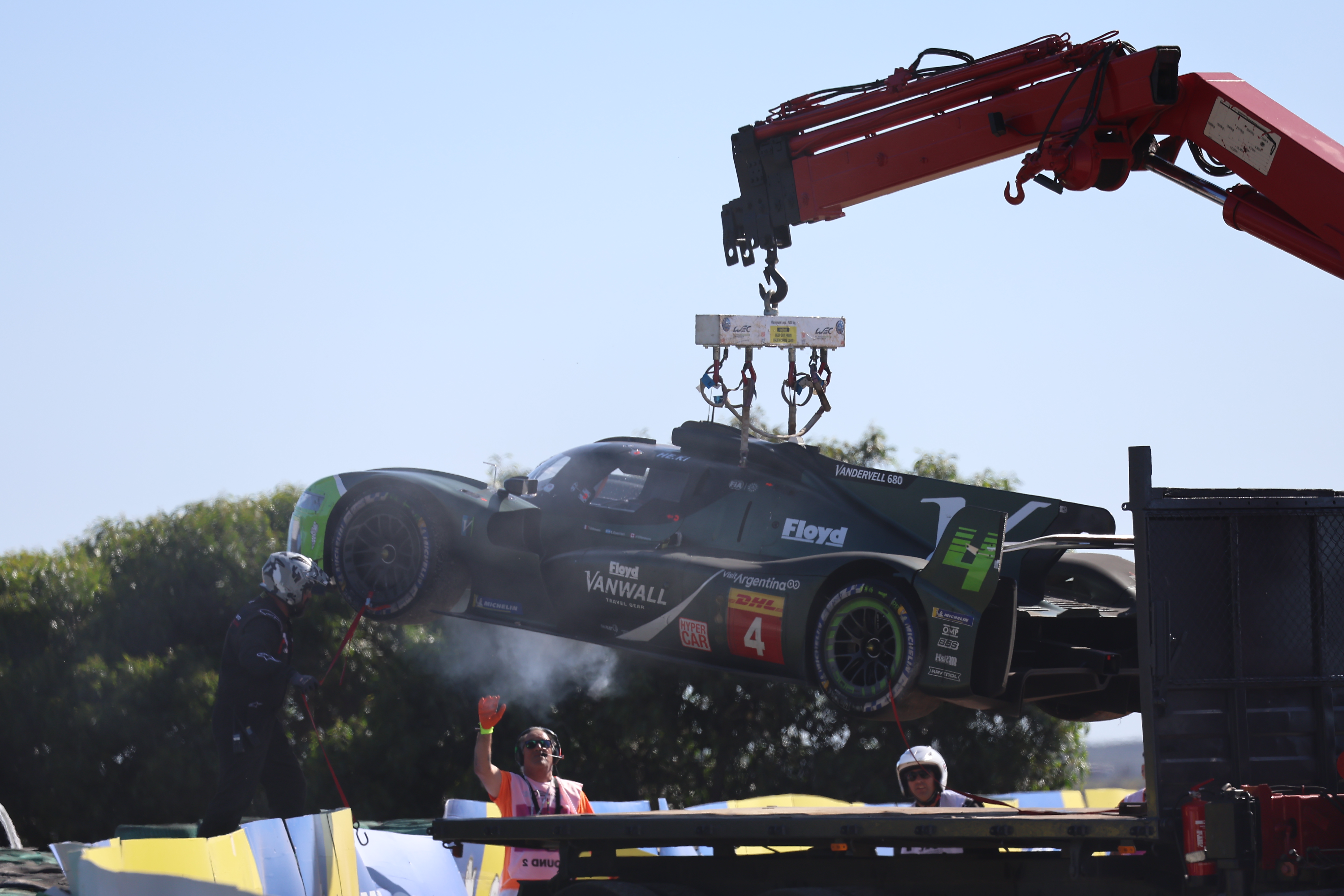 "Obviously we were somehow restricted in testing, and obviously the operational side did not work as it should work, and there were too many human errors, which resulted in a worse result than would've been possible," said team boss Colin Kolles in the aftermath of the Sebring opener, where the car finished eighth.
Villeneuve then had a brake failure crash – blamed on debris – at Portimao, and crashed with the GTE Am Ferrari of Francesco Castellacci at Spa-Francorchamps.
SAFETY CAR 🟡

Another safety car comes out as the #54 AF Corse and #4 Vanwall collide in T16.#WEC #6HSpa pic.twitter.com/RYB7ZYNxTV

— FIA World Endurance Championship (@FIAWEC) April 29, 2023
Kolles has been quoted by Sportscar365 as saying that Villeneuve isn't "ready" to tackle Le Mans, as he is both expecting an addition to his family and lacks the requisite mileage.
Villeneuve's deal with Vanwall is thought to have run through the entirety of the 2023 season – but it far from certain that he will return to action after Le Mans.
The rest of the Vanwall line-up remains unchanged, with Vautier joining Tom Dillmann and Esteban Guerrieri.