Peugeot has unveiled the design of its new Hypercar, with which it will make its Le Mans 24 Hours return in 2022.
The new hybrid-powered machine will be dubbed the Peugeot 9X8, and will aim to add to Peugeot's three wins at the iconic French 24-hour endurance race – two with the Peugeot 905 in 1992 and 1993, and one more in 2009 with the 908.
The initial 9X8 design – which "should be really close" to the car that will take to the tracks – was unveiled on Tuesday in a special presentation hosted by sometime Le Mans and Formula Renault 3.5 racer Bruce Jouanny.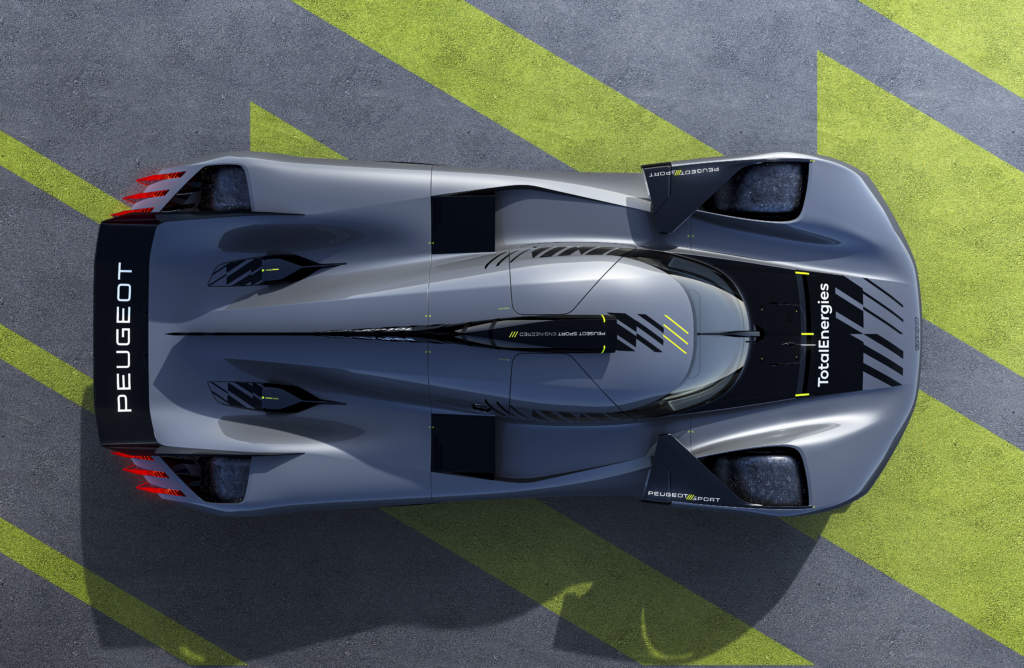 "It's actually quite simple," Peugeot CEO Linda Jackson said of the moniker. "'9' is about the ultimate Peugeot car – if you think back to all the racing cars, 905, 908. The 'X' is for, it's a four-wheel-drive, but also hybridisation.
"And finally the '8', it's integrating the hypercar into the Peugeot current range. You've got a 208, 3008 and there you are, 9X8."
The design is particularly striking in that it doesn't feature a rear wing.
"There is in the regulation an opportunity to achieve the required level of performance without really the need of a rear wing," explained technical chief Olivier Jansonnie.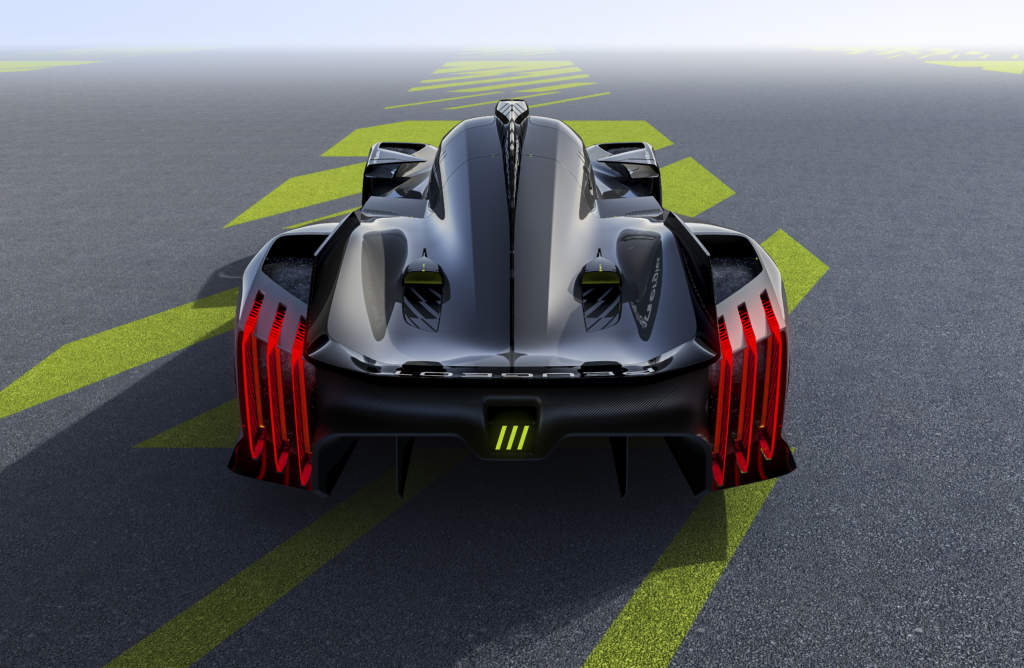 "We also think that it's something we can use as an advantage."
Jansonnie said the project has taken "quite a lot of steps" since the initial announcement, having produced and built the first engine that "is now being tested on our dyno since April" and having already built "some part" of the 900kw batteries that will be in use.
Peugeot announced its driver line-up for its World Endurance Championship and Le Mans assault earlier this year.
It was headlined by Kevin Magnussen, freshly out of Formula 1, and also featured fellow ex-F1 drivers Paul di Resta and Jean-Eric Vergne, long-time endurance racing standout Loic Duval, 2016 WEC LMP2 champion Gustavo Menezes and current IMSA LMP2 leader Mikkel Jensen. James Rossiter will serve as reserve driver.
In the presentation, Vergne described the car's design as "revolutionary" and said it rendered him "speechless", while Magnussen said it was "not like any race car you've ever seen".
"It's going to be a car that will mark the history of Le Mans," Vergne said. "You make the history when you win – we have to make sure that we win with this car, but if this car wins Le Mans, it's going to be a car that will write the history books."