Picture this: you've had a borderline brutal start to life in one of the most eagerly anticipated campaigns of 2023, with only a last-but-one finish in class and two retirements to show for your efforts. Then, on the eve of your biggest race of the season, you lose the star name within your line-up.
Doesn't sound ideal, does it?
If you've paid attention to World Endurance Championship news in recent weeks, you'll know that's exactly the situation the ByKolles-run Vanwall Racing team finds itself in ahead of the Le Mans 24 Hours, having split with 1997 Formula 1 world champion Jacques Villeneuve.
There's a contradiction somewhere in public tellings of how events unfolded. Vanwall spoke first of the decision to drop Villeneuve for Le Mans, with Tristan Vautier stepping into his place for the 24 Hours, only for Villeneuve to riposte by 'clarifying recent events', saying he was "deeply disheartened" he had been "denied" the opportunity to race at Le Mans.
All this while, The Race understands, Villeneuve – whose partner has given birth in the past fortnight – actually made the decision to stand down for the Le Mans 24 Hours and informed the team he wouldn't contest the rest of the WEC season either.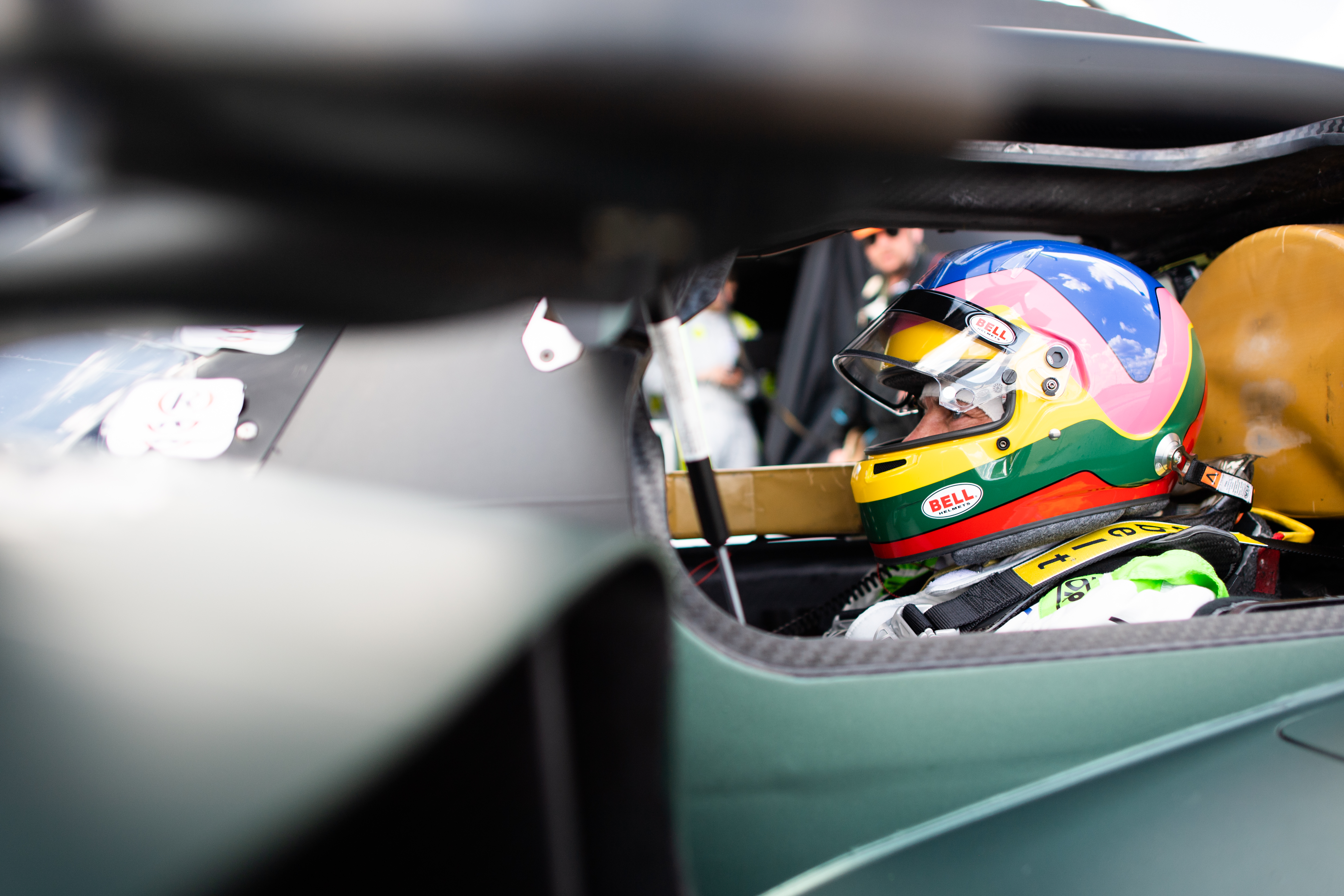 Whatever the bigger picture, it's a delicate subject. And it's the elephant in the room as The Race speaks to Esteban Guerrieri, one of the surviving members of the Vanwall line-up along with Tom Dillmann, ahead of his maiden Le Mans 24 Hours outing.
But Guerrieri is a straight-talker – one who nonetheless puts thought into his replies – and barely waits for the question to finish before diving in on what the team dynamic is like right now. Even if, understandably, he's concise on the situation itself.
"First of all, he's a great guy, it was a pleasure to get to know him – he's got a great personality and is a good guy," Guerrieri says of Villeneuve. "It was very nice to meet him.
"We've basically been working to try to improve the full package at every opportunity and he's been offering his full experience during that.
"But then the decision was taken, for him to step out – so yeah, it didn't go forward. It's a shame, but the target for the team is still the same: to try to make the package better and to try to achieve good results in the future. For this, we're trying to improve in every area. It doesn't mean that him changing [stepping out] means an improvement, we were all working for the same thing. It's just the situation that arose.
"And I say I don't know if exactly the outcome, or the reasons. But I'm just focusing on trying to extract the maximum from the team, from myself, and to keep learning.
"But for me, it was nice to share the time and the work we did together with Jacques."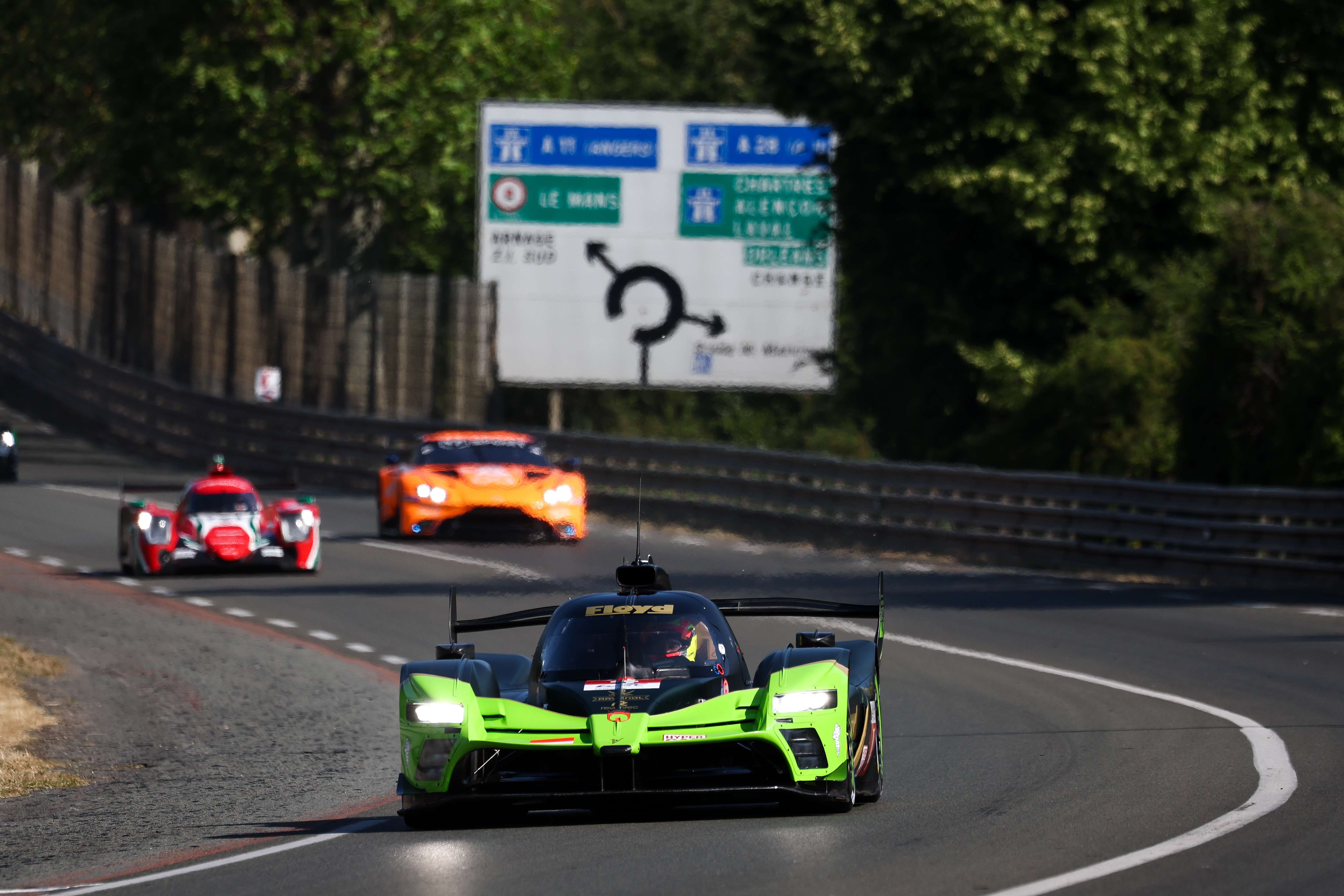 That aforementioned short notice – initial news of Villeneuve's exit came less than two weeks from the start of the Le Mans weekend, his rebuttal just four days before the test day – came at a point when Vanwall is still trying to get on top of its Gibson-engined Vandervall 680, with precious little time away from race weekends to do so.
So does that sort of interruption, playing out in the public eye, have any consequences when preparing for as important event as the Le Mans 24 Hours? Not especially so compared to the rest of the season, says Guerrieri, as the scale of the task while also trying to embed new people is such that this year has already been a constant learning process.
"No, no. Not really," he insists. "The team is young, in terms of the people who are new to the team who are getting integrated. There is some obviously some guys that have been here since a while, but some engineers and other people that are new, since the beginning of this year.
"Every time that we get together is an opportunity to try to implement better processes within the team, better communication, trying to understand what things are good in terms of the feeling of the car that can make it a little bit more reliable or more confident for the drivers to drive. And some issues that we have we try to understand why we have.
"Obviously, everything has been focused mainly on trying to get all the information for this race, Le Mans. So with or without Jacques – he was here until this race – now the focus continues in the same direction. There is nothing that has changed on this side.
"The test [day] on Sunday was the first step when we went on track and everything ran well with no major issues. And that was encouraging for the team."
What's clear is that the Vandervall 680 has had a difficult start to life in the Hypercar class. It tends to be vying with – if marginally behind – fellow normally aspirated runner Glickenhaus for pace, off the back of the hybrid Le Mans Hypercar (LMH) and Le Mans Daytona h (LMDh) runners, but has just an eighth place in class (24 laps down) from the Sebring season opener to show for its efforts, with two retirements since.
At Le Mans, the story's been the same so far. Slowest of the 16 Hypercars in FP1 – with two LMP2s in between – then 15th in qualifying, though an encouraging 11th in the FP4 session on Thursday evening.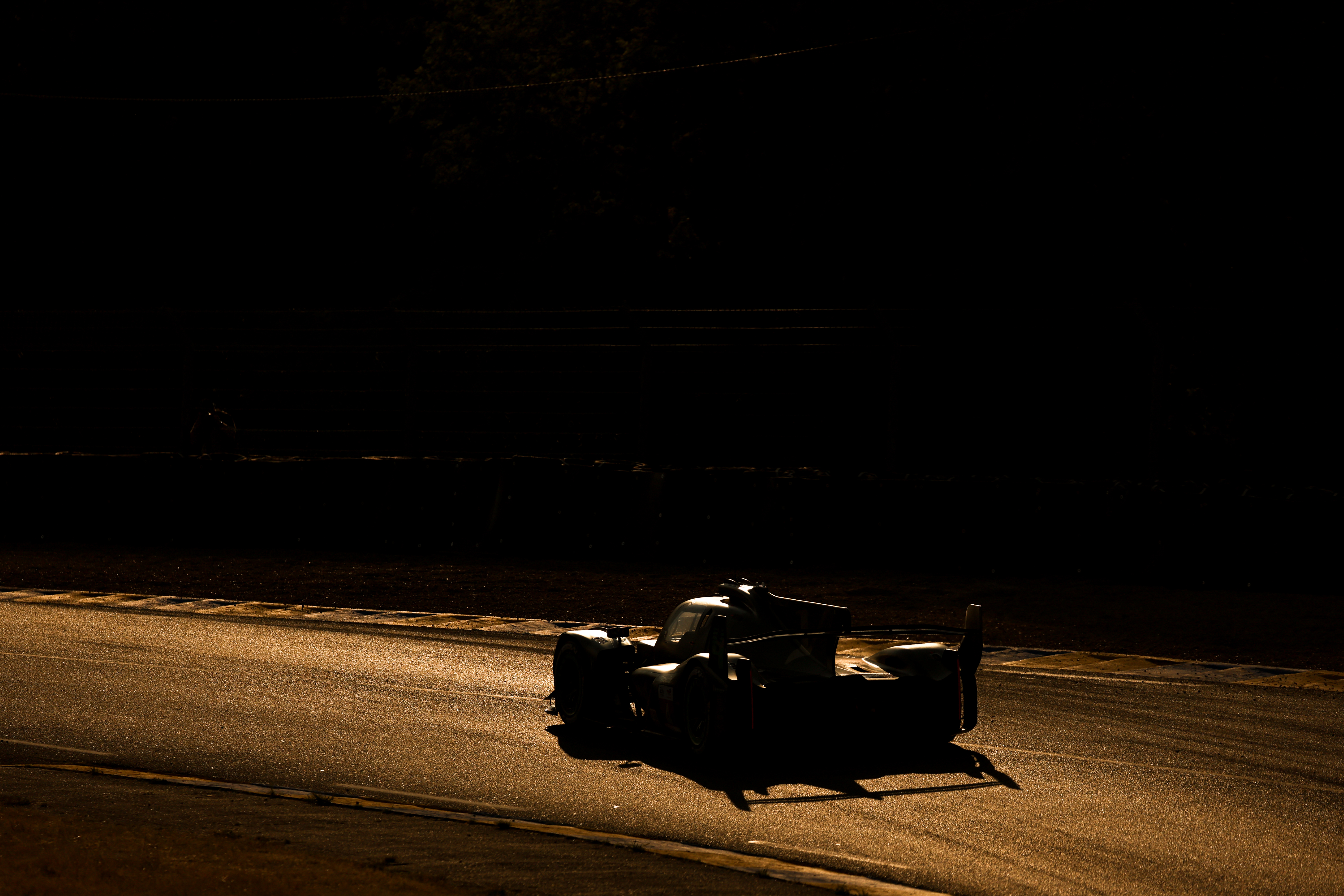 But starting position is rarely less important than it is for a 24-hour race and for Guerrieri, just like on the test day, the times don't matter – everything leading up to 3pm on Saturday is beneficial learning time.
"You always want to drive a car that gives you confidence because the races are so long that you need to try to find the set-up that gives you confidence that treats well the tires," says Guerrieri, who hadn't driven the La Sarthe circuit before and whose last experience at Le Mans came in Formula Renault 3.5 in 2008.
"Sunday was my first experience. I needed to do at least five laps, five continuous laps around the track to be eligible. So I started the session, I managed to do them without a problem; the track was pretty dirty from the road cars. But the impressions was nice. It was kind of I expected because I've done quite a lot of sim work and tried to prepare with as much information as as possible.
"It's about a learning curve during the week to try to make up pace with every outing. My focus is mainly on the long runs, and Tristan, now that he's jumped in the car, he's just focused on long runs."
Guerrieri too hasn't been without fault; he spun on cold tyres at Spa – the WEC has made a one-off U-turn on its ill-fated move to ban tyre warmers, first trialled at the Belgian circuit of all places, for Le Mans – and admits he was "personally quite disappointed" with that showing. But that self-reflection is typical of a driver who strives to get things done for the best result possible.
That doesn't mean perfection every time. Guerrieri's hand-to-mouth junior single-seater journey – which included a run of racing in Formula 3000 in 2004, stepping back to F3 competition for four years, then an ultra-competitive but ultimately fruitless Formula Renault 3.5 spell followed by two title near-misses in Indy Lights – is evidence of that.
But it is a testament to how hard he, and by extension Vanwall, is pushing to be on it at all times – something that's just as important when you're up against it as it is when you're in title contention.
And Guerrieri is ultimately aware of how fortunate he is to be in this position. Having scrapped away for years to stay on the main stage, then headed back to his native Argentina, he got his break with Honda in the World Touring Car Cup, in which he was the record win holder across its five years of competition. And now he's on the cusp of a first participation in the Le Mans 24 Hours.
That higgledy-piggledy career path inevitably means Guerrieri's driven in a diverse range of cars, championships, and race tracks. But Le Mans's not featured before. And as the conversation turns to his expectations for Le Mans – he says he wants a "clean" week – there's a gleeful tone to his voice as he acknowledges what he's about to go through.
"My feeling was, was very enthusiastic with the experience itself," he says. "Being at Le Mans for the 100 years of the race, on the anniversary – it just feels like I'm in the right place at the right time. So just being here and experiencing it is already great."
That underlying sense of excitement from someone who's achieved plenty and driven so much, yet this far into a professional career still has a giddiness to his voice as he describes being at Le Mans, is evidence of the sort of character Guerrieri is. Especially if, in the Vanwall, even a top-10 finish proves to be out of reach.
And it's validation too, if it was ever needed, of the mystique of the Le Mans 24 Hours as it celebrates its centenary.