Isle of Man TT boss Paul Phillips says that there are important positives to take from this year's first running of the historic event in three years, even as they're overshadowed by what was a particularly harrowing edition of the historic event.
Marred by crashes that saw five competitors lose their lives, it rightly means that attention in the immediate aftermath hasn't been on the raft of improvements implemented during the two-year COVID pause in running the race – but, with safety improvements among the significant changes made, the Manxman told The Race in an exclusive interview that they've started down a path that will make the race safer and more sustainable going forward.
Speaking directly after the conclusion of the two-week event with Saturday's Senior TT, Phillips admitted that even by previous standards, this year's event had been hard for him and his team as they managed not just serious racing incidents but a number of other factors unique to the TT ranging from weather rearranging the schedule to sessions being red-flagged due to burst water mains on the track.
"It's a frustrating way to earn a living," the Manx Government employee admitted, "working in a situation where that can happen. I just need some time away from it now, to clear my head and think about everything and absorb it. I definitely feel, like no other TT I've worked on, that I need some space from it. I've not enjoyed working on it, and I really wanted to.
"I didn't want to enjoy the event, because if you put on an event you shouldn't enjoy it, but I wanted to enjoy working on it. But it's just been too intense. I don't even mean from the point where we've had the incidents, the whole thing has been too intense, without a moment's peace or respite for over a month.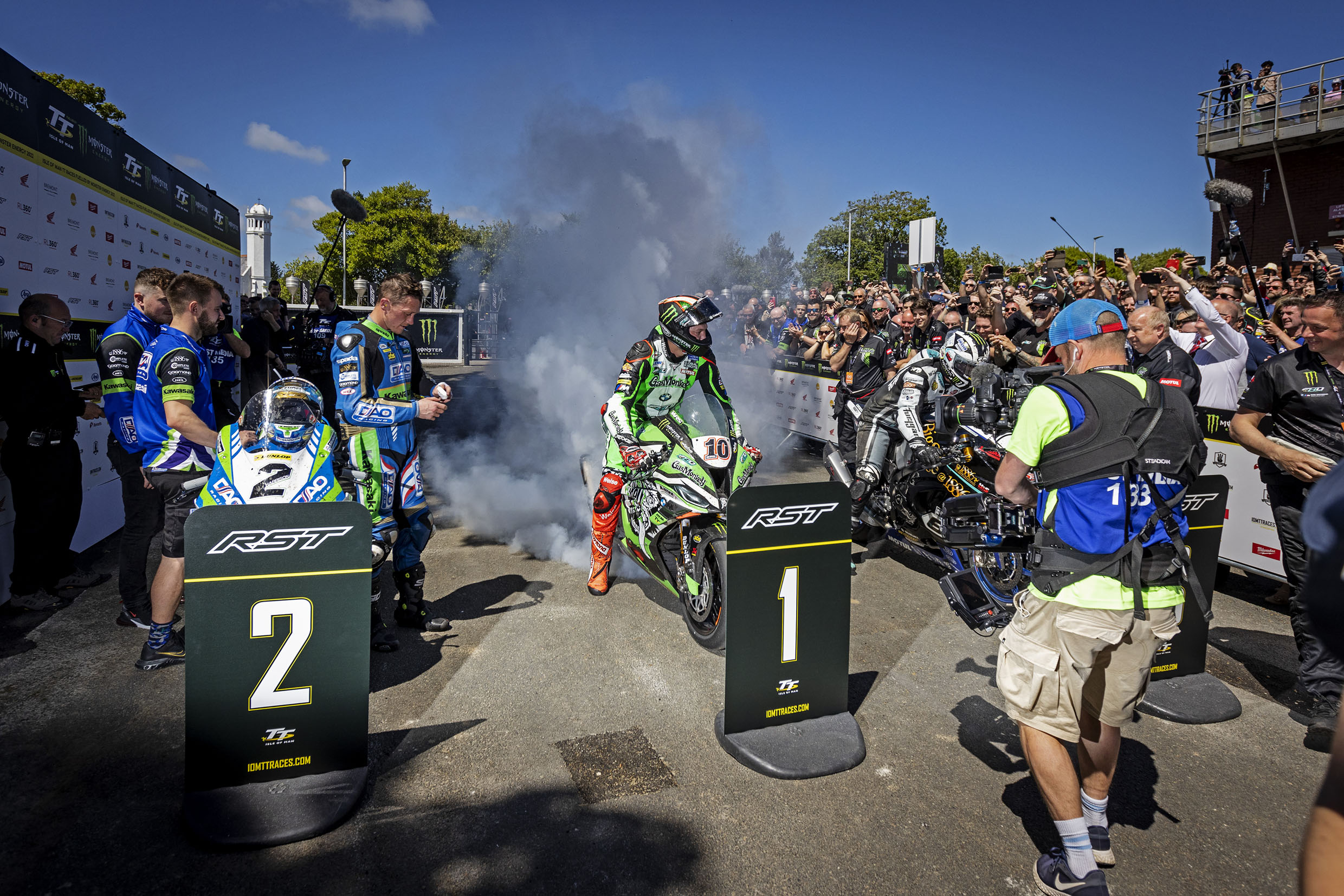 "I'm looking forward to some rest, eating some food that isn't highly-processed carbohydrates, and to spending some time with my family who I haven't seen in so long.
"I sound like I'm moaning a bit, but so many other people are in the same position, and the thing that I just can't get my head around is how many people involved in this event are voluntary, doing really important roles and are in the same boat."
And in that lies one of the things that makes the TT perhaps unique among large-scale motorsport events. Still very much an amateur sport that relies on volunteers taking time away from their day jobs, it means that the toll of the tough event isn't just focused on people like Phillips whose full-time job it is to organise the event.
"There's a lady called Brenda who works with the teams and families of riders who are injured or involved in incidents," he added. "It was her first year this year, and she's had to deal with all those major incidents. She's a volunteer, and what an absolutely amazing woman. I can't begin to explain it; she's calm, she's got so much empathy, she's absolutely fantastic.
"And that's just one example of many people like her who come together. I don't know another event that has that, that can bring together people like it.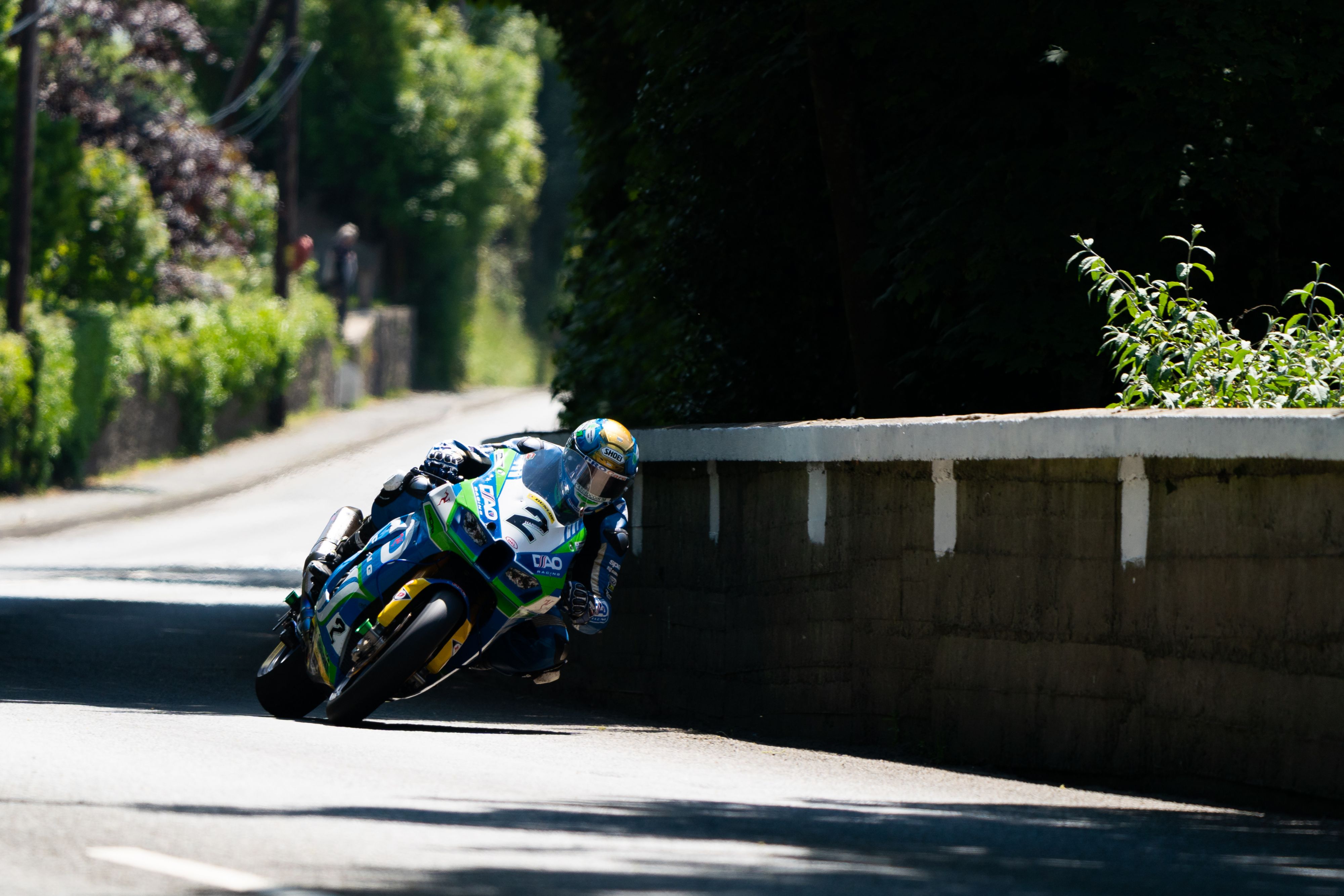 "I've met doctors and paramedics who've had to deal with some really challenging things, and they do so with such great professionalism. It's really disappointing when people start criticising the organisation and some of the decisions made by it when ultimately they're criticising these people who are A, voluntary and B, in many cases world-class at what they're doing.
"They're having to see and deal with things that you and I would never have to, and it really gets my goat when they might think they're criticising me, but I'm not making those decisions. I'm not running the race or making the on the spot decisions. These people are, and from what I see, they nearly always make the right decision as well. There will always be a number of factors that the guy or girl on social media doesn't fully comprehend, but that's life."
But while the tough toll of the event is the immediate aftermath of it, there is plenty of Phillips and his team of civil servants to be quietly pleased and optimistic about after what he previously described to the race as 'the biggest changes ever made' at the TT in its 115-year history.
Bringing live TV coverage for the first time, increasing audience, reach and fan engagement and successfully delivering thousands of visitors to the Isle of Man after the lean years of the pandemic, he says that from that side of things, 2022 was a success in many ways.
"First of all, getting the event back after three years is something we shouldn't underestimate," he stressed. "Perhaps right up until the first qualifying session, there were perhaps some people who thought that it wasn't going to happen. Not very long ago, people weren't sure, and it was great to see people here.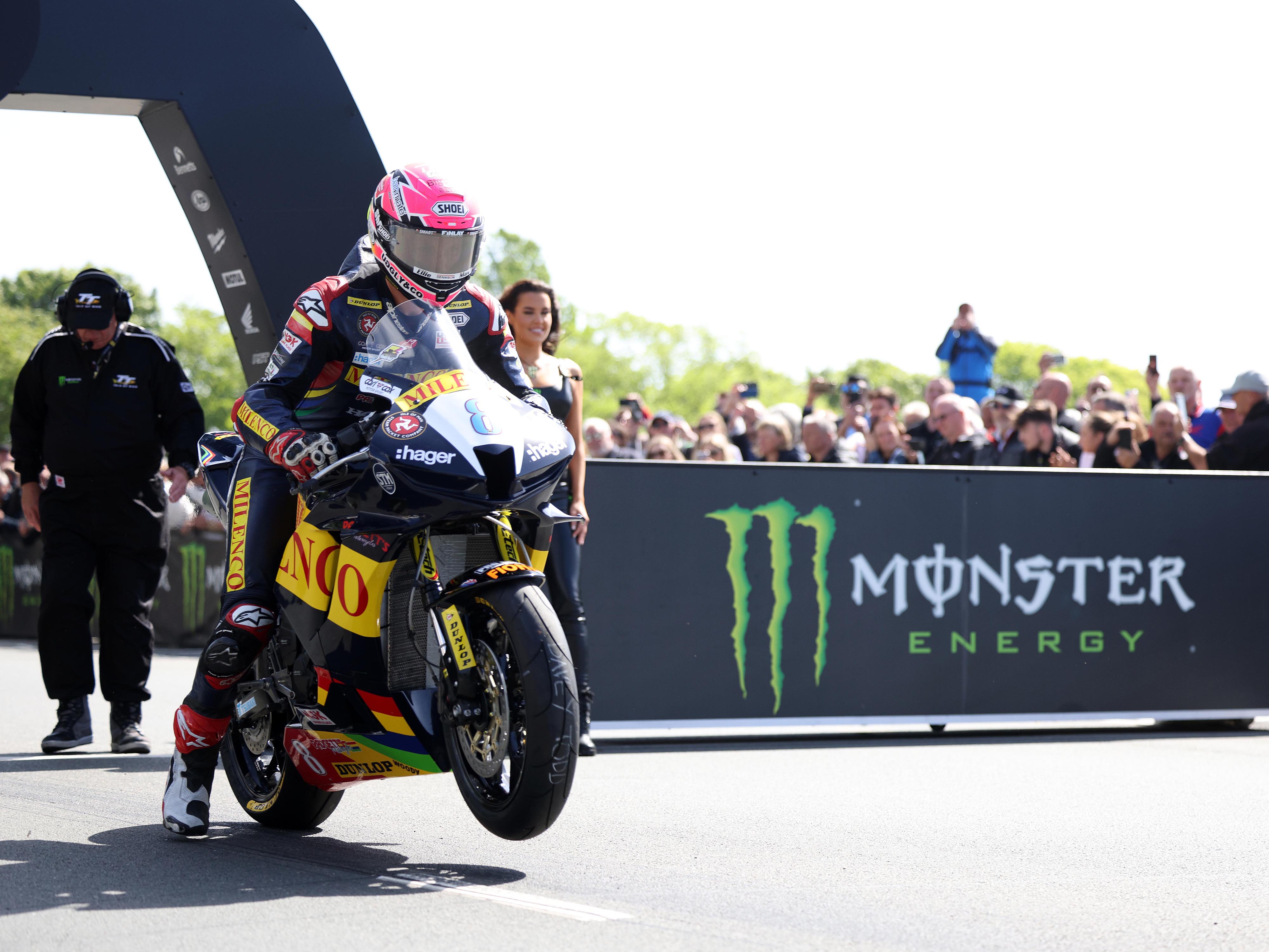 "Anecdotally, people said it felt really busy all of the time, all over the island and from the very start, which is great. The visitor economy and hospitality sector really needed the event to be back.
"We delivered a lot of new initiatives because we want to make sure that the TT is the most accessible motorsport event in the world, and we've delivered very cost-effective access to it. The live broadcast, which we delivered for the very first time, had about 40 hours of live coverage with a few tech issues at the start, but only a very small amount of those 40 hours were affected. We've delivered beyond expectations with it, with universally positive feedback.
"We've also demonstrated that the thing has huge potential for the future in terms of audience, and because of that and the other work that we've been doing, we are growing audience at a ridiculously sharp rate, which is great because the TT needs it. I believe that that audience growth is very diverse – you can see that at the event itself. All that content work and audience focus is really important."
However, while the TV coverage has, on first impressions, been a massive success, the revamped event for those in attendance also seemed to be a hit, with a new fan park next to the TT Grandstand and start finish line a key element of the vision being implemented in 2022 and beyond.
"We delivered our fan park for the very first time and again it was really welcomed," Phillips explained. "Free, loads of entertainment, just a nice place to be. The vision of the fan park has been in my mind since the moment I started working on the TT. It was always the idea of Henman Hill but on speed!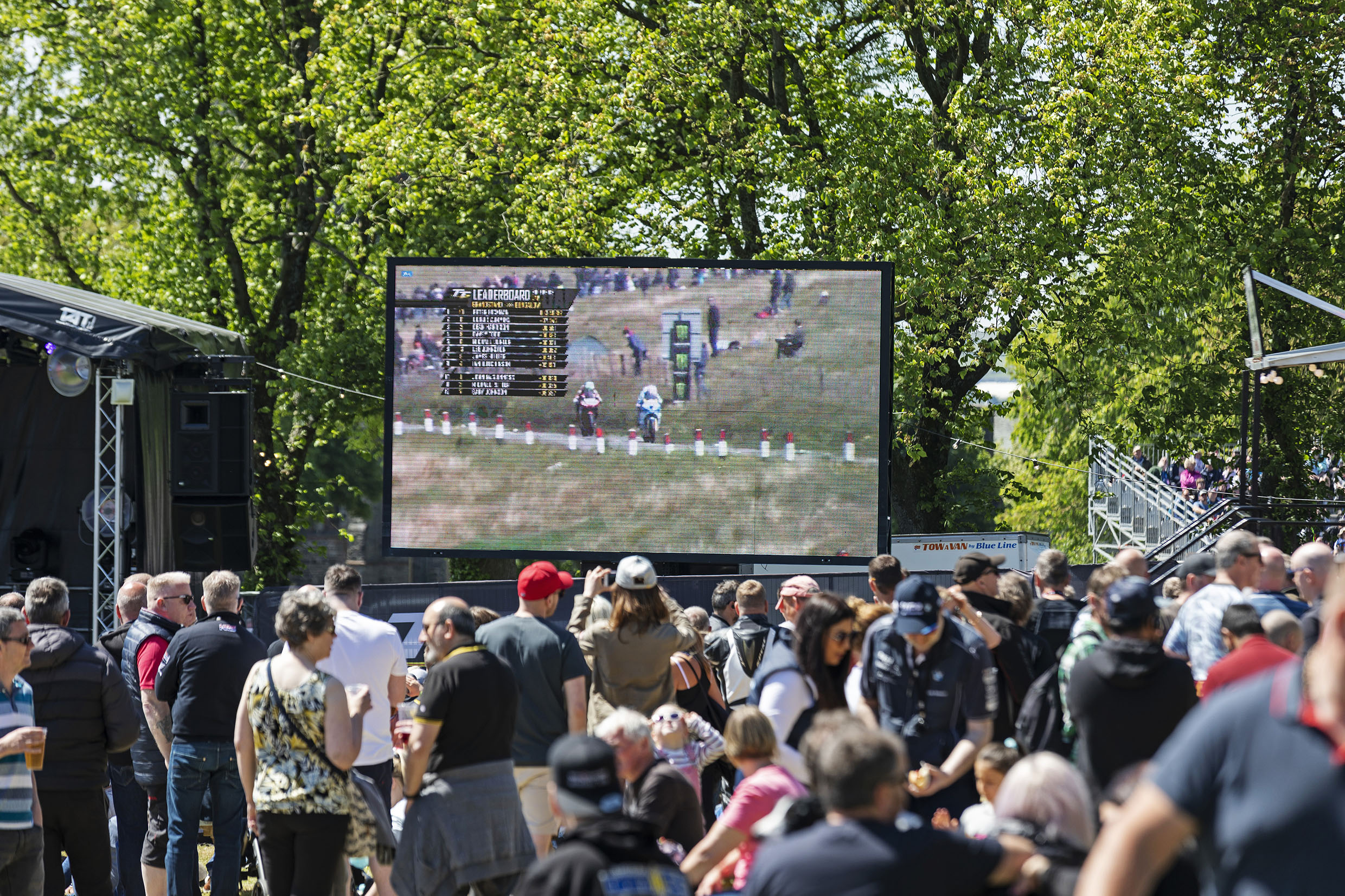 "The highlight has been taking the riders off the podium, covered in sweat and champagne and flies straight there to meet the fans. No other sport can deliver that, and hopefully we can continue to deliver it until they turn into too big of rock stars to want to! But they've all really enjoyed it, the interaction with the fans, and that's what we want our USP to be. We want to bring the sport to the fans like no other sport can.
"There are all the different nuances that people won't be excited about that we're still as pleased about, like changes to the rule book. All that is working, and it's a great frustration that all the things we've done works and works well, but there are matters that are outside our direct control that significantly impact whether or not the event is a success."
So what's next? While there is still plenty of work to be done as he continues to execute a seven-year plan backed by the Isle of Man Government to revitalise the race while also working hard to make it safer, the next step of the plans will come only after he's had a chance to take a breather and reflect on a unique running of a unique race.
"It's such a cliche, but there is nothing else like the TT," the Manx local said. "There are other things like it, but nothing really like it. The end of the Senior TT was funny; I was with Jennie Gow and Andrew Colley, who worked for the first time on our broadcast team.
"The Senior TT went off successfully, there was a lot of relief it had went safely, and it was a spectacular race. I was having a conversation with these time-served journalists in motorsport, and they were struggling to find the words to describe the emotion they had for the event.
"They were trying to explain to me what their emotions were, and I knew what they were trying to say, but I couldn't explain it ever. And I found that quite fascinating. It's exhausting. I spoke to people involved who aren't involved in the running of the race – journalists, people selling things at the grandstand, or whatever, and they're all exhausted.
"It's like a washing machine, with no other world outside it. A proper bubble."