When the news that Valentino Rossi will join the satellite Petronas SRT Yamaha for the 2021 season was finally made official last weekend at the Catalan Grand Prix, much thought was given to the impact on the MotoGP legend as he moves from the works ranks to satellite life in his career twilight.
It will bring new difficulties but also less of the pressure (both to succeed himself and to develop the bike) that comes with a factory ride, and it could well be just the fresh challenge that he's been looking for as his form has waned in the past few seasons.
However, there's another huge benefit to the switch to the Malaysian team for Rossi: the chance to have close friend and protege Franco Morbidelli as his team-mate.
Not just close friends off the track but also training partners, the pair have a relationship that as team-mates is likely only to be second to that of brothers Marc and Alex Marquez (who won't even be direct team-mates by 2021) – and it should come as no surprise to learn that Rossi's desire to join the Petronas project was in part fuelled by the chance to share a garage with Morbidelli.
The 2017 Moto2 world champion is under no illusions about what it's going to be like to have his mentor join him in the garage, either, as they prepare to finally join forces after three seasons of competing against each other.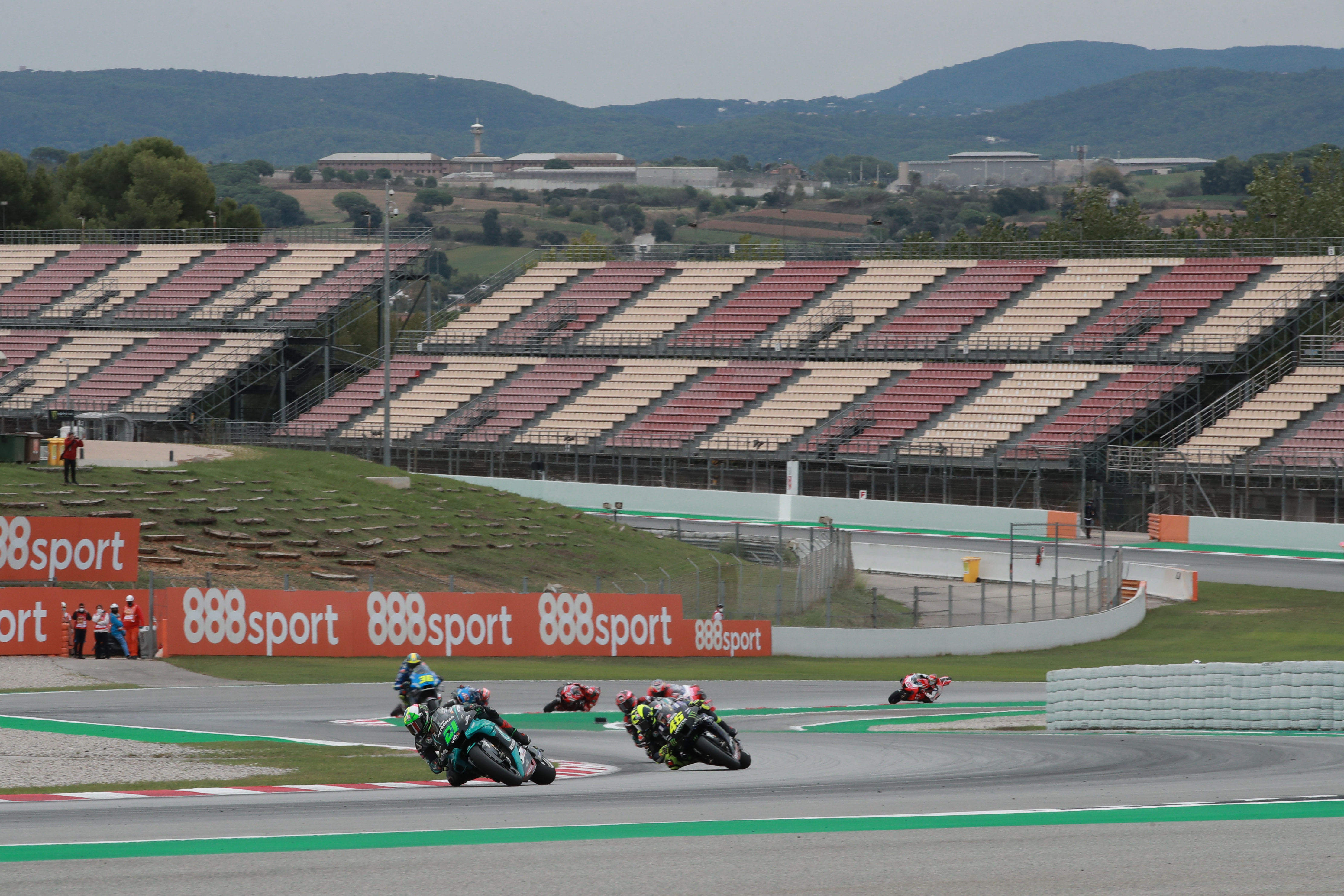 "I've never really thought about what it means to have Rossi in the squad with me," Morbidelli admitted after the news was announced.
"I suppose I should think about it because for sure, being the team-mate of a legend like Valentino Rossi is really great and very cool. It's something that I will remember all my life.
"But in my opinion, it is something that only me and a few others will remember, because I don't think people remember Valentino Rossi's team-mates. At the most they will remember the team that Valentino Rossi was in."
But while the Italian-Brazilian might be quick to downplay what the relationship between them might mean to others, it's obvious that Rossi and him have a special connection that should serve to make the Petronas team a unique place next season.
"We have a special relationship. We ride the same bike, so we have no filters between us. I know him very well and I see that he wants to improve and get ahead of me.
"The same goes for him, because he knows me just as well and sees that I want to improve and beat him.
"I really like the competitiveness that exists between me and Vale, even when we train at the Ranch. There is a different level of competitiveness when it is me and him."
"The fact that Vale taught me so many of the things I know makes him want to keep his leadership over me" :: Franco Morbidelli
There's an all-round benefit to the team, too – something that SRT boss Razlan Razali is well aware of.
Initially sceptical about having Rossi forced into his team by Yamaha, he's since come around to the idea – and with Morbidelli finding his form in 2020 by taking victory at Misano, the former head of the Sepang circuit says the pair's relationship is something that'll make his team stronger.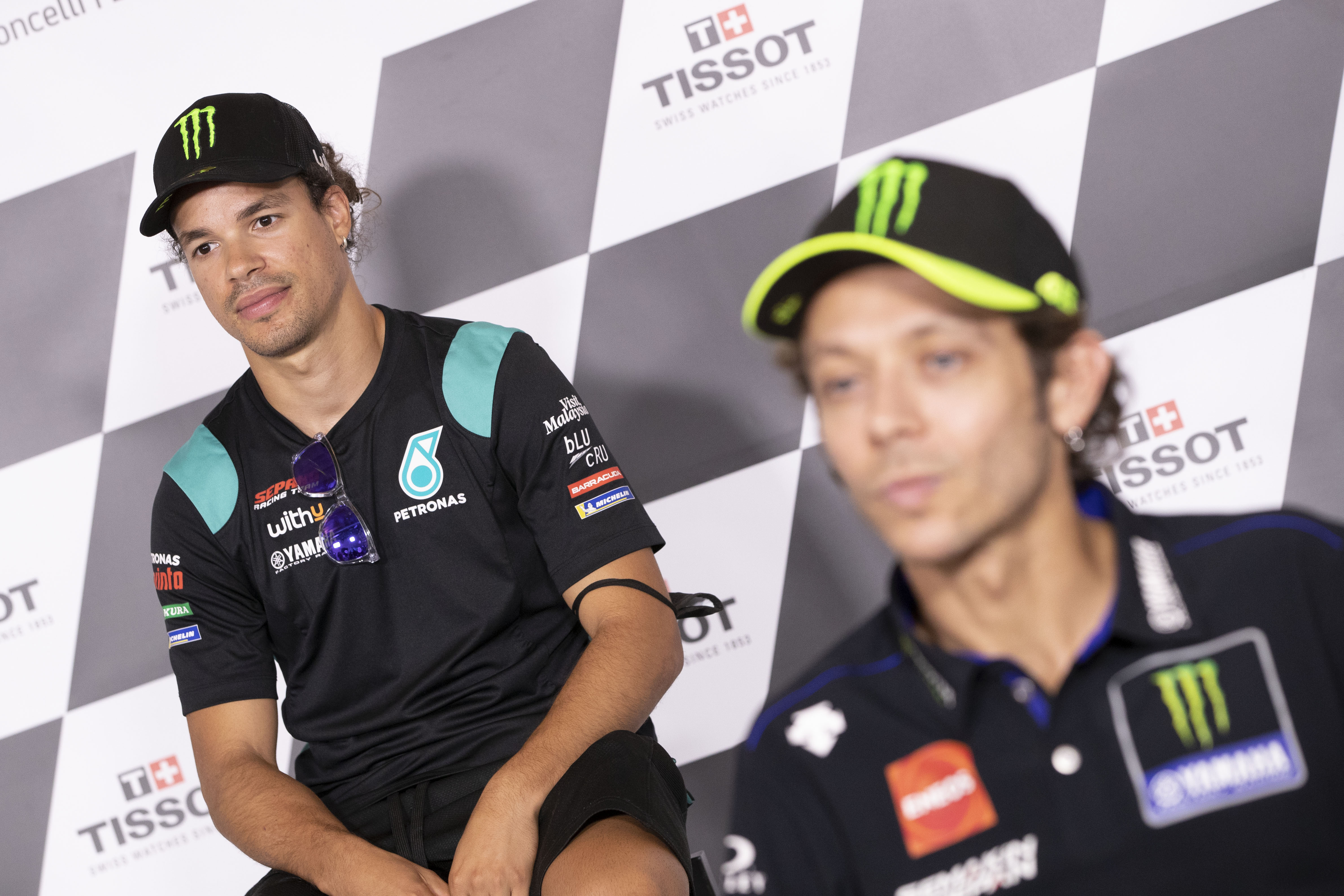 "Right now I'm reading the attitude of Franco and what I've picked up from my discussions with Vale," said Razali.
"These guys train hard together and have spent so long riding together. They push each other off the track and on the track, but even if one beats the others there's no animosity and the pit box remains peaceful and fun.
"That's an added advantage for us. If you have an atmosphere where both riders are happy and where they're both able to have fun pushing each other, it's great for the team. It's a good advantage."
And while Morbidelli might be expecting fireworks on occasion as he goes head to head with his friend and mentor, he's also able to bring his philosophical reasoning into play to understand how important it'll be for both of them.
"If he beats me, I'm angry, and I try to improve also to stay in front of him and he does the same thing. Because of the fact that Vale and I ride the same bike and have known each other for so long and also the fact that he taught me so many of the things I know makes him want to keep his leadership over me.
"I am the one who comes from below, who wants to show that I have learned from him and also that I can beat him, this puts us in a great condition.
"There are absolutely no filters between me and Vale, it's a great condition. It makes me feel even more united with him.
"The best battles you have with your worst enemies or your best friends. With people who are in limbo in between, you fight but you don't feel the battles as you do with your worst enemy or best friend."