Jorge Martin's ride to second at Valencia was not a particular outlier in the scope of his outstanding 2021 MotoGP rookie campaign – but the context of his condition makes it arguably his finest premier-class day yet.
And given that he hasn't had the most consistent of seasons, even when you account for him being sidelined for four races after his Portimao crash, Valencia was a very timely result to reinstate him as surely a favourite for a factory Ducati promotion in 2023.
Martin had three poles heading into Valencia, where he'd add a fourth, and was already a race winner at the Red Bull Ring.
But the Valencia ride today, following a night spent unwell and without sleep, might well be the crowning achievement of his season.
"Mate, it was an unbelievable race this night," a ragged-looking Martin told MotoGP.com pitlane reporter Simon Crafar after the race.
"From 10pm yesterday to 5am today, I wasn't sleeping, I was just vomiting. It was really difficult, I thought I couldn't make the race.
"But thanks to the doctors, to [Dr] Angel Charte, to all the Clinica Mobile, because they helped me a lot.
"The thing I was scared about is I didn't have any food since lunch yesterday.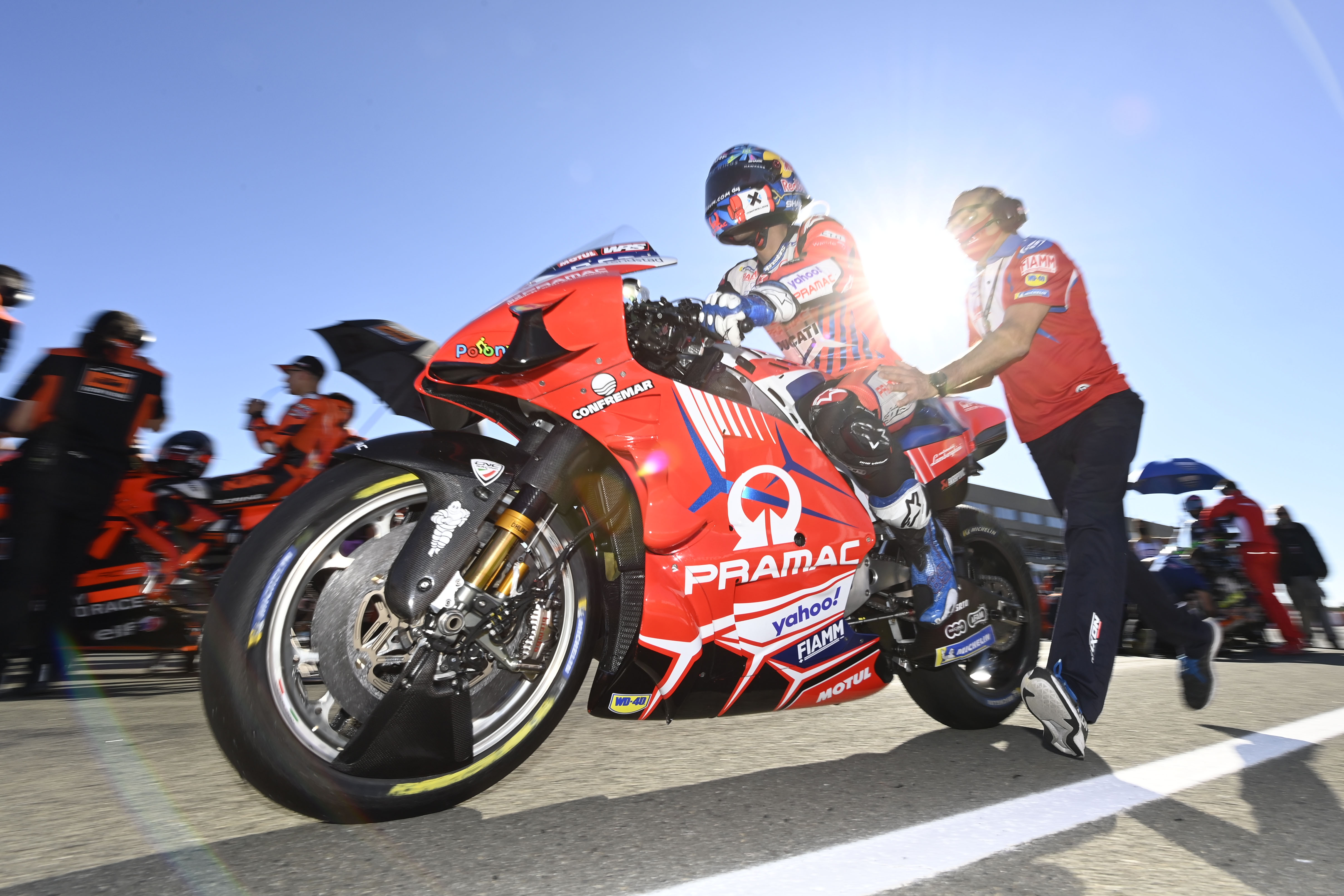 "For sure a MotoGP race is a bit physical, and I tried my best, I was really focused, no mistakes.
"Finally, in the last laps, Jack [Miller] was pushing – last lap I was giving my 100% and finally second position is unbelievable, my first second position of the year."
Martin then ended up being excused of subsequent media commitments, including the post-race press conference, instead paying a visit to the medical centre.
Without knowledge of his sickness, the nature of which is unspecified as of yet, it would've been impossible to tell that Martin was in less-than-ideal shape.
Yes, he allowed Francesco Bagnaia through to snatch the win, but on current Bagnaia form that's not conspicuous in the slightest, and Martin actually managed to stick with the all-conquering Italian for a few laps before capitulating.
Even then, he managed to keep his pace consistent enough to survive the late onslaught from Miller, even though the Aussie aided his defence by apparently forgetting to activate his Ducati's ride height device while following Martin on the main straight with a lap to go.
It is probably no coincidence that the supremely entertaining Miller – in particularly good form all Valencia weekend when it came to cracking jokes – has had quite a few job security wisecracks in his repertoire this season.
He has had a decent enough season, finishing fourth in the championship, but with Bagnaia hitting outrageous form at Ducati and Martin a rookie race winner Miller obviously has to be looking over his shoulder.
However, Martin's post-Red Bull Ring form had been something of a reprieve for Miller.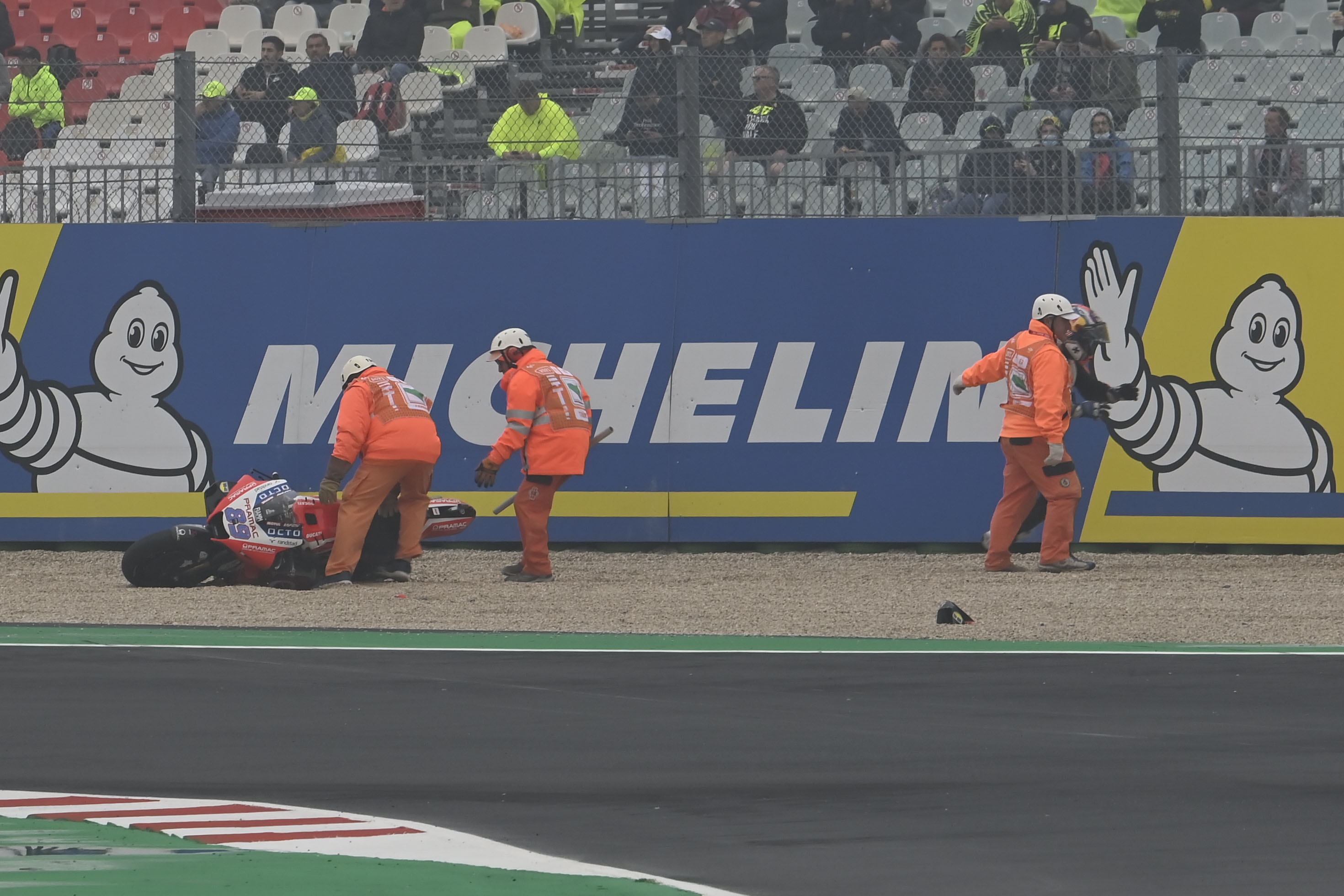 While Martin was utterly faultless in being taken out by Marc Marquez at Silverstone, the two falls in the two Misano races were of his own accord, and it meant that in the six races since the Austria double-header he had scored just 27 points.
That, just as much as the four-race injury absence, contributed to him ending the season only ninth in the points, and it was also instrumental in keeping the rookie of the year battle close – as Enea Bastianini began to pick up points in serious amounts on his two-year-old Ducati.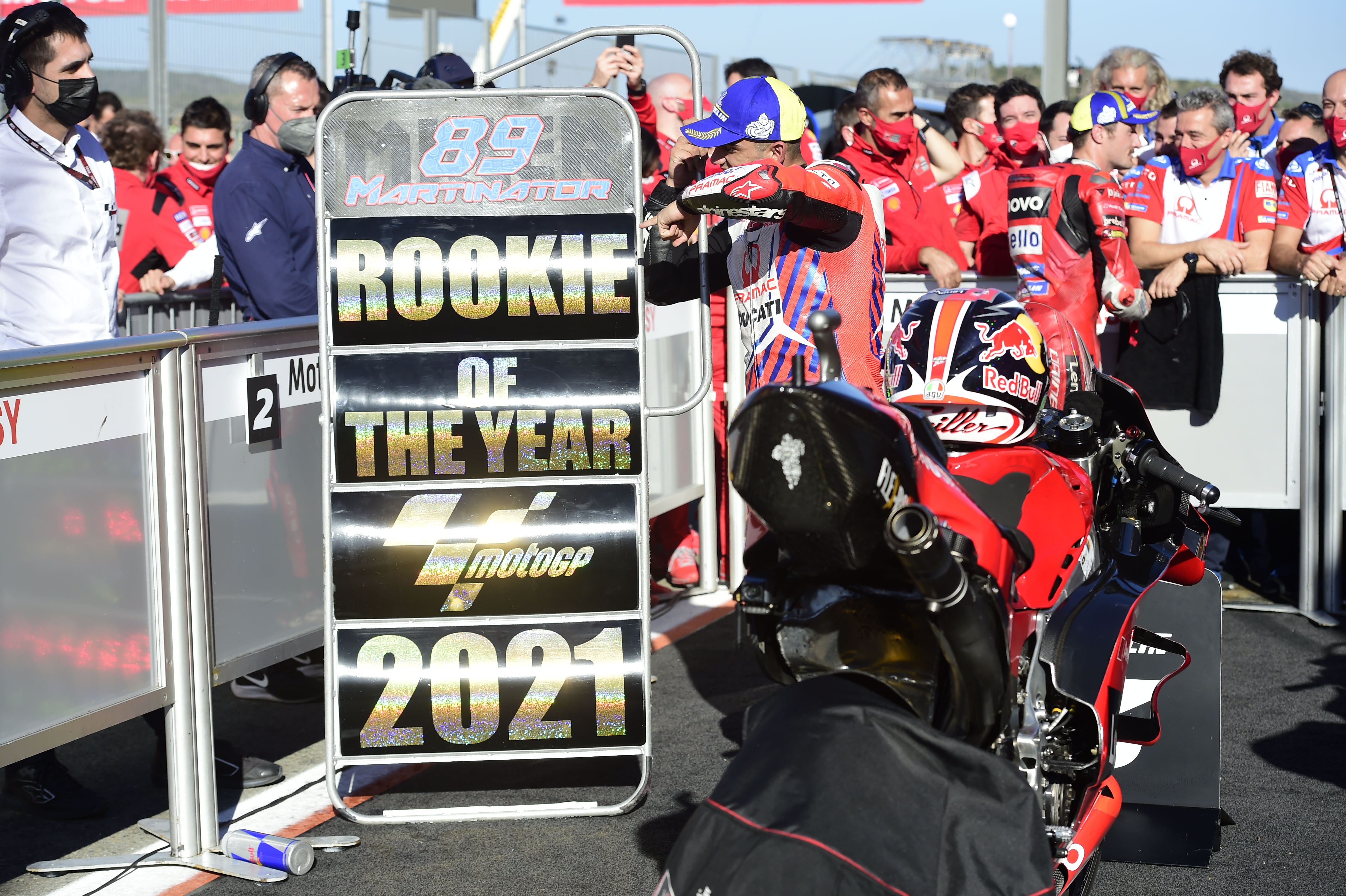 But, beyond finally settling that rookie of the year fight in his favour, Martin's Valencia podium casts aside any doubt – for now – over whether he should be ahead of Bastianini in the queue for a Ducati factory seat.
And given you'd expect a decision on the 2023 factory line-up to come pretty early next year, as per MotoGP custom, this sickness-defying Circuit Ricardo Tormo ride has been timed pretty well indeed.