Aprilia rider Aleix Espargaro has explained his painful error at the end of the Catalan Grand Prix that turned a surefire second place into a fifth-place finish.
Espargaro had fought off a lengthy challenge from Pramac Ducati's Jorge Martin to settle into a second place behind runaway leader Fabio Quartararo – but mistakenly thought the race was over a lap ahead of schedule.
In slowing down and waving to the crowd at what his home track, with Espargaro having grown up mere kilometres away from the circuit, he allowed Martin, Johann Zarco, Joan Mir and Luca Marini through, realising too late that the race was still going on.
He managed to overtake Marini back but had to settle for fifth place, snapping his four-race streak of consecutive podiums.
This just says it all 💔#MotoGP | #CatalanGP 🏁 pic.twitter.com/f83PYj356H

— MotoGP™🏁 (@MotoGP) June 5, 2022
The TV feed showed Espargaro completely distraught and consoled by what was effectively a crowd of people in his pit box post-race.
"The only thing that I can say is 'excuse me' to my team, say sorry to them," Espargaro said aftewards.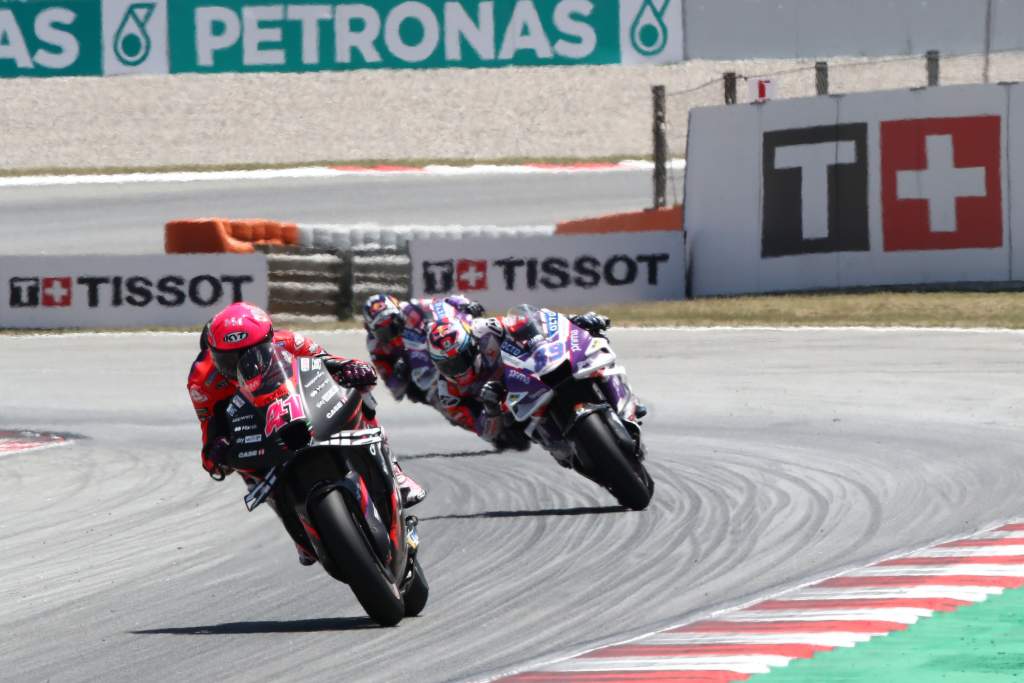 "It's a mistake that, it's not admittable [acceptable] at this category. It's completely my fault.
"My pitwall was too close to the first corner, it was the first one, so I had no time to watch the laps [counter], and the gap to Martin, I was pushing to the limit so I just watched the gap to Martin, +0.6, and then to watch the lap [count] I watched the [scoring] tower.
"And I saw L1, so I did one lap, and then I didn't remember that here in Barcelona the last lap is number zero [L0], not one.
"So I closed the gas [throttle] on the straight."
Espargaro was poised to leave Barcelona with a 13-point deficit to Quartararo, but that turned to a 22-point deficit as a result of the final lap.
"I'm very sorry for my team," he continued. "Because I know I don't have the speed of Fabio to win [today], but if I want to beat him in the championship I cannot do these mistakes.
"Today I lost nine points, so I'm very sorry."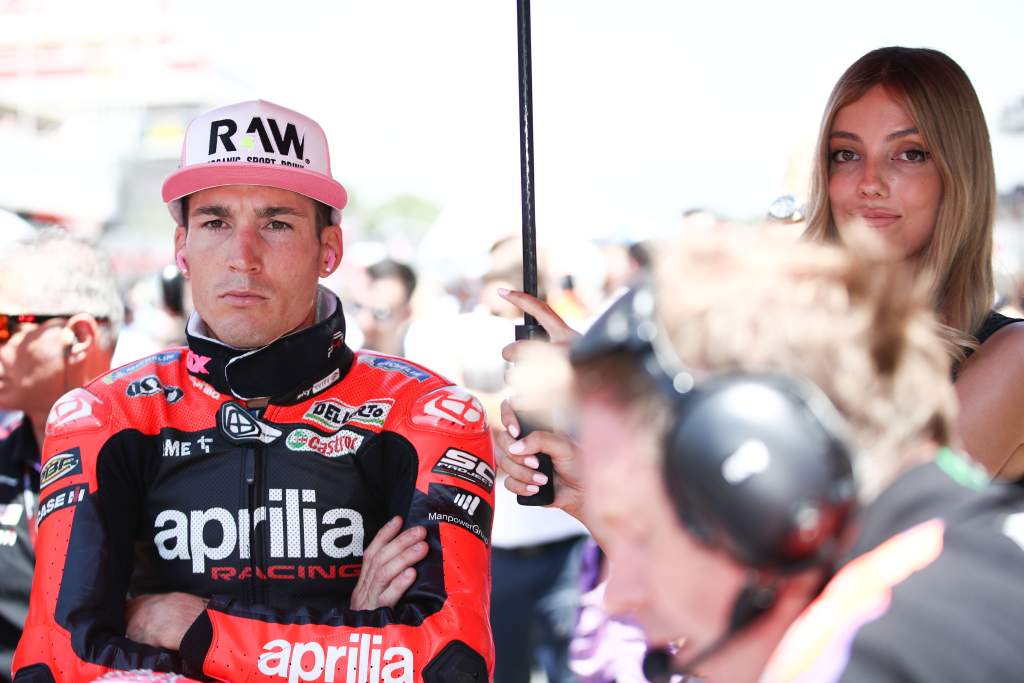 While Quartararo's win was particularly imperious, with Espargaro six seconds down already at the moment he mistakenly slowed with a lap to go, the Aprilia man believed he could've followed the championship leader.
"Yesterday between Michelin and my team everybody put a lot of worry into my body saying that I used a lot the tyre, to be gentle on the first laps.
"And I was too gentle, sincerely, because at the end of the race when I overtook Martin I had rubber enough to put [1m]41-halves and go away.
"I think Fabio was not faster than me but he was smarter, he was able to push at the beginning and then it's impossible to recover two seconds, 2.5 seconds to Fabio, but I think I could go with him at the beginning."