The most recent addition to MotoGP's team line-up nearly collapsed during its first season.
RNF boss Razlan Razali admitted in an exclusive interview with The Race that the withdrawal of title sponsor WithU left his team in "huge difficulties" that could've ended its involvement in MotoGP after just one season.
But a new deal with online security company CryptoDATA means that RNF's not only secure for 2023 but that Razali feels he's in a position to shake up how teams and sponsors interact in the series.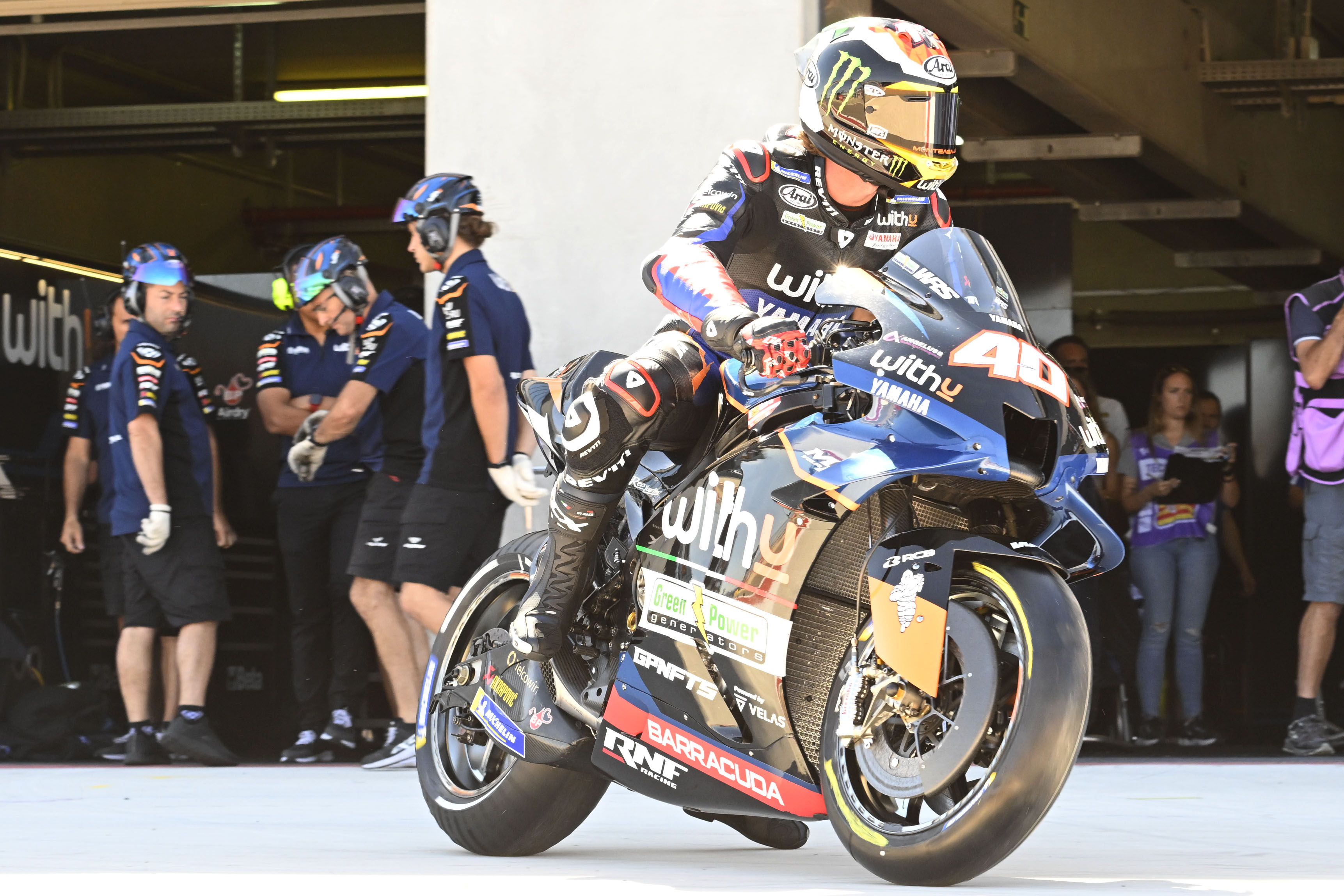 Spiralling prices following Russia's invasion of Ukraine forced Italian energy provider to end its extensive motorsport funding – just as RNF was preparing to ditch Yamaha for Aprilia machinery. Razali admits that brought his team close to the brink.
Cybersecurity firm CryptoDATA (already a sponsor of series promoter Dorna) came along at just the right time.
"It has been a very challenging, difficult year for us, in all aspects," Razali told The Race.
"From the riders' results, switching from Yamaha to Aprilia, and the most critical one, our partner, WithU, pulling out.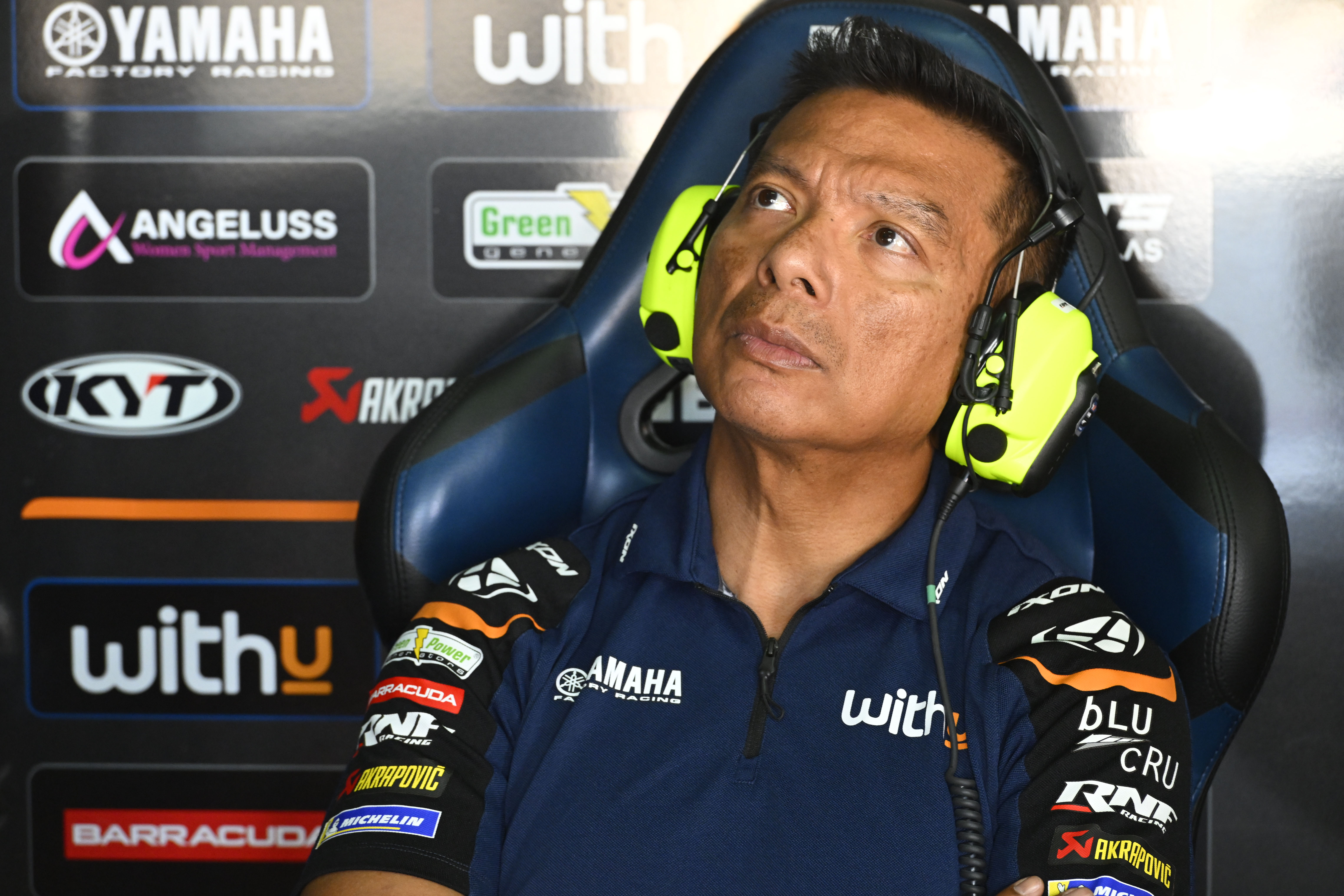 "We were in huge difficulties, because the team depends 80-90% on sponsors, and we were really in a difficult situation.
"But almost immediately, when the news came out about WithU just before Aragon [in September], that's when we met CryptoDATA, on the Saturday.
"They heard about us, heard about the problems we had with our title partner, and we met.
"To my surprise, they were already an existing Dorna partner, and they're not cryptocurrency. They're much, much more than that. Much bigger than that.
"The talk on the Saturday of Aragon weekend was about them being a new title partner. Then on Sunday, they became our guests from the VIP Village and we had more meetings, and it developed and evolved into something much more different and exciting."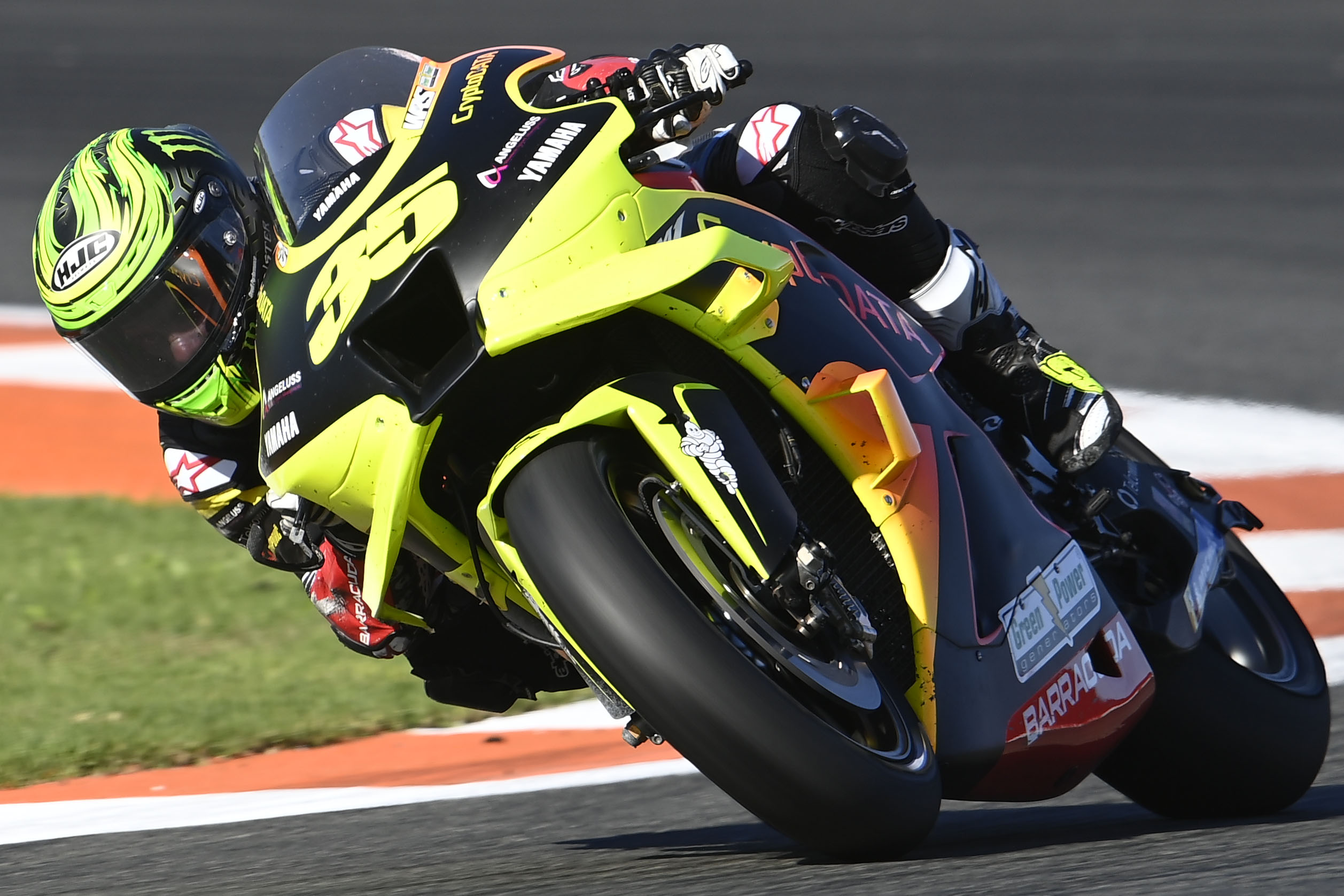 That something more exciting, in this case, wasn't just a new sponsorship deal but a move to buy a controlling stake in the team from the former Sepang Circuit CEO.
This sponsor-owner scenario isn't quite unique in MotoGP, as generator firm Pramac also wholly owns and operates the Ducati squad bearing its name.
But Razali believes what RNF and CryptoDATA have done is nonetheless a new business model – and one that he says brings potential to do things very differently.
"They made an offer to become a shareholder in the team," he explained.
"They wanted to invest because it makes more sense for them and their group of companies and brands to not just be a title partner.
"So we continued that discussion, although it was already a handshake at that time. We did a quick due diligence check, they came to Malaysia and we clarified all of that, and basically the deal was done in Sepang and we made the announcement at Valencia.
"To mark their investment, they came up with the special livery, and the rest is what it is.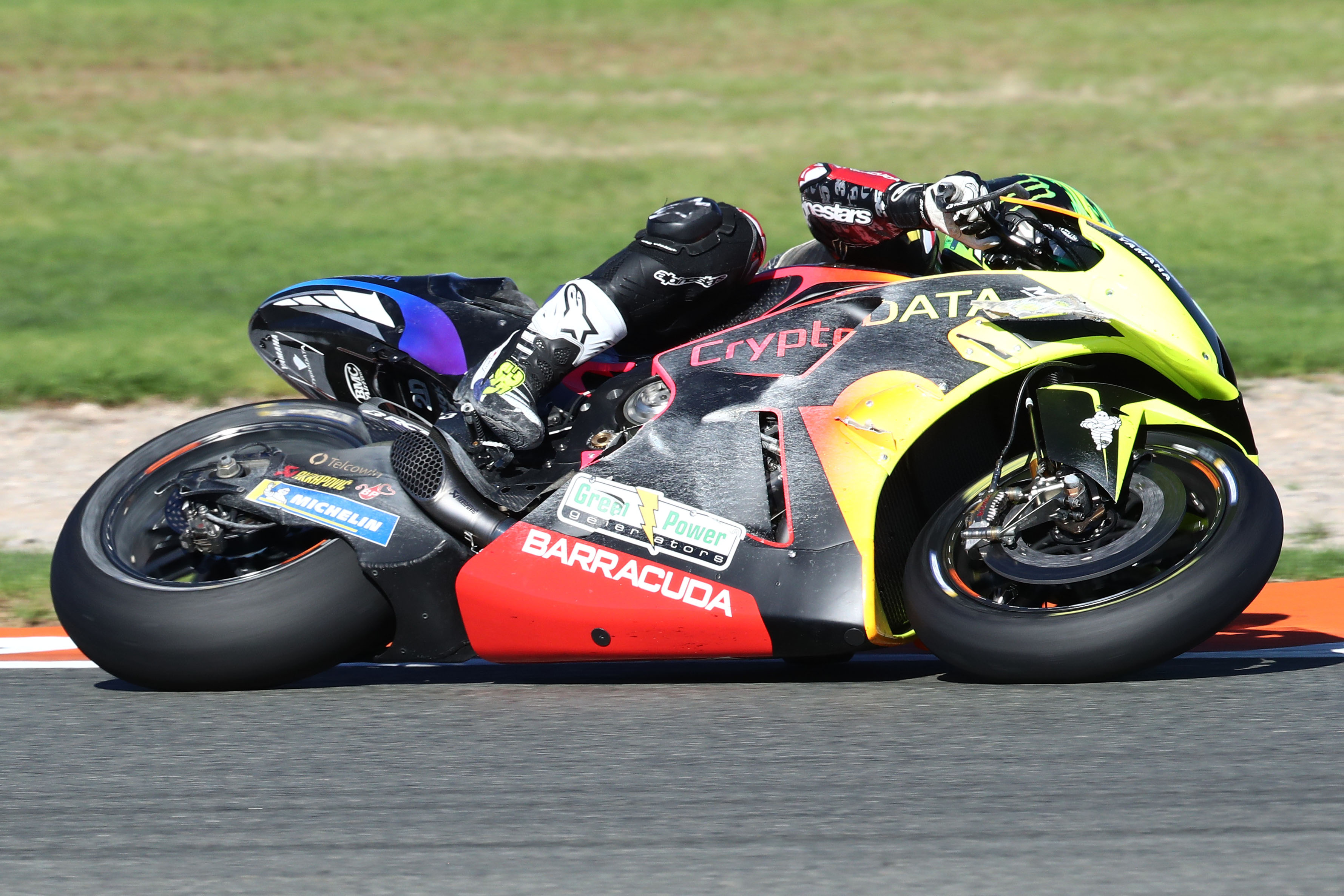 "Of course, the name of the company has this perception of them being a cryptocurrency, but they're not. Their strategy is to change that mindset.
"But whatever they are, they're a new type of sponsor for MotoGP and as a partner for us who are looking at doing something different.
"We've already identified the top five things we want to do to improve the experience of guests in the hospitality, to increase value and to create business around MotoGP. Value creation that complements the team and their business."
While ownership of the team will technically change hands, the day-to-day responsibility of running the squad will not – something guaranteed by contract thanks to Dorna's insistence that Razali and his experience remain a part of the RNF outfit until at least the current batch of team contracts with the series expire at the end of the 2026 season.
"Of course, with the change of ownership, it requires consent from Dorna, and Dorna put certain conditions into that consent which includes a financial guarantee until 2026 and that I will remain as team principal until 2026 and beyond, as and when we get the entry from them," said Razali.
"In terms of scope of work, I'll focus more on the sporting side and they'll look at the marketing and the sponsorship part of the team.
"For me, in general, it's great to have new sponsors, new partners for MotoGP, and that's something that the series needs, as we all know."