It's been a pre-season filled with panic, last-minute problem solving, new devices and surprises – both good and bad – on and off the track. The rollercoaster MotoGP pre-season ended on Monday at the Losail International Circuit in Qatar, where the championship will kick off at the beginning of next month. However, with only six days of testing this year, there are still more questions than answers as we go straight into the longest season ever.
Can Vinales turn testing pace into a title assault?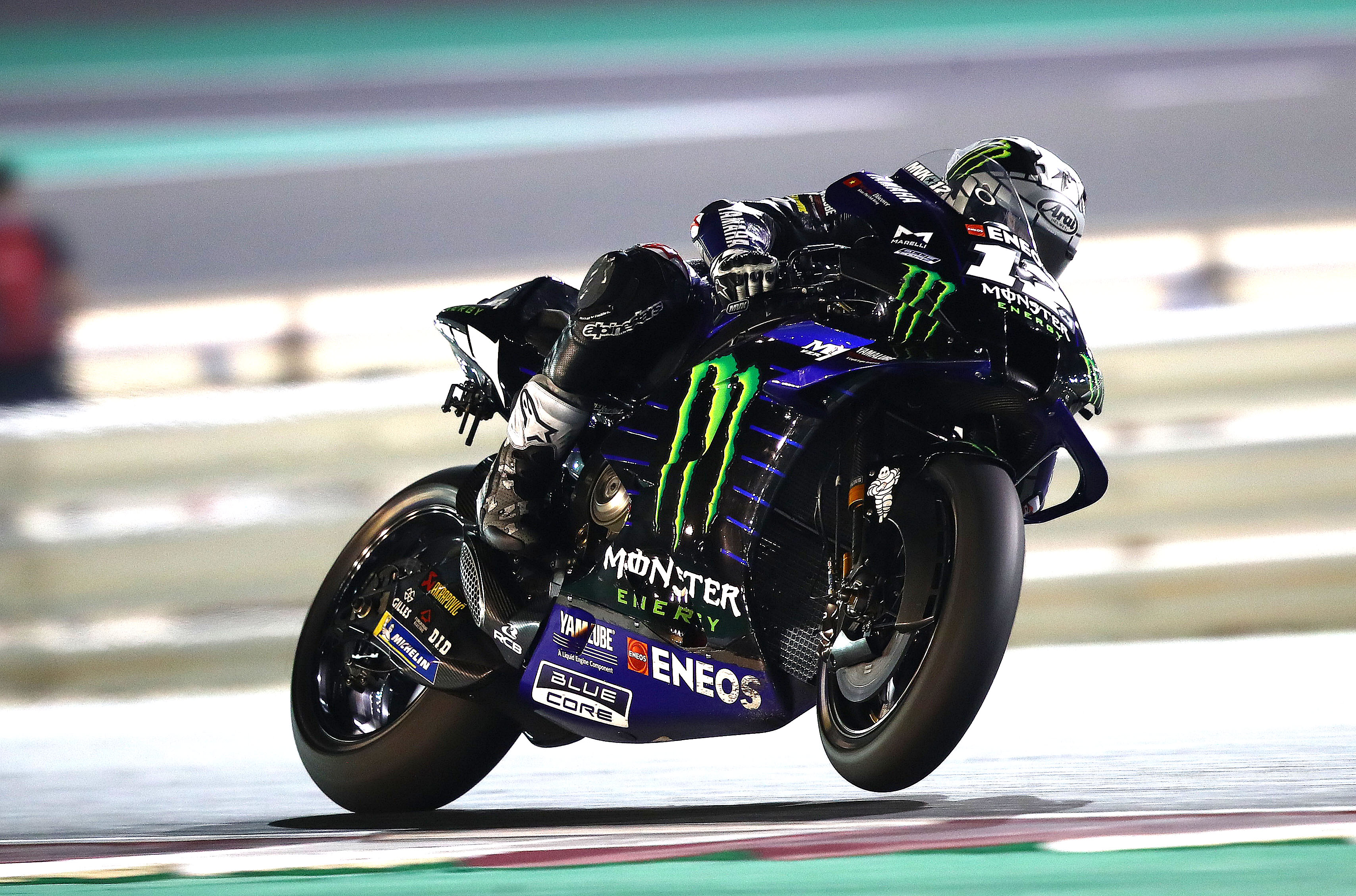 For the past few seasons, Maverick Vinales has been the undisputed king of MotoGP winter testing. While able to bash out fast laps on request, it has nonetheless all been in vain when he has been left unable to convert it into race pace. But, seemingly a changed man in Sepang and Losail, it's 'Vinales 2.0' who is heading into the 2020 season – and it could make for some interesting conclusions.
Admitting during testing that the new inner calm and maturity he's found has made a huge difference, Vinales has gone from being someone angry to finish anything less than first to being happy about being outside the top 10, knowing he's got incredible race pace in his back pocket.
The one question remaining now is whether or not he's capable of sorting out his opening lap dramas. MotoGP's worst starter and unable to get the best out of the bike with a full tank of fuel, Vinales thinks he's fixed that (aided by Yamaha's new holeshot device). But only time – and a proper race start – will inform us for certain.
Will Marc Marquez's late discovery save him?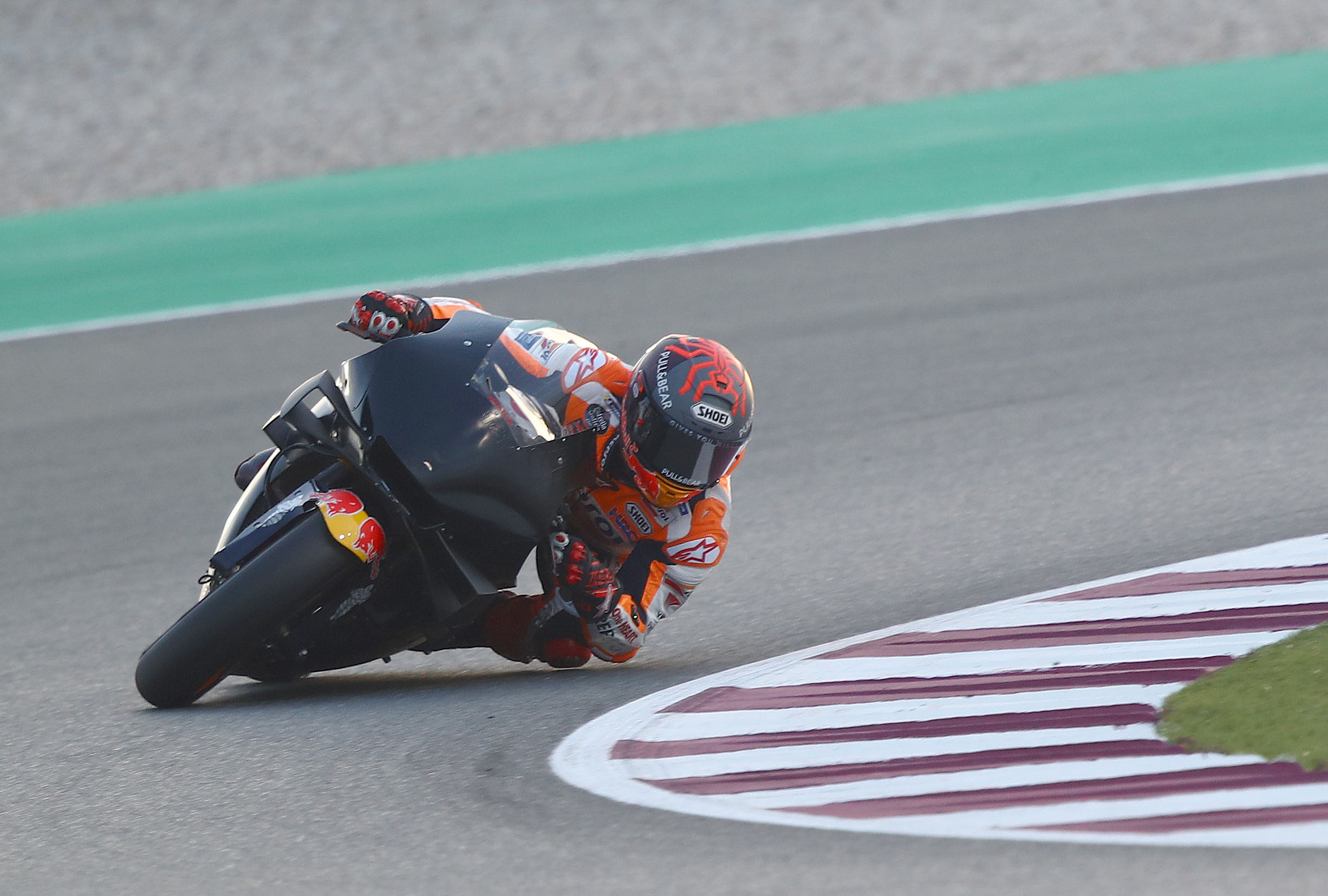 It's exceptionally hard to judge the reigning champion's form as he sets out to defend another championship in the premier class. He struggled throughout both tests, barely making an impact on the top 10 let alone the top three. Sharing his complaints with fellow Honda veteran Cal Crutchlow – both struggled getting the 2020 RC213V to brake, turn and accelerate as required.
However, ditching their new aerodynamic package with only a few hours of testing left, Marquez seems to have found a late miracle. Bringing echoes of 2016, when a similar discovery in Losail was able to save his season, he sounded like a new man after the final night. It hasn't fixed his problems entirely though, and essentially having to start again with their development program means that there's a lot of work to do before round one.
Marquez's persistent shoulder injury is making things all the more difficult. Still not fully recovered from off-season surgery thanks to a niggling trapped nerve, he's not at 100% and won't be for Qatar. Whether that slows him down significantly or whether it's something that his rivals can exploit in the opening rounds of the season remains to be seen – but it could make for an interesting couple of races!
Can Rossi solve his tyre-wear woe and rebound?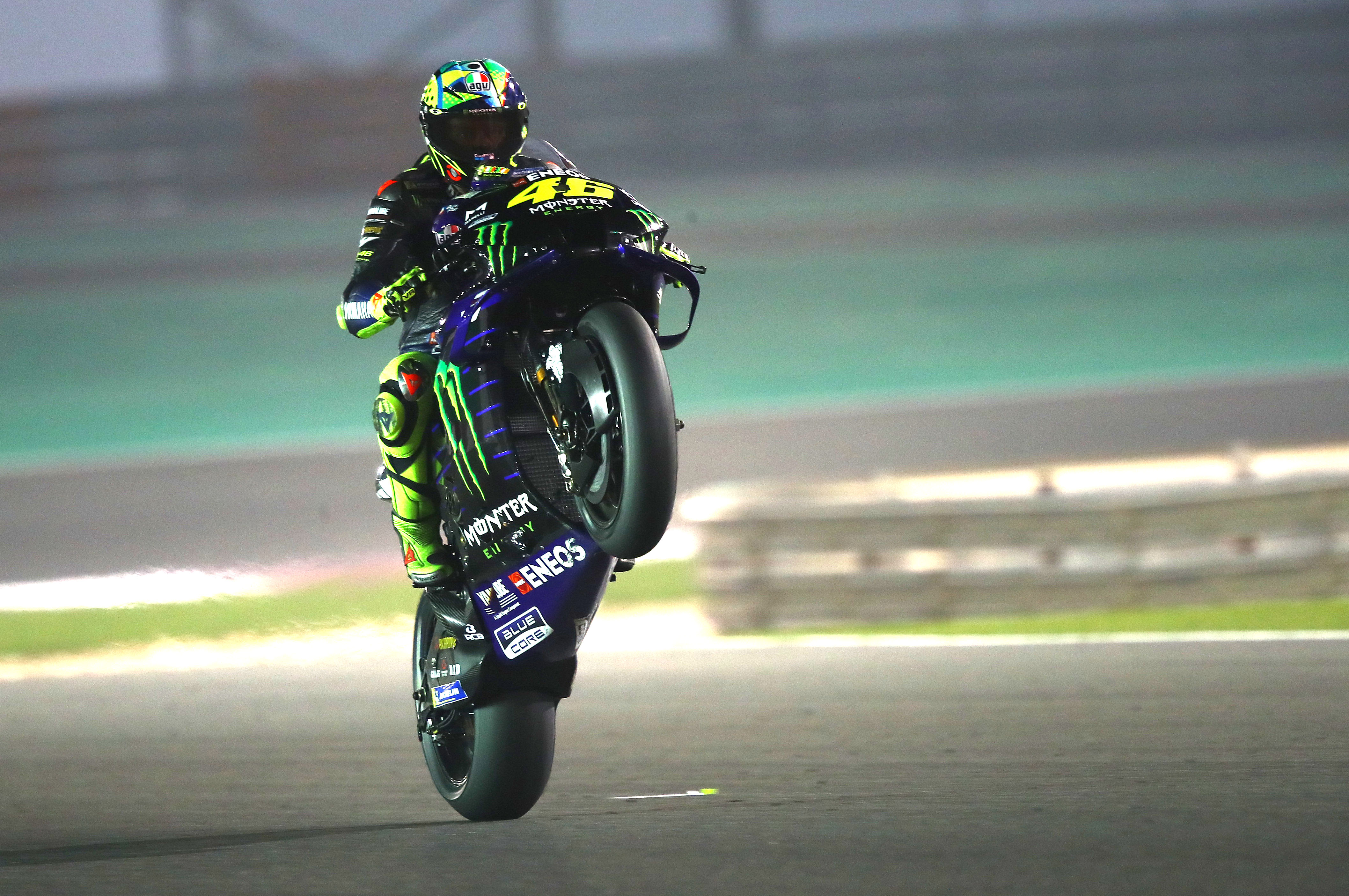 We all know that Valentino Rossi is a racer, not a tester, and 12th place on the combined times at Losail isn't something that we should be reading too much into. Uncharacteristically crashing out on Monday while pushing for a fast lap, but quick throughout the weekend, it looks like Rossi has made a similar step forward to the one that the rest of his Yamaha colleagues have found during the winter.
But he wasn't upbeat on the final night. Still suffering from tyre degradation in the final laps of his long runs, he admitted that he's not ready to win races until Yamaha finds a solution to the problem that plagued him throughout 2018-'19.
There is light at the end of the tunnel for him. While Rossi's team-mate Maverick Vinales and satellite rider Fabio Quartararo appear to have solved the tyre-war issue, it sounds like the solution to Rossi's problem lies not with the Yamaha M1 but with his settings. Still learning how to work with his rookie crew chief David Munoz, it might be a few more rounds before he finds the secrets to being competitive – but Yamaha are in there somewhere.
Can new KTM and Aprilia bikes live up to the hype?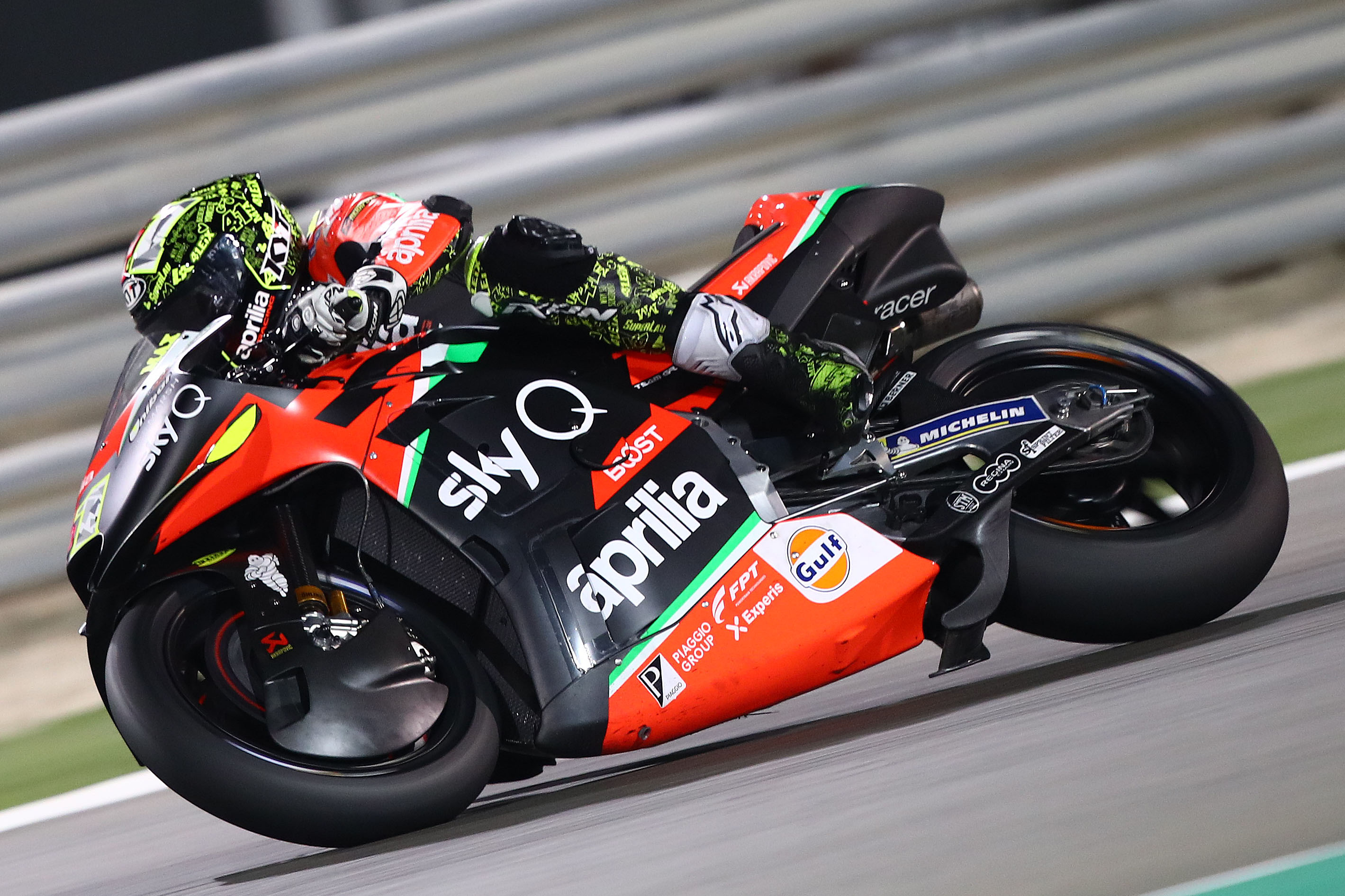 It is clear that both Aprilia and KTM have made huge gains over the winter break. Bringing radically different new bikes, lining up with more experience than ever before and full of motivation after successful pre-season tests, it's going to be exciting to see what they can deliver.
KTM is perhaps further forward than its Italian rivals, boosted by a lucrative Red Bull deal and a huge workforce at its Austrian headquarters. Both Pol Espargaro and rookie Brad Binder were impressive throughout testing. Some have suggested that Binder is the perfect rider for the project, with an influx of new talent and no understanding in the difference between a 'good' MotoGP bike and a 'bad' one, perhaps the key to KTM's success the same way it worked for Fabio Quartararo in 2019, with a fresh perspective on things.
Aprilia is also in an exciting place, with Aleix Espargaro confident that a brand new engine configuration is the final puzzle piece he needs to be able to challenge for podiums. Still in a state of flux as the team await news on Andrea Iannone's drug ban (they're expecting a decision by Friday), it seems to have not hampered development too much over the winter and the team is raring to get going now.
Does Suzuki have what it takes to be title contenders?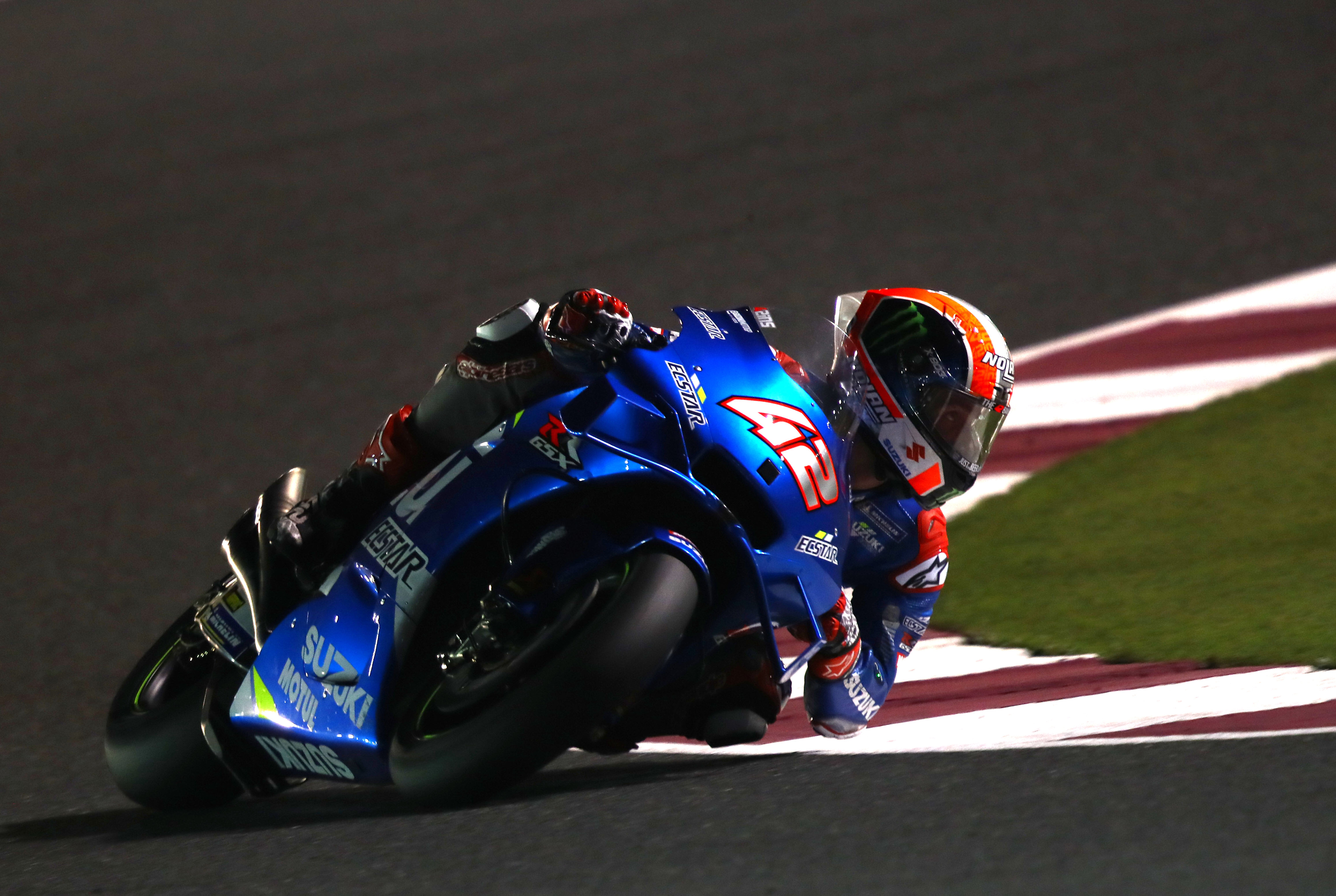 Suzuki riders Alex Rins and Joan Mir have been the quiet men of winter testing, rarely setting the world on fire but getting an excellent job done behind the scenes. Refining their GSX-RR into what looks like the match of anything that the bigger Japanese factories can produce, it has never started a season looking so competitive.
Rins, in particular, is looking like he might be ready to break through into the ranks of title contention. A double race winner in 2019 (a feat matched only by Maverick Viñales, Andrea Dovizioso and Marc Marquez), the factory's step forward will make it easier to surpass that number this year.
And while we can't quite talk about Joan Mir – entering his second season in MotoGP – as a title contender until he has won a race, the youngster has his sights set on that milestone early in the year – with a few people suggesting that he might even have the pace to do it at the opening round in Qatar.
The only question still to be answered by Suzuki's riders relates to their qualifying woes. A disaster in 2019 and still not fully addressed in testing, they need to place themselves better on the grid if they want to get involved in the fight for victories more regularly.