Red Bull KTM Tech3 team boss and President of the International Race Teams Association Herve Poncharal has told The Race that he believes that completing ten races would be enough to allow MotoGP to decide the 2020 championship.
MotoGP has been unable to get any racing underway at all so far in 2020 and there is much uncertainty about when it will be possible to get the action back on track due to the coronavirus pandemic, but Poncharal believes that a tight ten-race season would still be enough to allow a worthy champion to be crowned.
"There is no minimum number of races we need to have. Right now I think there's something about having 13 races, but we're facing a situation that was previously unthinkable. When you are in extraordinary times you have to be flexible," Poncharal told The Race.
"Ten races would be like a dream. Let's say we can have ten; then we should give the trophy to the rider, team and manufacturer that comes out on top after ten races.
"Everyone will push and try so hard to race, after going through such a tough crisis, but the races will be all back to back.
"It'll take an incredible effort from everyone to win, and whoever does will deserve to be a world champion. Say we have four races though – maybe that's not enough though."
But Poncharal is under no illusions about how difficult the global situation remains. Unwilling to speculate about when he expects action to return to track, he is adamant that putting a date on it until the situation becomes clearer is a stupid idea.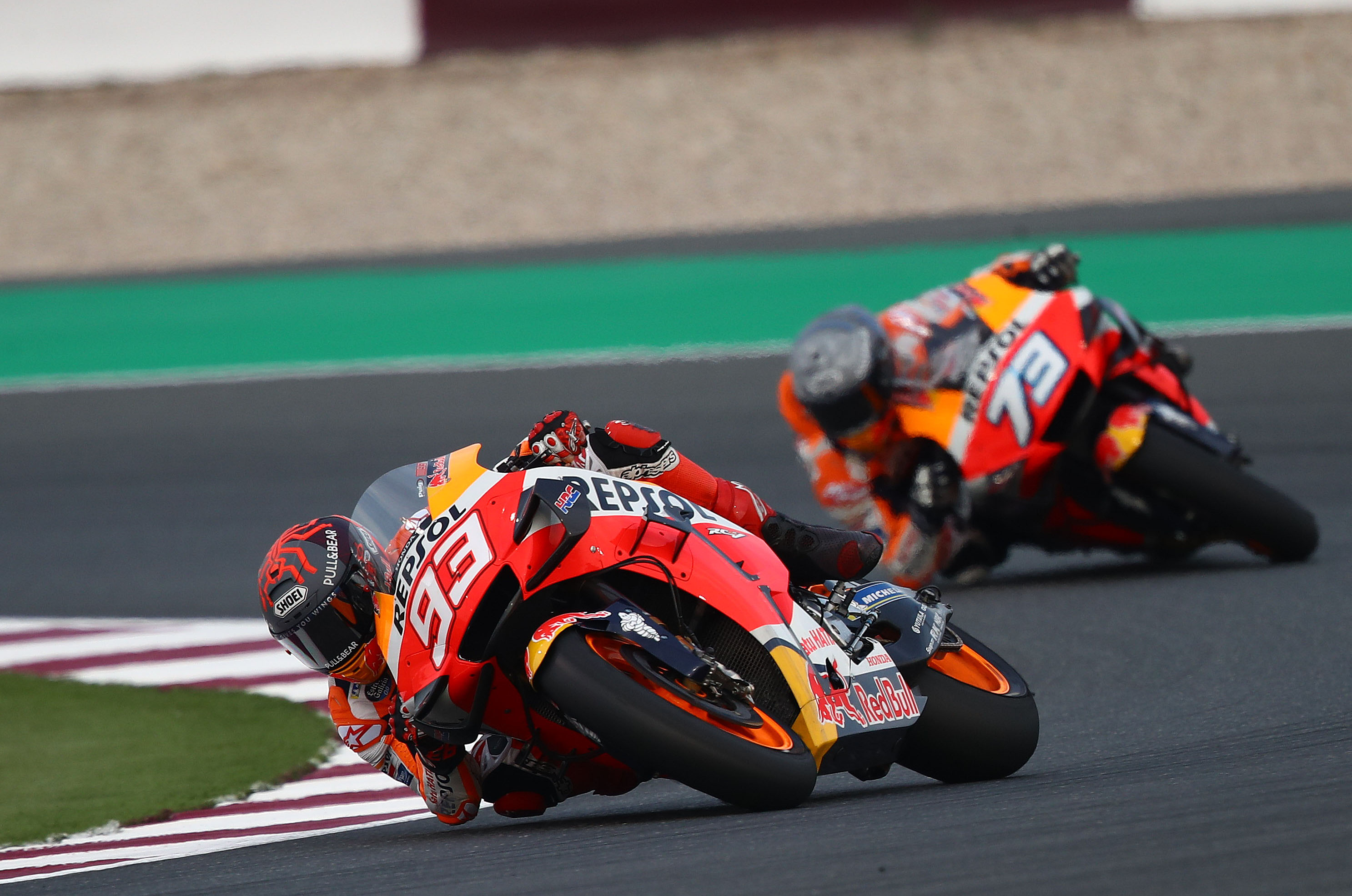 "It's easy for people at home to understand the situation though because most of them are stuck at home.
"It is something they can feel and touch for themselves and can see how unpredictable the future is right now. Formula 1 is saying that it will restart in July, but I don't know about that.
"F1 has always been bigger than MotoGP, but it is our big brother because we have exactly the same business model and the same problems.
"F1's issues are almost a carbon copy of ours, and sometimes its OK to say 'I don't know.' Anyone who tells you that they know what is going to happen right now is a fruitcake."
It is very likely, however, that MotoGP bikes and riders will be back on track before any competitive racing happens.
It has already 21 weeks since the last MotoGP race and two months since a bike last turned a wheel in anger at the Qatar test, and Poncharal says that despite budgetary concerns there will have to be an official test before racing resumes.
"Right now the immediate priority is to be very careful about what we're going to do and how much it's going to cost, but having said that, an even higher priority is the safety of the riders.
"Let's be positive and say that we're going to be able to start again in September. The last time the guys will have been on a MotoGP bike will have been March in Qatar.
"I clearly think that they will need a two or three-day test, in order to let the teams get used to work on the bike again and to let the riders get used to the feeling again with no pressure. I think everyone would unanimously support that.
"There is a total consensus that we can't start racing without having some free testing so that everyone can get used to MotoGP bikes again without having to start with too much pressure."