Next weekend's Japanese Grand Prix at Motegi, the first scheduled event at the Honda-owned circuit since 2019 thanks to the COVID pandemic, may be at risk of not happening, with extreme weather set to hit the country this week that could delay the arrival of both cargo and personnel from this weekend's Aragon Grand Prix in Spain.
There have been a series of extreme weather warnings issued for the island nation as it braces itself to be hit by super typhoon Nanmadol, a tropical storm predicted to be one of the most intense on record. With Nanmadol being called 'unprecedented' by some forecasters, some parts of the country are predicted to receive 400 mm (16 inches) of rain and wind gusts of up to 235 km per hour (145 miles per hour) in the next few days.
That coincides with perhaps the tightest back-to-back turnaround in MotoGP history, with the series travelling 10,500 kilometres (6500 miles) across the globe from Spain to Japan.
Series bosses have already put extraordinary steps in place to prevent at least some disruption, announcing earlier this year that there would be no Friday morning free practice sessions in an attempt to create a bit of a time buffer should there be delays.
However, with weather conditions now throwing a huge spanner into the works for the championship's logistics planners, German publication Speedweek has reported that there are frantic conversations happening on Sunday at Aragon in an attempt to ensure that next weekend's race goes ahead at all.
With only another four days separating Japan from the next round in Thailand, it seems that a decision will be made in conjunction with the series' freight specialists on Sunday afternoon following the conclusion of the Aragon race on whether to continue to Japan or potentially risk losing out on holding the race for the third year in a row.
That at least should be aided by paddock organisers IRTA already having a man on the ground in Japan to coordinate the paddock's arrival, with team member Geoff Dixon leaving Aragon early to travel on to Motegi ahead of the first shipments.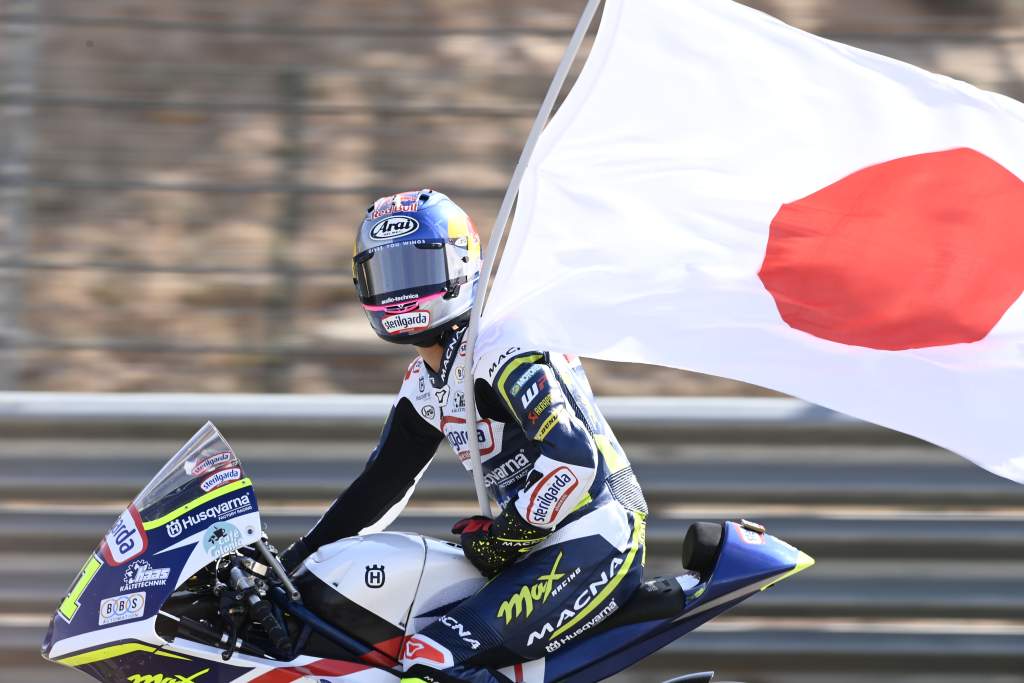 One person not too concerned so far is Japanese Moto3 frontrunner Ayumu Sasaki, with the Aragon podium finisher convinced that despite possible delays, his country's experience with tropical storms should ensure the race carries on.
"Japan is used to typhoons," he said after finishing second on Sunday. "Maybe not the European guys, but when I was young we had typhoons every month.
"It's not such a big deal, and maybe to arrive on Monday or Tuesday will have some flight problems, but during the weekend the typhoon is gone and I'm not worrying about it."
Following the lessons learned earlier this year when Friday practice at the Argentine Grand Prix was cancelled due to delays in the air freight arriving at the Termas de Rio Hondo circuit, organisers Dorna and IRTA have already went to extensive lengths to make sure that things would run more smoothly for the Spain-to-Japan connection, a schedule in part designed to fit around the 2022 F1 calendar.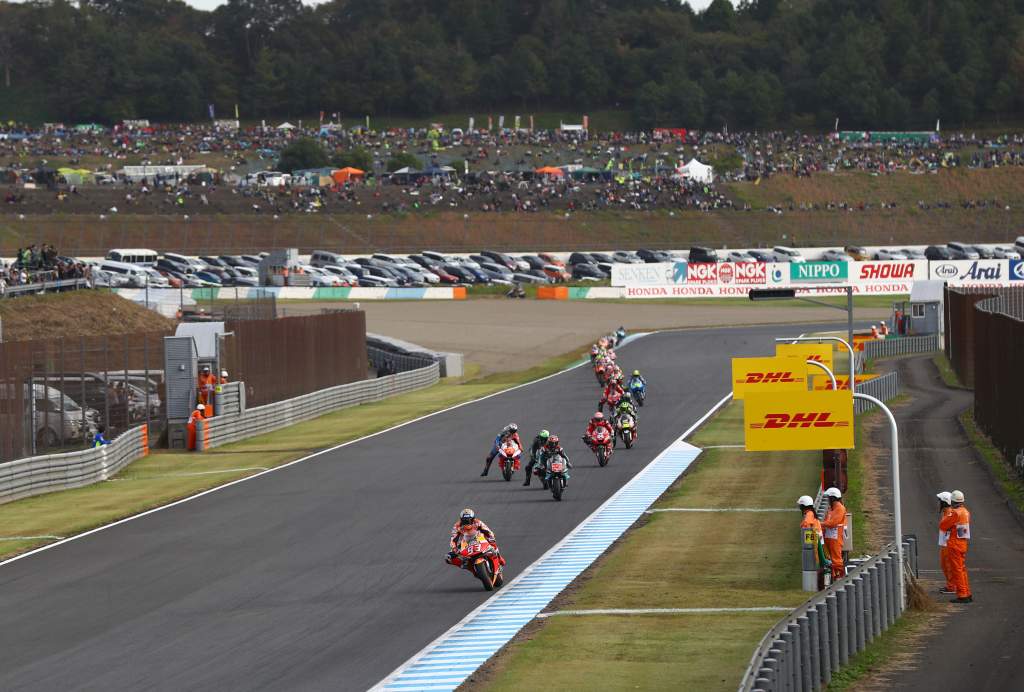 These efforts included plans to, exceptionally, allow teams to complete freight customs clearance not at local airports as is normal but instead in specially-secured sections of the paddocks in both Motorland Aragon and Motegi, with customs inspectors travelling to both tracks to speed up the process.
However, should cargo flights not be able to land in Japan until after typhoon Nanmadol has dissipated, something not currently forecast to happen until Wednesday night, it means that the championship could be in a race against time for the second time this year to make sure that a race weekend goes ahead.
With four-in-a-row race winner Pecco Bagnaia in a race to close down Fabio Quartararo's points lead and with only five rounds scheduled to happen following Sunday's Aragon Grand Prix, the loss of a hugely significant 25 points from the table would have a significant championship impact.
However, with Bagnaia the man on a hot run of form and the favourite for the race at Motorland Aragon, it's reigning champion Quartararo who might be the person unhappiest with the news. With the current part of the championship the least suited to his Yamaha M1, the Motegi race should in theory tip the advantage back towards Quartararo's favour if it does take place.