The way in which news of MotoGP's planned new sprint race format has emerged (with much of the grid finding out not from series promoter Dorna but from the media) has prompted fresh calls among some riders for them to finally act on threats they've made previously and unionise.
And for the first time, one of the current grid has put their name forward as a potential leading representative in that riders' union.
Riders were not officially informed until Friday night's safety commission meeting about the upcoming format changes despite team bosses being briefed at lunchtime at the Red Bull Ring and the news leaking out to the media minutes later. Many of the racers were left venting their frustration at not being offered a chance to contribute any of their advice and experience to the plans.
"Still the riders don't know," explained Repsol Honda's Pol Espargaro during his Friday night media debrief, hours before the safety commission. "I thought that they would tell us, and the safety commission is where they normally tell us these kinds of things.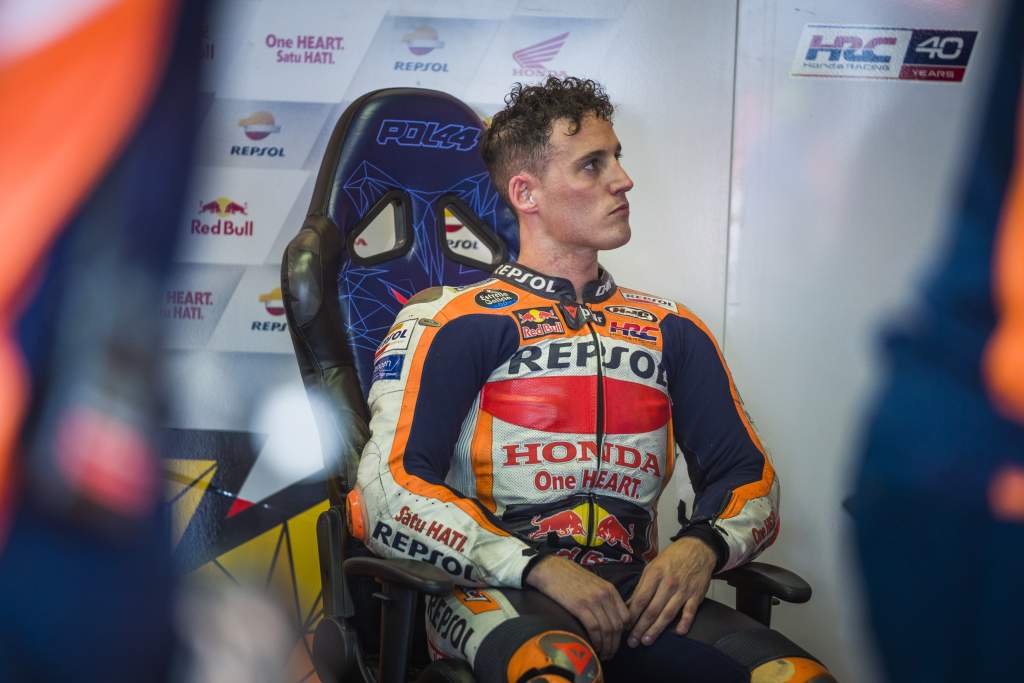 "It would have been nice to hear this before we realised by the press that we're going to race twice [per weekend] next year. We are the riders and it would not be bad if they had asked us beforehand.
"The idea is that we take double risk by doing the same job for the same money. We race twice a weekend, and racing means more risk."
That frustration has in turn reignited calls for a riders' union. It was considered by some of the grid earlier this year in response to Romano Fenati being sacked by his Moto2 team after only five races despite having a contract in place, and those calls were best explained at the Austrian Grand Prix by rookie rider Fabio Di Giannantonio, who even had a suggestion for the natural person to lead the organisation: the retiring Andrea Dovizioso.
"We are trying to copy F1 and World Superbikes without realising that we have 22 races around the world and every race takes one week," said the Gresini Ducati rookie.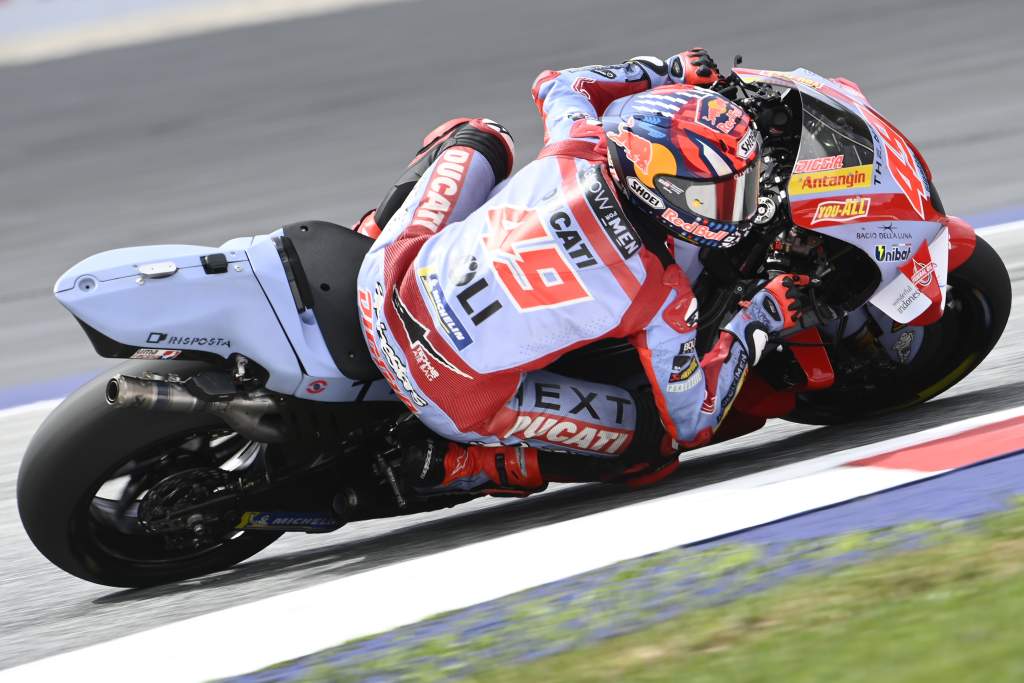 "There are some tracks where it is already very tough physically to end one race and to add another on Saturday is a big bullshit.
"As we go forward more, the more we need a federation for the riders. IRTA [the International Race Teams' Association] and [series organiser] Dorna decide things for us but we are the guys who go on track. We are the guys who are suffering arm pump, injuries, and a lot of other things – but we cannot decide anything."
F1 already has a similar organisation, the Grand Prix Drivers' Association, which has run in its current guise since 1994 following the deaths of Ayrton Senna and Roland Ratzenberger at Imola. It acts as a trade union for F1 drivers, currently chaired by the retired Alex Wurz, with two current drivers in Sebastian Vettel (Aston Martin) and George Russell (Mercedes) serving alongside him as fellow directors.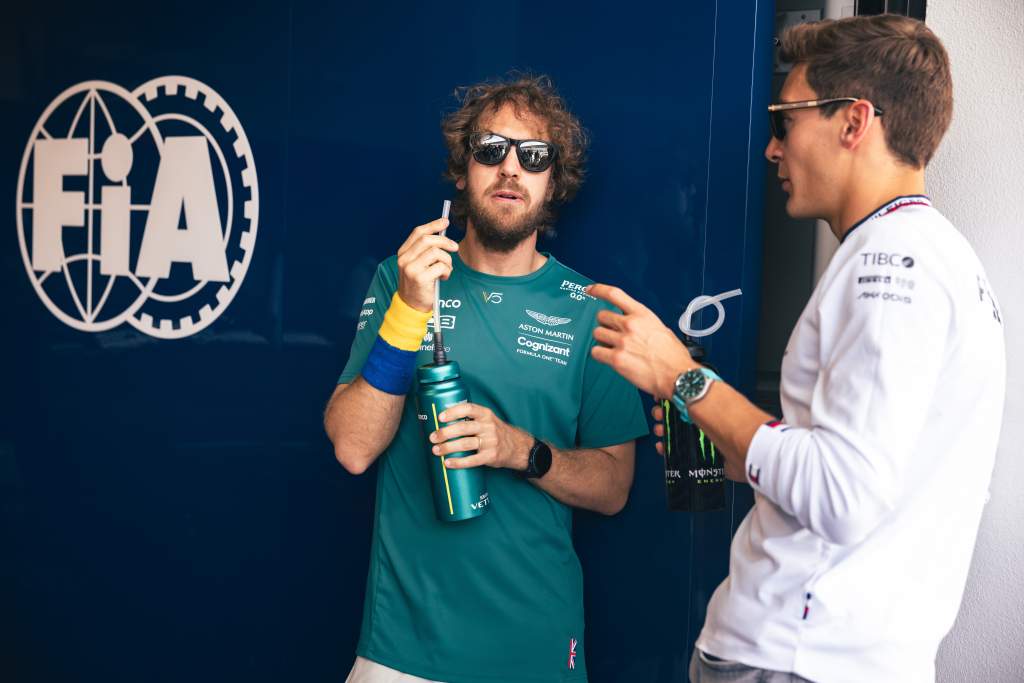 And, with Dovizioso set to retire from grand prix racing in only two races' time, Di Giannantonio says the timing is ideal to both form the union and put his veteran countryman in charge of it.
"I think it is the right moment to build an association of riders, so that when there are these decisions, the suggestions of the riders can be listened to, as well as the teams and Dorna, to make everything good," Di Giannantonio said.
"I think [the leader should] not be an active rider, to have an outside view, but still be a racer, otherwise you cannot do your business well. I would choose a guy like Dovi for example, who I think would be a good choice.
"He has always been super diplomatic, calm and on the riders' side."
When asked about it in the past (before the news of his surprise mid-season retirement plans emerged), Dovizioso has always remained somewhat open about what the future might hold for him.
But when questioned about Di Giannantonio's idea, the series veteran seemed to tentatively throw his hat into the ring should riders manage to come together in the near future.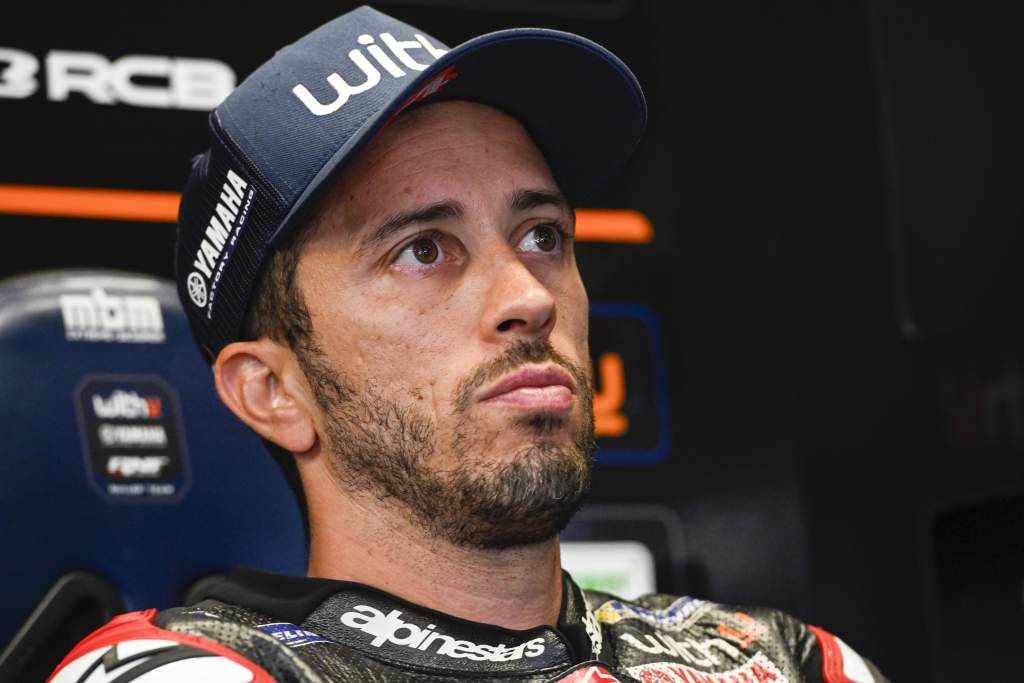 "I would like to know more details because I don't want to say what I think until I know more," he said of the sprint race plans.
"In my opinion, the riders don't have to decide it, but the feedback from them is always important because maybe you haven't thought about everything and the riders can give you something important to think about.
"Maybe [I could lead a union]. If they ask me, I will consider it. For sure there is always something that can be better, and to be bold and to speak about details like this would be better, but it's not that easy to create it, to really make something good from it. Let's see."