2021 was something of a quiet year for MotoGP rookie Luca Marini, as the VR46 Ducati rider made his debut in the premier class rather as we expected him to – without much in the way of fanfare.
But with a solid year of learning his way under his belt now, the 24-year-old is looking forward to bigger and better things next time out.
Throughout the Italian's career, that's very much been the way in which he's gone about things: never quite setting the world alight but very much someone who learns his way from hard work and study.
Taking after big (half) brother Valentino Rossi in his studious approach to race weekends, it's common for Marini to be one of the last riders to vacate his garage post-session, and it's not unusual to spot him clutching a stack of timesheets or sector analyses as he moves around the paddock.
And that's been reflected in his results throughout 2021, with a slow start outside the points in Qatar followed by a notable uptick as he found his form.
Finishing the year both as a consistent top 10 challenger and as the only rider to complete every single race of the season, it was the year that many forecast for him – including Marini himself.
"I expected more or less this situation," he admitted to The Race. "I would like to be a little bit stronger in the races, because I feel like I could have done something more there. But because of many situations it was impossible to do more.
"Every weekend has been a little better. If I look back to the whole season, it's like this.
"I started quite far away, sincerely, then I started to improve. In the middle part it was a bit flat, but then there was a second improvement, and I'm satisfied with that."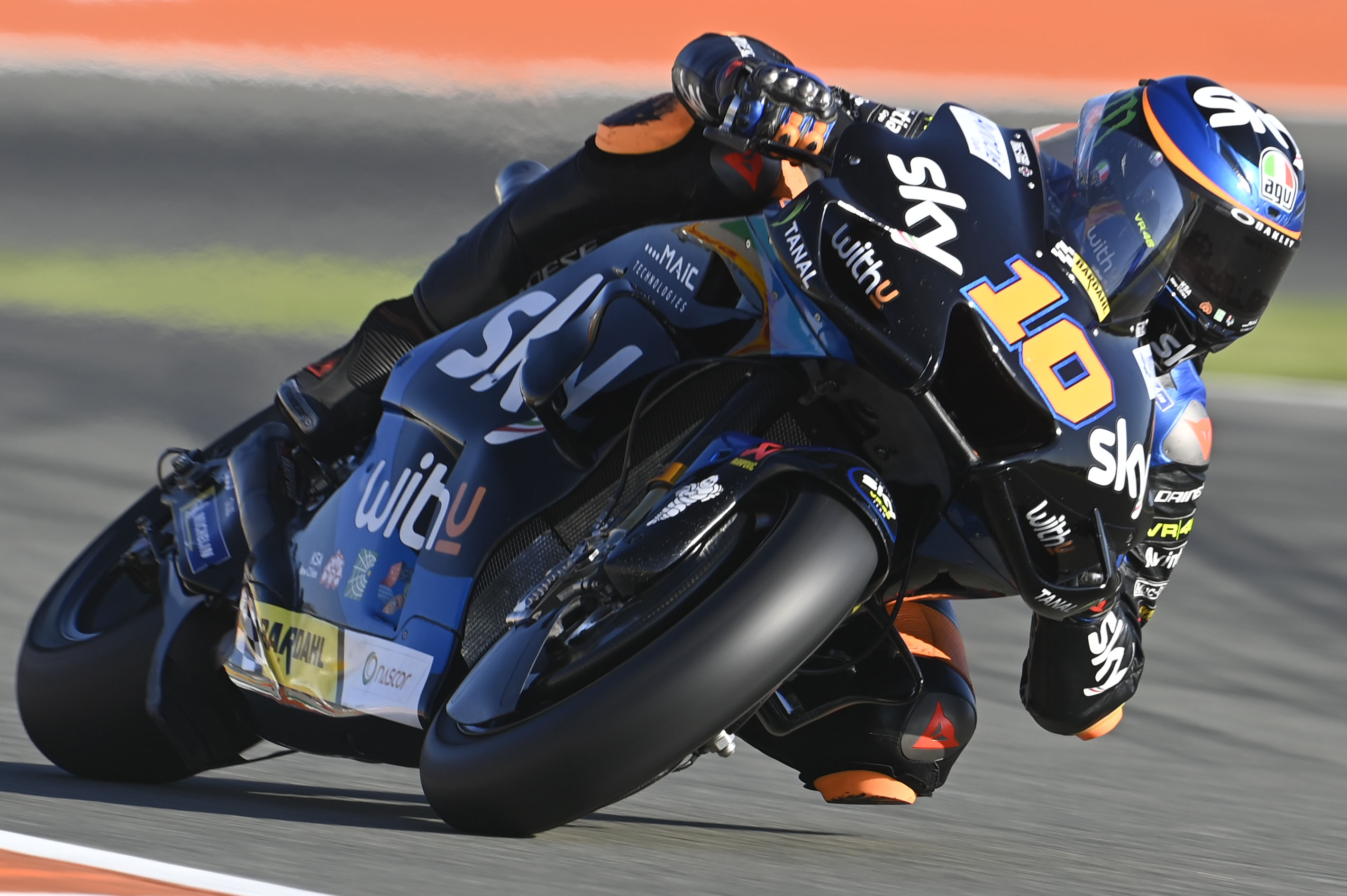 Beyond the gradual improvement, there was still more than one stand out moment for the rookie, with strong performances at both the Red Bull Ring and at home at Misano providing some headlines.
"I'm quite happy about for example the result of Austria," he said of his wet track performance on slick tyres en route to fifth, "because I was lucky but also brave, and fully focused to not make mistakes.
"But maybe Misano, especially Misano 2, were the strongest weekends of the year. I was able to be one of the top five or six riders all weekend and I finished the race in ninth. It was a really good weekend and I'm proud of that."
And while he might be happy with how the year concluded, Marini says he's even more happy with what he learned along the way – and is excited about the chance to put 2021's lessons into play next year, when he steps up from an old 2019-spec Ducati Desmosedici to a brand new full-factory 2022 bike.
"I've grown in all the areas," he insists. "It's not some specific detail that I've learned better than others, it's a personal growth that was important.
"I didn't expect so much change from Moto2 to MotoGP, but it's a completely different world.
"So now that I've understood many things, it's much better. I've improved a lot in so many areas, and it's now just to work on the two or three little details.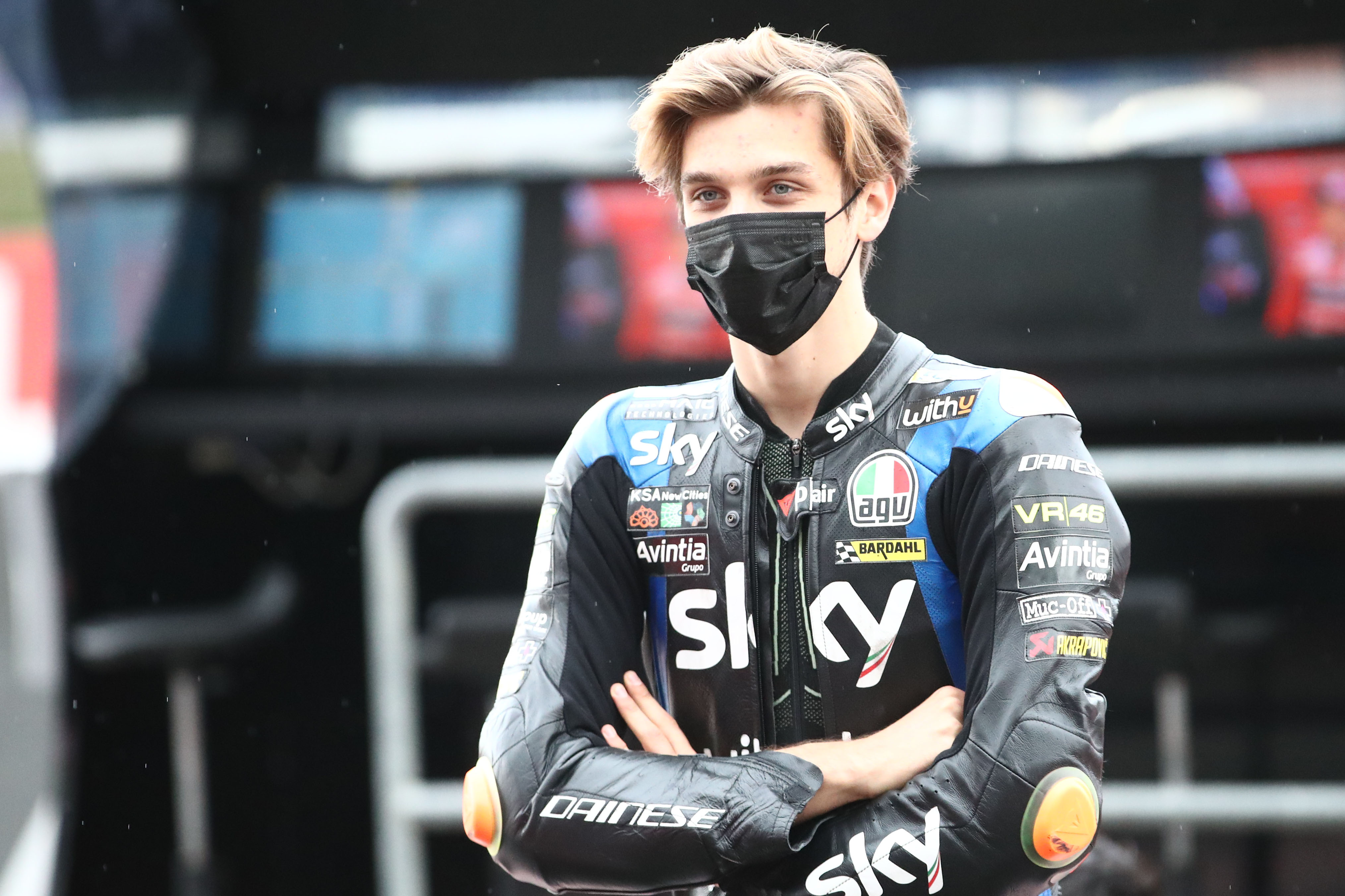 "It was a positive season where I grew a lot, as a person and as a rider, and I have really good motivation for next year. The new project of the VR46 Academy can be a great thing, and with the support of Ducati, I hope that we can do great things.
"More or less the target of this season was what we did. I didn't expect something special, but I think that next year we can do something great."
And of course, the icing on the cake of that season was the fact that he got to share it with his brother despite the 19-year age gap between them – with some special memories for both Marini and Rossi as one joined and the other bowed out.
"It's been a pleasure to share with him his last season," he says. "I'm really proud to have arrived to MotoGP in early enough time that I could spend some time on the track with him."