LCR Honda racer Alex Rins will miss the next two rounds of the 2023 MotoGP season, with World Superbike racer Iker Lecuona set to replace him in Malaysia and Qatar.
The news extends Rins's injury absence by at least another two weeks as his imminent departure from the team and move to the factory Yamaha team for 2024 looms closer and closer.
Rins was first injured at the Italian Grand Prix in May, when he crashed during the sprint race at Mugello and shattered both bones in his lower right leg. Struggling since then not just with regrowing his tibia and fibula but also with severe nerve pain as the injuries healed, it has meant that since then he's raced just a handful of times in something of a yo-yo recovery.
After missing the following seven rounds of the championship as he sat at home from May until October, he first attempted to return to MotoGP action at Motegi early last month - but was forced to withdraw after only a single day of practice.
He then subsequently attempted a return a week later at the Indonesian Grand Prix and finished a very respectable ninth at Mandalika. But he was then unable to continue the following weekend at Phillip Island, where he was a victor twelve months prior.
Flying home immediately to undergo a minor procedure on his still-healing leg and missing the next round in Thailand, he had at the time hoped to be fit to return to action for the final triple-header of the season.
However, the LCR team confirmed on Monday that that wouldn't be the case, with Lecuona (who has already replaced not just Rins but also both Marc Marquez and Joan Mir at Repsol Honda this season) will step in not just for this weekend's Malaysian Grand Prix but also for the Qatar race a week later.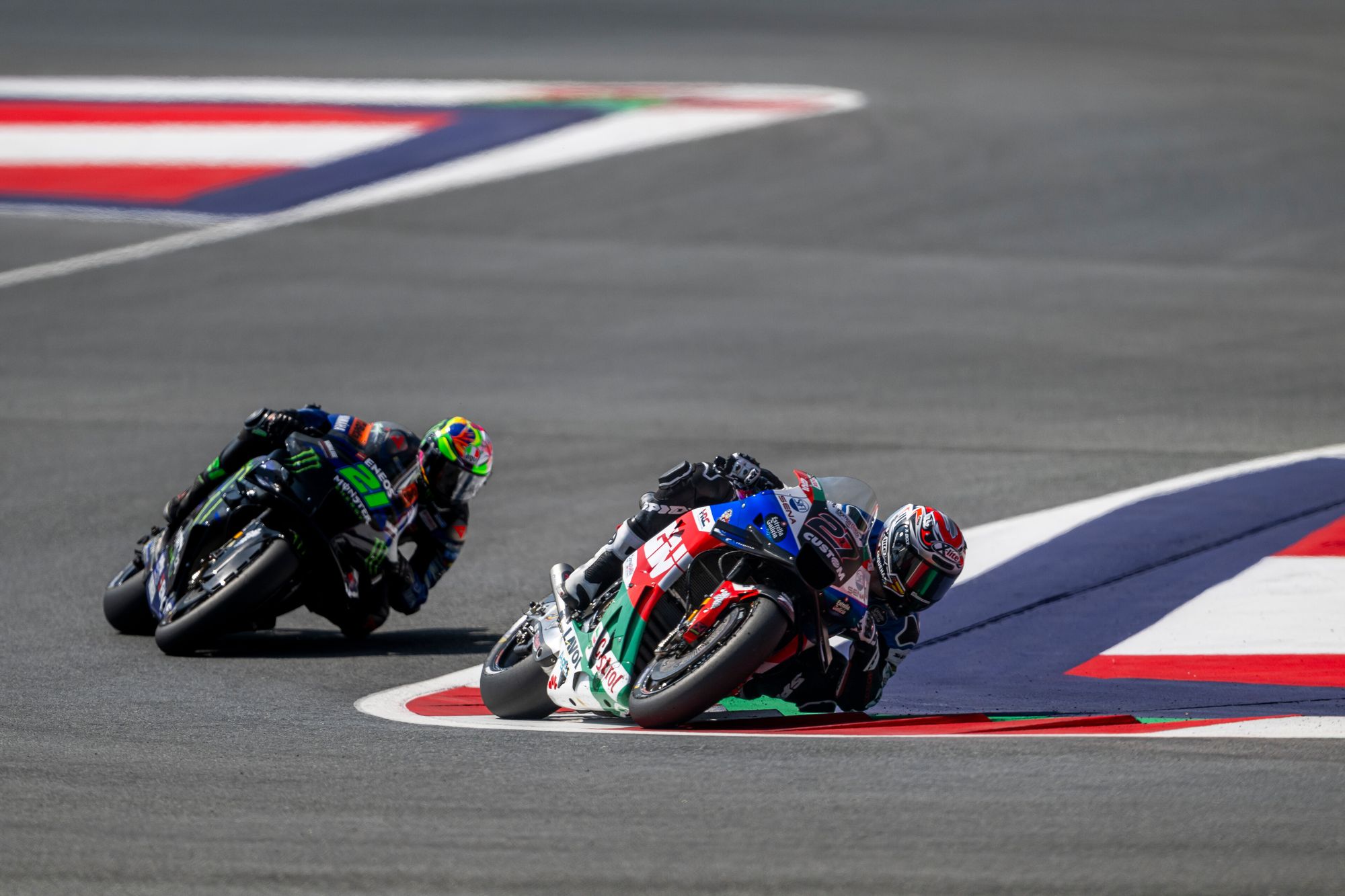 That leaves only the final round of the championship at Valencia's Ricardo Tormo circuit as Rins's potential last chance to ride a Honda RC213V before his Yamaha move: something that's likely to be the full focus of his recovery right now given that the race is followed by Tuesday's one-day test which marks his first chance to jump onto the Yamaha M1.
Regardless of whether he's able to race at Valencia or not, it marks a rather miserable end for the Spaniard's time at Honda, something that has become a trend in recent years thanks to the churn of injured racers that the Japanese factory has seen come and go.
It's particularly notable, however, in Rins's case given his incredible start to his time with them, taking victory in only his third race on the bike at the Circuit of the Americas in April, Honda's sole victory since Marquez's victory at Misano in September 2021 and the first non-Marquez race winner for Honda since the 2018 Argentine Grand Prix.
It also adds fresh ammunition to the row about MotoGP's unilateral decision to add sprint races to every single round of the 2023 season, a move that happened without rider consultation and prompted immediate concerns from the grid about what it would mean for the demands placed upon them - a worry that has since arguably been justified.
Rins' absence from both Sepang and Lusail will mean that the final round of the championship in Valencia will be the first and only opportunity for the entire confirmed 2023 grid to line up together for a race, with the 22 racers confirmed at the start of the season yet to complete together on a single Saturday or Sunday of the first 20 rounds of the year.