A number of MotoGP riders have hit out at the poor attendance of Friday night's safety commission meeting at the Malaysian Grand Prix, with only a third of the grid believed to have turned up to discuss, among other things, the lack of a red flag during the Moto2 race last weekend's round of the championship at Phillip Island.
Racers spoke out in anger following the Sunday crash of Pons Racing's Jorge Navarro, with the Spaniard spending two laps sitting at the side of the track without a helmet. Navarro suffered a broken femur and an exceptionally dangerous severed femoral artery, after he was run over by Simone Corsi following his own fall, and was unable to be moved from his risky location until marshals moved the correct equipment to his location.
It prompted an outcry from both fans and Navarro's fellow riders, with many on the MotoGP grid stating in the following days that it would be the primary topic at Friday night's normally-scheduled meeting at Sepang.
However, The Race could only verify the attendance of Ducati duo Pecco Bagnaia and Jack Miller, Maverick Vinales and Aleix Espargaro from Aprilia, Suzuki's Joan Mir and Alex Rins, Pramac Ducati rider Jorge Martin and Repsol Honda's Pol Espargaro – one-third of the 24 riders who comprise the current MotoGP grid.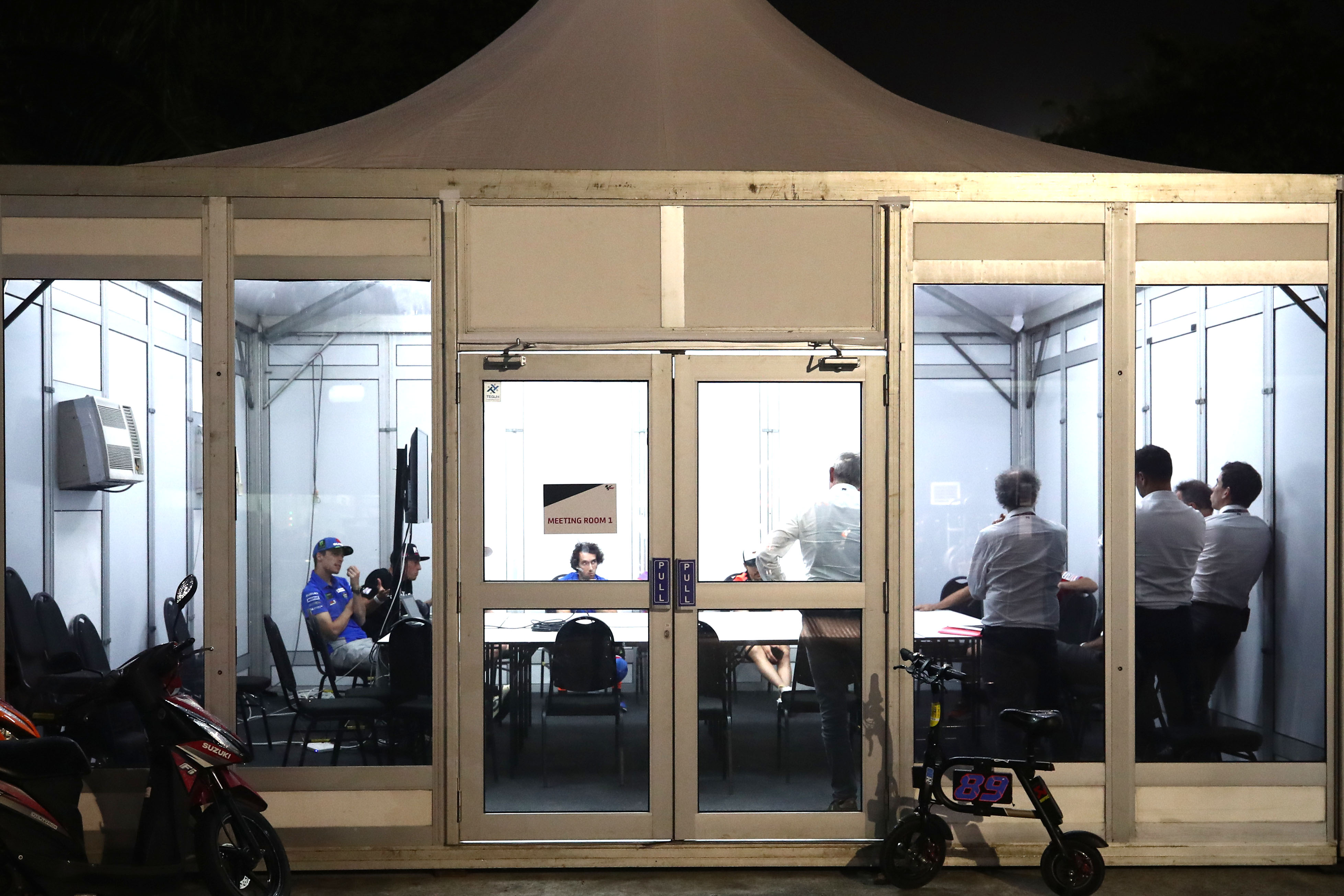 "The race director [Mike Webb] explained why he didn't show the red flag, and mostly I'm still not agreed or convinced by what he says," said Rins on Saturday.
"But mostly what was strange is that we were like six-seven riders there. I was waiting for more people, because an important thing happened and more than 50% of the grid were not there."
That's a sentiment that was echoed by his team-mate Mir, with the 2020 world champion also claiming that race control admitted to having made an error in the situation in not stopping the race.
"About the situation, they explained that they made a mistake, and that's good," said Mir. "But I think in the safety commission we were less than half of the grid of MotoGP, and that is probably not the way to do it.
"We pushed to don't allow these kind of mistakes, but we needed a bit more help yesterday, to push a bit more, because it's something that we can't allow.
"The important thing is that they [race direction] understood that they made not the right choice, and we will try to avoid it happening again."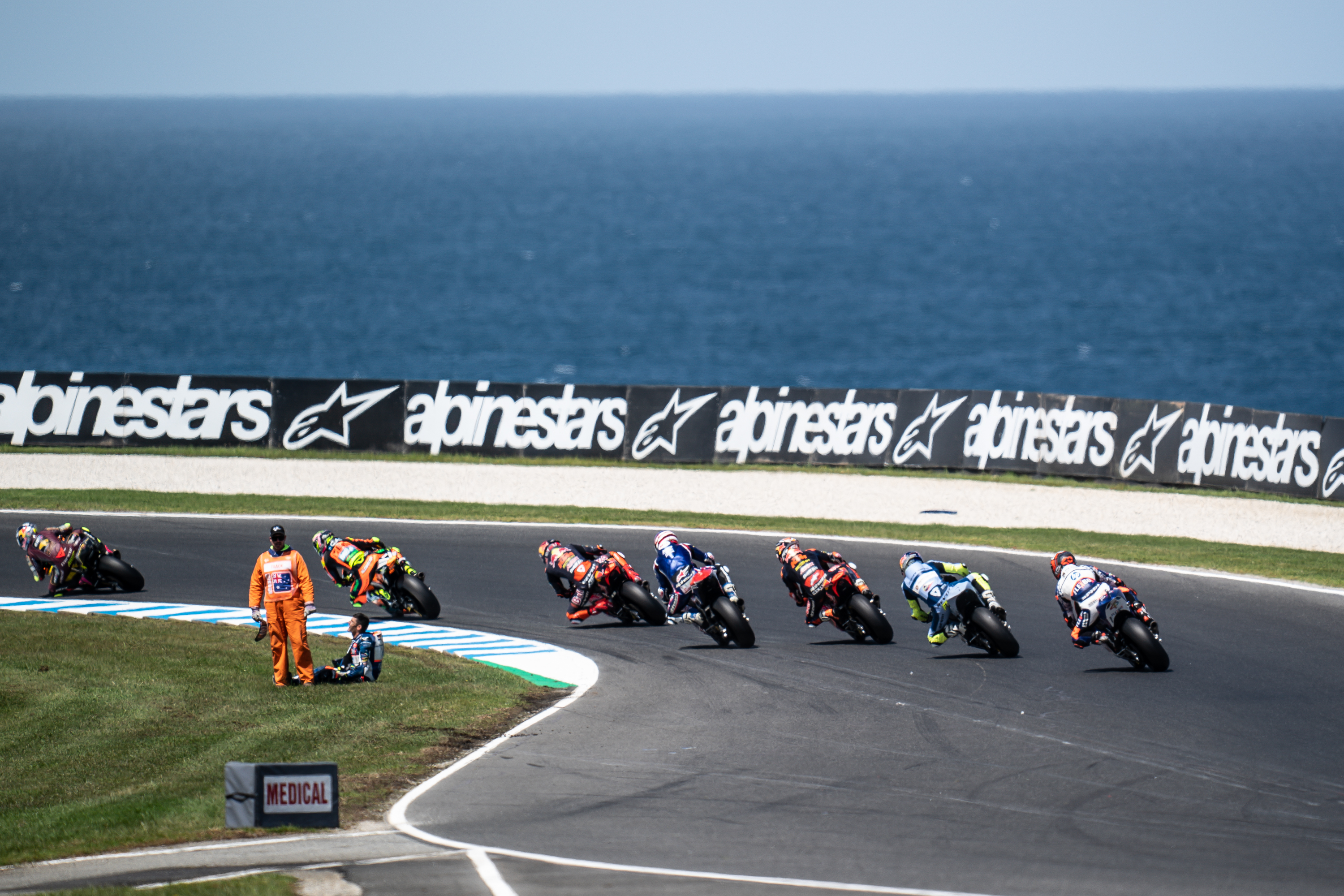 It's perhaps no surprise that the pair were completely backed up by Aleix Espargaro, with the 2022 championship contender consistently one of the most outspoken riders on the grid when it comes to safety issues.
"They were very sorry," he said, "and they accepted their mistake.
"What do you want me to say? They know it was a clear mistake, they accept that fully, everyone on the board, from race direction to everyone at [promoter] Dorna. It was more than two laps, completely unacceptable, and I hope we can learn from it.
"It was very strange that we were six or seven riders, and I don't really understand why. It was a very important moment to be together.
"It's not about blaming anyone, it's about trying to be constructive and trying to help them as much as possible, you know?
"To make this championship better, they give us this chance to go to the safety commission, but if you don't go there then you can't blame anyone in the press. It's not fair."