Marc Marquez's revelation that he was "hiding the discomfort" following his return to MotoGP action after his third humerus surgery hints his post-injury potential maybe be greater than evident so far.
Marquez broke his right arm in a Jerez crash in 2020, exacerbating the issue with a failed return the following weekend, and has since been on an arduous road to recovery and regaining form.
While the six-time MotoGP champion has won three races since, he elected to interrupt his 2022 campaign to go under the knife in the USA, needing to correct the fact that the bone had got rotated while healing.
The operation – a fourth arm surgery since that Jerez crash – was deemed a success, and Marquez is now recuperating and recovering back in Spain.
Writing in a blog for his Honda team's title sponsor Repsol, he said: "The idea that perhaps I needed to have another operation was there since September of last year
"We were checking my arm periodically, to see the evolution of the fracture after the third surgery.
"When pre-season came around, I wanted to convince myself that I could do it, with the phrase 'power is in the mind' as my motto. But as the season began, I realised that the limitations were very big.
"My idea was to complete the whole season, but whilst knowing my limitations and hiding the discomfort, to avoid daily questions. Only those closest to me knew about the situation."
The fact Marquez was considering a fourth surgery in late 2021 is notable, considering he'd basically restored himself as a frontrunner by that point, winning at his traditional strongholds Sachsenring and COTA and inheriting a Misano win when Francesco Bagnaia crashed.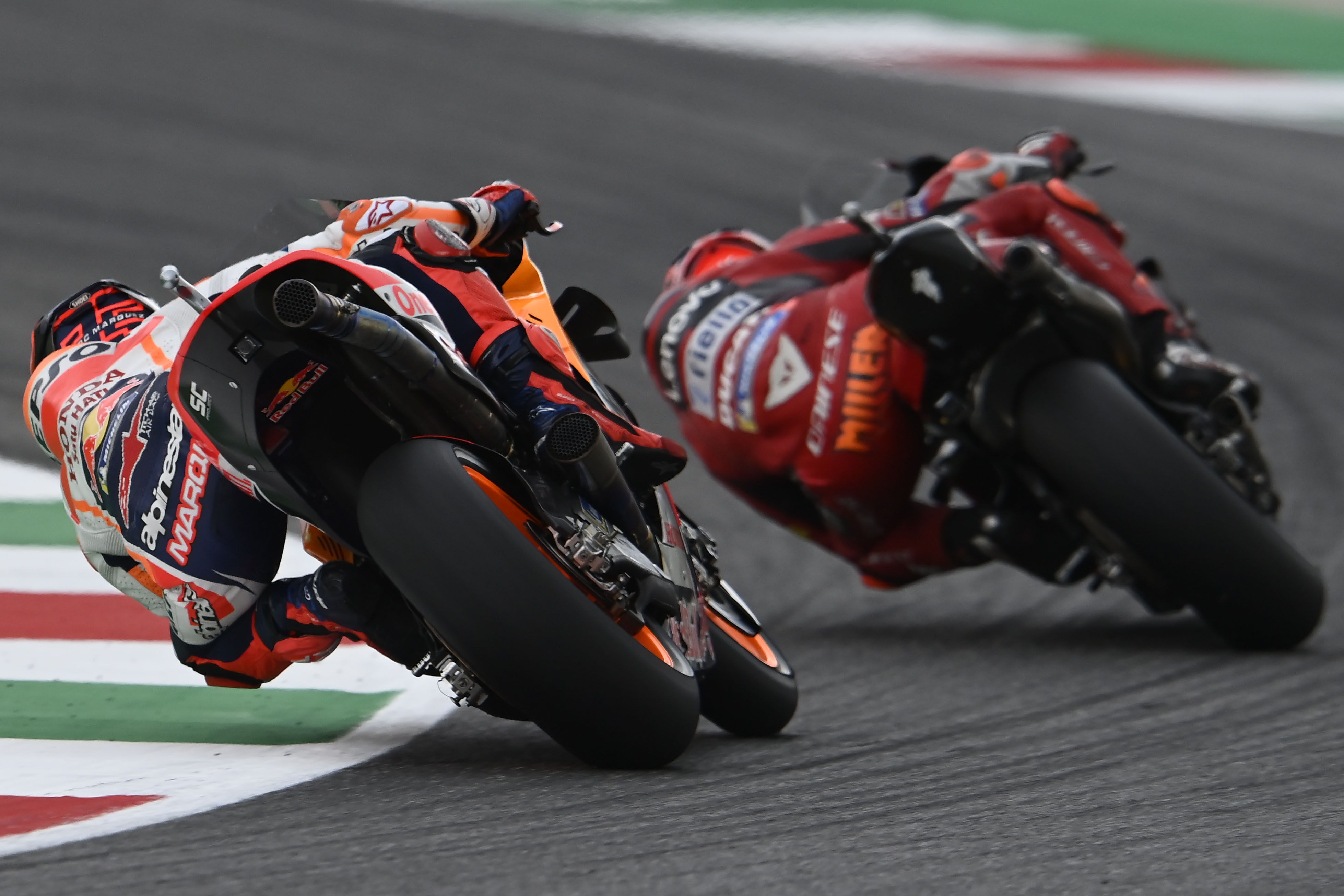 But a case of double vision after a training accident snuffed out that campaign, and when it came to 2022 and an all-new Honda RC213V, Marquez never visited the podium in six attempts before electing to go in for surgery.
At the same time, he likely would've again won at COTA if not for a start issue, suggesting his baseline level of performance remained potentially the same.
And the fact he says he had been hiding the true extent of his pain suggests that MotoGP actually never saw the true possible capabilities of a post-injury Marquez after Jerez 2020.
"Now I feel quite good, because there is no pain," Marquez wrote. "I still have my arm immobilised and am doing light passive mobility exercises. I feel motivated, because the feeling is good, and I am excited to start recovery as soon as the doctors tell me to, to see if my arm works as it should.
"My current feeling is one of hope. Because of the way I was riding and competing, I didn't see myself as being on the bike for much longer -maybe another year or two. After the intervention in Rochester [Minnesota, USA] the hope is there that I can continue competing without pain and have fun on the bike."
Marquez says he is awaiting "an x-ray to be done in week six" to be able to plan a more precise "path for recovery". July 15 will mark exactly six weeks since the operation.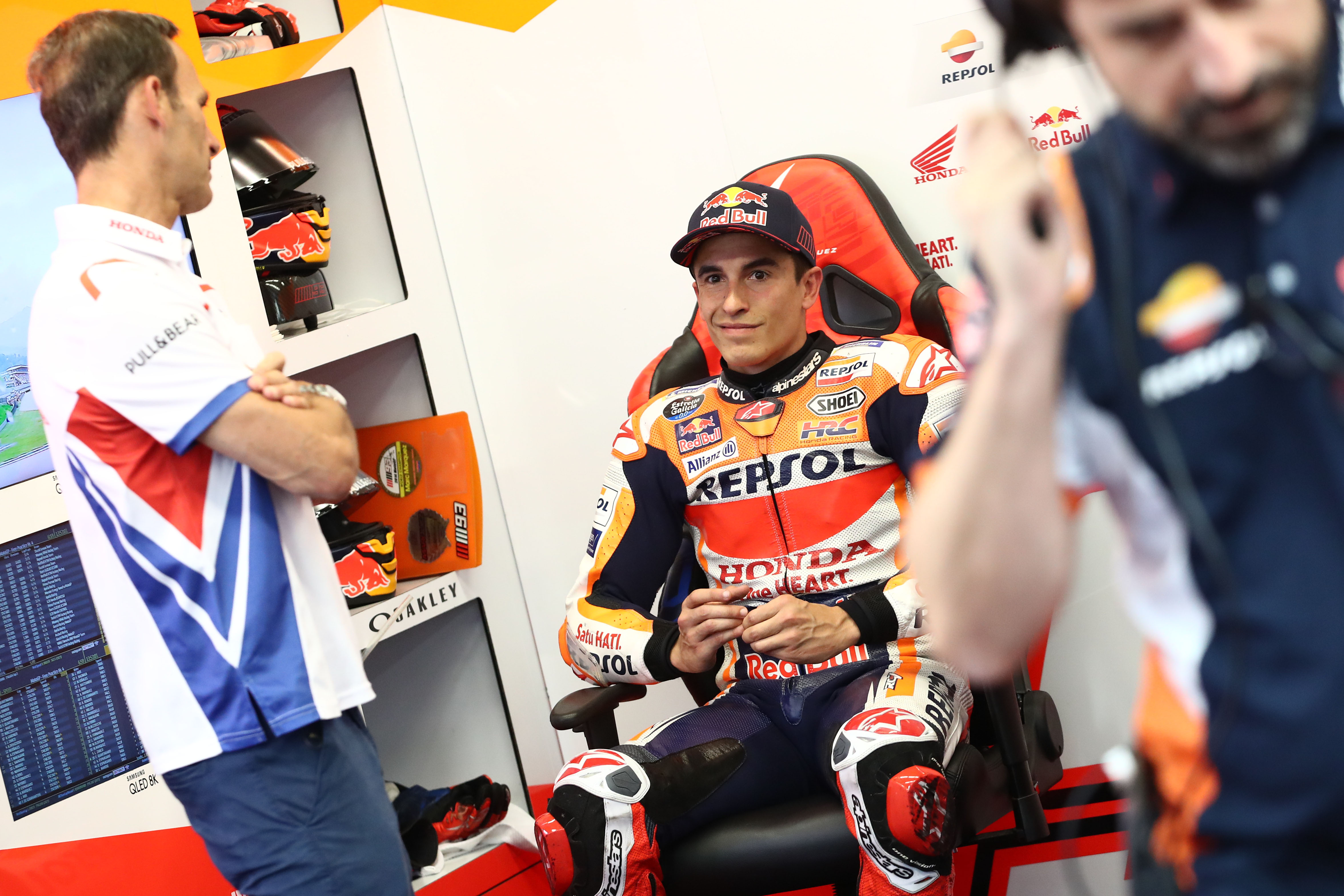 Honda team manager Alberto Puig – who, along with Honda's former premier-class champions Mick Doohan and Alex Criville, Marquez singled out for their support and communication during this period – has been on record saying that he had hoped to see Marquez on the bike at least in testing before the end of the season to aid development, but has also made it clear Marquez's recovery was the priority.
"I promise that I will do everything I can to compete again and enjoy good times together," Marquez concluded.
As long as he's back happy and healthy, Marquez will be a massive asset to MotoGP when he returns – not only as a cunning operator and riding style virtuoso, but its sole bona fide legend remaining active following Valentino Rossi's retirement.
Now 29, he is unlikely to ever be the same terrifying force he was during his 2014 10-win streak or in his magnum opus 2019 campaign. But his late-2021 form was already fairly ominous – and his latest comments do suggest there is a higher ceiling of performance in this post-injury version of Marquez than we may have believed.