Two races, two very similar collisions for Pol Espargaro – and both on days he had the pace to win. Our MotoGP correspondent Simon Patterson says the KTM rider needs to take responsibility and calm down.
Sunday's Austrian Grand Prix looked set to be another stellar day for KTM after its breakthrough Brno win.
It was Pol Espargaro this time who was looking strong at KTM's home race at the Red Bull Ring, not Brad Binder – but it all came to naught when Espargaro crashed out during the restarted race.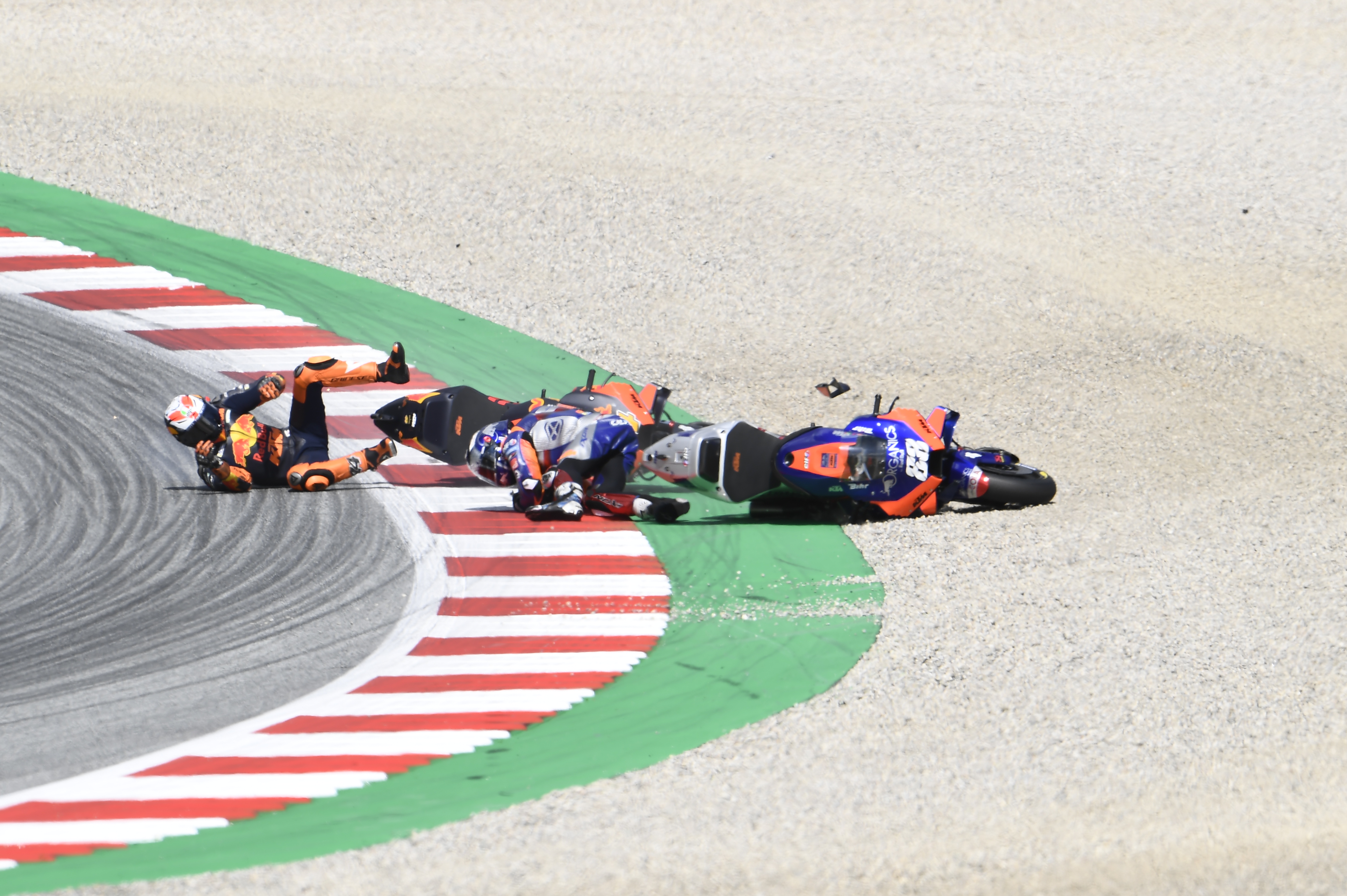 Having led prior to the red flag, he was hamstrung at the restart by having to stick to a tyre that he hadn't used all weekend, having used up the last of his allocation of medium rears in the first nine-lap running of the race.
Losing the chance to fight for the lead in part two thanks to that, he crashed out of the battle for the top five after contact with fellow KTM rider Miguel Oliveira.
And while it's easy to understand Espargaro's frustration with events and with seemingly being denied a chance to fight for the win for the second weekend in a row, there was once again an inevitability to the conclusion to his and Oliveira's races.
It looks from the sidelines that he's again let his emotions get the better of him. Becoming increasingly ragged, as he did the week before at Brno, Espargaro was offline and deep in a number of corners even before the contact with his KTM stablemate.
That's not unusual for Espargaro. He's a late braker who's frequently on the limit of the bike, and he admitted as much after the race.
"Everyone is pushing hard – it's a race!" he replied when questioned about his riding by The Race afterwards.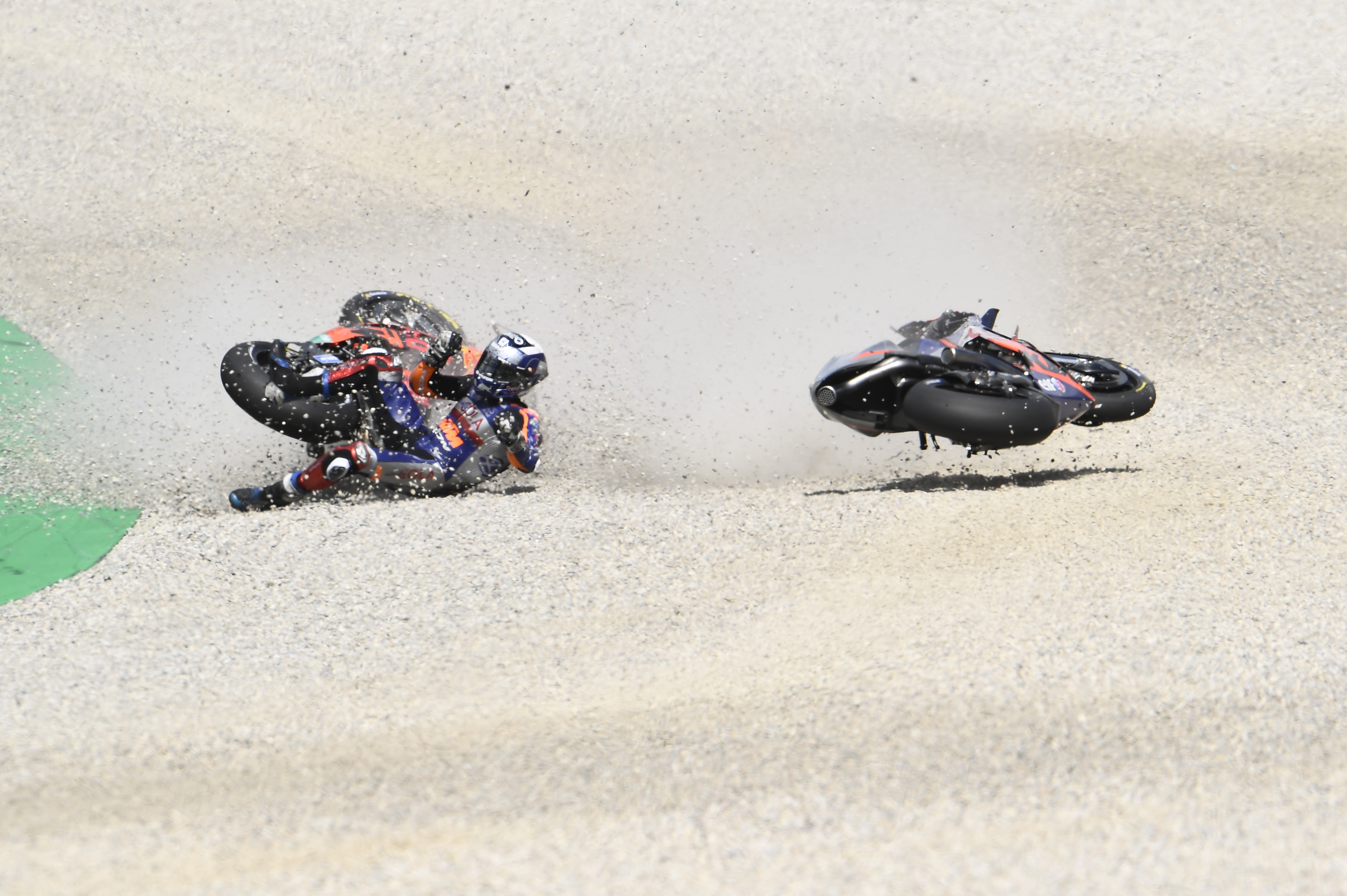 "If you check [Jack] Miller's race from today, or [Andrea] Dovi[zioso]'s race, they were wide two or three rimes in eight laps. This is what happens when you're racing.
"The KTM isn't bad – it's very good on the brakes. It's where we were super strong today.
"They were faster than me on the straights but they couldn't make it past me on the corners because I could brake so much later than them."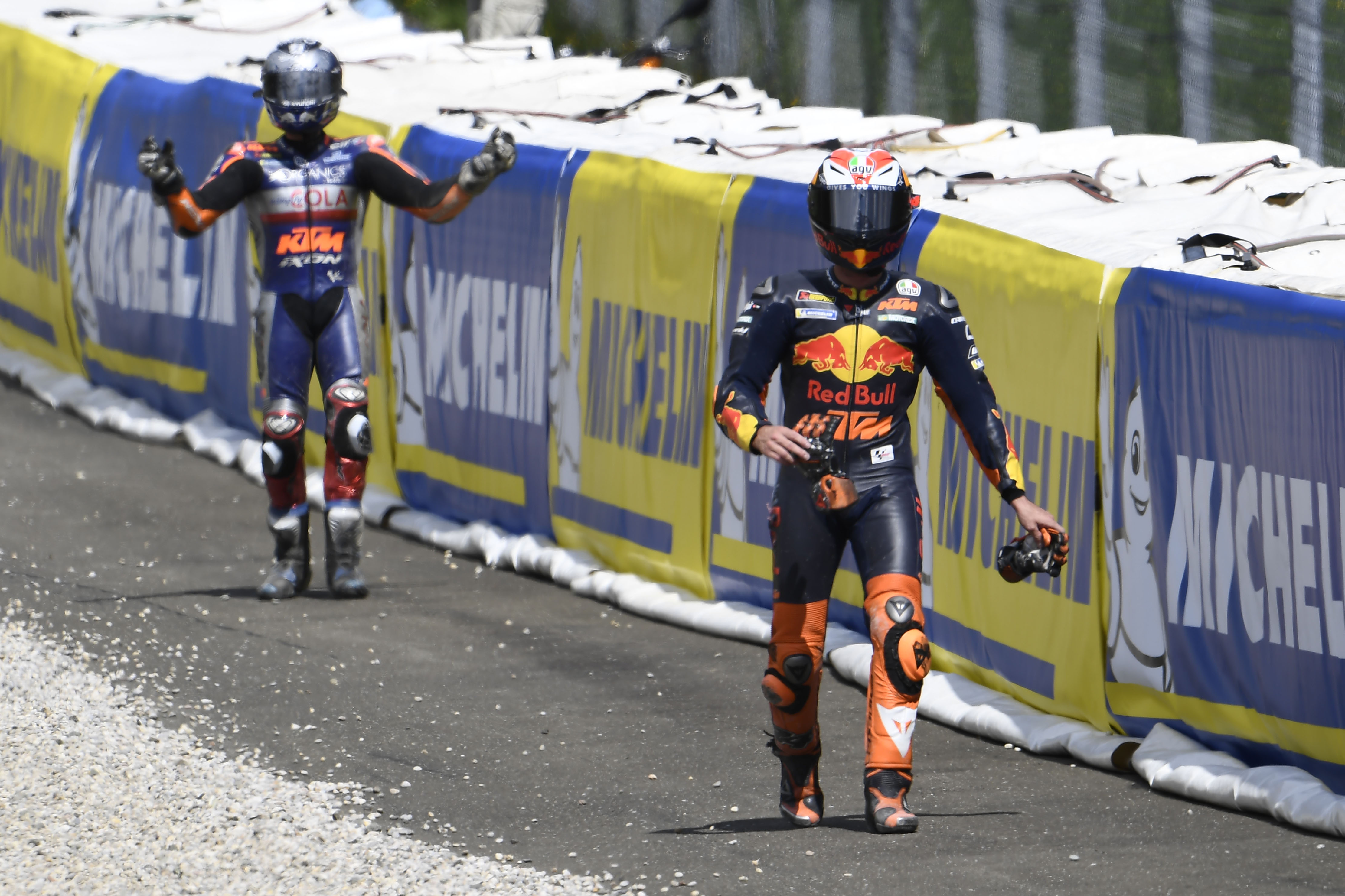 However, while that might be the case, the common denominator for two weeks in a row now is that Espargaro has seen the red mist in races and started to make mistakes.
At Brno, it was being stuck behind the Ducati of Johann Zarco as his rookie team-mate Binder escaped from them, and at the Red Bull Ring it was frustration at tyres and red flags, but both times Espargaro was riding angry and the consequences were inevitable.
His post-red flag actions didn't win him any fans either. Visibly (and understandably) fuming at being halted just as he got into the lead of the race, that anger was clearly visible on his face when he returned to the garage.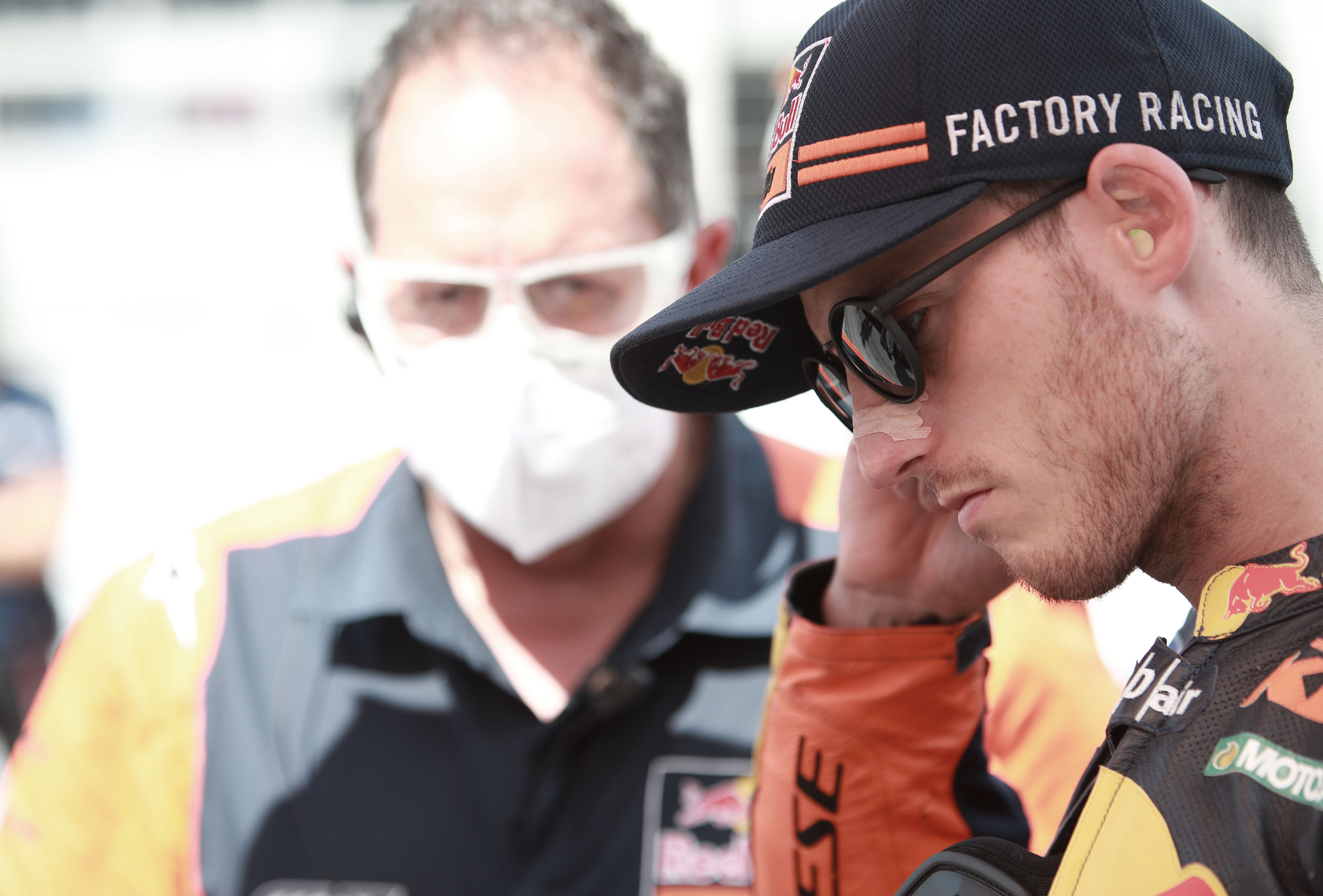 Espargaro was obviously unaware of the seriousness of the incident behind him but nonetheless he should be aware that MotoGP never stops a race unless it has no other option.
Many fans have been vocal in their criticism of what they perceived as a childish tantrum while fellow riders were picking themselves up after a horrific crash.
It's nothing new to see Pol fired up – or his brother Aleix for that matter, the elder Espargaro had a fiery exchange of his own with Danilo Petrucci earlier in the weekend.
But allowing his anger to get the best of him on the bike isn't going to help him win races. Not now at KTM, or next year when he joins the works Honda team.
Making things look even worse for him at the minute, he's sitting next to one of the coolest and most level-headed guys in the paddock in the shape of team-mate Binder.
He did a good job in Sunday's race with a solid fourth place after a largely anonymous weekend and poor qualifying. It's hard to believe that anyone in KTM thought after only four races for the rookie they'd be telling Espargaro to learn from him rather than the other way round…