Yamaha MotoGP rider Fabio Quartararo has acknowledged that he didn't get the horsepower boost he was hoping for after sampling the 2022 M1 on the first day of testing at Sepang.
Quartararo, who claimed Yamaha's first riders' title since 2015 last year, was vocal in his demand for better top speed during end-of-year testing, having gone without a win in the final six races of the season – while Ducati converted six consecutive poles into four wins.
But the Frenchman's pleas for more power from the M1's inline-four engine attracted scepticism given Yamaha's traditional priorities from its MotoGP bike – and come the start of official testing in 2022 that scepticism seems to have been proven correct.
"Straight away, we have basically the same horsepower as Ducati," Quartararo quipped sarcastically when asked by The Race about the engine he'd tried on the opening day at Sepang.
Switching to a more serious tone, he acknowledged it was "difficult to say" how much progress was made given that he wasn't riding quite like he wanted to on Saturday – but went on to add: "But to be honest, really similar. Really similar engine.
"Tomorrow we have a few things to try on the electronic but to be honest the step is not massive. I didn't feel a big difference."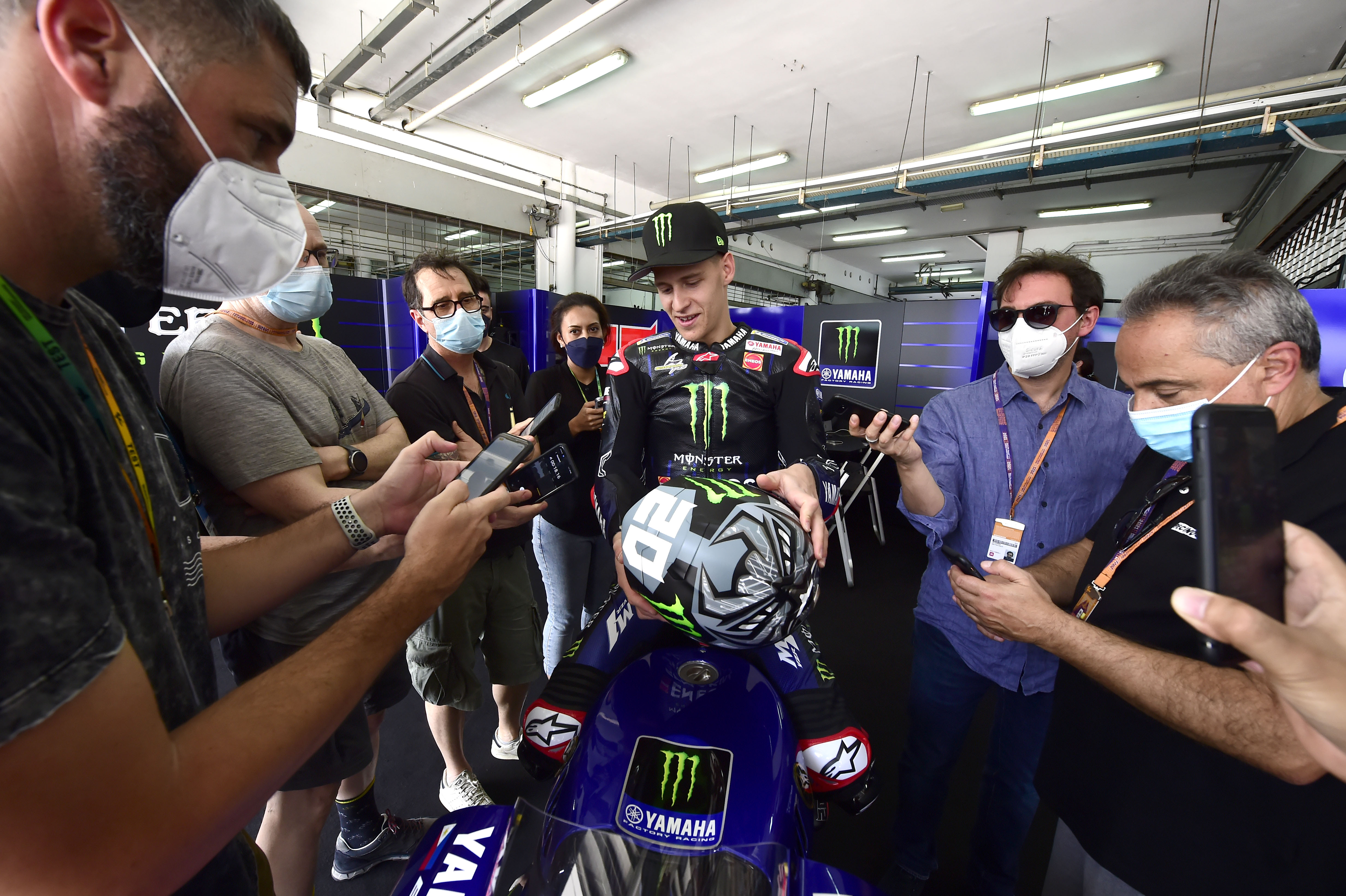 Quartararo did record a somewhat eyebrow-raising peak figure of 332.3km/h in the speed trap but said this was deceptive, as it was a rare occasion that he'd braked after crossing the speed trap.
The speed trap figures from his other laps never exceeded 330km/h, and none of his fellow Yamahas went beyond 326.2km/h.
Asked whether he was disappointed with the incremental nature of the changes to the engine, Quartararo said: "Let's say it's something that of course I wanted more horsepower, but at the end, we can't invent, can't put it in the engine right now. We need to be fast and not think too much about that.
"If we have it, it's better, but if we don't have it, it's not useful to say every time that it's missing power.
"If you have no power, you adapt yourself, like I did in the past. If we need to adapt, we're going to adapt."
Quartararo ended the day sixth-fastest, 0.631s off pace-setter Aleix Espargaro, despite being among those riders to attempt something of a "time attack".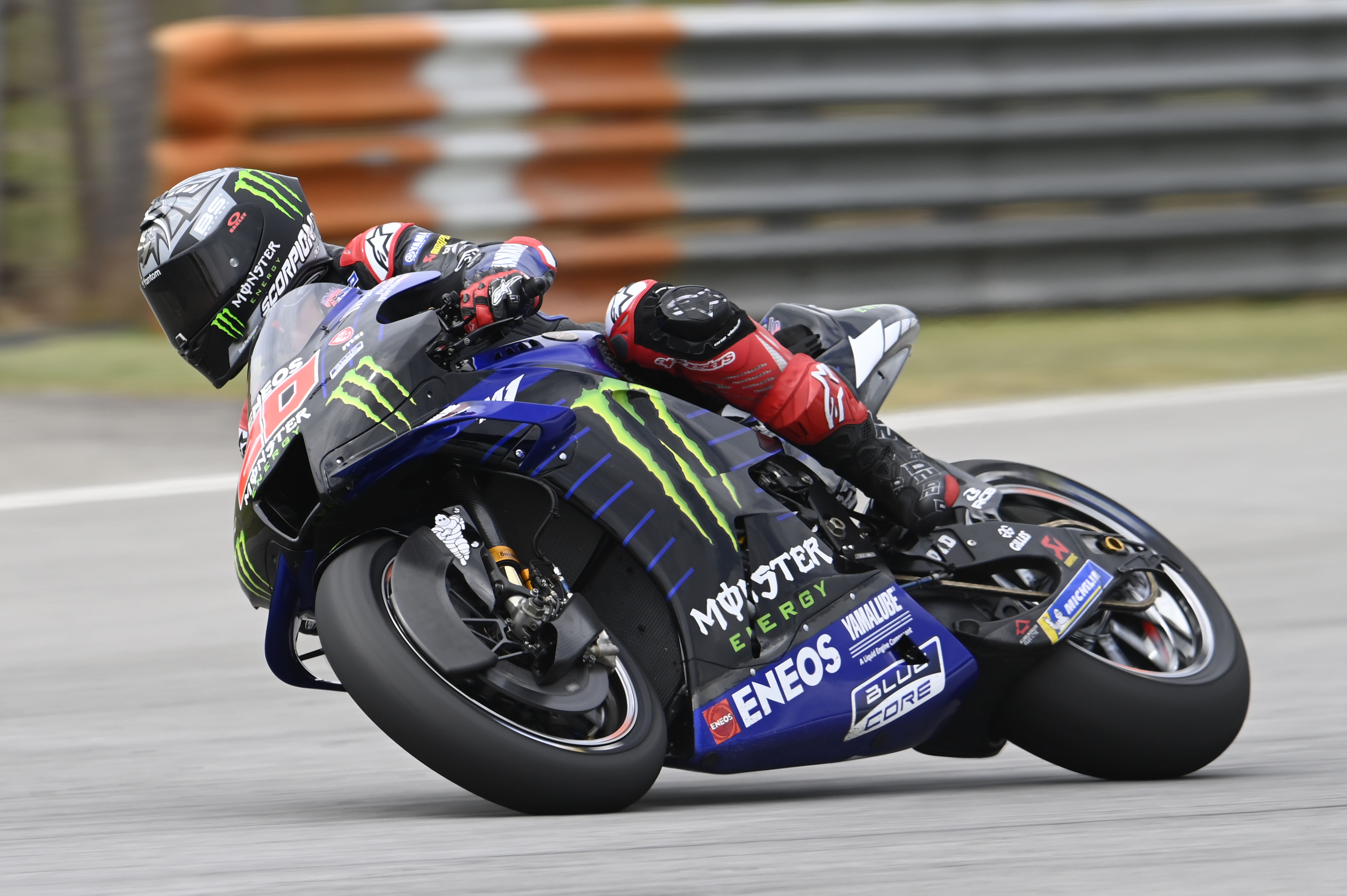 But though he described it as an off day for himself, admitting that "my strong point of doing corner speed was not there", he also stressed that Sepang was a track where you needed to "put yourself on the limit to really be fast – and today was not the day [to do that]".
Team-mate Franco Morbidelli ended the day 21st-fastest, a second down on Quartararo.
"At some point, I was really struggling with new tyres, I was also slower than what I was at the end of the day with used tyres," he explained. "But the positive side is that with used tyres I was able to do interesting laps.
"Let's see if we can improve the performance on new tyres tomorrow, Patrick [Primmer, crew chief] is on it and is quite sure that we can improve that."