MotoGP has announced that it will retire the number 46 from the championship at the Italian Grand Prix in Mugello in two weeks' time, in a ceremony that will be attended by nine-time world champion Valentino Rossi, who retired at the end of the 2021 season after 26 years in Grand Prix racing.
The number will be retired on Saturday afternoon in a presentation on the start-finish straight directly before qualifying, according to MotoGP in a press statement released on Saturday.
It means that Rossi joins the likes of Kevin Schwantz [34], Loris Capirossi [65] and Nicky Hayden [69] in having their number removed from the premier class – but stands in direct contradiction with Rossi's own wishes from a few years ago.
"About my number, I was thinking… my first impression is that I don't like that the 46 is cancelled," Rossi said in 2016. "I prefer that it remains and if some other rider wants to take that number they can."
The Race says…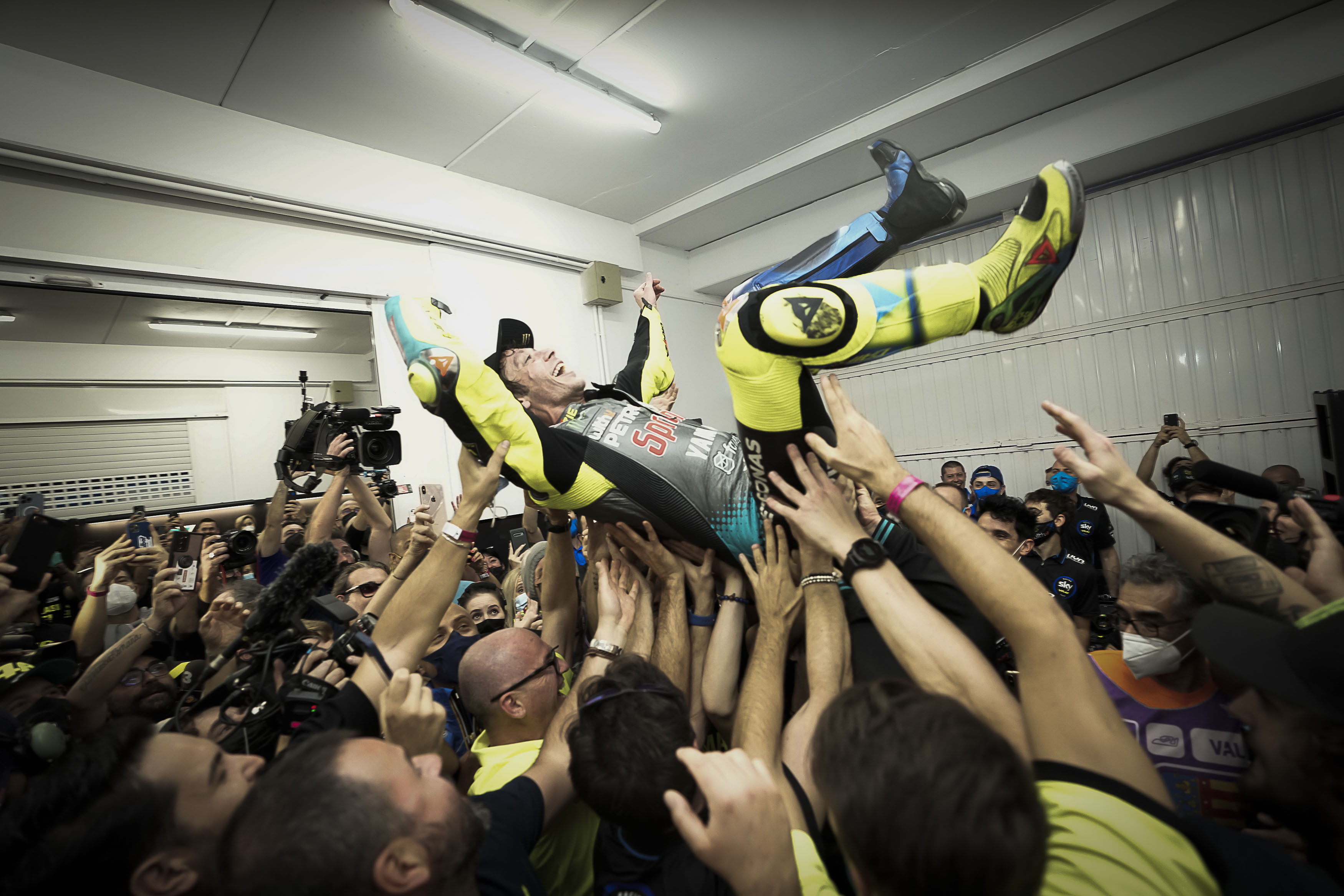 Retiring numbers is one of the dumbest things that MotoGP insists on doing, even (as in this case) when it's directly against the wishes of the riders in question. It's supposed to honour their legacy, but I think it fails spectacularly in doing so. You honour someone by keeping them in your mind, not by (in a way) preventing people from remembering them in style.
There is, for example, a whole generation of young Italian racers of a certain age who have the very un-Italian first name of Kevin. It's not because their dads were huge fans of Robin Hood: Prince of Thieves and its star Kevin Costner though – it was entirely because of the championship-winning antics of Kevin Schwantz. Yet should one of those kids make it to MotoGP, none of them can honour their literal namesake because it's forbidden by the rules.
Similarly, there are not one but two generations of young riders coming up through the ranks who were (and remain) obsessive Valentino Rossi fans: two of last year's British Talent Cup kids had the first name Rossi.
And while no one is obviously going to forget the Italian's legacy to the sport any time soon, surely if there is one person who should inspire kids to go racing, it's someone who has done perhaps more to develop young talent through the VR46 Academy than any other single person alive.