MotoGP promoter Dorna will replace long-time paddock healthcare experts Clinica Mobile from 2023, according the multiple Italian publications and confirmed by The Race's sources in the paddock on the eve of this weekend's Thai Grand Prix.
The role of the paddock's general practice, rehab and physiotherapy clinic is instead being taken over by Spanish healthcare provider Quironsalud, already a sponsor of the series' urgent care medical team.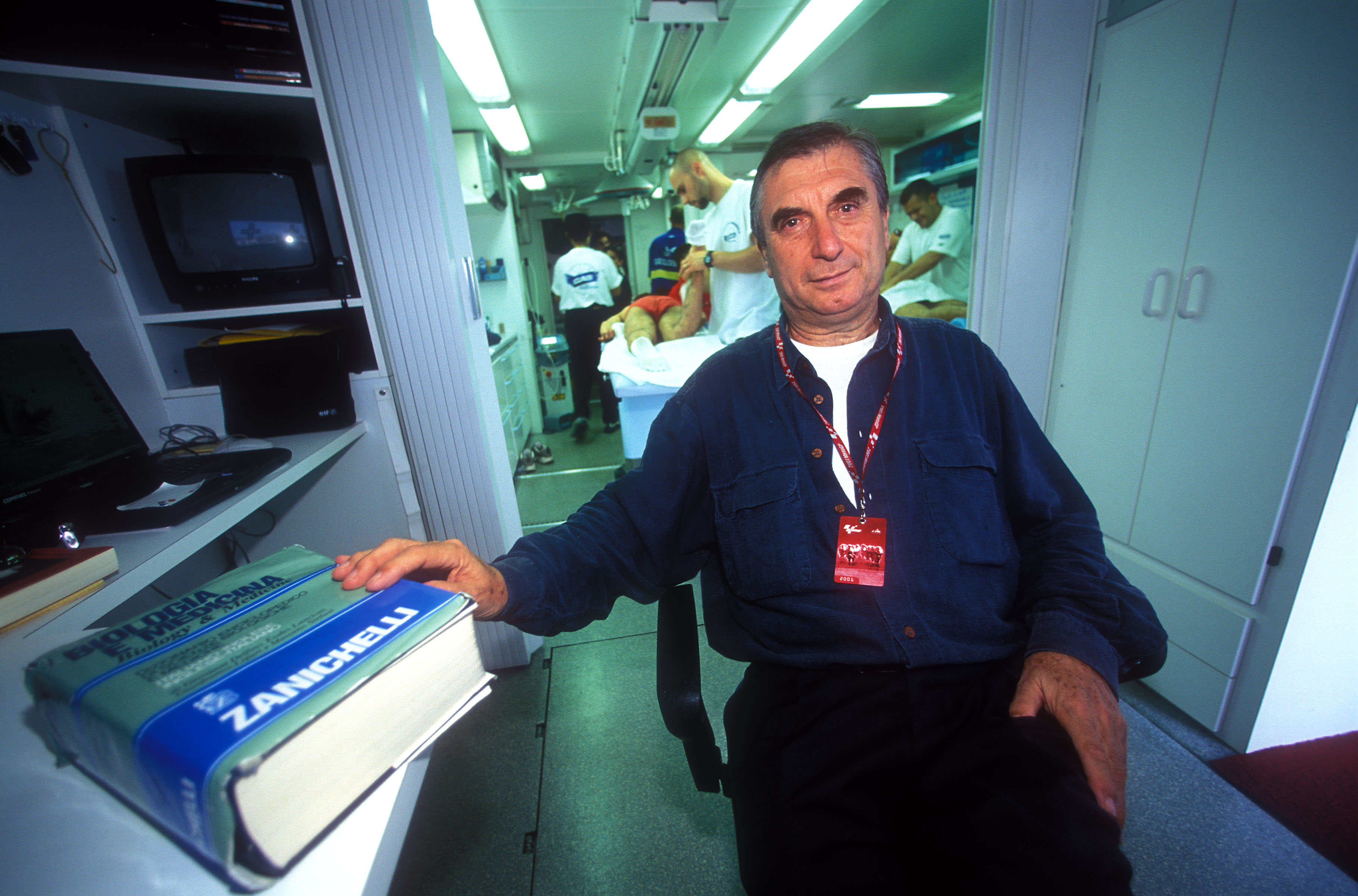 The Clinica Mobile has been a stalwart of the grand prix paddock for the past 45 years, since the legendary Dr. Claudio Costa (pictured above) first started attending races as a medic. He formalised the championship's medical care standards in 1997, with the veteran Italian developing many of the procedures and requirements still in place in the championship.
Since then, the operation has expanded to become the championship's on-site GP practice, treating not just injured riders but the entire paddock while on the road, with a large team of doctors and physiotherapists under the command of Dr. Michele Zasa (pictured below) on site at every single round of both MotoGP and fellow Dorna series World Superbike.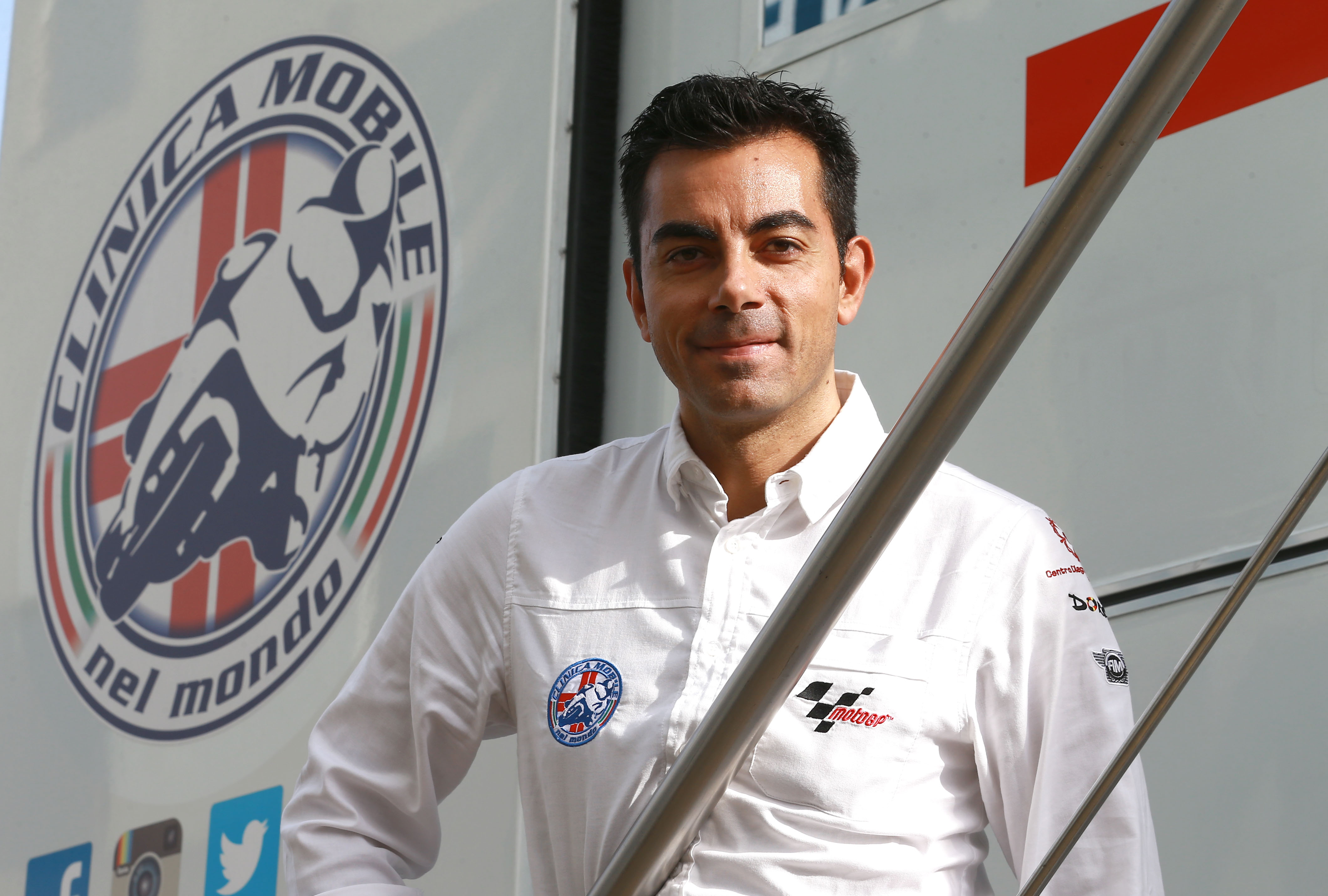 Not – contrary to belief among many race fans – responsible any more for urgent trauma care, the Clinica's primary role is instead to work with riders following crashes to help them return to full fitness, as well as providing an on-site massage service throughout the weekend.
Emergency medical treatment is instead provided by the MotoGP medical team backed up with local doctors and paramedics headed by an official circuit doctor. That team, already sponsored by Quironsalud, is a heavily-Spanish outfit headed up by Dr. Angel Charte (pictured below) – and the move towards incorporating the Clinica's duties into Quironsalud appears at this point to be one made primarily for financial reasons.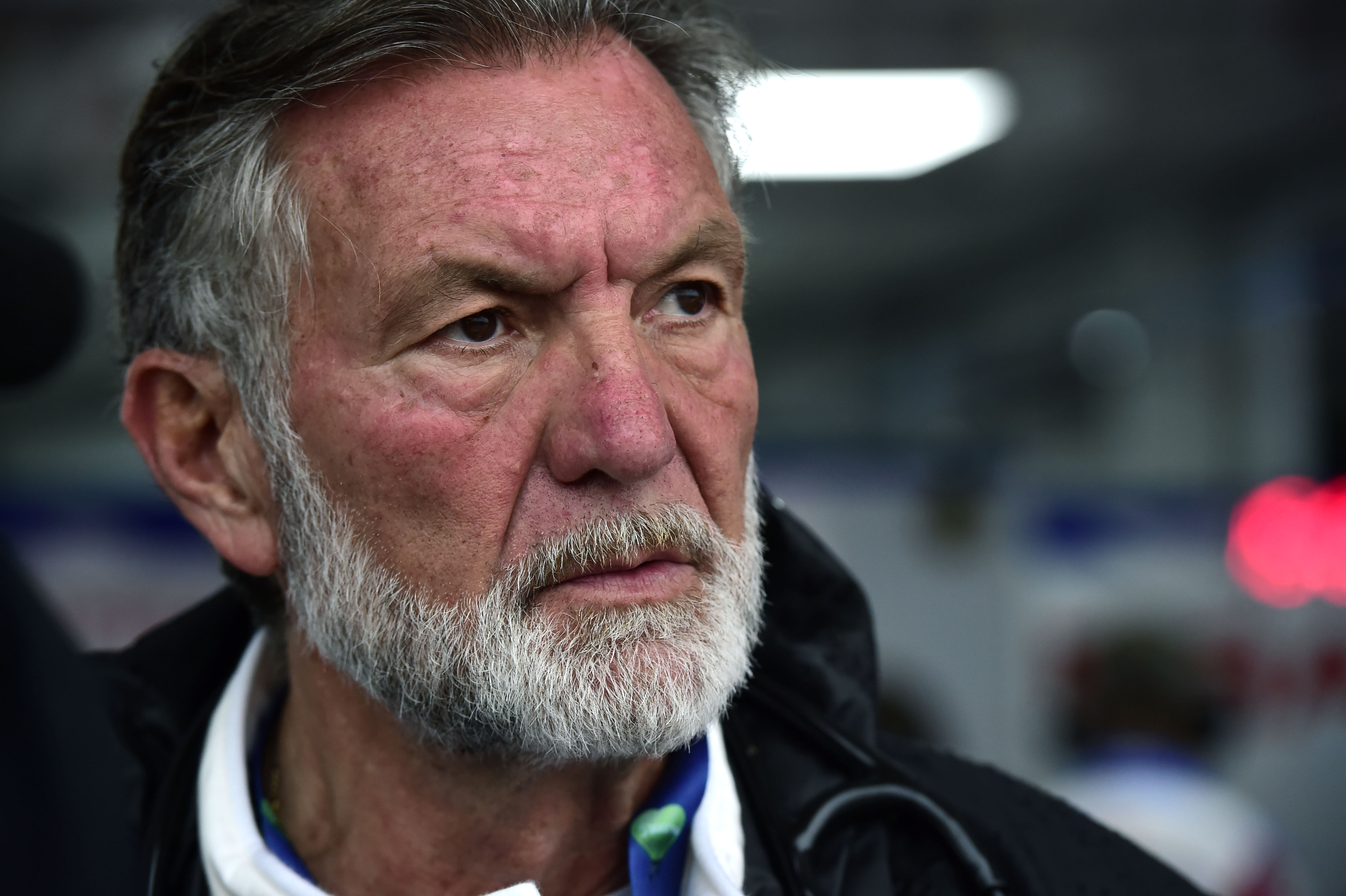 The news, first broken by Italian website GPOne and national newspaper Gazzetta dello Sport, has not yet been officially confirmed by Dorna, with riders instead reportedly set to be informed at the Friday safety commission meeting in Buriram, held at the end of the day's action.
However, with many riders having built up close personal relationships with the Clinica Mobile staff over the course of their entire careers, it's unlikely that they'll be happy to discover both the news itself and the way in which it has leaked out before they were informed, mirroring the shock announcement earlier this season that next year's calendar would have double the amount of races following the addition of a sprint race to every round.
When that was leaked to the media hours before a safety commission meeting, riders were left fuming at the lack of consultation, but Dorna boss Carmelo Ezpeleta defended his actions by claiming that it was the duty of the teams (who were informed some six hours before the riders) and not the series to communicate such news.