Attitudes around concussion in MotoGP urgently need to change, argues our correspondent Simon Patterson in his opinion column:
Over the course of the past few decades, motorcycle grand prix racing has undoubtedly become safer and safer.
Track layouts have been modified, safety equipment has been improved and new technologies like airbag suits and helmet homologation have, under the stewardship of series promoter Dorna, been introduced to make the class safer and safer.
Yet despite all this, there's an area that urgently needs stronger action – and ironically it's a situation made more apparent thanks to those safety improvements elsewhere.
A traumatic brain injury (otherwise known as concussion in its mildest form) occurs when a rapid impact or deceleration causes a person's brain to bounce around inside their skull.
Damaging tissue and tearing the membranes inside the body's most important organ, its immediate symptoms include memory loss, dizziness, confusion, nausea and light sensitivity.
While a concussion can be debilitating in itself, with symptoms persisting from hours to months, the real risk posed is from receiving a second impact on top of a not-quite-healed earlier injury.
That's something that can lead to a condition known as second impact syndrome, where the effects are increased by orders of magnitude.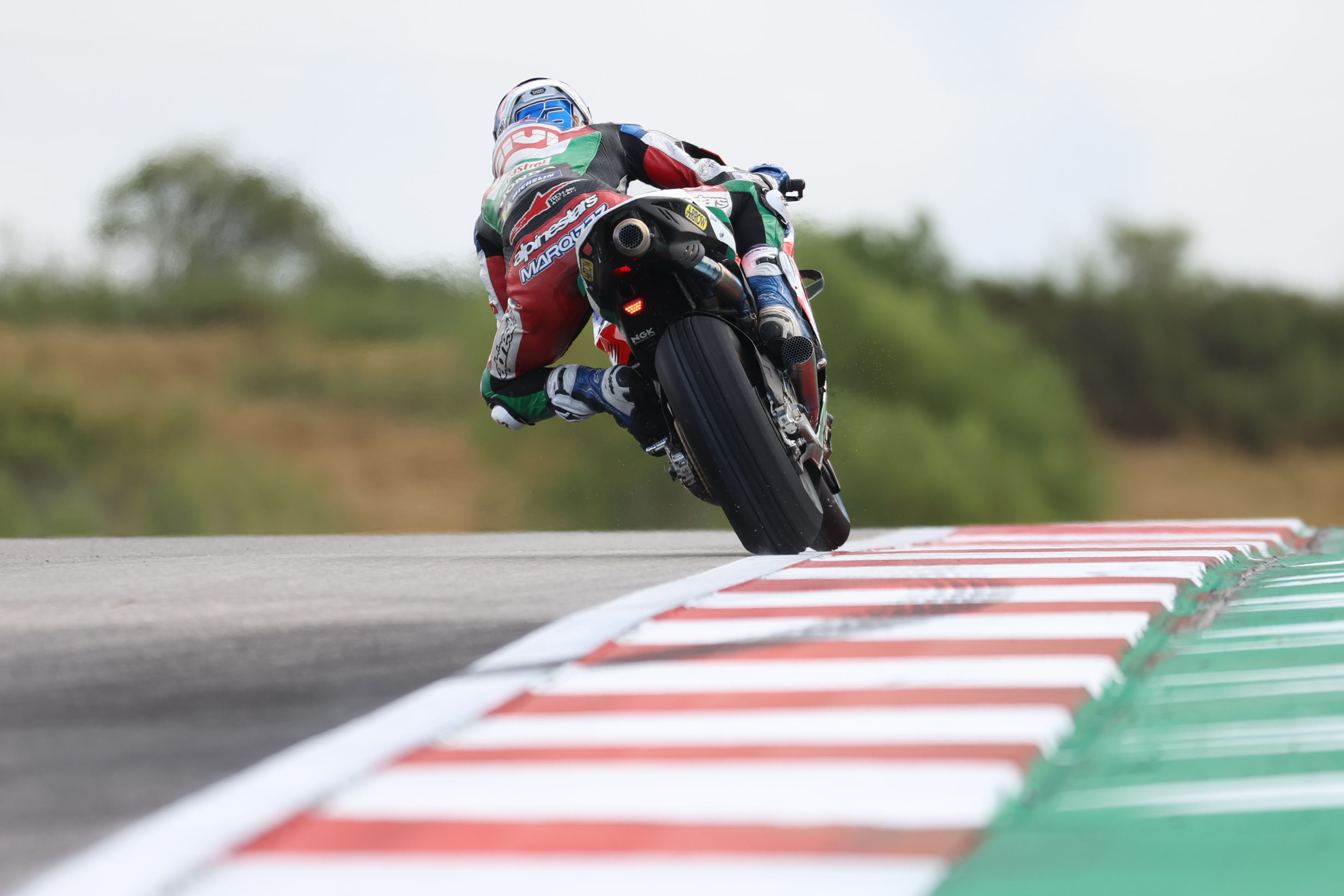 The most common outcome is death, but even those who survive are likely to face permanent neurological damage.
That's why in most contact sports, including motorcycle racing, there's a mandated window where athletes (at any level, be it amateur, professional or especially youth) shouldn't be allowed to compete after being diagnosed with a concussion. It's slowly being taken more seriously in sports like rugby, American football and soccer, with the periods stipulated ranging from seven to 14 days between various professional series.
While concussions bring significant risk to riders, there is also a hugely increased risk to those around them on track, according to Doctor Robert Cantu, the medical director of the Concussion Legacy Foundation, who told The Race that the consequences to those around a concussed racer could be massive as well.
"Generally the biggest risk is if they've not completely recovered from their concussion and they suffer another, the symptoms will be exponentially worse in most cases, and will last for a very long time," said the Boston University professor of neurosurgery.
"Symptoms that might have gone away in a few days can last for a long time. That's the risk for individual athletes.
"But there's even bigger risks for athletes in motorsports, where you have to make split second judgements and your reactions are so critically important to your safety and the community of people you might take out with your poor actions.
"Very frequently with concussion – extremely commonly – there are not only cognitive symptoms or physical symptoms, but one's reaction times are slowed down. It takes you longer to process information and your hand-eye coordination is lower.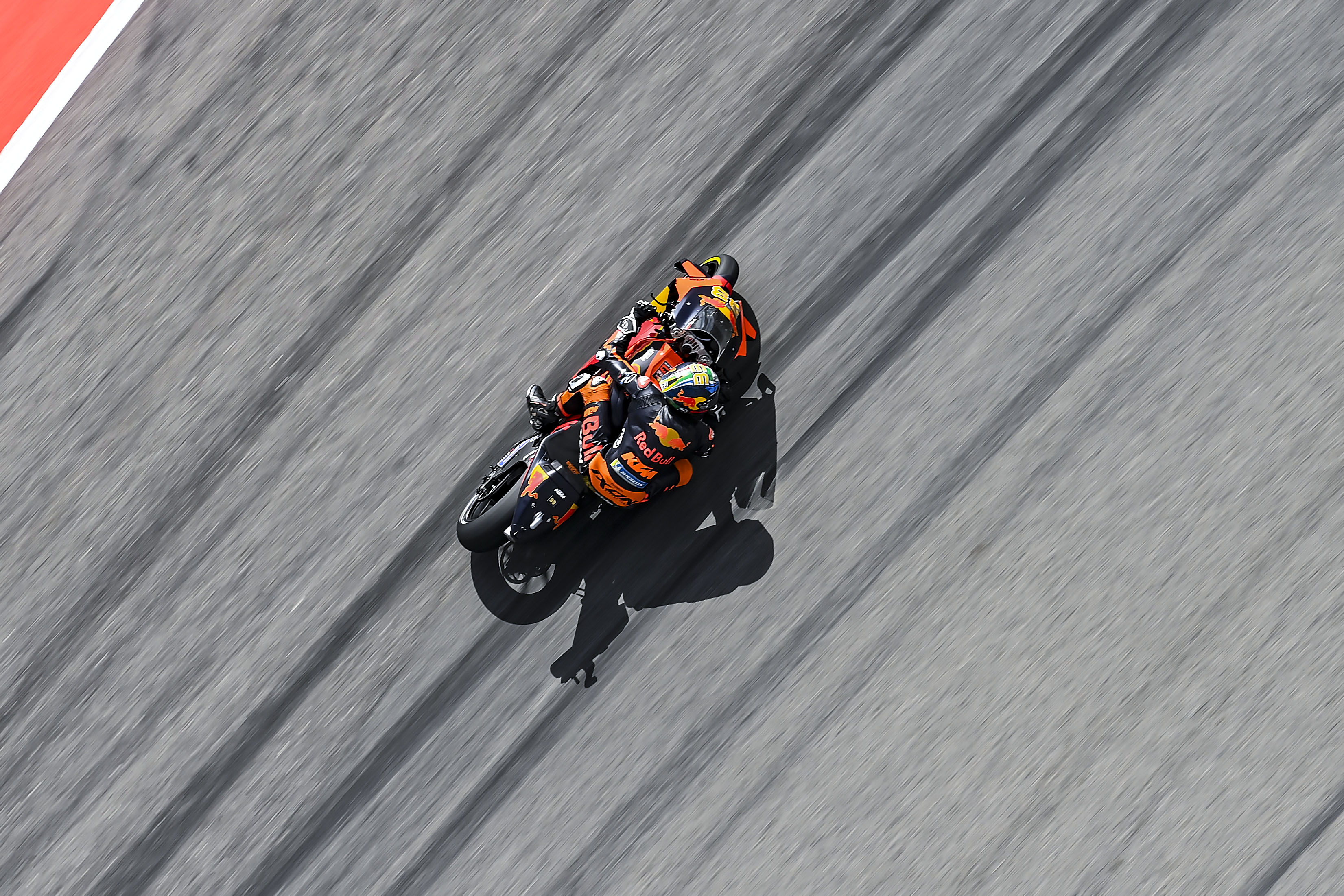 "In motorcycle racing, where you have to make split-second decisions, if your reaction times are off you are putting yourself in peril, and obviously the people on track with you.
"It's worse for the motorcycle racer not to be properly examined and managed because of those extra issues."
In MotoGP's rulebook, a rider confirmed to have concussion "should immediately be excluded from competition for at least the rest of the event".
They are only allowed to return when they have passed an assessment and provided "documentary evidence of a return to normal neuro-psychological function" using methods "in accordance with the current International Consensus Statement on Concussion in Sport".
But cases such as that of Tech3 KTM Moto3 rider Deniz Oncu's crash at the San Marino Grand Prix last month raise doubts about how effectively that procedure is followed.
The Turkish rider crashed heavily during Saturday morning practice, bringing out the red flags as he received trackside medical attention.
He admitted afterwards in a social media post that he had no recollection of the crash and woke up in the medical centre afterwards.
Next day Oncu was declared fit to race.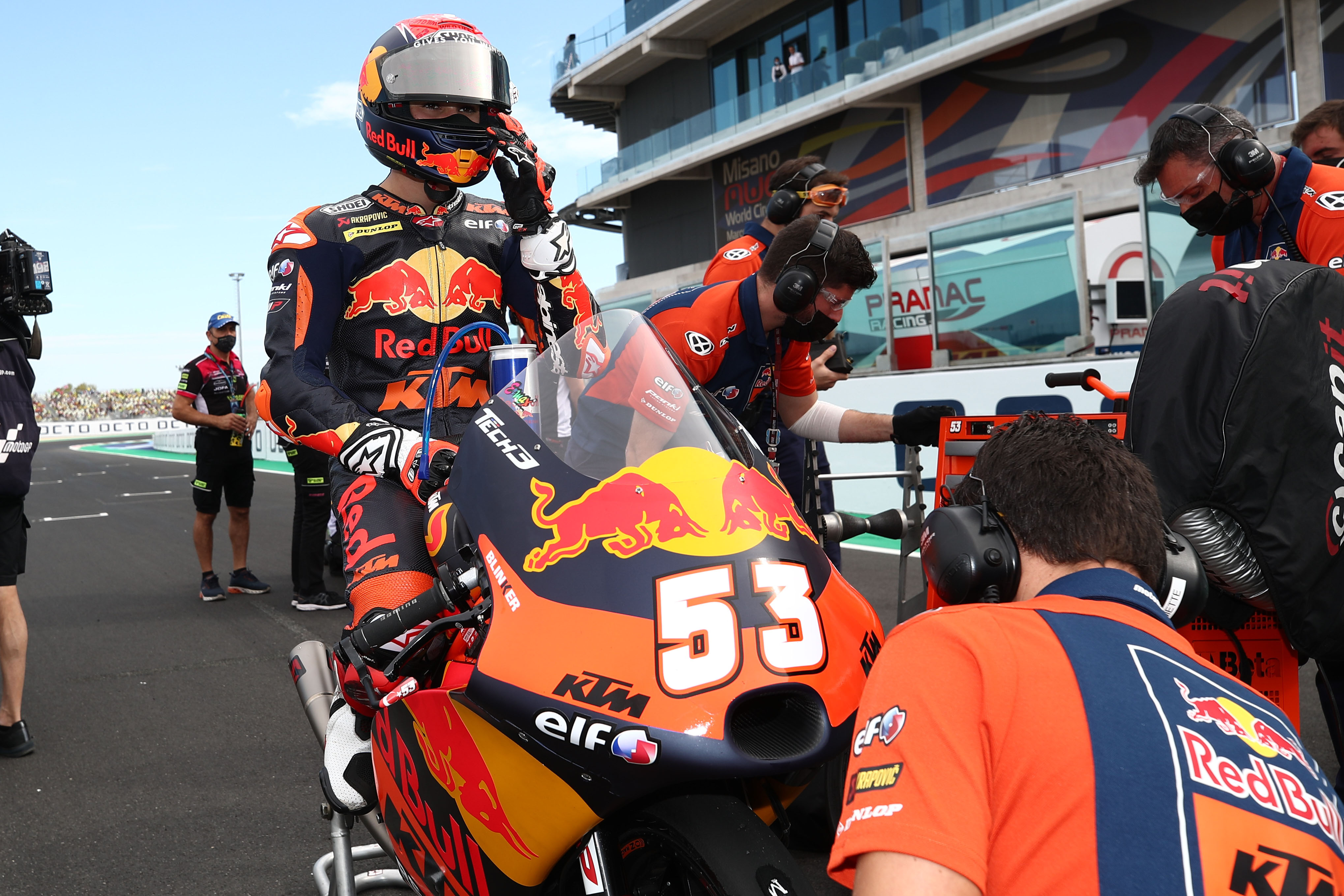 Team boss Herve Poncharal insisted Oncu had misspoken and never lost consciousness.
Asked about the specifics of the Oncu situation at Misano, Doctor Cantu said it shows MotoGP has to change to keep riders safe.
"That makes no sense to me whatsoever," he said of the decision to allow Oncu to race despite admitting obvious symptoms.
"We don't let individuals in other sports far less risky than motorcycle racing go back into competition without passing a six-stage progressive exertion test, where they're only fit when they're totally asymptomatic.
"That came out of the Concussion in Sport group publication more than 10 years ago.
"In other sports like soccer or rugby, individuals are out for a week minimum, assuming their symptoms clear up within a day.
"It sounds to me like they number one need to buck up the protocol and number two buck up the people who are examining these riders, because it sounds like they're not so acutely aware of concussion diagnosis."
Asked by The Race to comment on the series' current concussion protocols, a MotoGP spokesperson said: "All medical diagnoses are made in agreement between the local CMO [chief medical officer] and the doctors of the MotoGP World Championship, and under no circumstances would a rider who is not in his full capacity be allowed to run.
"All medical decisions are made with great responsibility and knowing that each rider goes on track in safe conditions. The final decision is always up to the CMO."
It's possible that we're now getting grand prix riders taking to the track – or trying to – with head injuries more than ever before because improved safety measures mean the frequency of other injuries has been reduced.
Largely gone are the days of riders missing races thanks to broken collarbones, with airbag suits all but eliminating what was once the single most common injury.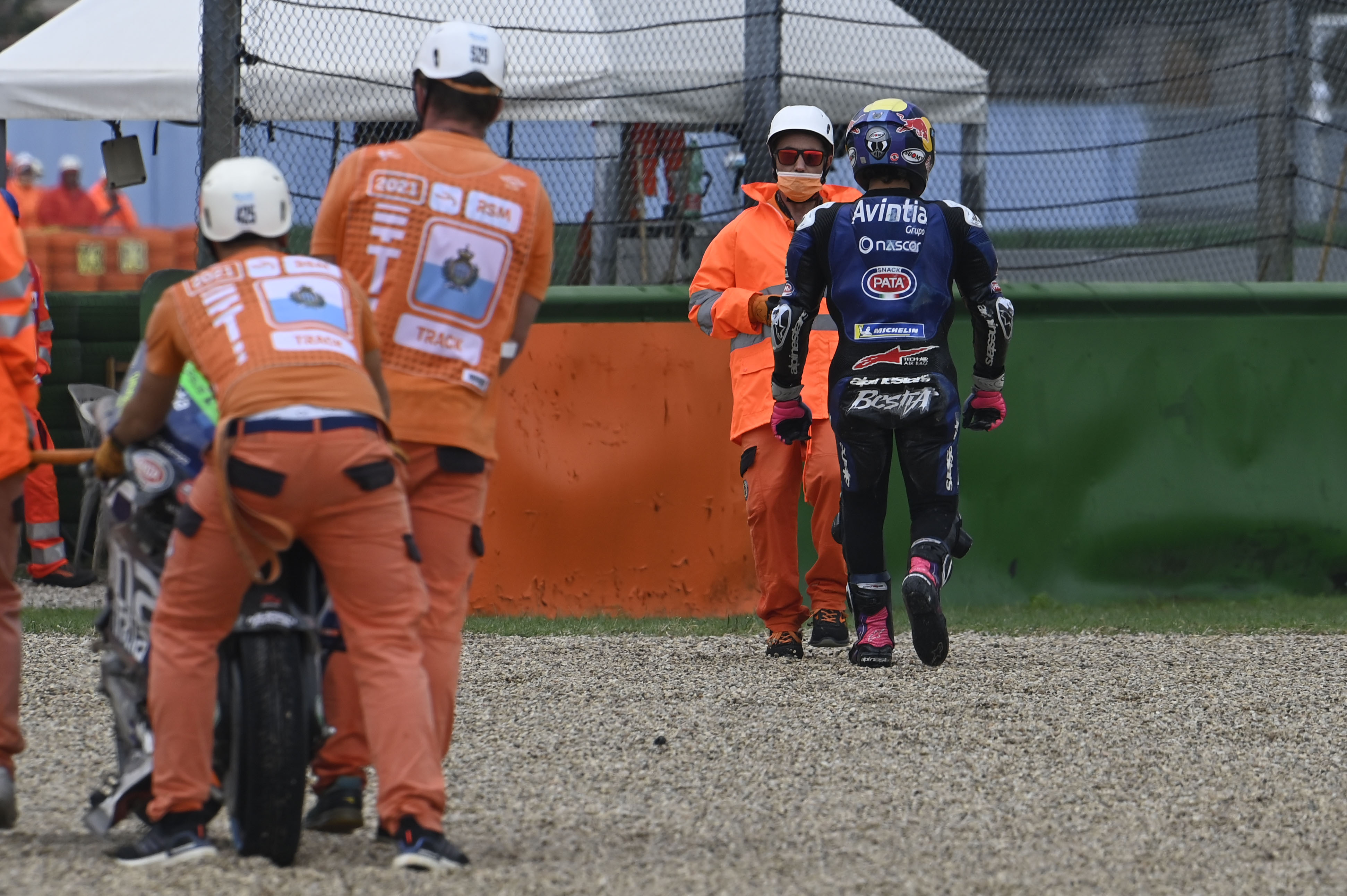 In fact, improvements elsewhere in boots, gloves and leathers means that the risk of broken bones are now greatly reduced altogether.
But, without broken bones taking riders out of action by having them declared medically unfit with a black or white decision, the trickiness of diagnosing concussions means that it's much easier to be passed fit and race – something that 99% of riders will always push to do regardless of their medical state.
The situation is assessed using a standardised questionnaire called SCAT5. The problem with asking a rider how they feel is that you're relying on their honesty – and with the pressures placed upon them by teams, sponsors, manufacturers and fans to ride, plus their own desires to compete, it's all too easy to get past the SCAT5.
That's why other sports are moving towards different testing protocols now. English premiership rugby has been piloting a saliva test that shows 94% effectiveness in detecting concussions, while Formula 1 years ago implemented G-force sensors in drivers' earplugs – something that Ducati racer Jack Miller admitted at Misano would be a mixed blessing for MotoGP.
"They'd ban our sport," he laughed when asked why MotoGP hasn't copied F1.
"We hit our heads so many times that they'd ban our sport.
"For sure we can do some more to monitor concussions, but I'd prefer not to have that.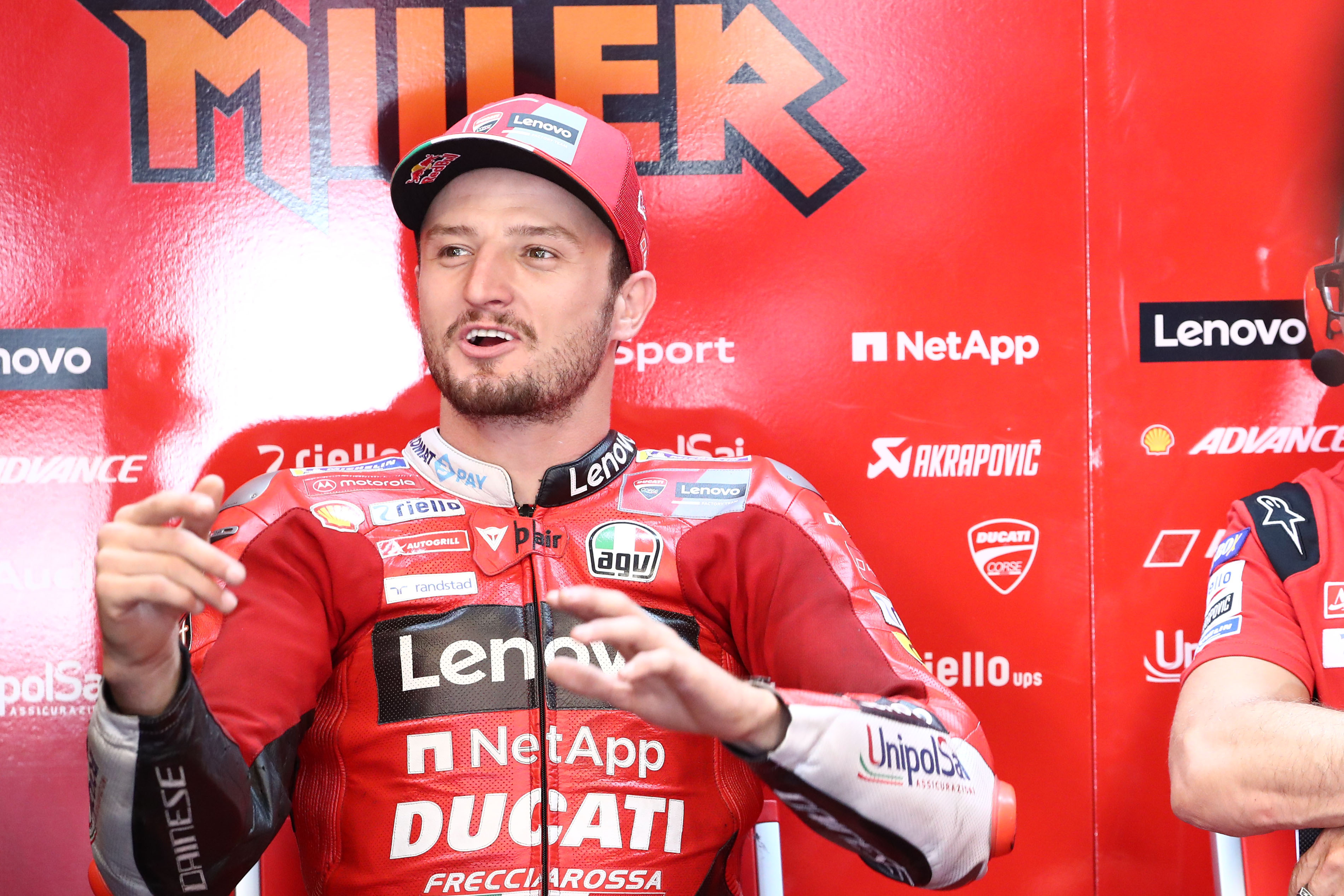 "We're old school, and if you feel OK and well enough I don't want someone to say 'no, no, your head hit with this amount of G so you're not allowed to ride the bike'.
"If that had happened to me I wouldn't have rode many races in my time."
Within Miller's answer to the question lies the stark reality of concussions in MotoGP: until riders are educated on just how much they're gambling with their lives when they take to the track while unfit, they're going to continue to do so.