The MotoGP paddock has erupted into a fresh safety controversy ahead of this weekend's Grand Prix of the Americas, with a number of top riders claiming after the first day of practice that the Circuit of the Americas is not safe enough to race on thanks to an exacerbated problem with an extremely bumpy surface.
The surface at the Texan venue has been a frequent source of criticism from riders in the past, with calls the last time MotoGP raced there in 2019 for the track to be resurfaced ahead of a return visit.
With this return delayed by over a year thanks to the coronavirus pandemic, some remedial work has since been conducted on a number of corners, with resurfacing carried out in places to try and relieve the issue.
But with the bigger issue more to do with the underlying soil in the Austin area, which allows for subsidence and means that the problem is a recurring one not easily remedied, most of the grid were united in their concern about the conditions, with one rider going as far as to float the idea of a boycott of this weekend's race.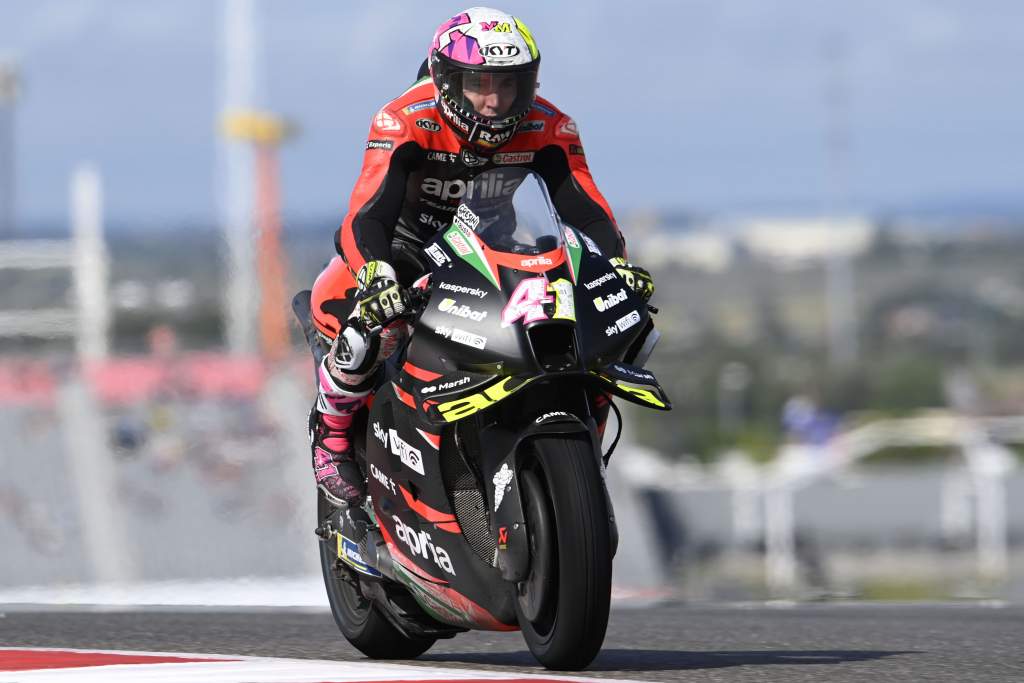 "For me, it's a joke to be here," fumed Aprilia rider Aleix Espargaro. "For me, we cannot race.
"It's very dangerous. Very, very dangerous. I've never ridden on a track like this. It's a nightmare, very dangerous, and I don't want to think what can happen when 20 bikes start the race with full tanks of fuel and we go to the bumps of corners 2 and 10. It's a joke.
"If I have to vote in the safety commission, I will say that I will not race. For me, no way. It is very, very dangerous. Very, very dangerous."
Espargaro's views were echoed by back-to-back race winner Pecco Bagnaia, with the Ducati rider also admitting that he didn't feel like the track was safe enough to race on – but acknowledging that the show must go on and that the dissenting riders are unlikely to significantly change the minds of some of their rivals.
"Today the thing to do is to understand how to be fast on the bumps because it's one of the most dangerous tracks I've ever ridden," said Bagnaia. "I think the opinion of all the riders is the same, but we are here to race. It won't be easy, but we're trying to do it."
"The safety commission [meeting] will be very nice, because we will be very angry about the situation," he quipped.
"Normally when a circuit makes new asphalt it's better, not worse, and we have to understand why they decided to do what they did.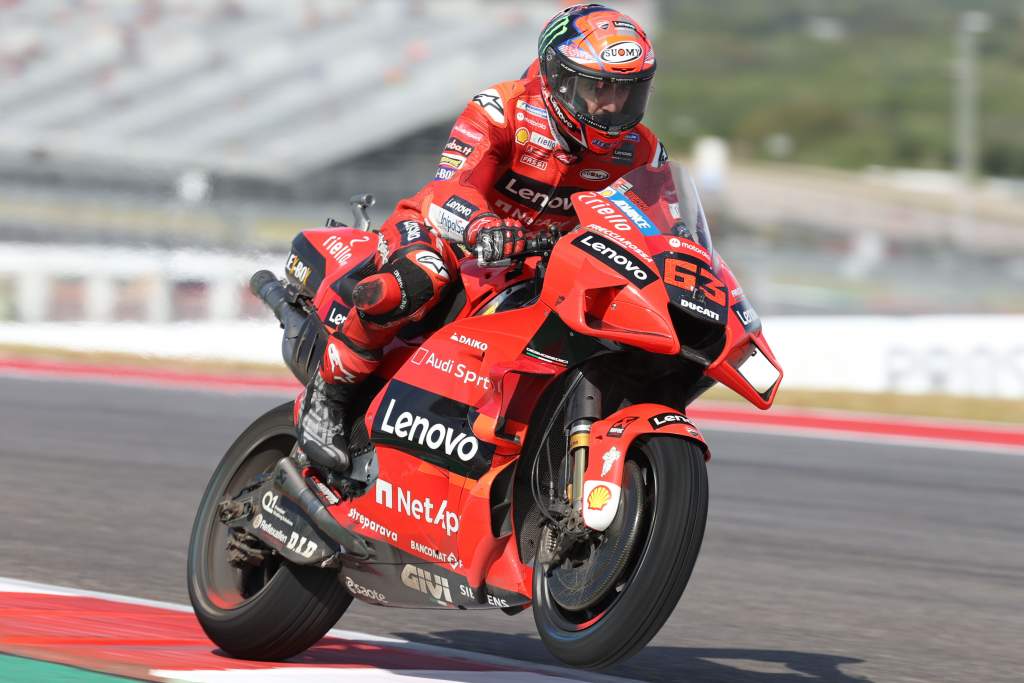 "We have to see if the race will be a good idea to do, because it's very difficult to make two laps in a row without mistakes.
"But it will not be possible [not to race]. We are here, we have to race. We'll speak in the safety commission and I'm sure that some riders have the opinion not to race, but someone will say it is raceable and we will have to. It's strange, because we're always playing to be at the top but here you can't because we're already over the limit."
---
It's the worst track I've ridden in my life. It's dangerous. Honestly.
It's very dangerous, riding like this. In every corner, in every lap, you almost crash.
It's like riding a horse… in the mountains, or jumping with a horse – you feel the same on the bike. It's very, very dangerous, honestly, riding like this.
– Iker Lecuona, Tech3 KTM rider
---
The physicality of the surface is one that even those riders who enjoyed a good day admitted was a significant issue, with Honda's Pol Espargaro among those who were fast but still suffered.
Enjoying a good day not just for him but for Honda all around, with teammate Marc Marquez fastest, Espargaro fourth and satellite rider Taka Nakagami fifth, the Spaniard nonetheless admitted afterwards that he had been left physically exhausted by the day.
"Today I could manage the situation, I could make a good laptime," Espargaro admitted, "[but] honestly speaking, I have my neck completely destroyed. I have quite a lot of pain on my neck. It's like it's asleep, from the many bumps that there are.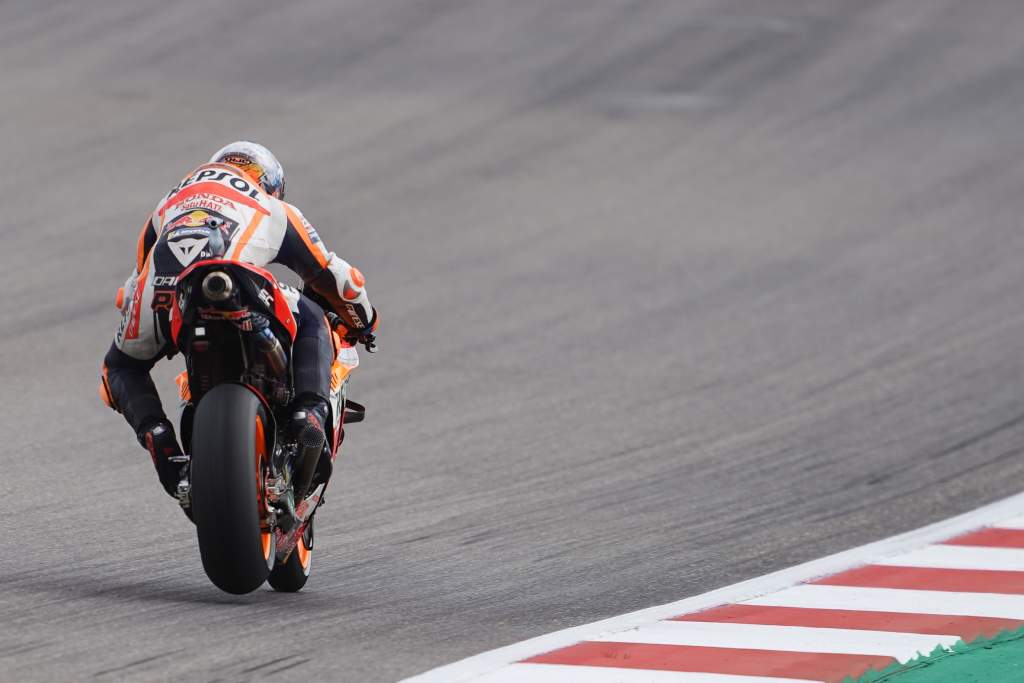 "My back is fully destroyed, my wrists are completely tired and I have quite [big] pain on my left one, which I have an old injury but still, there is a plate on and the impacts are so big and the bumps are so big that, on a street bike maybe you can manage, but on a MotoGP bike, the MotoGP bikes are super hard, super aggressive, super powerful, heavy, and, you know, honestly, I have all my body destroyed, like I've been doing three days of testing."
However, while some other riders were vociferous in their criticism of the surface and the majority, while perhaps slightly less aggressive, were still unhappy (with points leader Fabio Quartararo allowed to compare it to a motocross track and call it unsafe in his team's press release quote, perhaps a signal of how unhappy Yamaha is with the situation), most were not prepared to call for a race to be halted.
A pushback to the criticism was something anticipated by reigning world champion Joan Mir.
Among those calling the track dangerous and unsafe, he also acknowledged that some riders would benefit from the situation and would want to carry on.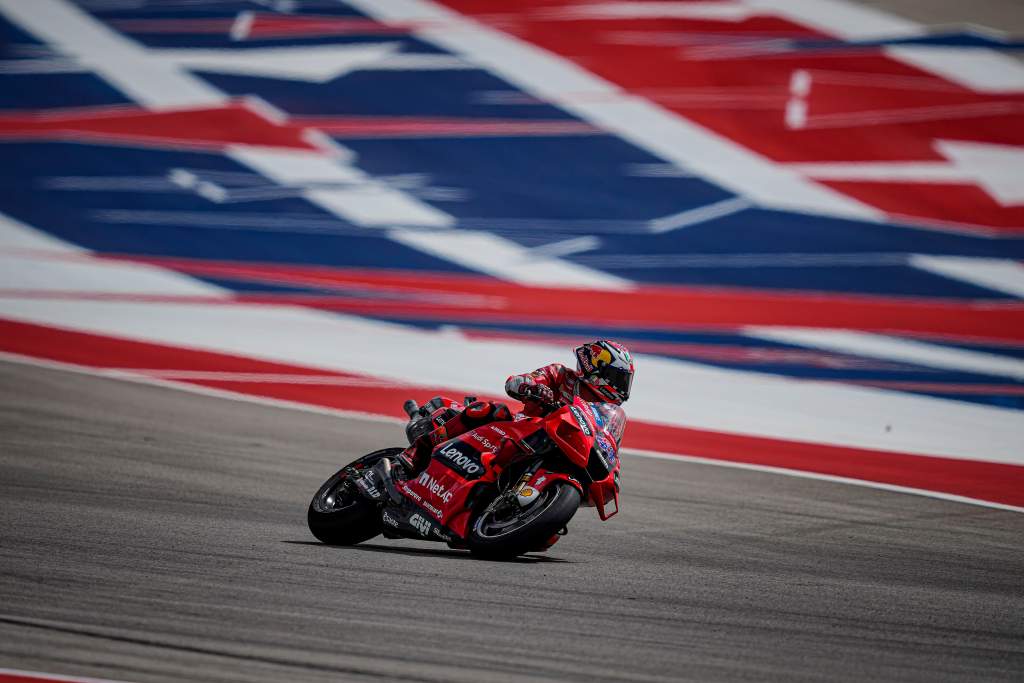 "The bumps are there but they're there for everyone," said Ducati rider Jack Miller, who finished the day in second. "They're there, but it's just a case of trying to find a way through them and managing them lap by lap.
"It's getting better but it's still not perfect and we need to continue working at them."
Pace-setter Marquez adopted a similar line, describing the situation with the bumps as being "on the limit" but not beyond it.
MotoGP promoter Dorna did not return The Race's request for comment on the riders' concerns at the time of publication.