The 2020 MotoGP world champion Joan Mir's move to the factory Honda MotoGP outfit has finally been made official.
A brief statement released on Tuesday morning by HRC confirmed only that Mir will join Marc Marquez on a two-year deal, but nonetheless comes as no surprise given the rumours linking him to the team since Suzuki's unexpected withdrawal.
Mir had initially hoped to remain with his current championship-winning team for 2023 and beyond, but was forced to go looking for alternative options when the factory made its shock decision in May.
When it became clear that there was an opening at Honda following the departure of Pol Espargaro back to KTM (albeit at a satellite team and under Gas Gas colours), Mir's path to joining Marquez became clear.
The deal has taken considerable time to finalise, however, with Mir hinting at last weekend's Austrian Grand Prix that part of the complication has been finding space for some of his current crew, also set to lose their jobs when Suzuki folds, without displacing anyone from Espargaro's current Honda team.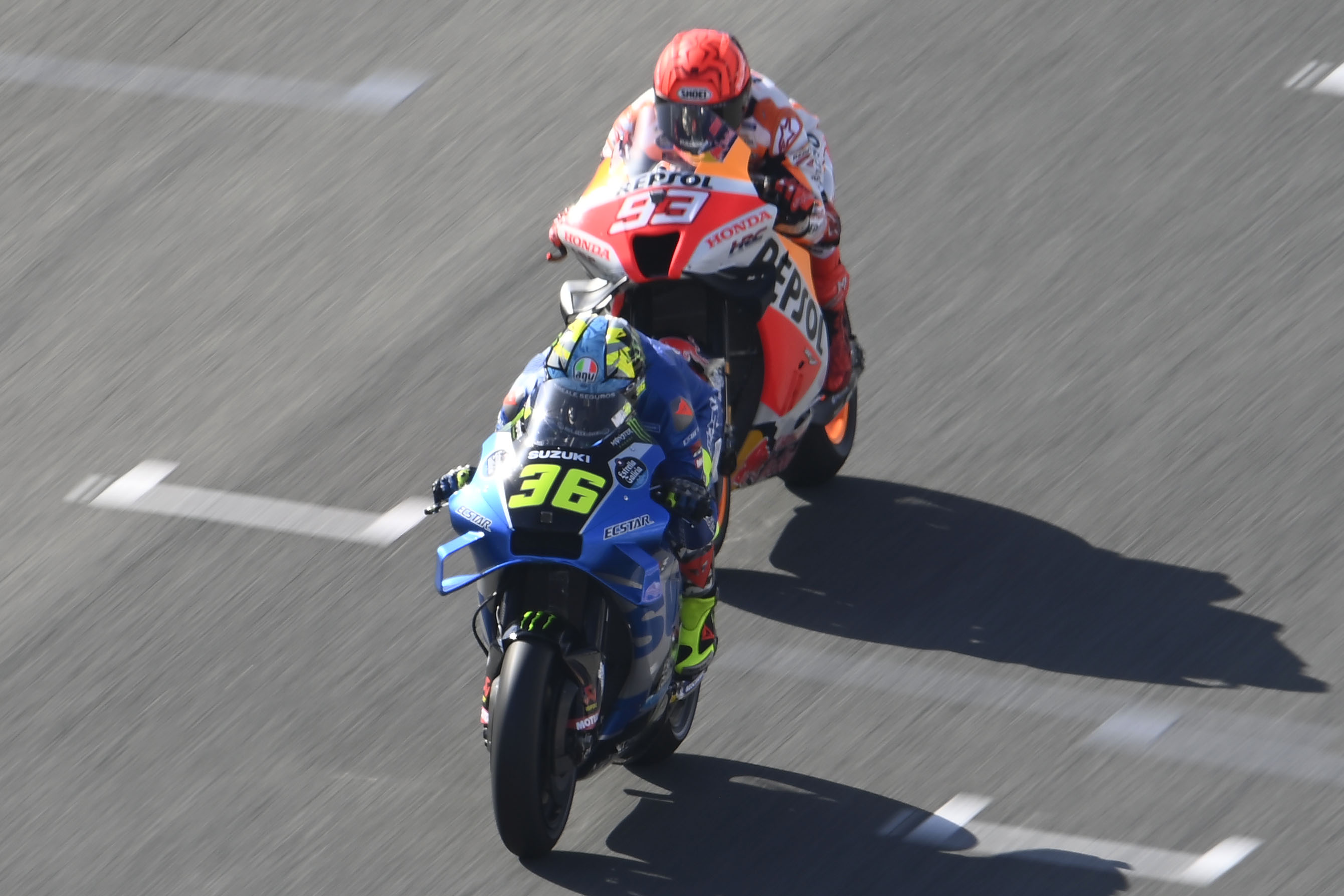 "I don't want to destroy a team, but it's important to understand first what the place where I want to be want to do with the guys are there," Mir said at the Red Bull Ring.
"[And then] to try and understand if some people from Suzuki can come, because they don't have jobs, but I don't want to join my team to another place if there are people already there.
"We are trying to understand these things, but it's not easy. But we don't have something more. It's not a normal situation for us."
Speaking about his deal to join Honda, Mir – who will miss this weekend's Misano race following a violent crash in Austria – said: "Thanks to HRC for trusting me and giving me the opportunity to defend these historic colours, which are full of history and world titles..
"We will take advantage of all my experience accumulated over the years in MotoGP with Suzuki to contribute as much as possible to the project and to fight together to become world champions again.
🚨BREAKING NEWS🚨 pic.twitter.com/zVSFeU4YtJ

— JoanMir36 (@JoanMirOfficial) August 30, 2022
"Now it's time to continue focused on my recovery to return to the circuits as soon as possible and have a great end of the season with Suzuki."
The fact Mir has been offered a two-year deal also comes as no surprise given the way Honda operates and the fact that, after a MotoGP career spent on inline-four Suzukis, it's likely going to take Mir some time to adapt his riding style to the V4 Honda RC213V, an issue further complicated by the trouble that the manufacturer currently finds itself in.
In the midst of its longest run without a podium since 1982, with Espargaro delivering a single trip to the rostrum at the opening race of 2022 and with Marquez still sidelined by injury, Mir has a complicated task ahead of himself as he joins his fellow world champion in the arduous job of rebuilding Honda's competitiveness.