Six-time MotoGP champion Marc Marquez has tentatively opened the door to a future away from Honda, hinting that he will need to see improvement to commit beyond his current 2024 megadeal.
During the height of his MotoGP dominance, Marquez repeatedly batted away suggestions that he could be tempted by a rival marque, insisting that as long as the Honda partnership was fulfilling his needs, he would feel no incentive to bid to bolster his legacy by trying to win on a different bike.
But MotoGP has not been kind to Honda since Marquez – part of the manufacturer's works roster since his debut in 2013 – suffered his career-altering injury at the start of 2020, just a few months on from committing to a virtually unprecedented big-money four-year contract.
That injury has necessitated four surgeries, and Marquez is currently recovering from the fourth of those – albeit getting closer to making a return.
Yet even in his sporadic appearances since he has been Honda's main shining light. He won three races – three more than any other RC213V rider – during a disrupted 2021, and remarkably remains Honda's highest-placed rider in the 2022 standings by 15 points despite having contested just six of 13 races.
Making his return to the paddock during the most recent MotoGP race weekend, at Austria's Red Bull Ring, Marquez told assembled media, among other things, that Honda was "in a critical moment" and needed to reconsider its team philosophy.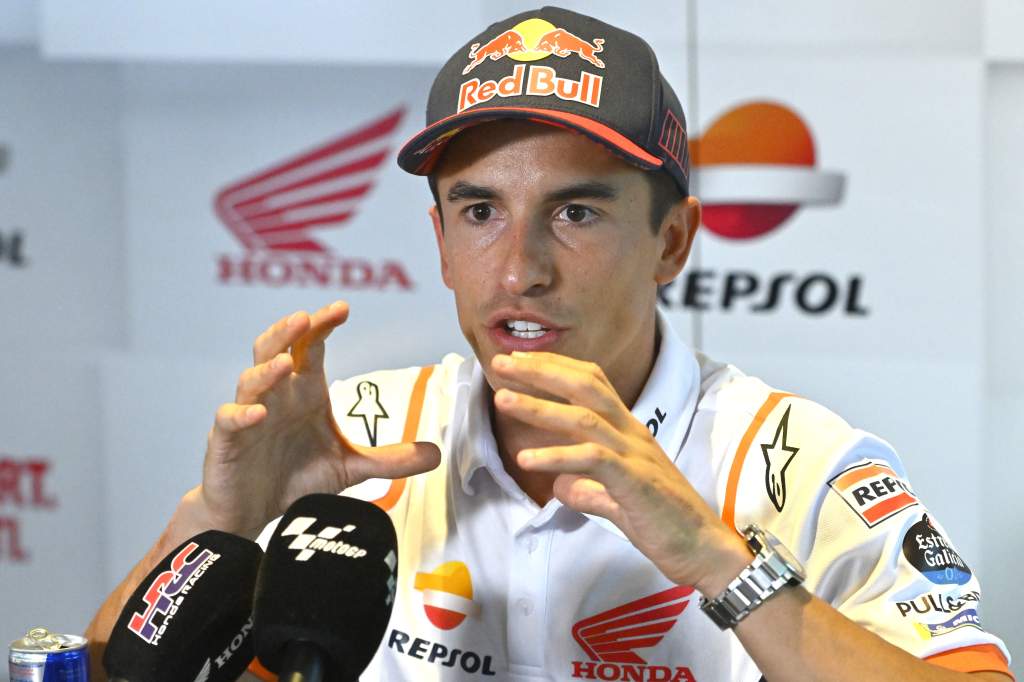 But he went a step further in a 'carpool' interview with DAZN broadcaster Izaskun Ruiz.
When the prospect of him switching manufacturers beyond 2024 was put to him, Marquez said it "depends on Honda".
And asked subsequently how long he would give Honda – presumably to do what it could to keep hold of him – Marquez said: "The two years I have left on my contract.
"I'm not going to deny it. It depends on Honda.
"I've always said Honda is Honda, the team of my dreams. They've respected me a lot and I'm super thankful for all they've done.
"But as long as I'm competing, and as long I think I'm strong enough, I want a winning project. Otherwise…"
Marquez cut himself off after that, but the point has been made. In that same interview, he also acknowledged it was proving "difficult to convince riders to come to Honda", which looks set to finish this season last in the manufacturers' standings.
While he has not specifically said he would explore other options, this appears to be the logical conclusion – the 29-year-old has long emphasised that he would walk away from MotoGP when he was no longer fast enough to compete at the front, but he has never stipulated that he has to be fast with Honda and Honda only.
At the same time, his ties with Honda obviously run deep, and during his recent injury travails Marquez has always credited Honda with treating his situation with the utmost respect and understanding, even though his intermittent absence has hit its MotoGP programme very hard.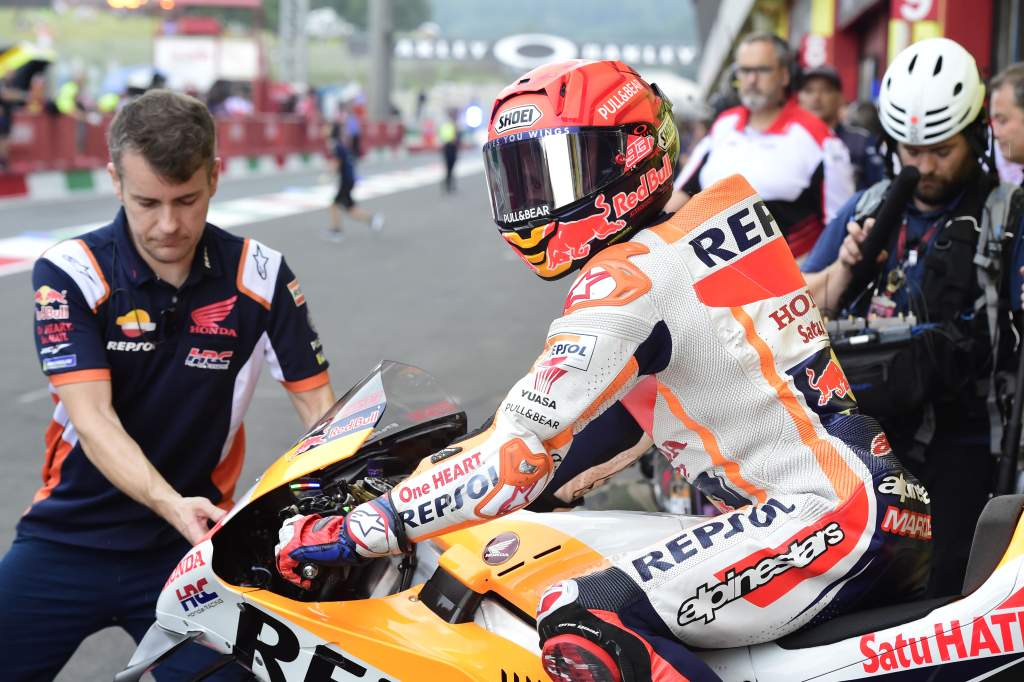 Marquez's comments suggest that, assuming his own performance and health are at the requisite level, the 2023 season may prove decisive to his future – given that the 2024 pre-season is when deals for 2025 should start getting hashed out as per MotoGP rider market convention.
In the meantime, Honda is at least poised to significantly reinforce its rider roster for next year. Three-time MotoGP race winner Alex Rins has already signed up to ride a factory-spec RC213V for LCR, while his Suzuki team-mate Joan Mir, the 2020 champion, is all but certain to partner Marquez at the works team.