Jack Miller has signed a two-year deal to join the Red Bull KTM team for 2023 and 2024, according to The Race's sources in the MotoGP paddock, with the Australian set to replace Miguel Oliveira alongside Brad Binder next season.
The news was originally set to be announced at this weekend's Catalan Grand Prix but it's believed that the news has been delayed by Miller's current factory Ducati team, and will come in the days following Sunday's race.
It brings to an end Miller's five years as part of the Ducati group, first with Pramac Racing and then the past two seasons in factory red, and comes as the manufacturer is forced to make space not only for Miller's previously-expected replacement Jorge Martin but also for three-time race winner Enea Bastianini, who is now believed to be the clear favourite to replace Miller as Martin remains with Pramac.
Miller's appointment comes after negotiations between his personal manager Aki Ajo, who also runs KTM and Red Bull's highly-successful factory Moto2 and Moto3 operations, and with new-for-2022 factory team boss Francesco Guidotti, who is no stranger to Miller after managing him for three seasons in his previous role at Pramac.
The deal between the two sides is believed to have been signed at the Italian Grand Prix at Mugello last weekend, with KTM keen to release the news of Miller's arrival this weekend, but that has been put on hold by his current employers, who still has to announce the rearrangement within its own ranks.
Part of that reorganisation could, perhaps surprisingly, involve Miguel Oliveira now that he has been pushed out of KTM by Miller's arrival. Originally offered a chance to step down to satellite team Tech3, where he won two races in 2020, he rejected that offer, and is instead looking elsewhere – with the chance to replace Bastianini at Gresini Racing now looking like the most likely landing spot for him.
That in turn leaves a place at the satellite team for the return of a former KTM employee, as it looks to sign up Pol Espargaro again to take on on-track testing duties there.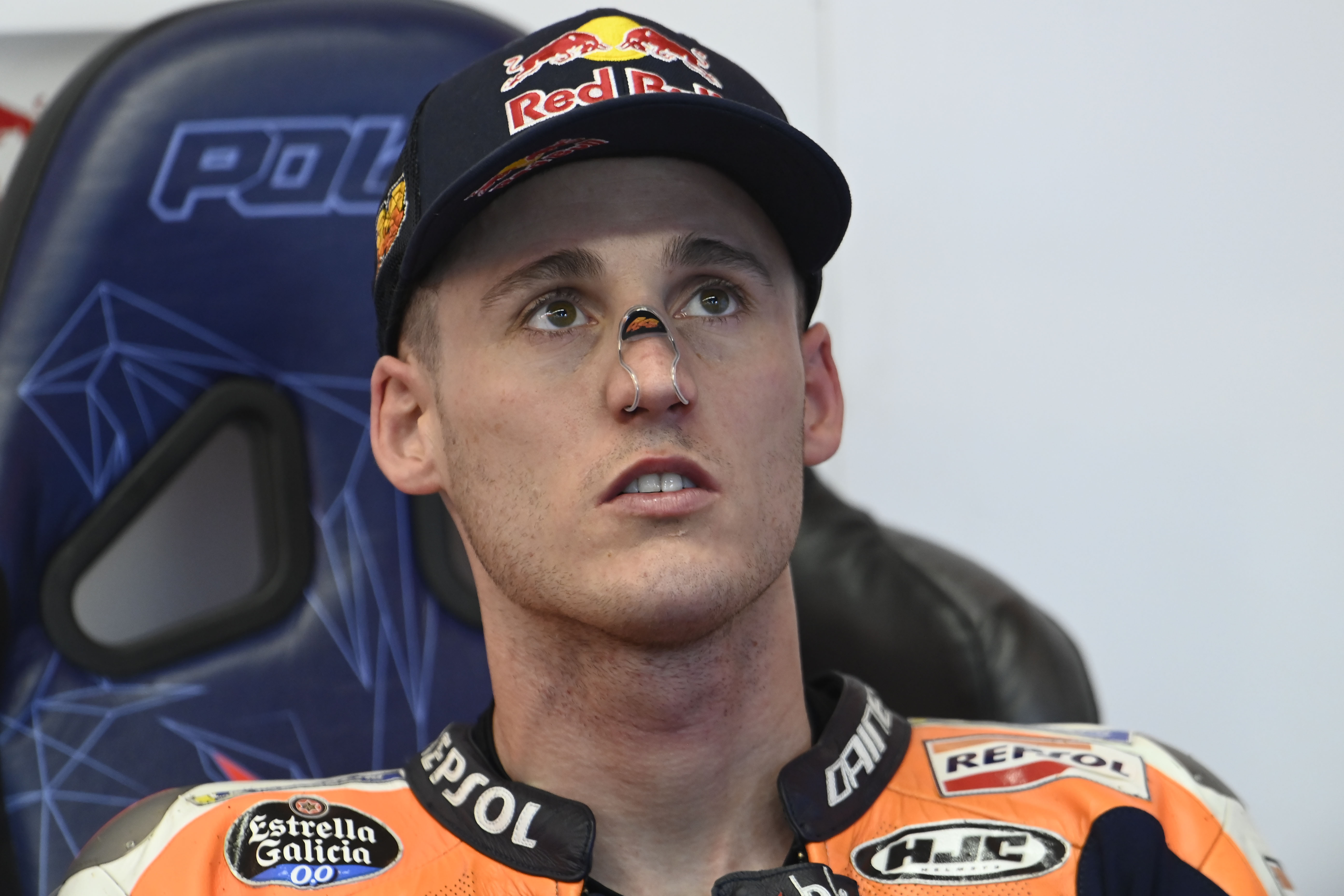 He's expected to be pushed out of Repsol Honda after only two years by the arrival of 2020 world champion Joan Mir (a deal that is not yet signed but is in the final stages).
Espargaro will instead return to the Austrian brand where he spent four seasons from 2016 to 2020 – and to the Tech3 team where he launched his MotoGP career in 2014 on Yamaha machinery.
Who ends up on the second Tch3 bike is far less certain, however. It's an open secret that the team isn't happy with one of its current rookie duo, Remy Gardner, thanks to his outspoken comments about the state of its 2022 machine – but the Australian is far keener to stay in place than Raul Fernandez on the other side of the box.
Equally unhappy with the bike but considered more of a rising star than Gardner thanks to his incredible rookie season in Moto2 that saw him win eight races, he's believed to be a key target of Aprilia.
The Italian manufacturer announced last weekend plans to expand to four bikes for 2023, bringing onboard the current Yamaha satellite team WithU RNF in a deal that will likely see the riders contracted directly to the Noale factory.
The news of Suzuki's unexpected departure from the sport at the end of 2022 means that not only Mir but also team=mate Alex Rins remains on the rider market for next year too, with the Spaniard one of the likely candidates to also join Aprilia's satellite squad, with the team believed to be on the hunt for one experienced rider and one relative rookie for the squad's first season with the Italian brand.
Rins is also likely a target of Lucio Cecchinillo's satellite Honda team LCR, with Alex Marquez's future remaining unsure. Initially believed to be very much on his way out after a disappointing start to 2022, there have recently been some hints suggesting that he might yet get a stay of execution – but that if he goes, Rins is one contender to take over from him.