KTM rookie Remy Gardner has pleaded with his manufacturer to bring new material following a "pretty bleak" day of practice at the French Grand Prix.
The reigning Moto2 champion has endured a fairly difficult start to his premier-class career, albeit has not exactly been outshone by fellow Tech3-run KTM rookie Raul Fernandez.
The 2022 KTM RC16 impressed by finishing second with Brad Binder in the Qatar opener – at what has traditionally been a bogey track for KTM – and winning a wet Mandalika race with Miguel Oliveira, but it looked to have largely reverted to its familiar, and underwhelming, 2021 form since.
Gardner was the only KTM rider not to crash on Friday at Le Mans, and ended the day in 22nd, sandwiched by Oliveira and Fernandez – albeit with Binder managing to climb as high up as seventh.
"Not good. Not good," Gardner said of his Friday. "I'm struggling. I don't know. I think we're pretty much all struggling except Brad, somehow he manages to pull out a time.
"We're all kind of a bit lost I think. It's hard, a hard weekend. It's hard in Jerez, hard here. It's pretty bleak at the moment."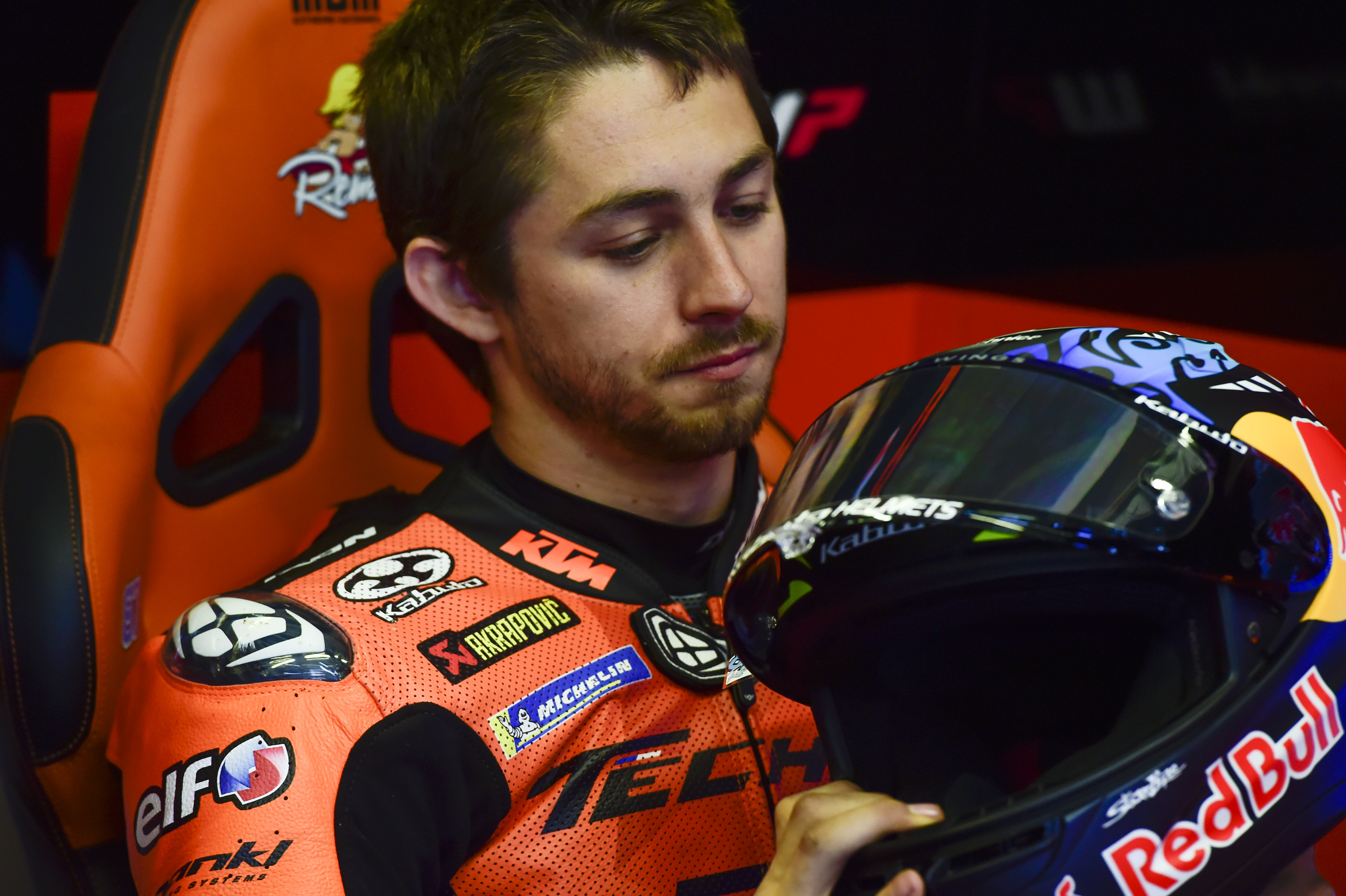 Le Mans has been a decent hunting ground for KTM – albeit usually in mixed conditions – which only added to Gardner's matter-of-fact disappointment.
"Looking at past results, I think, seems like it's not a bad place [for the RC16]. It's like we've gone backwards. It's tough at the moment. We need some help.
"Because we're all struggling. It's not just me. It's me, Miguel and Raul.
"Brad's kind of the only one that can sort of put something together. Which, with his kind of radical style, he can manage to do it."
"We need material. We're kind of stuck. With what we've got, there's nothing else.
"We're a bit stuck. We need some material. We need parts, we need new things… yeah."
Gardner said he wasn't aware of what KTM had in the development pipeline, but when asked by The Race what areas he needed help with, he said: "Everywhere. Turning, stopping, acceleration, horsepower."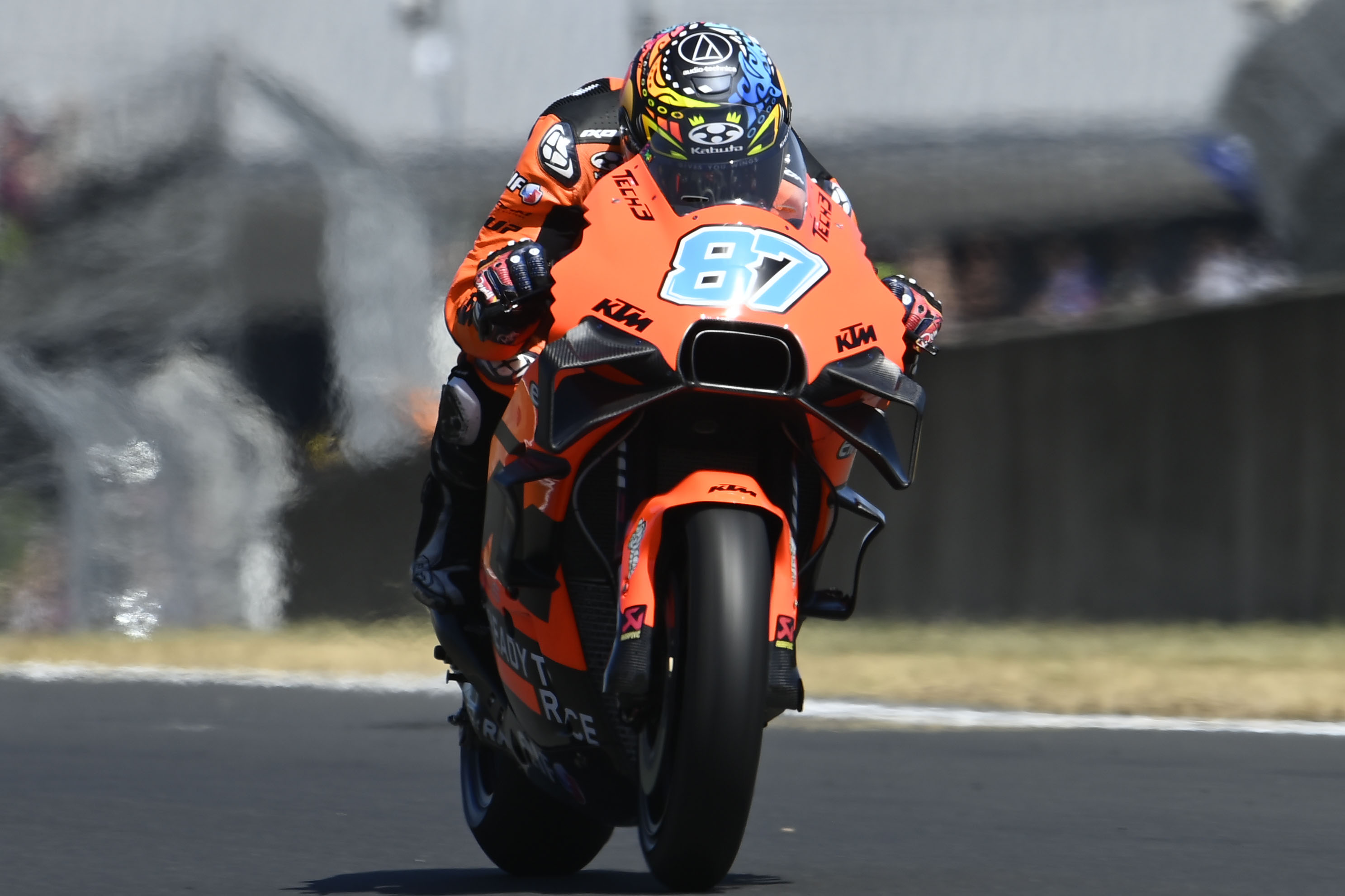 "Just a few things," he quipped. "We've gone up, down, everywhere, chased our tail, and could never get it to really work. We gain something, lose something, gain something, lose something – it's never put in a package together.
"For some reason, it's just not working, any of the set-ups, anymore. We went back to something that we had in Jerez [in post-season testing] last year, still doesn't work either.
"The feeling is not great. The feeling going into the corner is a little bit like I'm praying not to crash, to be honest. Yeah. It's hard at the moment.
"It's going to be a tough weekend, but anyway always going to do our best and push as hard as possible."
Gardner said his big problem through the Jerez and Le Mans weekend had been him "struggling big-time with the rear wheel coming off the ground" under braking – and that measures to fix that "will just take away all the turning it [the RC16] barely has".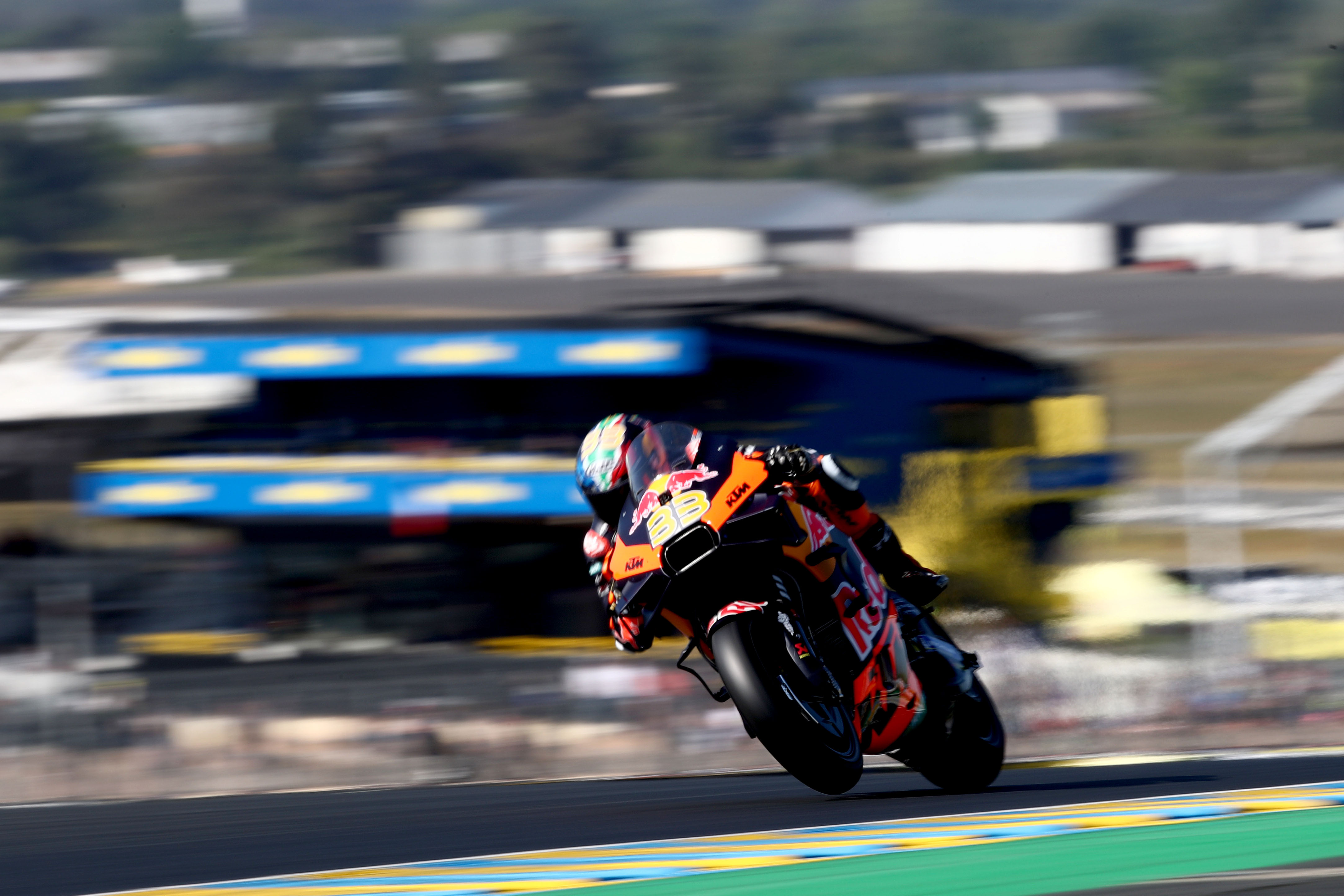 But while the Aussie pleaded for upgrades, seventh-placed Binder suggested he had stumbled upon something of a breakthrough in his set-up work.
Binder ran two bikes with very different settings and felt comfortable on only one of them – the one he'd crashed early in FP1 and then only got back at his disposal for FP2, which is where he shone.
"We learned something quite important today," he said. "Because compared to last year the way our bike is set up is completely different.
"We found a good direction today that gave me more confidence in the corners – that is what has been missing all year, we haven't been able to stop and enter corners because we've been really on the limit with the front."