Alex Rins says he was left in tears by the news that his MotoGP employer Suzuki was planning to leave the championship at the end of 2022.
Rins, who made his MotoGP debut with Suzuki in 2017 and helped make its GSX-RR bike into a championship contender, said he learned of the manufacturer's plan to withdraw after the post-Spanish GP test at Jerez.
And while Suzuki said on Thursday that it is currently "in discussions" with Dorna about what it framed as merely "the possibility of ending its participation in MotoGP", Rins's rhetoric once again left little room for doubt that the programme was concluding.
"After the test, after Monday's test in Jerez, Livio [Suppo] and [Shinichi] Sahara-san took me and they told me the notice in the office… And for sure it was super hard," said Rins.
"I was full crying – because I gave it everything for this team, since 2017, trying to give a lot of info to have a competitive bike, to have a winning bike. But you know, also the team members gave it everything. Since 2015, when the Suzuki was in MotoGP again.
"And for sure that was a big shock for me, a big shock for the team. It's not easy. It's not easy."
Though it was team-mate Joan Mir who ended Suzuki's title drought in 2020, Rins has long been credited for playing a pivotal part in Suzuki recovering from its 2017 slump – a double whammy of the loss of Maverick Vinales and an engine development error.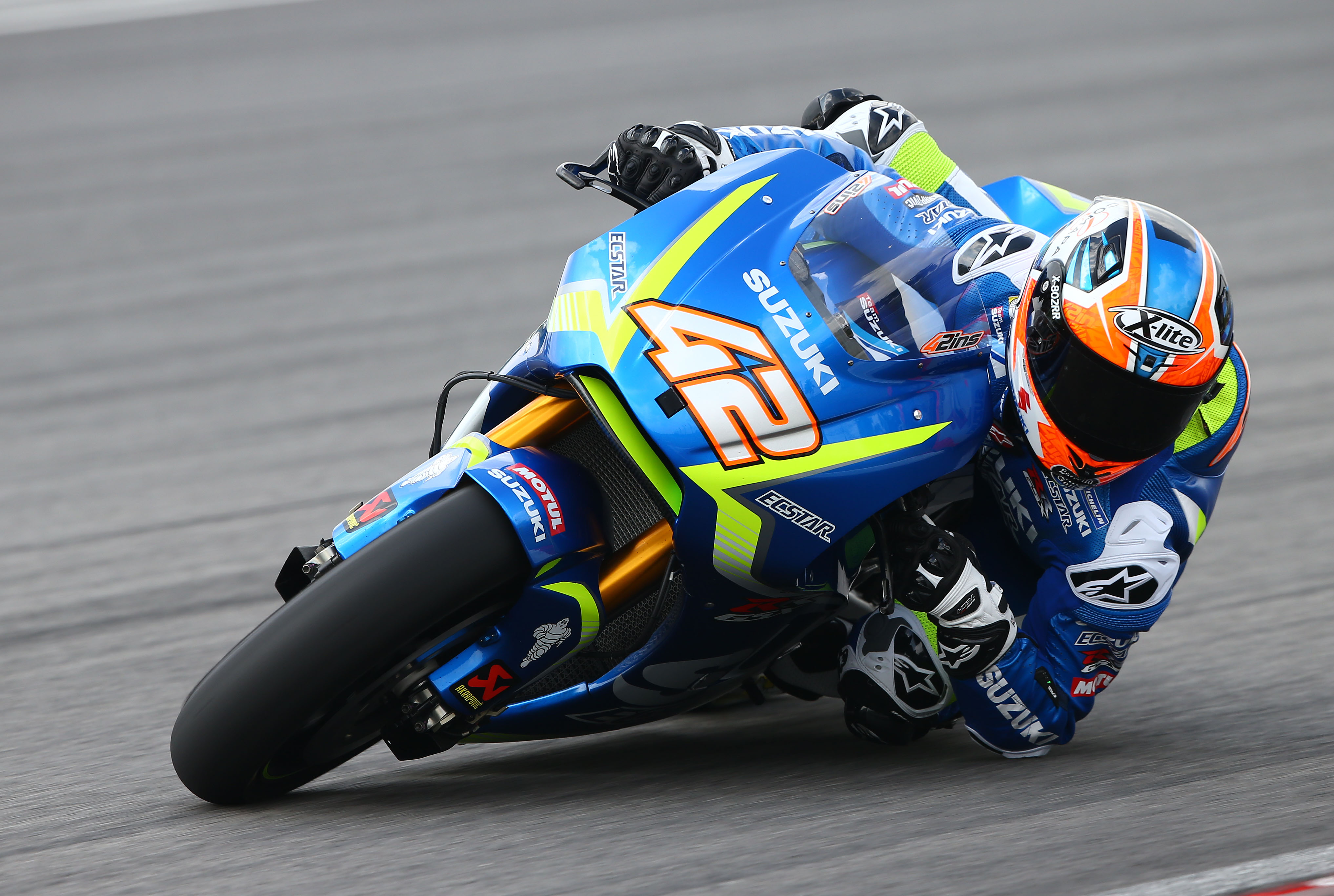 He said the "plan was to continue" with the team beyond 2022 before events unfolded "super fast".
Ducati rider Jack Miller, commenting on the Suzuki news, said his sympathies lied not just with the riders, but more so with the rank-and-file staff.
"More shock than anything," he said. "It's unfortunate, or strange, that a manufacturer like that, that was world champion two years ago and looks like they've bought the best version of their bike yet [would leave].
"Myself and Suzuki, we came into the championship at the same time [in 2015], so to see them leaving now, it's sad, because you know – the riders, OK, it sucks for them, it's s****y but they're both really good riders and they'll both find a job, but there's 45-50 other staff members there that now have to go and try to find a job to try and feed their families. That's a s****y deal as well."
Rins agreed with that assessment.
"In the end, I can find something for next year – I think – but for them [the mechanics] I think it's a little bit more difficult," he said. "I feel very sorry because they are like a family for me.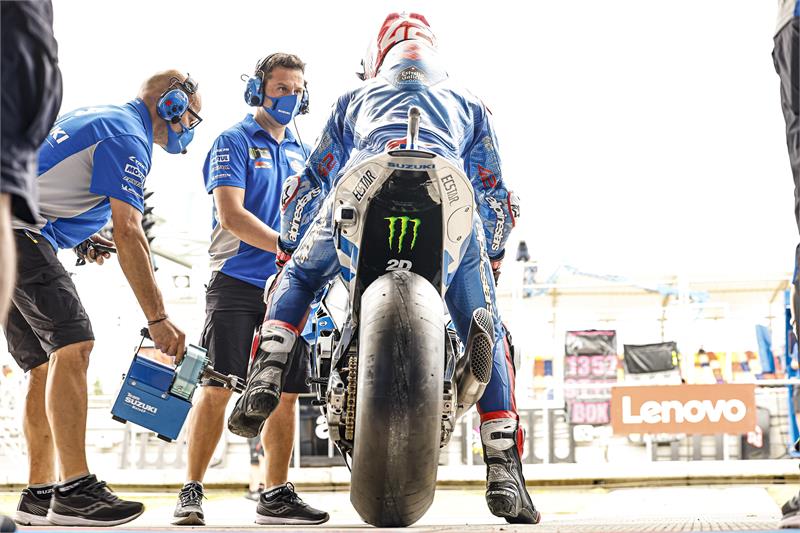 "Let's try to finish the season in the best way possible – this weekend for me will be the last in Le Mans with the Suzuki. So let's enjoy the time with the Suzuki in this track because next year we will ride with another bike. Let's see with everything."
Asked whether he understood why the Suzuki top brass took the decision it did, Rins said it didn't matter.
"For sure was so hard for me, the decision," he said.
"Because we are fighting for the world championship, in the world standings we are first as a team. So for sure it's very difficult to understand. But from the Suzuki headquarters, they took the decision and the decision is what it is. We cannot change it."
He also indicated that there was a lack of communication from the Suzuki headquarters and particularly president Toshihiro Suzuki – and suggested neither team manager Livio Suppo nor project leader Shinichi Sahara knew what was coming, as they would not have started negotiations with him for 2023 otherwise.
"[The lack of communication is] a little bit strange because with the Suzuki president, with Toshihiro-san, he's super friendly, he sent me a video saying congratulations when my baby [Lucas] was born [in September] and everything," said Rins.
"[About the exit] I didn't receive nothing, just when Livio and Sahara-san communicated to us."