Despite the close-fought nature of a title fight that went down to the final round, it seemed things were harmonious between champion Remy Gardner and runner-up Raul Fernandez – team-mates at Ajo KTM then and about to be Tech3 KTM MotoGP team-mates in 2022.
That was, at least, until Fernandez launched a furious tirade against team and team-mate, declaring himself the moral victor of the season and claiming (without much in the way of evidence) that Aki Ajo's all-conquering squad (which won rider, team and rookie of the year titles in both Moto2 and Moto3 in 2021) had deliberately favoured the Australian side of the garage to ensure that Gardner was the victor.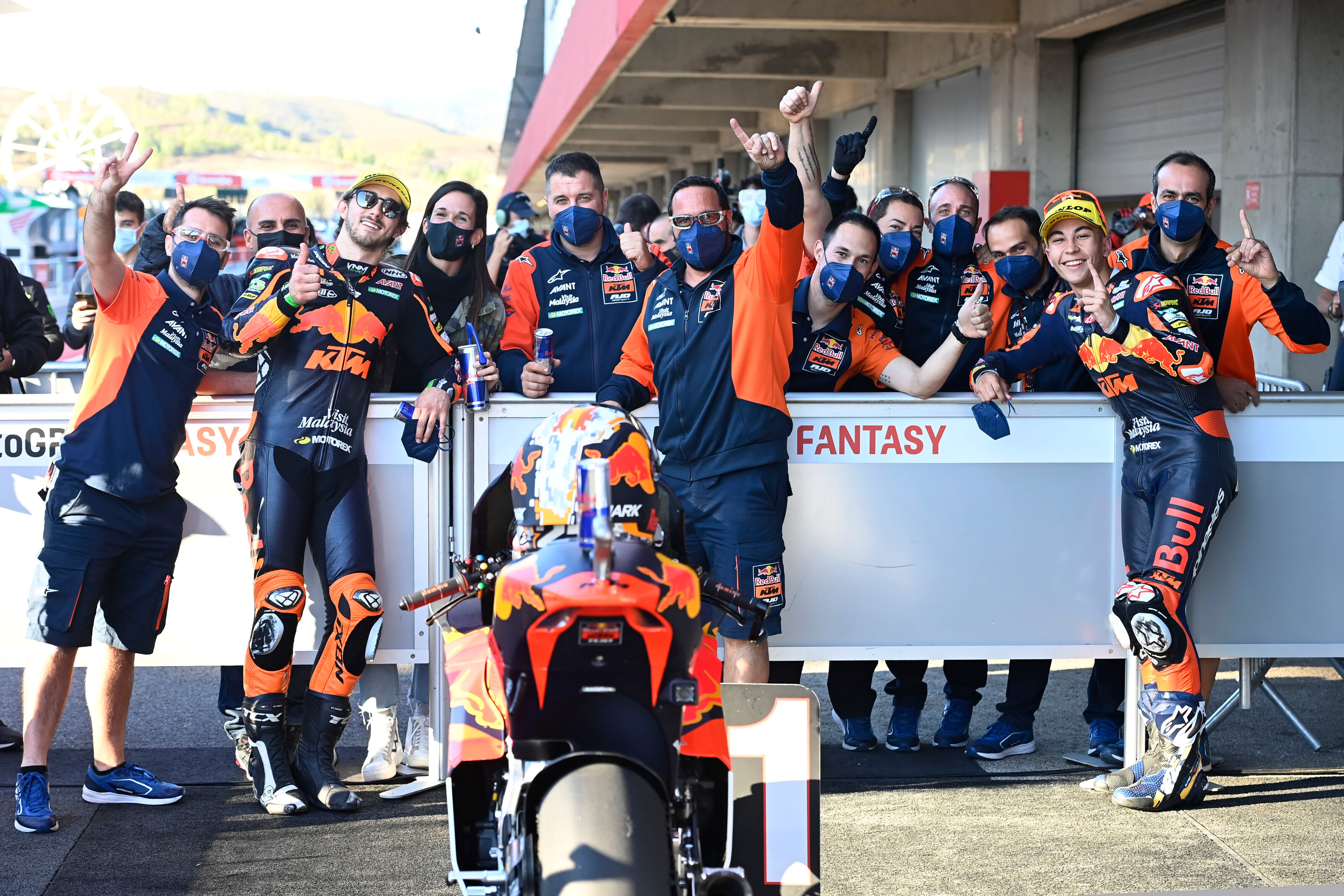 He's since dialled back those comments, hinting after his first full test as a Tech3 KTM MotoGP rider at Jerez last week that he didn't make the point he was trying to make clearly enough.
"I prefer not to speak more to speak about that," he said when asked about the interview, "because they didn't understand very well what I wanted to say.
"It was a fantastic season, I had an incredible team, and the people who worked with me were incredible people.
"I was very lucky to have those people, but now I'm focused on MotoGP and I don't want to speak about my past."
Team boss Ajo was more direct, underlining that he believes there were no issues between team-mates or team throughout 2021 – even if he admitted that it was something that wouldn't have been entirely unexpected given their competitiveness.
"In the middle of the year and at the end of the season," the Finn told German website Speedweek this week.
"I thought 'uff, it will be a challenge when our two Moto2 riders fight for the world championship'.
"But I repeat: Everything stayed really calm and professional in our box. Until the last moment. I was happy and satisfied about that. And there were no quarrels in our box.
"If a rider thinks that everything did not go optimally, that is understandable.
"The rider who did not win the world championship looks for the reasons and causes.
"You have to keep in mind: Raul celebrated eight wins in his rookie season. Remy won five times, he was more consistent, he had an incredible season."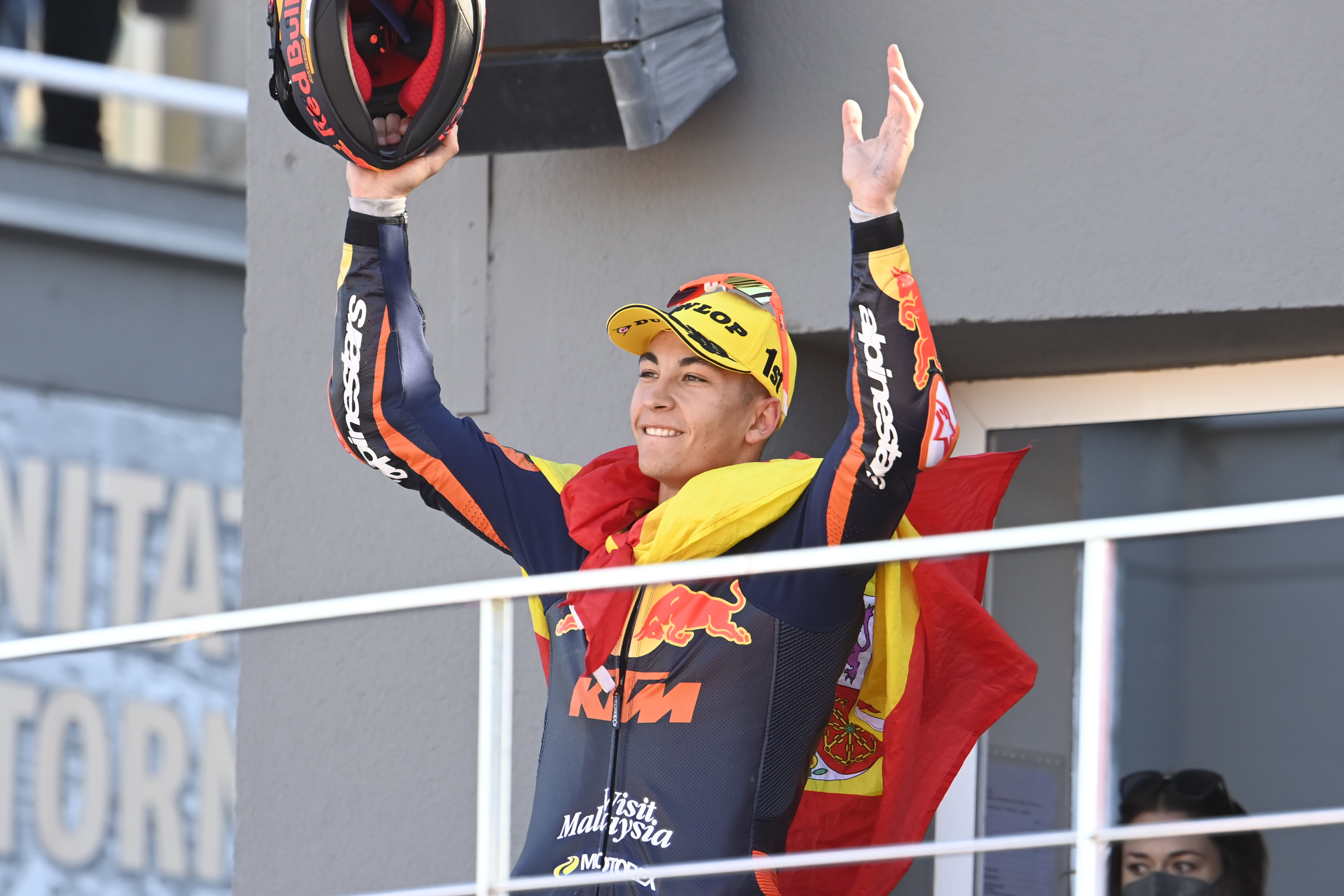 And the reality is that Ajo is of course correct; Fernandez may not have won the middleweight class as a rookie, but he did have one of the most successful rookie seasons of all time in the series, taking more wins than the likes of Marc Marquez did in his first Moto2 campaign (which also nearly delivered the title), even if it was his own inconsistency that let him down in the end.
So why go on the warpath after the season was done, knowing that there was still at least one more year where he'd be sharing a garage with Gardner and ultimately reporting to the same KTM paymasters as before?
Well, one reason that stands out is the possibility of a deliberate strategy to poison the well at KTM, to ensure that his 2022 debut MotoGP season is his one and only with the firm – a bold strategy but one that could pay off in the longer term for him.
It's no secret that he's already not happy about the somewhat forced switch he's making to MotoGP.
While Fernandez is more than prepared to remain another season in Moto2 in an attempt to go one better and win the title, it was KTM that decided that he was moving up, by executing a contractual option to promote him in an attempt to keep him out of the hands of interested rival Yamaha.
There were even fresh rumours as recently as this month that Yamaha was once again trying to negotiate a way out for Fernandez, this time to join its newly-founded Moto2 team for 2022.
That complication eventually resulted in a reshuffling of KTM's Moto3 riders to ensure that Fernandez's little brother Adrian would retain a seat in the lightweight class with Tech3, the same squad as his older brother.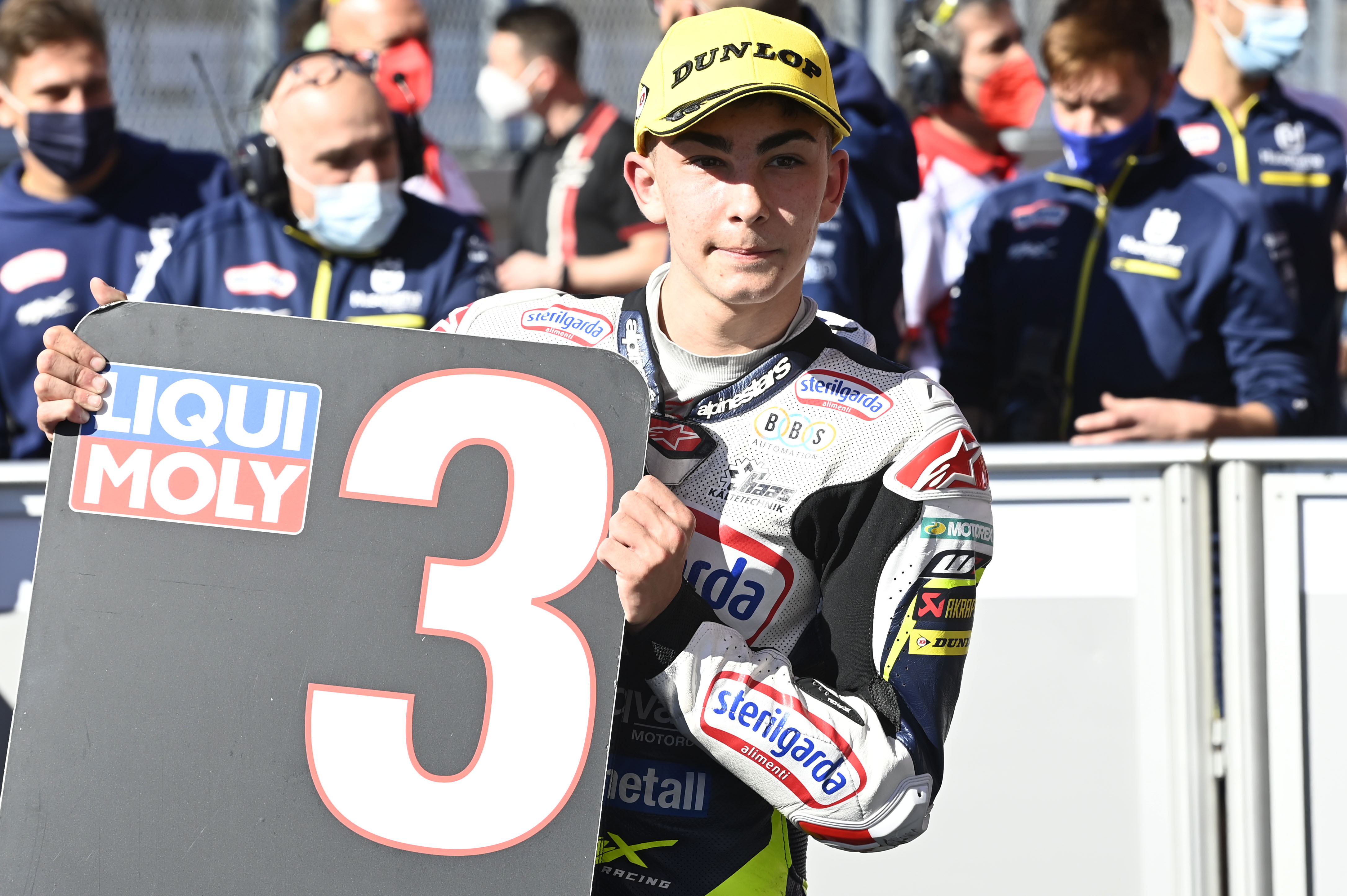 With both chances for 2022 moves now thwarted, it could be that Fernandez has instead resorted to playing the long game, targeting a switch to Yamaha for 2023 instead, when both of its satellite riders (Andrea Dovizioso and Darryn Binder) will be out of contract, creating a space for him to join the Yamaha ranks in MotoGP.
This is, of course, speculation – but the key characteristics that Fernandez has demonstrated so far in his brief time in Grand Prix racing are intelligence, level-headedness and the ability to stay calm. That means it's hard to see his unprovoked outburst as just spur-of-the-moment anger.