The second round of the 2020 MotoGP championship on Sunday was nothing short of a runaway success for LCR Honda Idemitsu racer Taka Nakagami, who recorded his best-ever result in the premier class and challenged Valentino Rossi for the podium in the final stages of the race.
This came at the start of his third season in the premier class, and despite sparks of brilliance on occasion before, we've never before seen the sort of weekend-long pace and consistency that the Japanese rider displayed at the Andalucian Grand Prix.
So where exactly did the surprise performance come from? It seems that the talent was there all along – but a little extra support from HRC's engineers as Nakagami established himself as the number one Honda rider for the weekend helped him to find the key to unlock it and take potential from the bike the way Marc Marquez can.
Nakagami is normally the fourth-rate rider for the Japanese manufacturer thanks to his satellite status and team-mate Cal Crutchlow's importance to Honda as a test rider, but that all changed after the opening round of the season.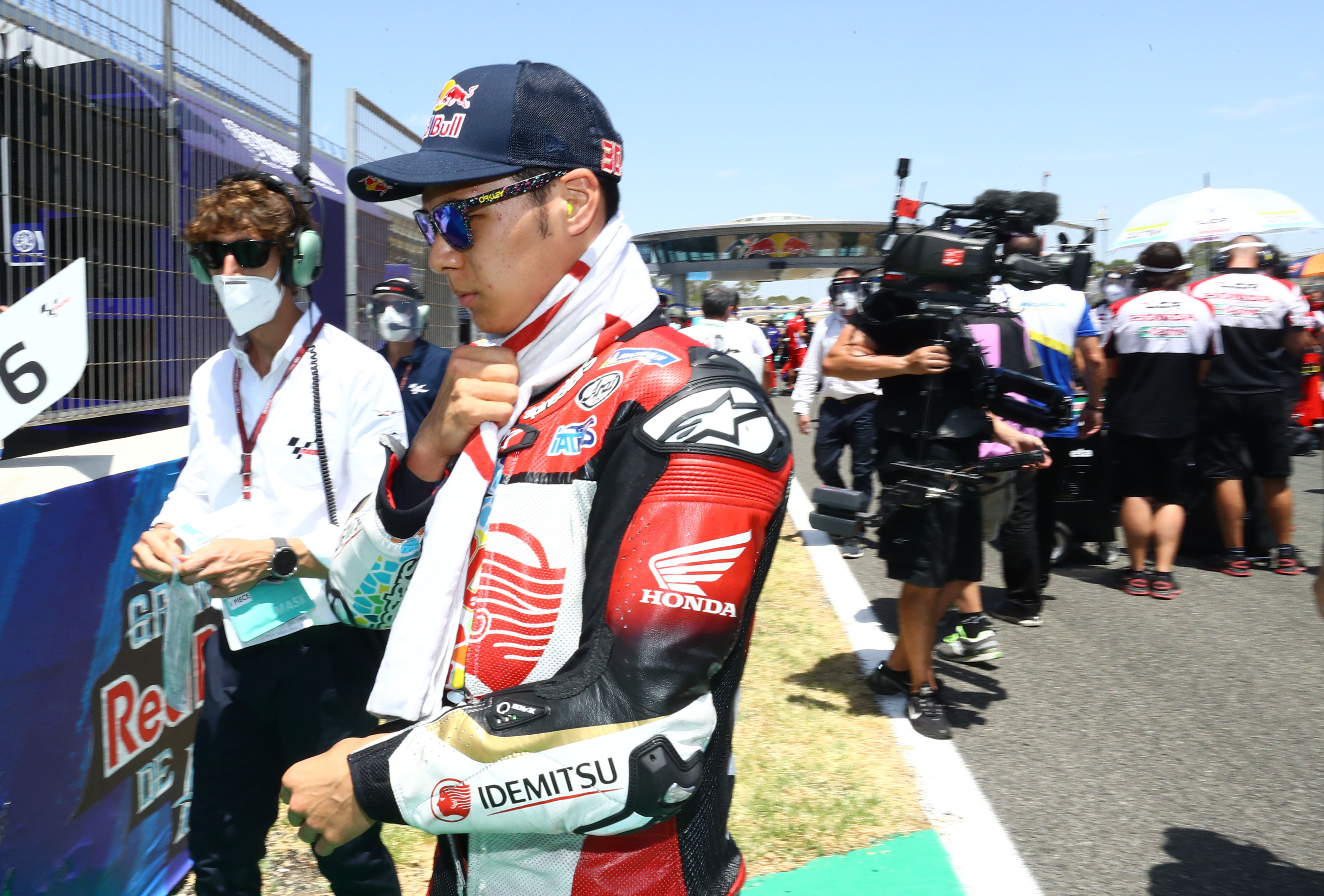 Marc Marquez broke his humerus and eventually was unable to race, Crutchlow was recovering from surgery on a broken wrist, and already-replaced for 2021 rookie Alex Marquez was preparing to line up for only his second-ever MotoGP race – meaning all eyes fell on Nakagami's 2019-spec bike.
"This weekend, Marc wasn't able to make the race and [HRC technical manager] Takeo [Yokoyama] spent a lot of time in our garage and checked my data deeply," Nakagami admitted after Sunday's fourth-place finish.
"It was really warm support, and hopefully we can keep working like this for the future. Hopefully, they understand now how important it was in helping me finish close to the podium!"
So where has the added help made the key difference? It seems that the key has been helping Nakagami understand exactly where he needs to change his riding style to match Marquez's.
"Takeo gave me some advice on what Marc does, on how he stops the bike, and encouraged me to try to ride like that. It's easy to say, but I've only had two races in 2020 and in the first weekend I really didn't understand how to manage the 2019 bike.
"Everyone says it's a more physical bike and that it's not easy to make a lap time on it, but now little by little I'm understanding it. When I saw Marc's data I understood clearly how to manage it and you can see the result."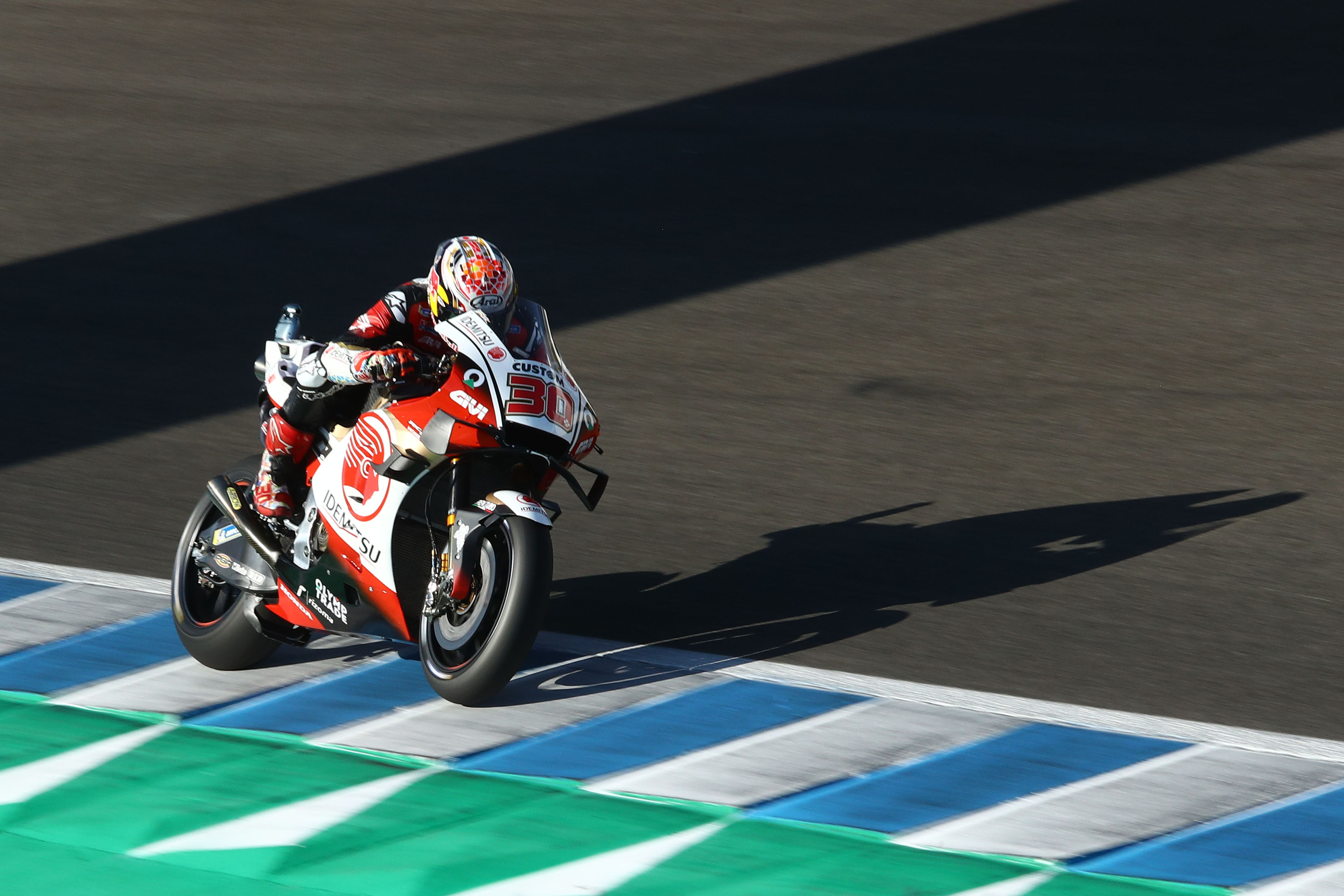 And while it's still clearly a work in progress after only one race with the added attention upon him, Nakagami feels like he's made an important step.
Honda has notoriously suffered in recent years on corner entry, with the aggressive nature of the bike causing Michelin's front tyre to overheat and overpressurise, leaving riders on the edge and subsequently triggering many crashes.
Should Nakagami be able to overcome that by adapting his riding style to better control it the way Marquez can, then it could well open the floodgates on more performances like Sunday's.
"I'm trying to change my style to something that's a bit more Marquez-style, but it isn't easy! Sunday was the first time trying it in the race and it is working though, helping me to manage the Michelin tyre.
"But with the conditions we had, it was probably the most difficult track of the year but I think we've finally understood something for the future. Because of that, it was a really important race for the future and I'm very happy about that."