From test rider Stefan Bradl to team principal Alberto Puig, Honda's barely concealed wistfulness over Marc Marquez's absence and desire for him to return as soon as possible is easy to understand.
Even at 80%, Marquez remains a transcendent, towering figure for the Honda programme, someone who was winning races last year and would've likely dragged this current iteration of the RC213V – barely a Q2 bike at the moment – to the top step at the Circuit of the Americas this year were it not for a penalty.
But while the hand of the proverbial clock is getting unsettlingly louder with every moment Marquez isn't on the Honda to give it development direction for the enormously important 2023 machine, he will not be alone in riding that machine next year. His expected future team-mate, himself a MotoGP world champion, would be a huge asset in moulding that bike, too – but while Marquez isn't yet ready to ride for health reasons, that prospected team-mate is simply busy running up laps in a dead-end season for a dead-end project.
Joan Mir's 2021 was one hell of a season, a powerful confirmation of his credentials as somebody who'd deserved that 2020 success. Last year's Suzuki could never take him to a repeat title but he dragged it, kicking and screaming, to a credible third place, making the most of opportunities and staying ice cool against the backdrop of the campaign's general disappointment. While Alex Rins more or less lost his head, Mir kept Suzuki above water.
So, Mir's 2021 was a good show. And Mir's 2022 is a waste of time, with a bike that's no better as the sum of its parts and a rider whose mind appears elsewhere, at least judging by the absurd amount of race-ending crashes – his four unaided DNFs in the last six races leaving him 12th in the standings.
---
Joan Mir at Suzuki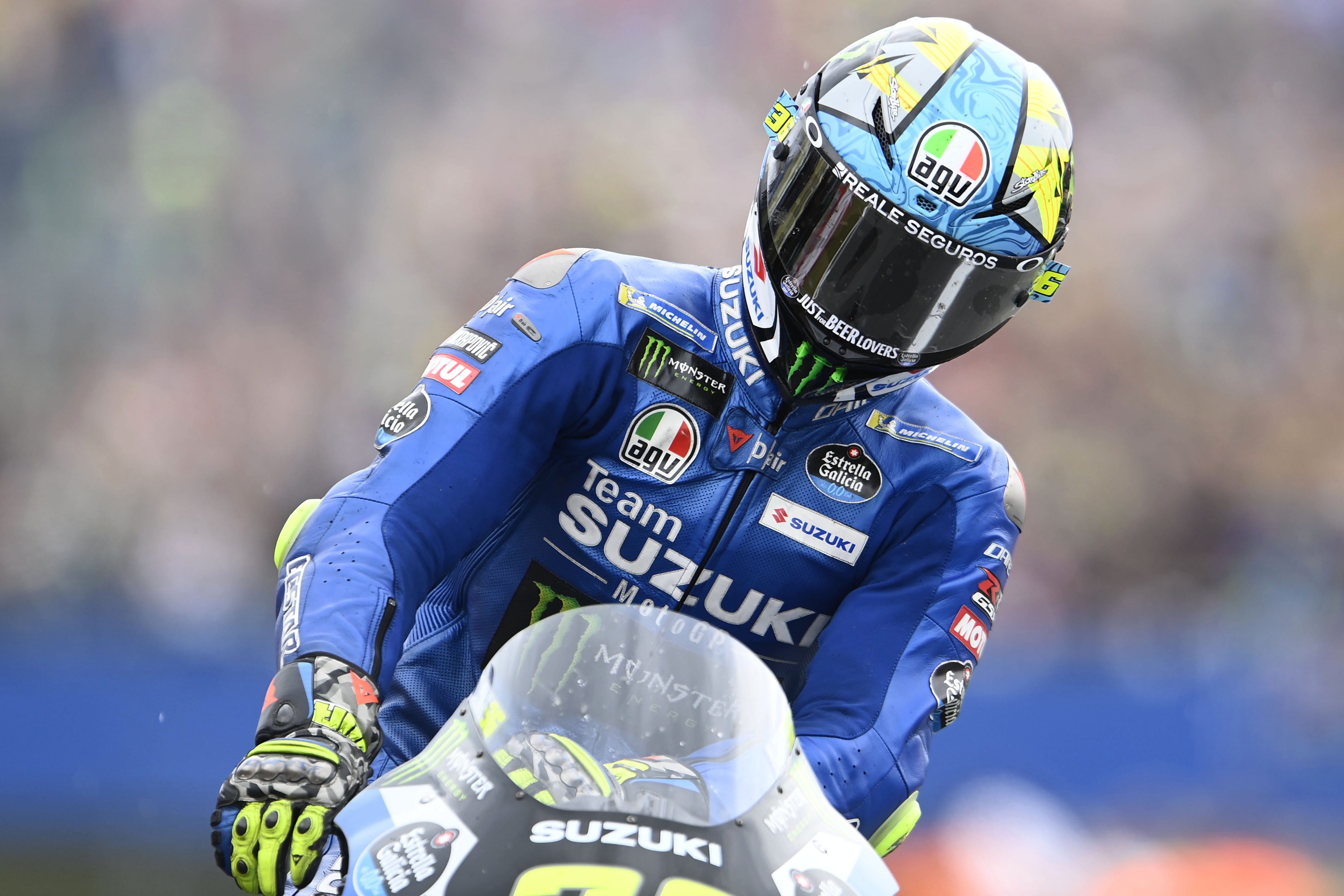 Average starting position
2019 – 12.3
2020 – 9.6
2021 – 9.5
2022 – 10.8
Average finishing position
2019 – 9.5
2020 – 3.9
2021 – 4.8
2022 – 5.4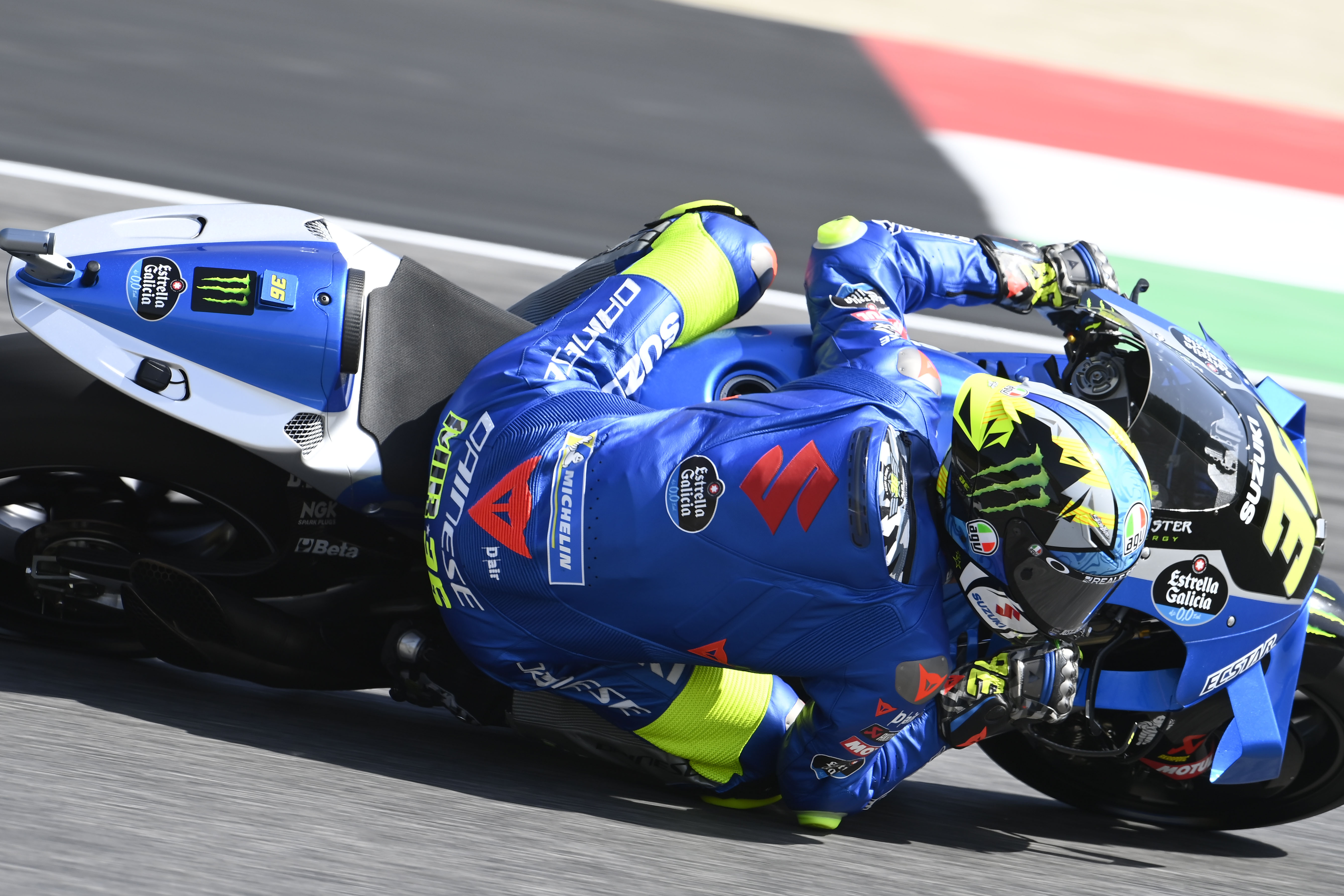 Laps run in top three
2019 – 2
2020 – 85
2021 – 120
2022 – 18
Points after 12 races
2019 – 39 (13th)
2020 – 162 (1st)
2021 – 141 (2nd)
2022 – 77 (12th)
---
"I have to push really hard to be in the group, to overtake, to have a chance," Mir told the official MotoGP website after his latest crash at Silverstone.
"And this time was, we didn't ride in this condition during all the weekend, the [tyre] pressures probably weren't perfect for us, and you know, these things can happen. We don't have to think so much, and just keep working.
"Let's keep like this, take the good information because we were [running] behind the top guys, and we could see something interesting for the future to improve our bike, and this is the most important thing."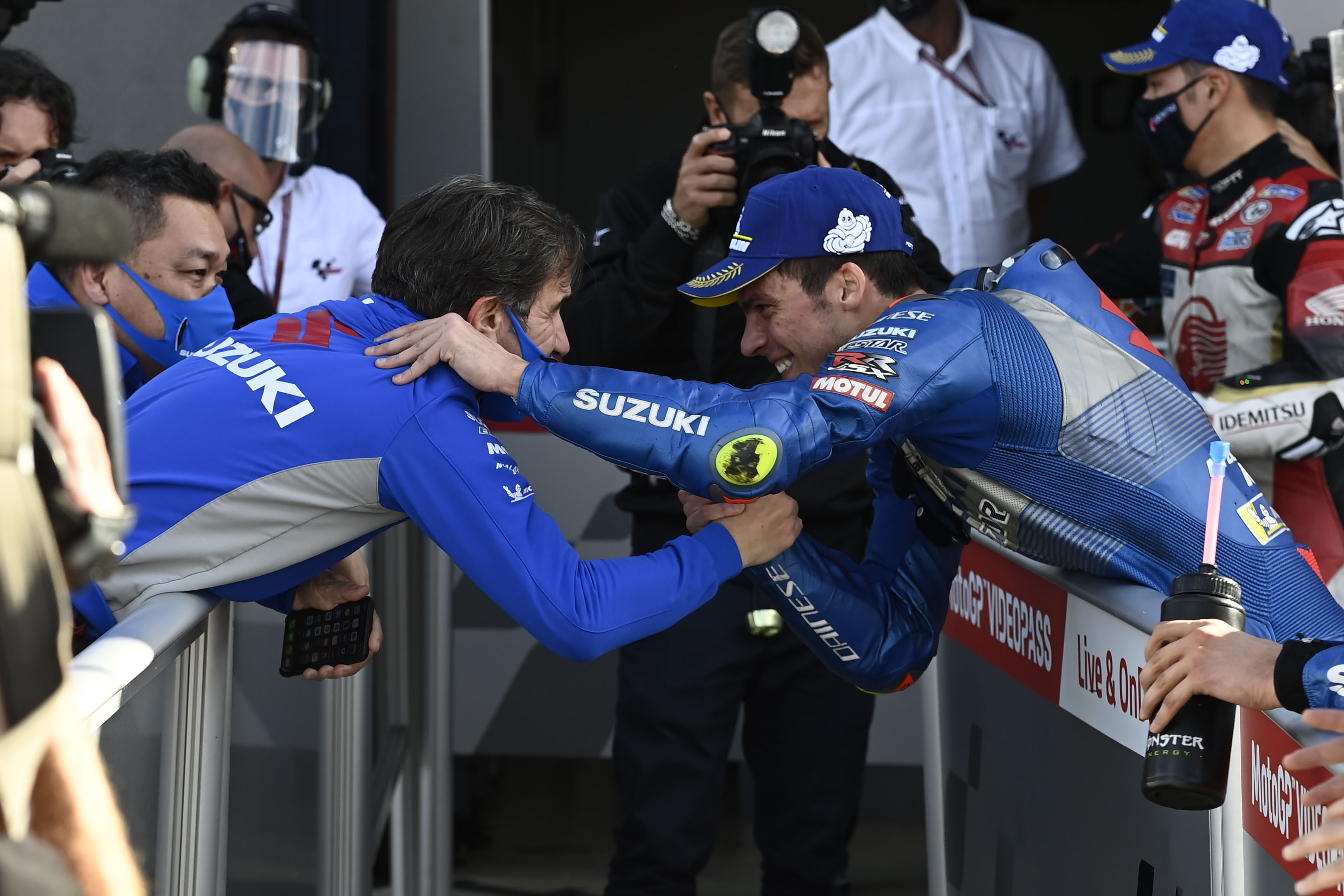 Mir loves Suzuki – the MotoGP race team – and Suzuki loves Mir. He was ready to re-commit for 2023 and beyond before the plug was pulled, and in his media appearances since then he has pretty much never wavered in putting his current team and crew front and centre, and giving off a certain desperation in ensuring a positive ending to their time together.
But "the future" he's now talking about is eight races. The Suzuki GSX-RR, which has never looked a credible victory threat at any point this season aside from the handful of laps Rins led at Silverstone before tailing off, will not change dramatically. In fact, it would be a total bummer if it did, because this bike is done.
A more powerful, more qualifying-capable machine but one that has lost some of its robustness in race trim, the 2022 GSX-RR would've been a great starting point in that it feels like a bike that just needs more optimisation – but with just eight races to go in its lifespan there are better uses of Mir's time than making it perfect just in time for it to vanish into thin air.
The best use of Mir's time, instead, would be to immediately swap Suzuki leathers for Honda colours, releasing Marquez's stand-in Bradl to go be a full-time test rider again and getting the kind of accommodation period that seems to have proven so useful to, say, Maverick Vinales over at Aprilia.
It will almost certainly not happen. For one, there's the whole Monster/Red Bull factor in terms of team sponsorships – but for another, the Mir/Honda deal even for 2023 still seems surprisingly far away, even though they're now effectively each other's only options, what with Honda's incumbent Pol Espargaro having already seemingly committed to Tech3 KTM.
"I'm not worried. If somebody wants me, they will [call] – if not, I will be at home," Mir said of his future at Silverstone.
"Everything that I can say is not favourable to me. So I don't want to speak. The only thing is that I hope to have news soon, for my calm, for different stuff. I want to have news."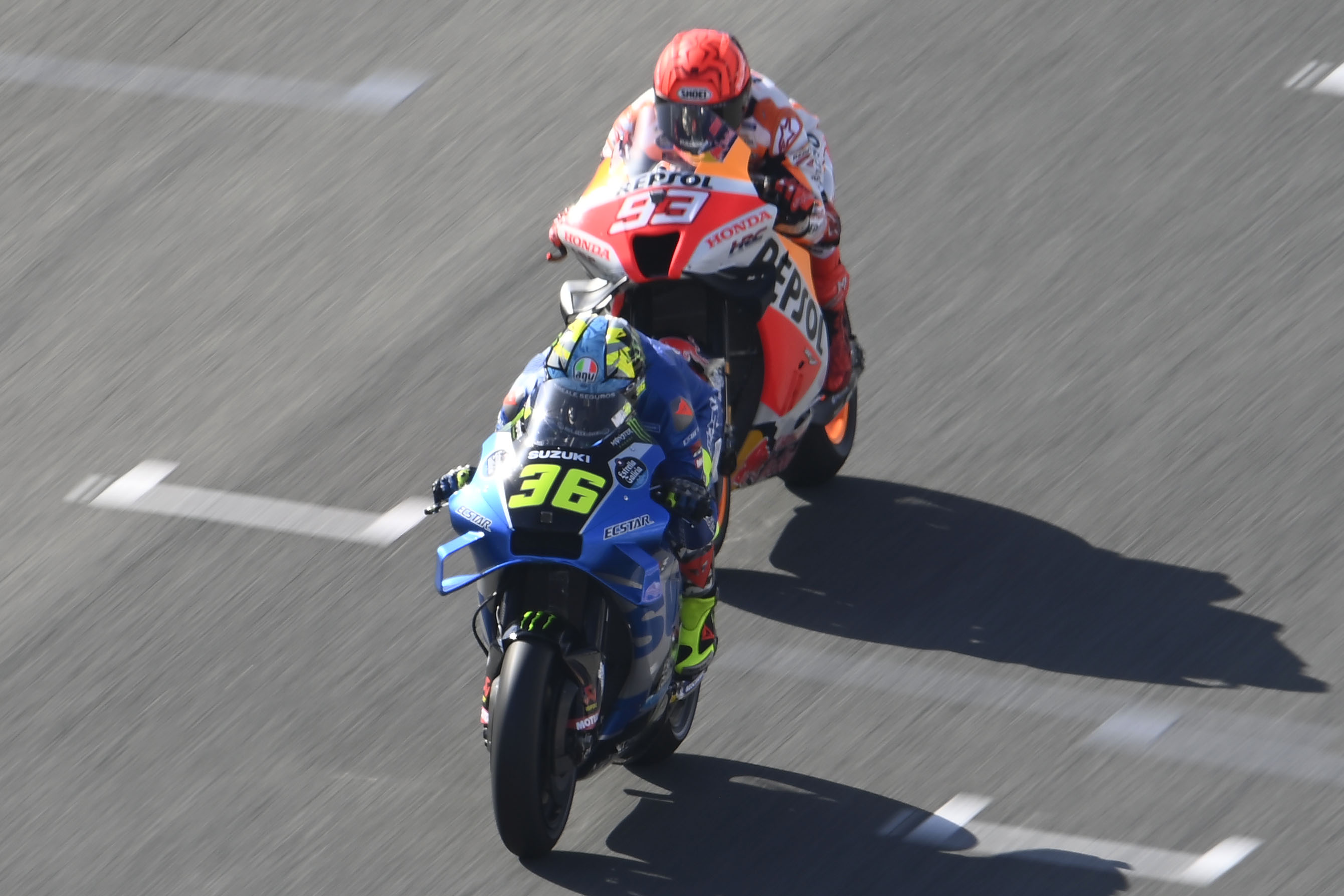 Clearly, reading between the lines, this has not proven an easy negotiation. But because there are no real alternatives for either side, both Honda and Mir's manager Paco Sanchez can afford to take sweet time.
And yet it would be better for every party involved – save for Suzuki, for which nothing that will happen really matters in any meaningful way – if a deal was cut now and Mir was a Honda rider immediately. Financially it perhaps would be tricky, but from a sporting perspective it is a shocking no-brainer.
Suzuki could always plug in test rider Sylvain Guintoli – it's not like he has his hands full of 2023 development, and it would be the kind of goodwill gesture towards Mir that could offer some PR shine to the contentious way it's handled its MotoGP exit. And it would also save, or maybe even make, some money in accommodating the move.
And Honda, instead of having to nervously wait for the results of Marquez's medical check-ups and potentially risk the pressure of time indirectly rushing him back in before it is optimal, would have somebody to provide the required input while also getting himself bedded in with a very different type of bike.
An early release makes too much sense, and – again – will absolutely not happen. If it had ever been on the cards, it really should've been negotiated and arranged in the summer break.
Instead, in the absolute best-case scenario, Honda will get Marquez back for the upcoming Misano test and he'll steer the ship, while Mir will somehow come through with a second win to add to his Suzuki CV before swapping to the RC213V post-season.
In a scenario that feels more realistic, Marquez will race once or twice this season, and Mir will move up from his current woeful 12th place to something like seventh in the standings – something that will make minimal difference to his legacy or future – before he hops on the Honda.
In any case, it will be valuable time wasted. And, with Marquez having recently described Honda as being "in a critical moment", you have to wonder if the time being wasted is time it doesn't really have – and whether it's missing an opportunity to take a big swing.